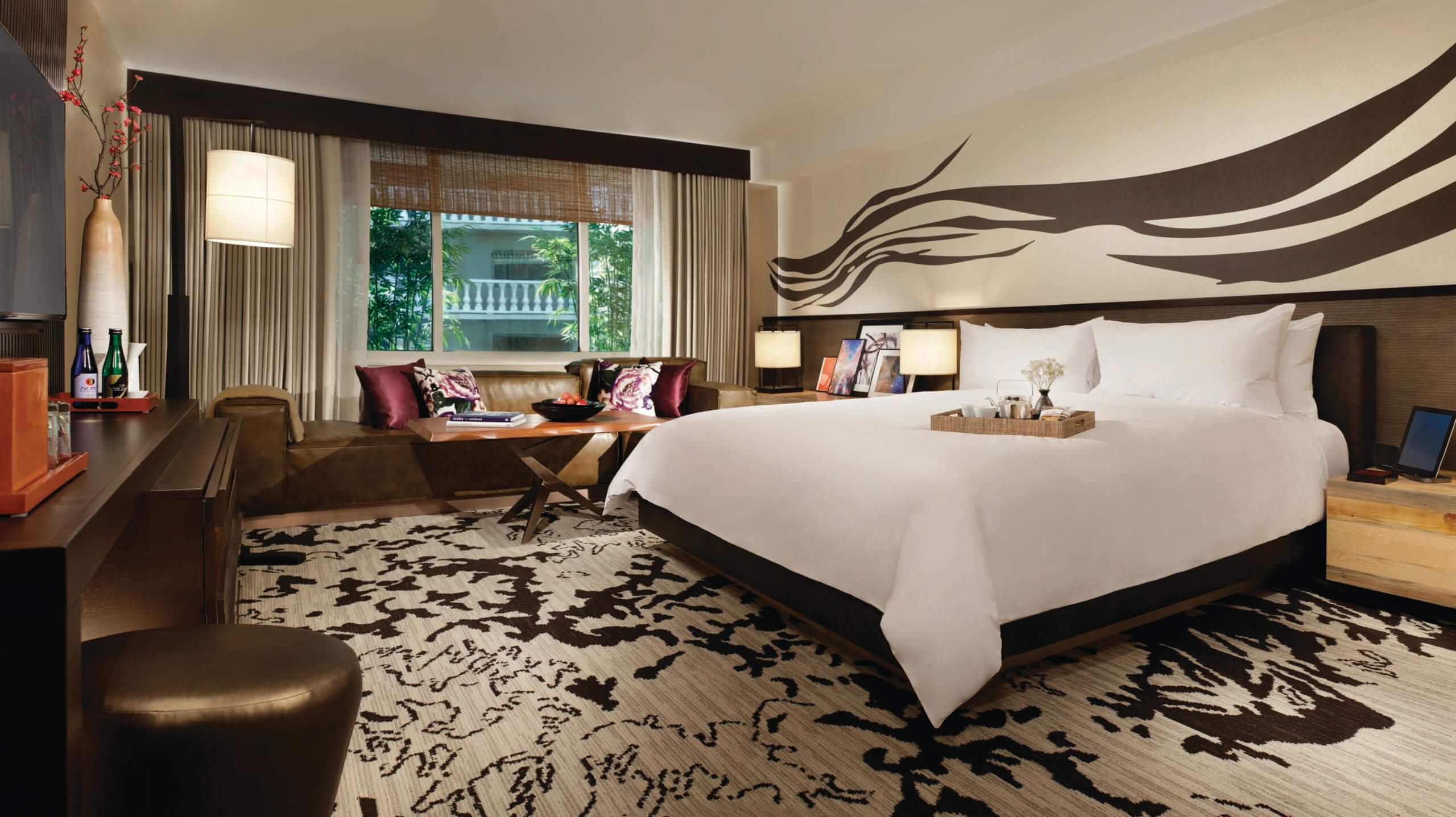 Nobu Hotel Caesars Palace
Caesars Palace and Nobu Hospitality developed the world's first Nobu Hotel, a boutique hotel within the larger destination resort that opened in February 2013. The innovative concept features the largest Nobu restaurant and lounge and the first on the Strip. Incorporating his passion and decades-long history with the Nobu brand, celebrity chef David Rockwell created stylish interiors showcasing natural materials fused with Nobu's signature Japanese elegance, designed to convey an extension of the fun and energetic Nobu lifestyle.
Featuring 182 rooms and suites, choose from king or double queen rooms, or opt for a luxurious suite or villa. With your stay, take advantage of exclusive guest amenities including complimentary access to Caesars Palaces' Garden of the Gods Pool Oasis, prioritized reservations at Nobu Restaurant at Caesars Palace, expedited line privilege at OMNIA Nightclub at Caesars Palace, a complimentary round of drinks at Fizz at Caesars Palace, VIP Taxi Line service, personalized virtual concierge services and beyond.
During your stay at Nobu Hotel Caesars Palace, take advantage of the Nobu Restaurant Las Vegas location—one of the largest Nobu restaurants in the world. With a design based on the Japanese notion of wabi sabi, a design aesthetic of simplicity, evocative transience and beauty in unexpected and natural rawness. Make a reservation in this 327-seat dining room featuring 3 teppanyaki tables, a sushi bar, complete with semi-private chef's tables in individual pods.
Nobu Hotel features a collection of unique chairs made by renowned wood furniture designer Fumitaka Tomita, who brings out the beauty of wood from the pride of domestic Japanese material. The hotel also displays artwork from contemporary Japanese artist, Takashi Murakami, who is internationally recognized for his design partnership with Louis Vuitton from 2003 to 2015. While he specializes in fine arts media, he is most famous for creating the multicolored monogram for Louis Vuitton with his signature cheerful color palette on a clean white background, which was revered by a multitude of celebrities. Takashi Murakami's artwork in Nobu Hotel was curated by Martin Lawrence Galleries inside the Forum Shops at Caesars Palace.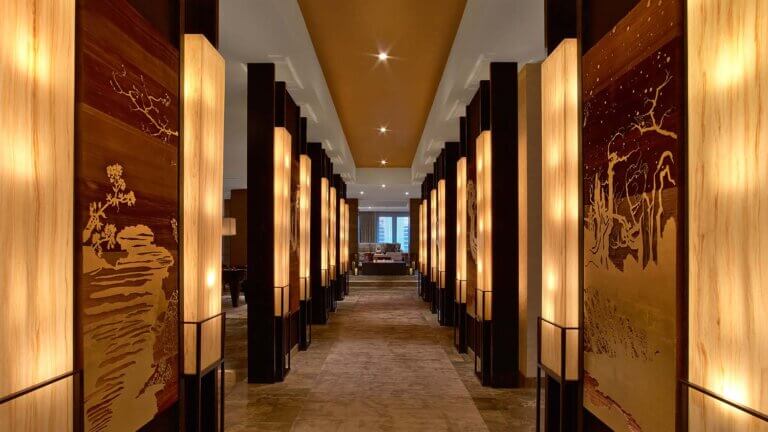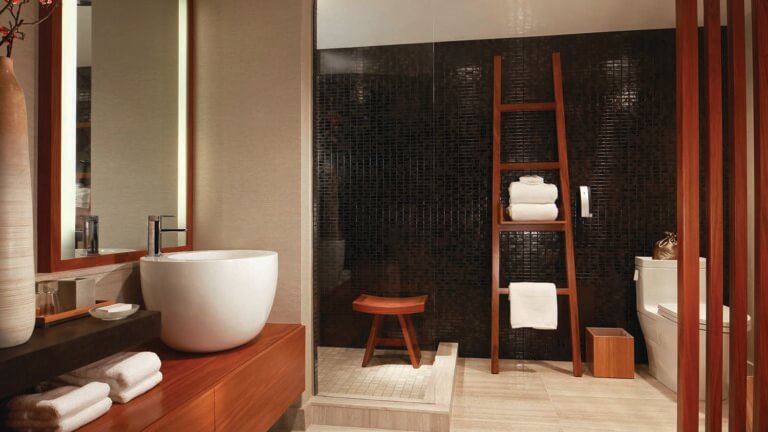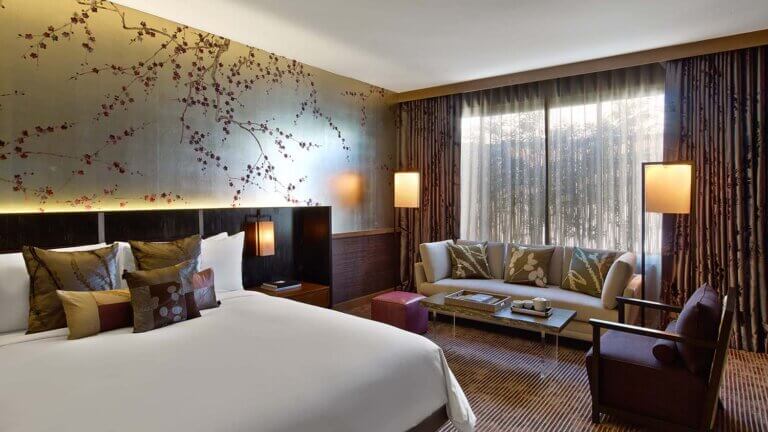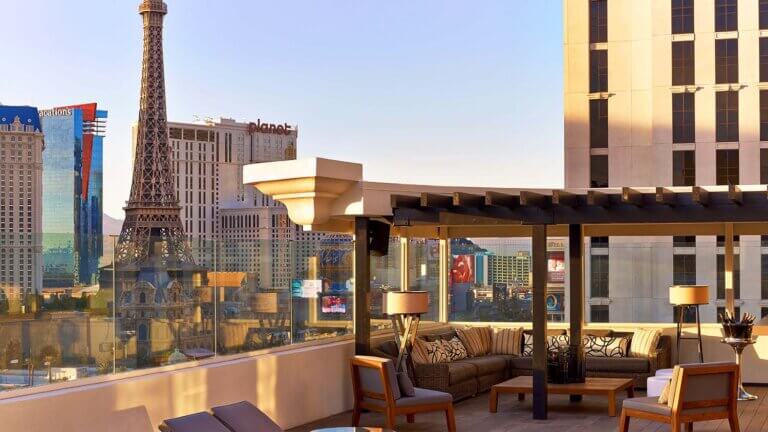 This Location: