World Championship Outhouse Races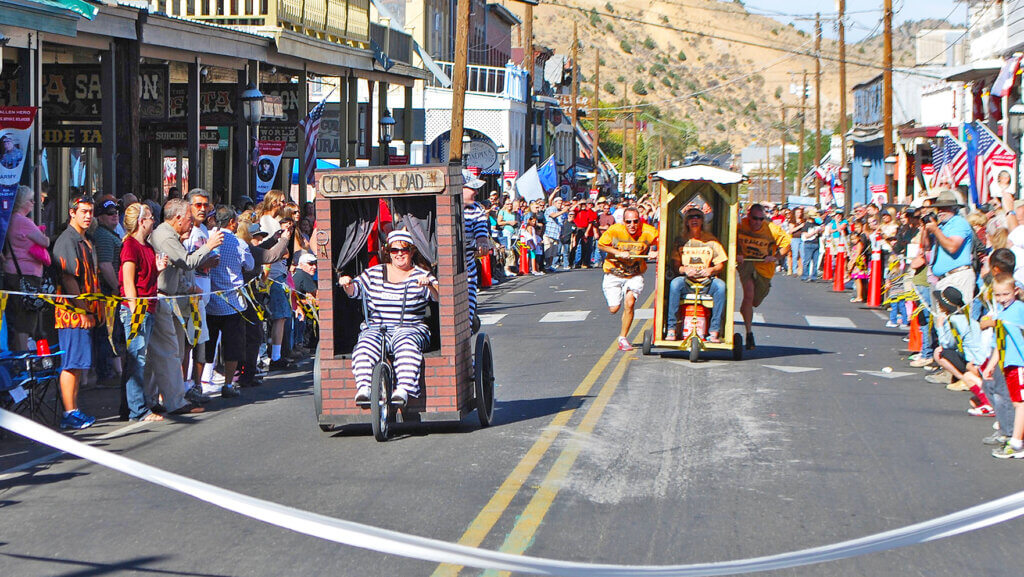 The annual World Championship Outhouse Races in Virginia City, Nevada is yet another wild Virginia City event you need to see to believe. that's also uniquely Nevadan. Dating back to a time when outdoor plumbing was outlawed on the Comstock, angry residents took to the streets in protest with their outhouses, and a tradition was born.
This hilarious free event pits teams of three costumed outhouse racers against each other in an all-out potty sprint, pushing their homemade outhouses down Historic C Street to hit the toilet paper finish line to claim the latrine title. The Parade of Outhouses kicks off on Saturday with races immediately following. Whether you're ready to race, or joining the crowds for an unforgettable spectating scene, make sure to add the World Championship Outhouse Races to your bucket list.
More Details
Show More Details