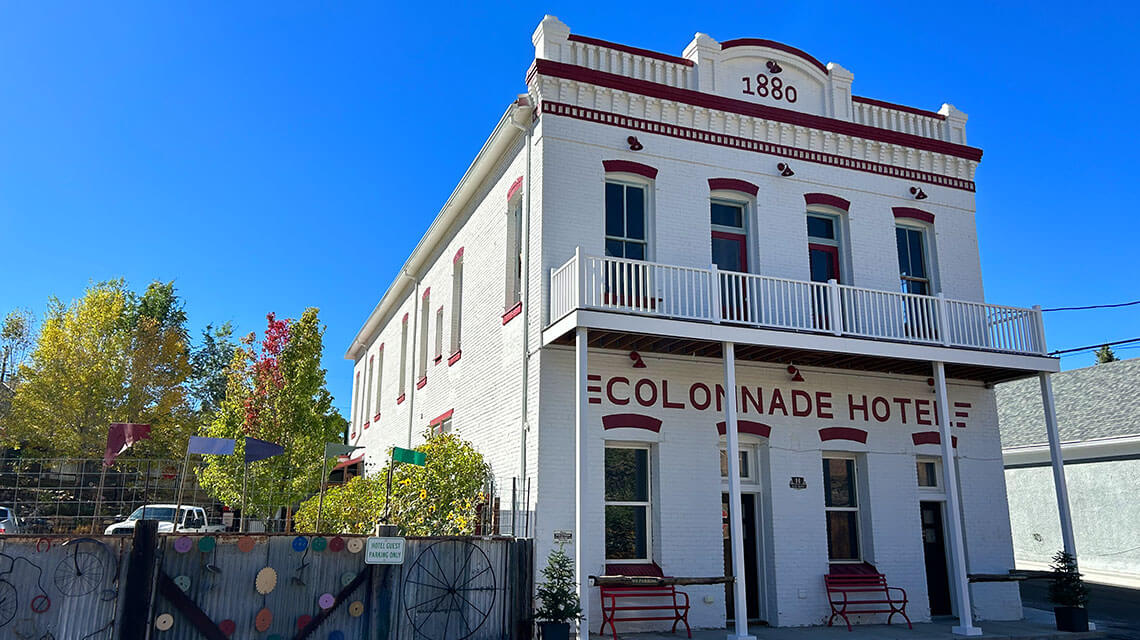 Discover historic Eureka from a place that's been part of it all since the very beginning at the Colonnade Hotel. Situated a block from Eureka's downtown historic district, reserve your spot at this Uncommon Overnighter that was originally built in 1880 during the height of Eureka's legendary gold and silver bonanza. The historic Colonnade Hotel thrived throughout Eureka's many mining booms and busts—after all, Eureka County is still home to some of Nevada's most profitable gold and silver mines to this day—and was eventually converted into a private residence in 1999.
Today, the Colonnade Hotel invites anyone roadtripping the Loneliest Road in America to settle into two comfortably appointed rooms at one of the nicest and cleanest places to stay in Eureka, NV. Warm and welcoming, the Modern Loft features a historic neon sign and original redwood trim in a multi-level space with bold colors, high ceilings, and a spacious bathroom. The Rustic Loft brings the great outdoors inside with hand-carved natural wood details, hickory cabinets, and an amazing stone shower with waterfall and rainfall shower heads. Both lodging options offer a full kitchen, large flat-screen TVs, washer and dryer, a Bluetooth sound system, and USB charging ports throughout.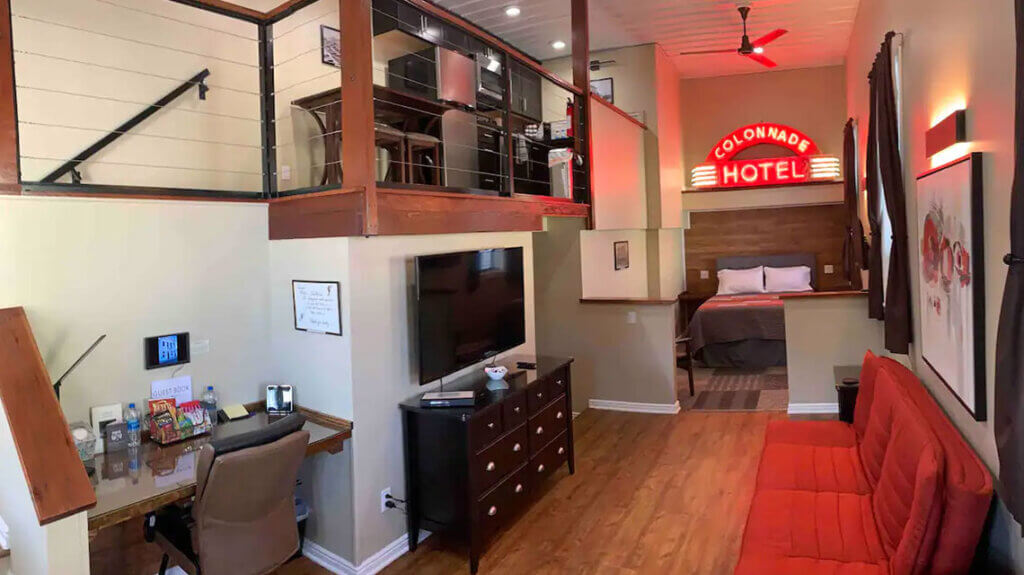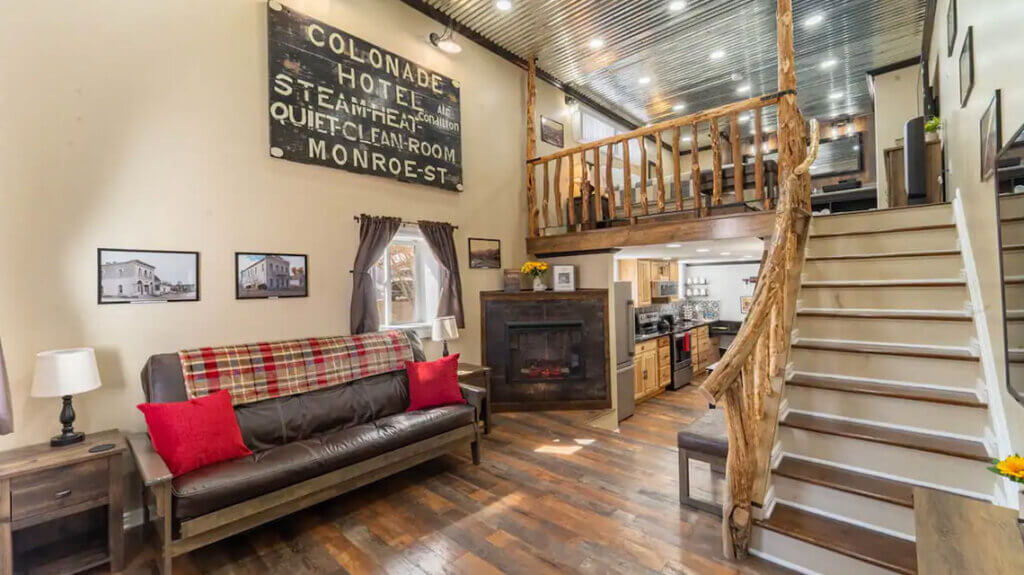 Guests can enjoy an outdoor fire pit and sculpture garden while relaxing under a canopy of trees. If traveling by RV, the Colonnade Hotel has parking with 20 amp electric hookup available. No pets are allowed.
The Colonnade Hotel is centrally located in historic downtown Eureka, within walking distance to shops, restaurants, and museums. Your hosts are happy to share expert local knowledge of the central Nevada region, including some of the best historic sites, hot springs, and restaurants to check out while you're in town.
Hours:
The Colonnade Hotel is open and welcomes guests year round.
Admission:
Ready to book? Get the most up-to-date information on rates and availability from the Colonnade Hotel's Facebook page or Airbnb listings.
This Location: