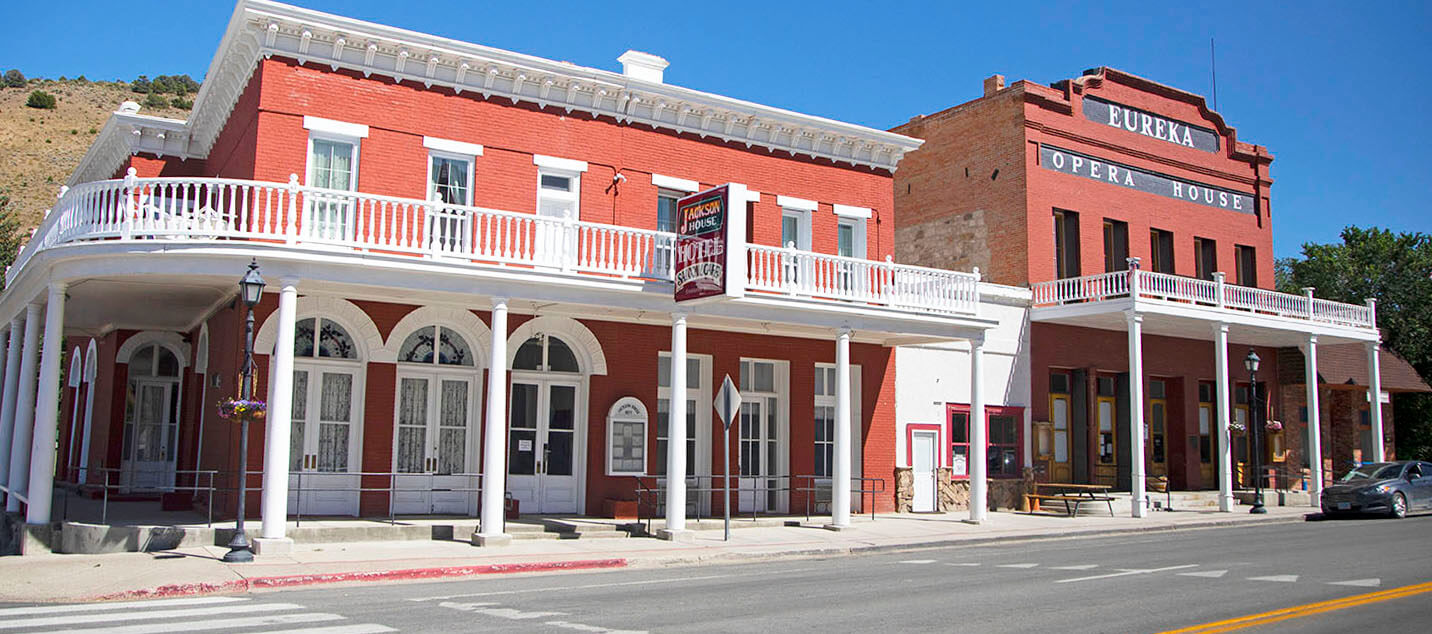 Eureka
Eureka, Nevada prides itself as being "The Friendliest Town on the Loneliest Road," is the modest, yet charming town. While the township is small in size, there are endlessly interesting things to do and see, as Eureka is perceived by many as one the American West's best-preserved mining communities.
Things to Do in Eureka
Just because the town is small in size, doesn't mean the area has lost its allure and friendly welcome. When visiting "The Friendliest Town on the Loneliest Road," stay at one of their comfortable and clean lodging accommodations, or sling back a few libations at several dining options all conveniently located along the main drag through town.
Outdoor Tours & Excursions Around Eureka
While exploring Eureka, be sure to reserve your spot for a Historical Ghost Tour at the Jackson House Hotel. Rumored to have some paranormal presence, start your tour at this historic, haunted hotel, then tour Eureka's Historic District, and see the remains of an underground tunnel system beneath the Eureka Café.
Eureka Restaurants & Bars
The town of Eureka may be small, but they know how to feed a crowd. If you're looking for some great food at an even better bang for your buck, the Owl Club Bar & Steakhouse is your stop. Grab a great comfort classics at DJ's Diner—the perfect way to satisfy any burger, pizza or ice cream craving.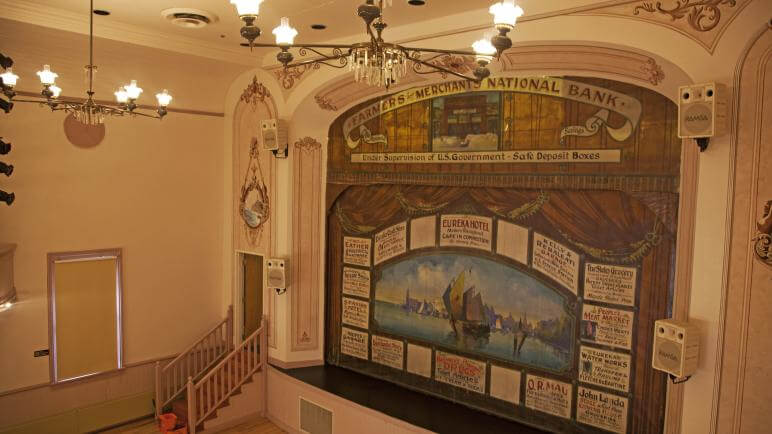 Places to Stay in Eureka
The town plays host to a variety of lodging options. For a more traditional stay, book your trip with the Ruby Hill Motel, Sundown Lodge, Jackson House Hotel, or the Eureka Gold Country Inn. For visitors passing through with an RV or tent, the Silver Sky Lodge RV Park features full hookups, laundry, showers and is pet friendly.
History of Eureka, Nevada
Austin drew thousands of prospectors to its booming community, and several silver prospectors made their way east, uncovering rock laden with rich silver-lead ore in what is considered modern-day Eureka. And just like that, Eureka sprang into existence as the next big mining boomtown, but this time slightly different. While nearby boomtowns primarily achieved success through gold and silver claims, Eureka thrust itself into the mining world with its lead-rich hillsides.
While Eureka was substantially more successful than Austin, the township had more of a conservative outlook, while Austin was a tad bit rough and tumble. The history here is plentiful, but perhaps slightly sheltered due to its modest approach. And, while other communities' success was short-lived, Eureka continued to prosper, and still does…in a big way. Eventually encompassing a whopping fifty mines yielding lead, silver, gold, and zinc, at its height, this astounding operation could produce more than 700 tons of ore per day. Within ten short years, Eureka gained more revenue than had ever been invested in the entire county combined. The town was the second-richest mineral producer in Nevada, behind only the Comstock Lode at Virginia City.
Like most mining communities, mining production began to dwindle, and by 1891, most of the major mines had ceased. Several families have remained in the area throughout time, but the current population has declined to 610.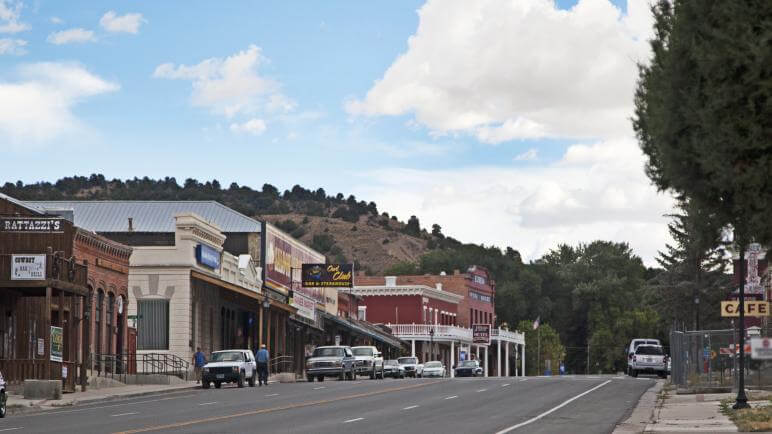 Historical Buildings and Museums
Although nearly impossible to miss when passing through town, be sure to add the Eureka Opera House to your list of things to see. The original Opera House – which once played host to plays, masquerade balls, operas and more – recently underwent renovations, and is an exemplary memento of the town's fascinating history.
Catch another glimpse into the town's once-booming history at the Eureka Sentinel Museum, the original home to the former Eureka Sentinel newspaper from 1879-1960. At the heart of downtown is the still-functioning, historical Eureka County Courthouse, which boasts two large bells cast in Cincinnati, Ohio, and San Francisco. The Jackson House Hotel, which was remodeled in 1998 is another must-see historical building in Eureka, Nevada. Round your day out with a tour of a local landmark featuring ornate, fairy-tale like architecture and Masonic Order insignia.
Road Tripping Through Eureka
If you're into road trips, be sure to pick up an Official Highway 50 Survival Guide to commemorate your journey across the Loneliest Road in America. As Eureka is an official stop along this iconic route, be sure to collect your stamp here to complete your Survival Guide. Once you have the flap stamped in at least five of the eight communities, fill out your info on the back flap and mail it to Travel Nevada's offices for an official "I Survived the Loneliest Road" certificate, signed by Nevada's governor.