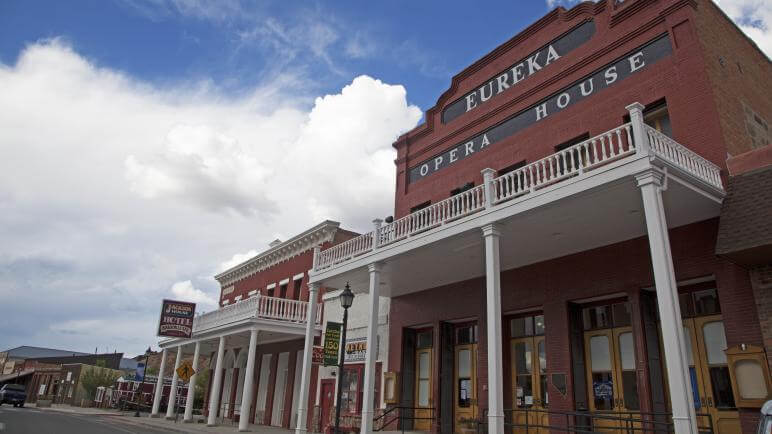 When visiting what many consider to be a prime example of the American West, the crown jewel perched atop main street and difficult to ignore: the Eureka Opera House.
After a fire ripped through the Odd Fellows Hall, the booming community of Eureka decided they needed some culture and erected their very first-and seemingly last-opera house. While the community was considered to be conservative [compared to other nearby rambunctious boomtowns] they threw caution to the wind and held a massive grand opening with a New Year's Eve gala masquerade ball in 1880. The official grand opening was just days later in January 1881, where they toned it down with the showing of silent film drama, "Forget Me Not."
From there, a series of regular live performances and events were held at the Eureka Opera House, including plays, masquerade balls, dances, operas, concerts and social events. Silent movies were originally introduced, and later "talkies" or major motion pictures were shown. Motion pictures were shown starting in 1915, when the Opera House was renamed the Eureka Theater, lasting up until the 1958 when the movie house was closed.
Unfortunately, the Opera House remained vacant for over 30 years until it received a much needed renovation in 1993. Today, the Eureka Opera House welcomes visitors, as it's a stop on the Loneliest Road Survival Guide, and serves as the Cultural Arts Center of Eureka.
Aside from serving as the Cultural Arts Center of Eureka, the Opera House currently serves as an excellent place for convention and meeting facilities. The auditorium accommodates 300 people theater style and 150 people at seated banquet tables. The unique horseshoe-shaped balcony is one of only three in Nevada, which makes the venue a perfect place for large banquets, conventions, theater and other live events.
When popping in the Opera House, visitors can get up close and personal with the original 1924 hand-painted stage curtain, which is something you simply must view with your own eyes to fully appreciate. Be sure to check the lower levels, where a permanent fine arts collection is housed, along with autographed photos of famed performers from all over the world. Aside from the impressive collection of photos, be sure to take notice of the thousands of performers who have signed the walls of the lower level in this historic building also. You never know whose John Hancock you might come across with a few spent perusing the back hallways at the Eureka Opera House!
Whether passing through, or making Eureka your final destination, be sure to stop and see the enchanting Opera House. Definitely a stop you wont soon forget.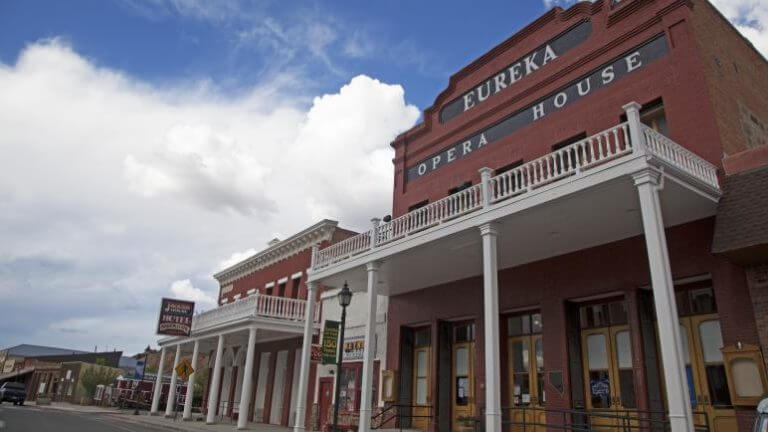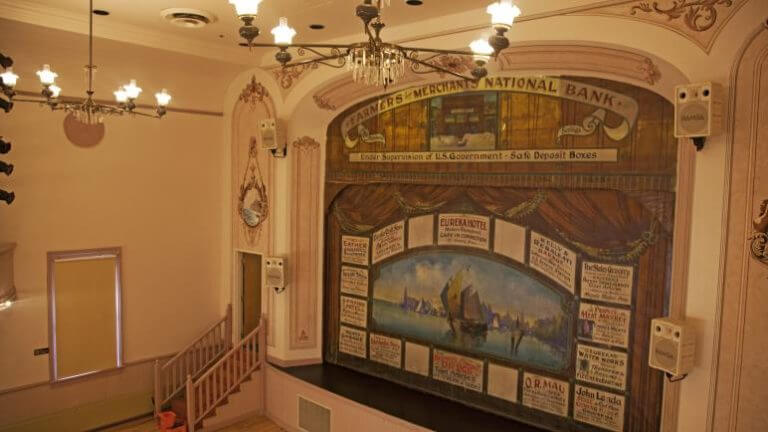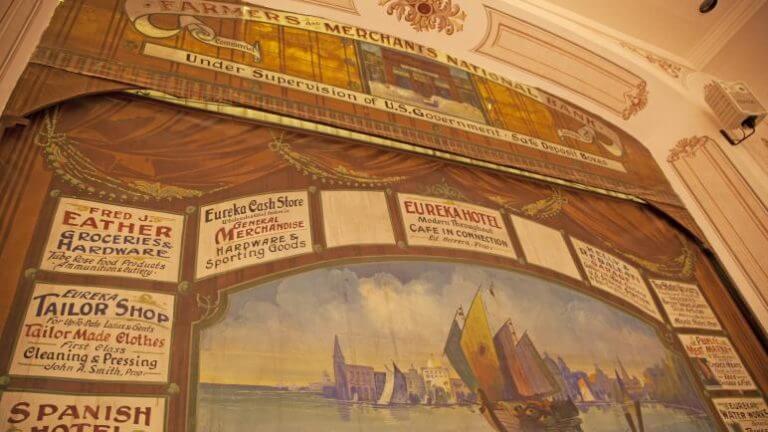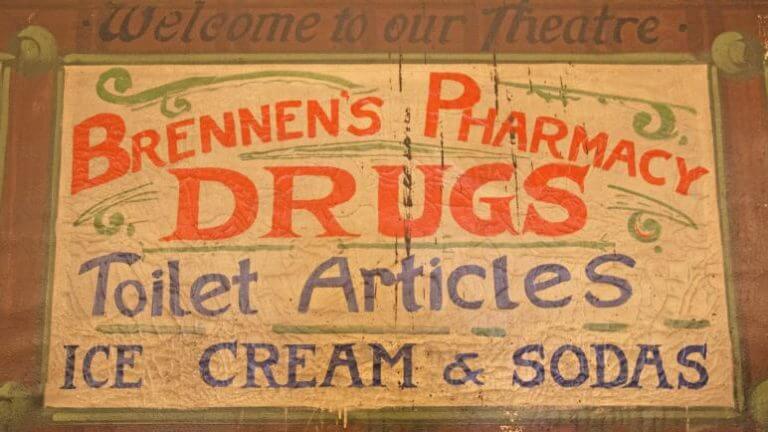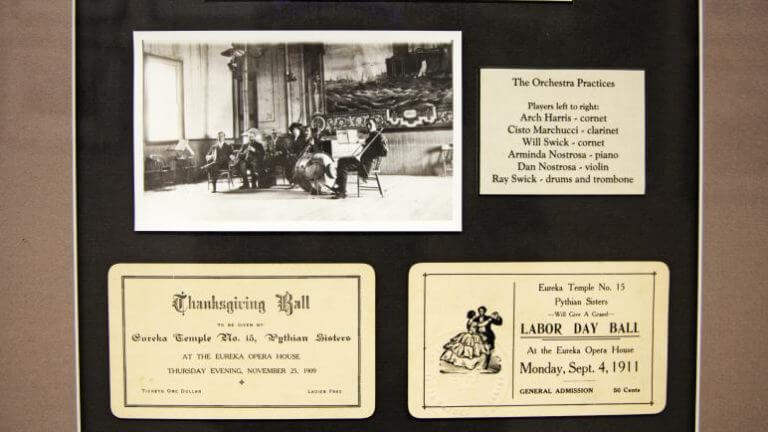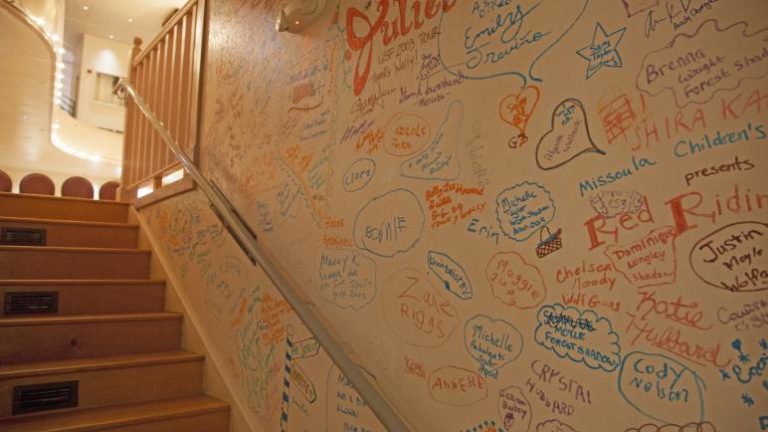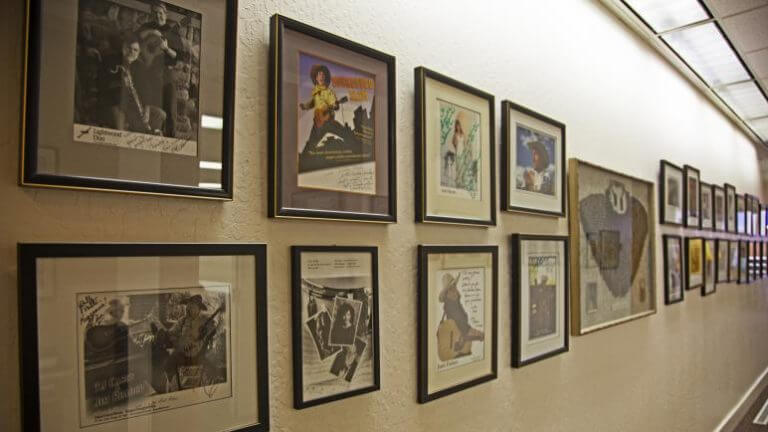 This Location: