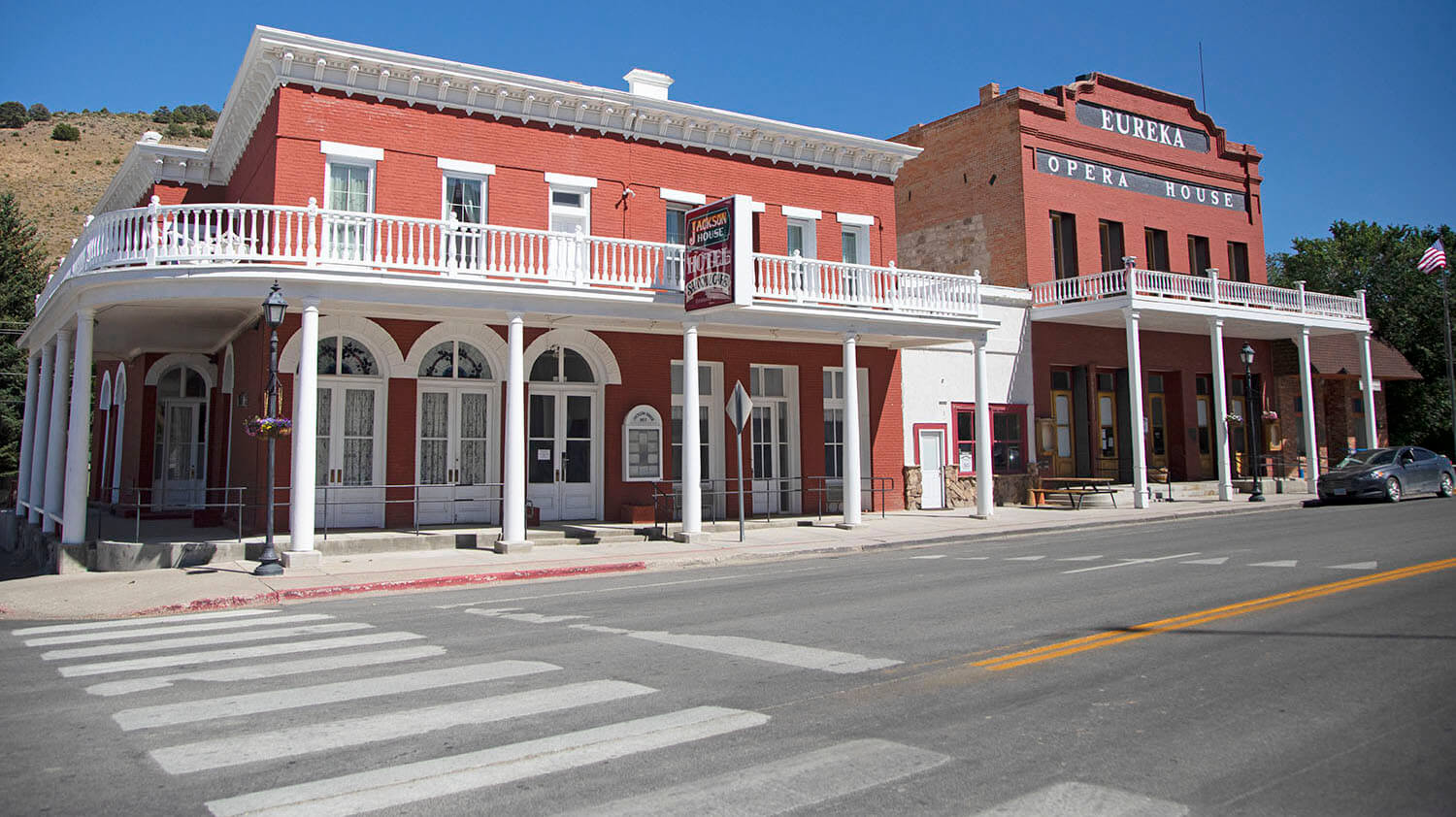 Jackson House Hotel & Tea Room
Take a step back in time surrounded by historic opulence at that magnificently resorted Jackson House Hotel. Situated in the heart of downtown Eureka along the Loneliest Road in America, this historic boutique hotel offers 8 historically restored rooms with each access to Eureka-area attractions like the Eureka Opera House, Eureka Sentinel Museum, The Owl Club and beyond.
Lining the streets of downtown Eureka, many historic buildings have remained in impressively intact shape over the years, thanks to the monumental wealth coming from local, ongoing mining efforts to this day. The recently restored Eureka Opera House is the frontrunner of Eureka's Historic District, with The Jackson House Hotel a close second, and right next door. Originally built in 1877 the Jackson House became famous overnight not only for its lavish qualities, but also because it claimed to be the only fire-proof hotel in Nevada. In a state where most mining camps and boomtowns ended as a result of an overturned kerosine lamp or two, this was a big deal. While their marketing efforts claimed one thing, fate ended up differently when a fire tested the Jackson House in 1880.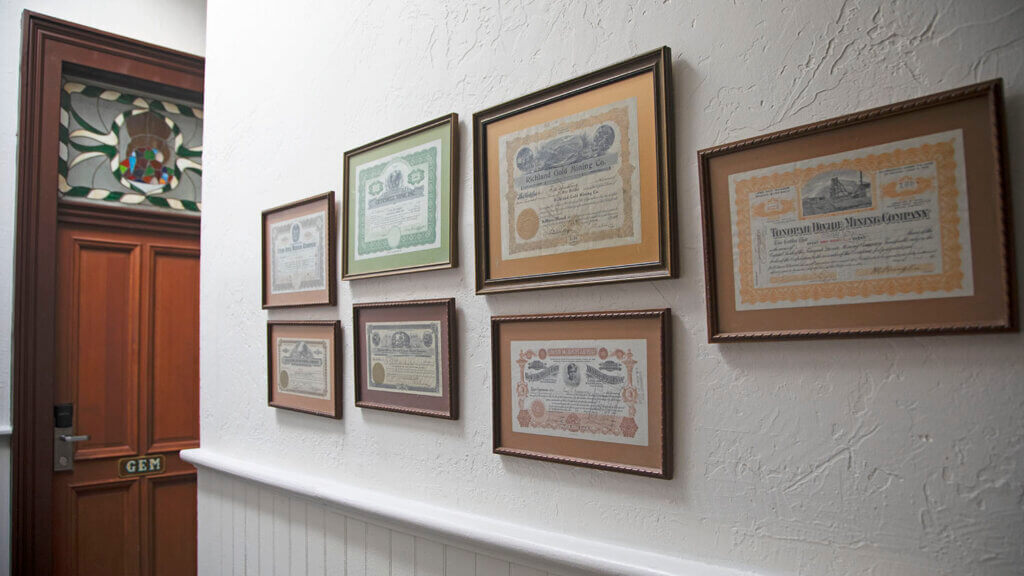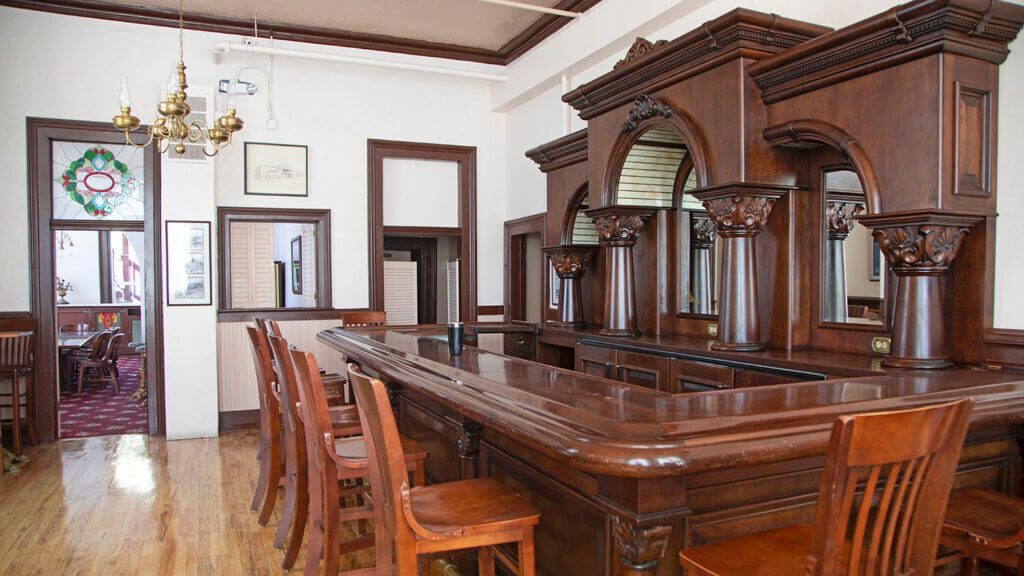 Having been rebuilt and restored a handful of times, the property has always remained a hotel throughout the years, and restored to its former glory in 1998. At the Jackson House, guests will find 8 elegant Victorian bedrooms upstairs with a bar, restaurant and tea room located on the main level. Each room is adorned with fixtures and furnishings you might discover if you stayed here when the hotel first opened all those years ago, including a claw-foot tub, luxury linens and towels, sweeping windows and large rooms to really kick back and get to know all the sights of Eureka's Historic District.
Haunted History at the Jackson House Hotel
A handful of hotels and businesses throughout the Silver State are said to have some ghostly residents—Eureka's Jackson House Hotel is one of them. Considering the historic structure dates all the way back to the 1880s, welcomed guests from all over the country and world, endured a deadly disaster or two, and sits on top of a labyrinth of historic, underground tunnels, it sounds like enough criteria to beckon some paranormal presence. In fact, the Jackson House Hotel has so much paranormal activity it captured the attention of Ghost Adventures Zak Bagans and crew to investigate.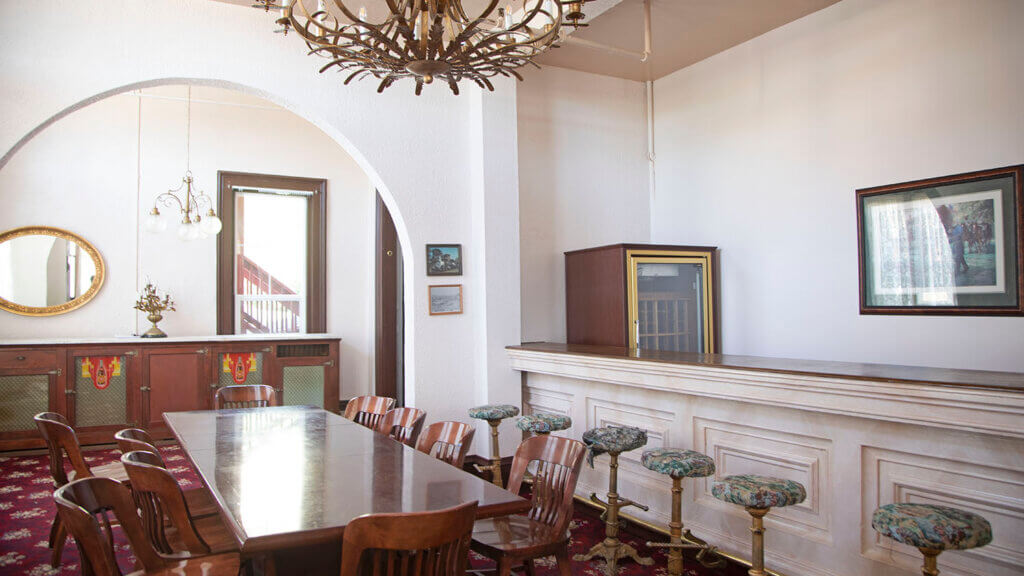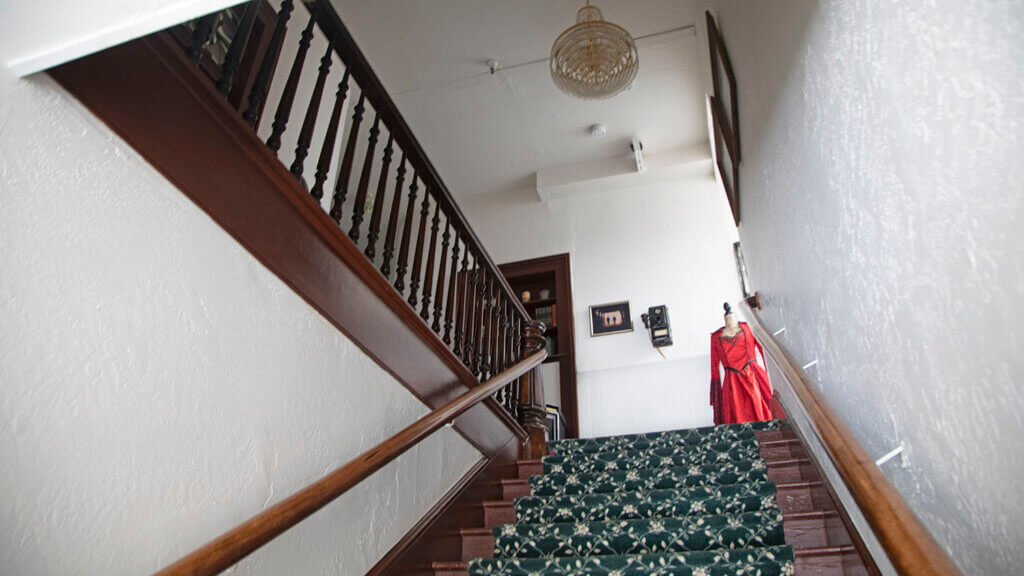 So… is the Jackson House Hotel really haunted? The Lady in Red (no, not THAT Lady in Red) is said to float through the halls checking in on guests, and the Jackson Suite is allegedly one of the most "active" rooms. Historical Ghost Tours are offered on Fridays and Saturdays for $10 per person, which tours the Jackson House Hotel, historic downtown Eureka, and the Eureka Café—home of the last remnant of the 1873 underground tunnels. Whether or not you're checking in to try and cross paths with the unknown, comfy rooms in this truly quiet historic district are worth an overnight stay to say the very least.
Know Before You Go
Staying at this 20th century beauty requires guests to climb a large flight of stairs to rooms on the second floor. Anyone with physical limitations should absolutely stop by the Jackson House for an afternoon tea at the very least, but probably plan to overnight at another Eureka area hotel with first floor rooms or elevator access.
A handful of modern conveniences are not offered at this historic hotel, making it all the more easy to peel back the pages of time and hit the reset button for good. To take advantage of wireless internet, a fitness center, ice machine, swimming pool and complimentary continental breakfast, walk a quick, 5 minute walk through downtown Eureka to the Eureka Gold Country Inn—the Jackson House's sister property—made available for free to all Jackson House Hotel guests.
Best yet, the property also doubles as the Eureka Tourist Information Center, which is located on the main level of the Jackson House Hotel. Whether you're here for afternoon tea, a historical ghost tour, overnighting or just passing through, be sure to stop in to discover more Eureka must-sees.
Hours:
The Jackson House Hotel is open seasonally. For the most current information on when you can relax from the sunny tea room or overnight in this 20th century beauty, contact the property directly at (775) 237-5247.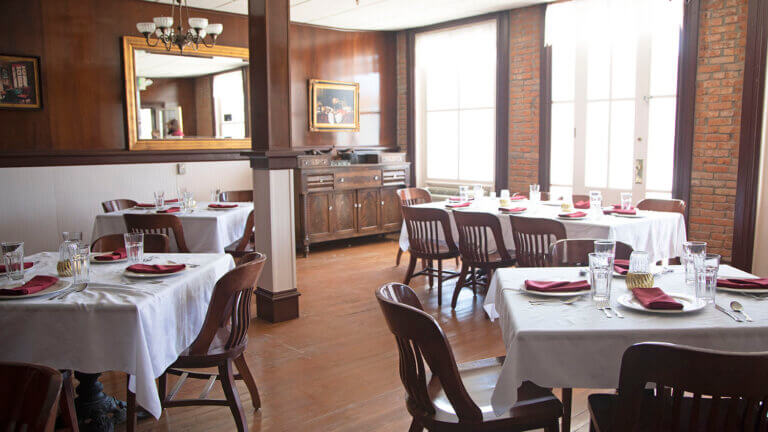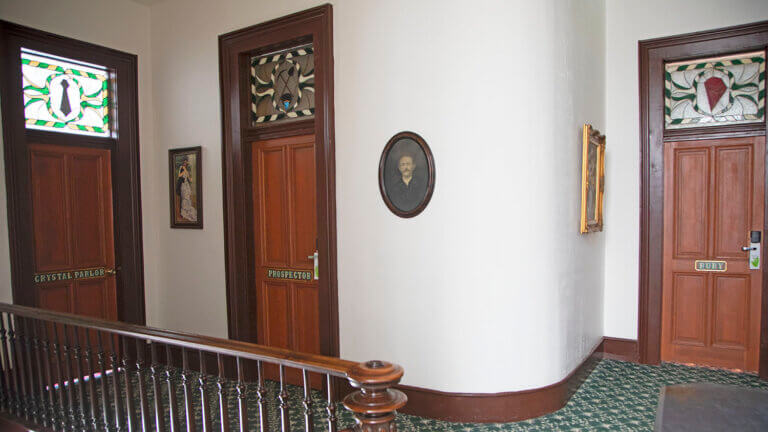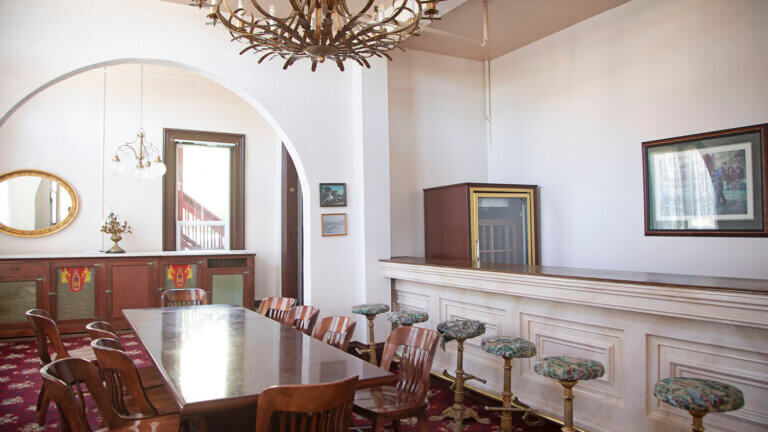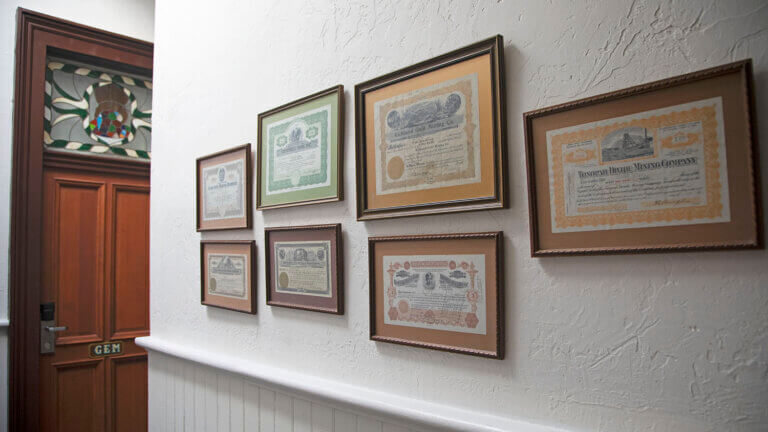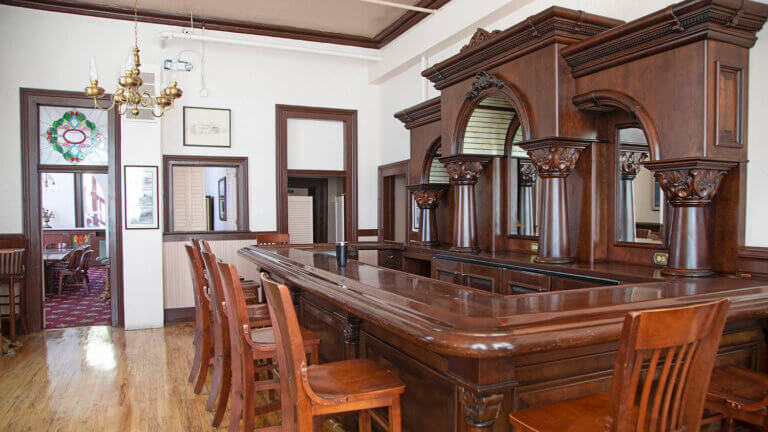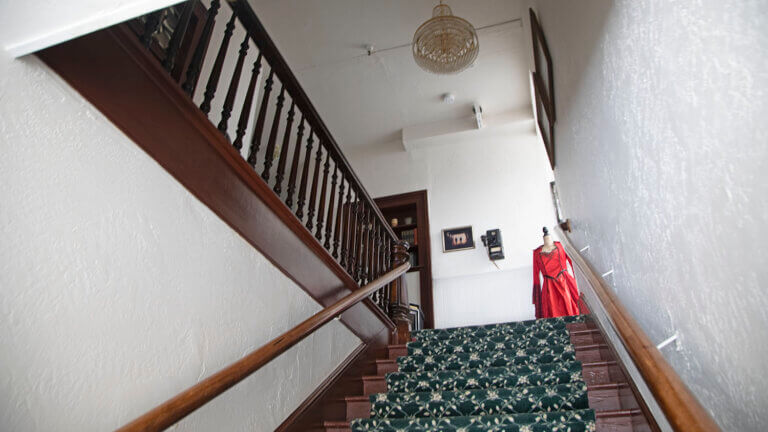 This Location: