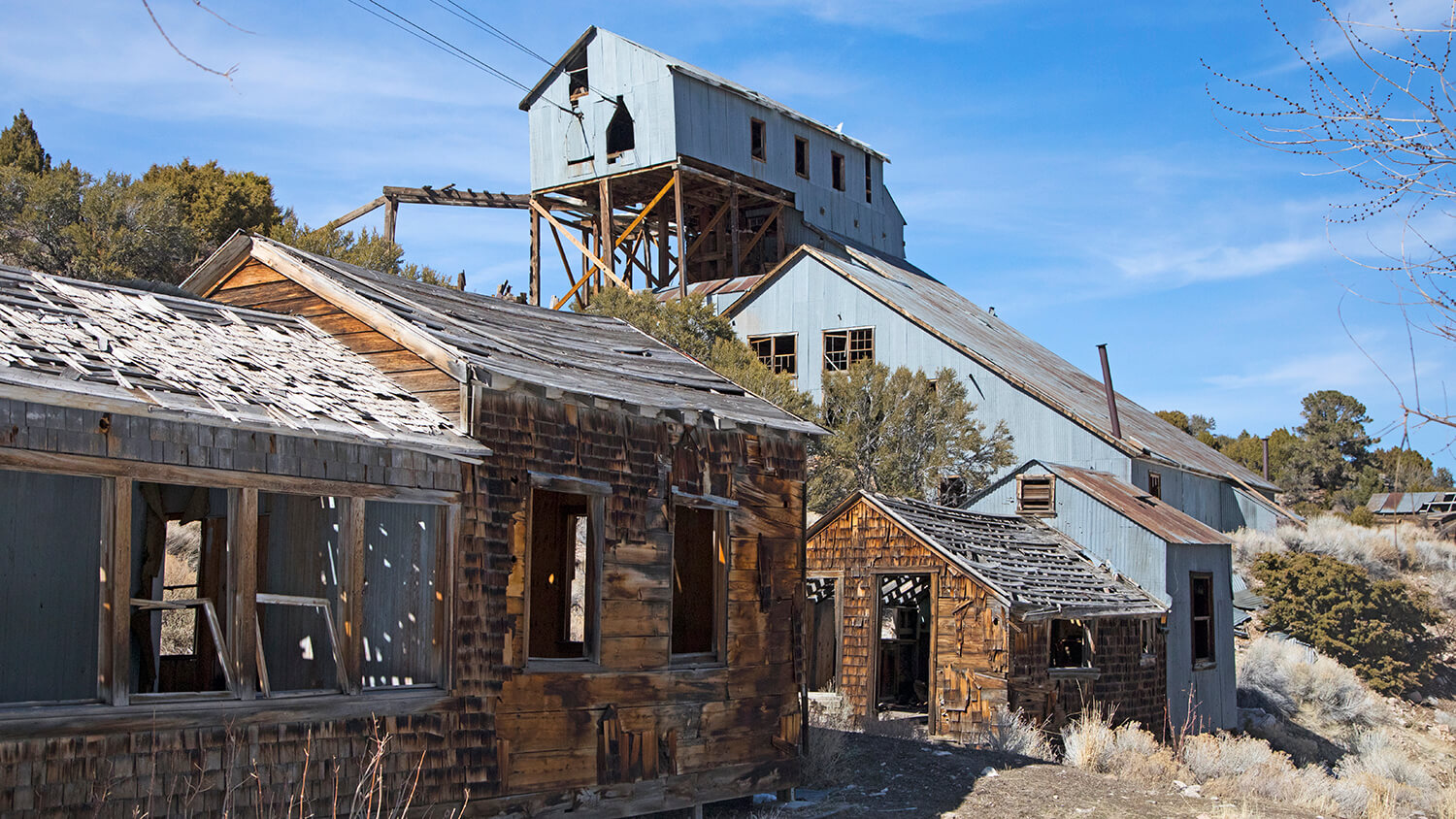 As home to more ghost towns than actual populated towns, it should come as no shock that there are amazing remnants from Nevada's historic mining era found behind just about every bend. Some are easier to access, making them front and center as the most visited and talked about. Others are protected by proximity, which, along with the arid, high desert elements, makes for perfect preservation. Lucky for you, Belmont Mill has quietly stood among the pinions and junipers for more than a hundred years and a perfect example of a turn of the century Nevada mining camp that's managed to survive better than most others out there.
THE GREAT MINING ERA OF 1868-1870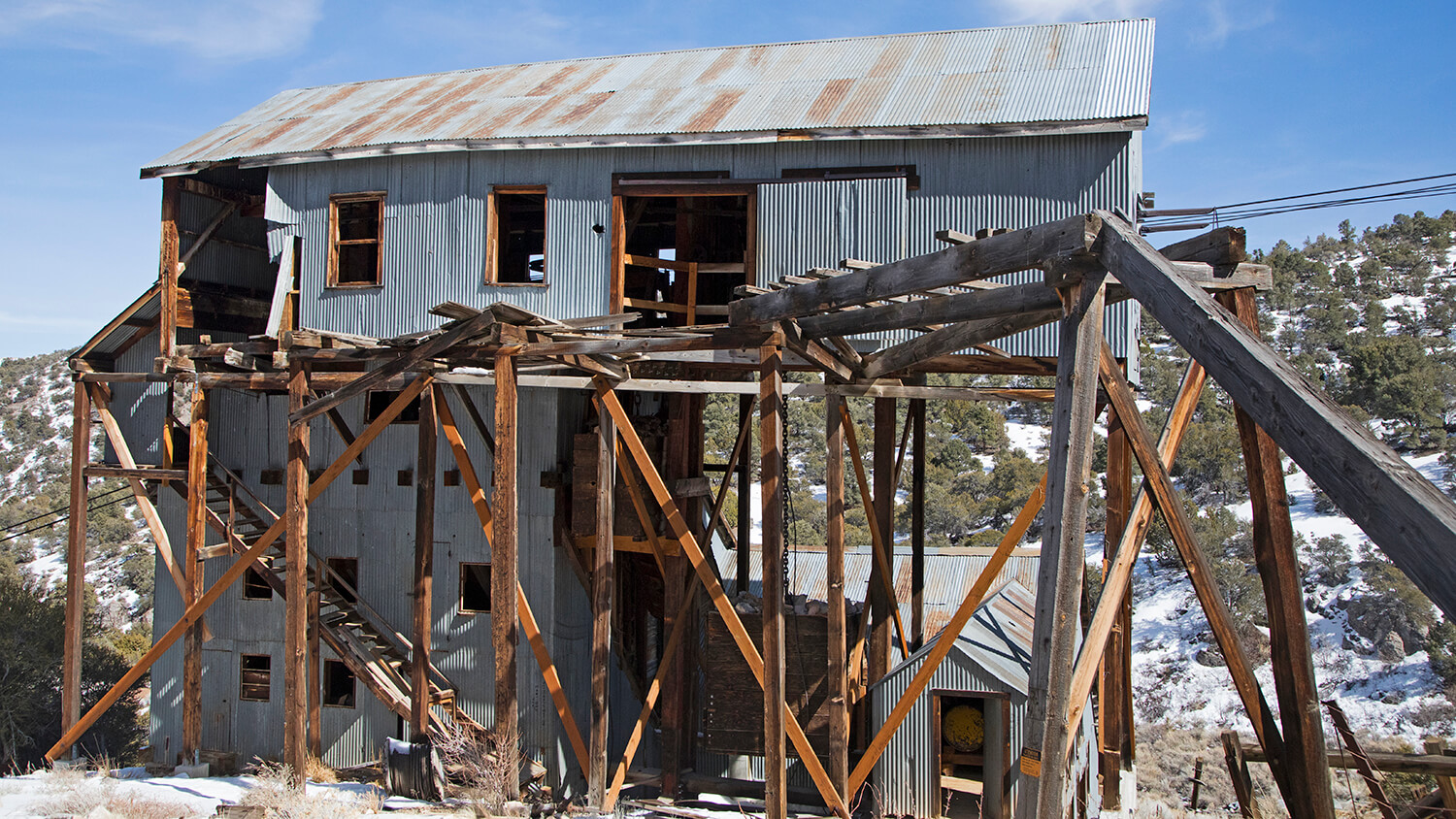 Situated about an hour west of Ely off the Loneliest Road in America, ghost town hounds will be pleased with this backroad adventure because it not only promises access to one Nevada ghost town, but three. Not to be confused with Belmont Ghost Town, Belmont Mill is a remnant of the area's prestigious mining booms that enticed westward pioneers back to the east to grab onto their piece of the American Dream. In this pocket of high elevation desertscape, visitors will find the historic townsites of Hamilton, Treasure City, Shermantown and Belmont Mill. Prized as one of purest silver strikes Nevada has ever seen, the race was on to stake your claim in these hillsides in during the late 1860s, especially after the Transcontinental Railroad was complete.
Hamilton, Treasure City and Shermantown experienced a true boom during these years, while Belmont Mill didn't come into the picture until the early 1900s when the Tonopah-Belmont Development Company began developing the area once more in hopes of extracting missed precious metals—this time with more sophisticated mining techniques. A company town was constructed with serious financial backing, yet despite such grand efforts, the mines simply weren't as profitable as they'd hoped. Within a few short years, the entire operation shut down, and lucky for you, most of these ruins are still intact today.
VISITING BELMONT MILL GHOST TOWN TODAY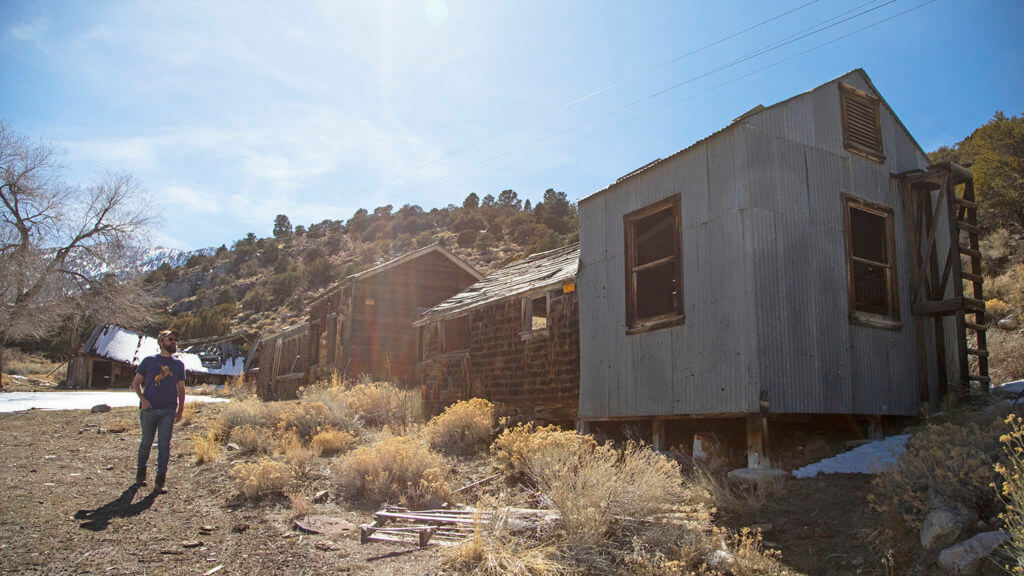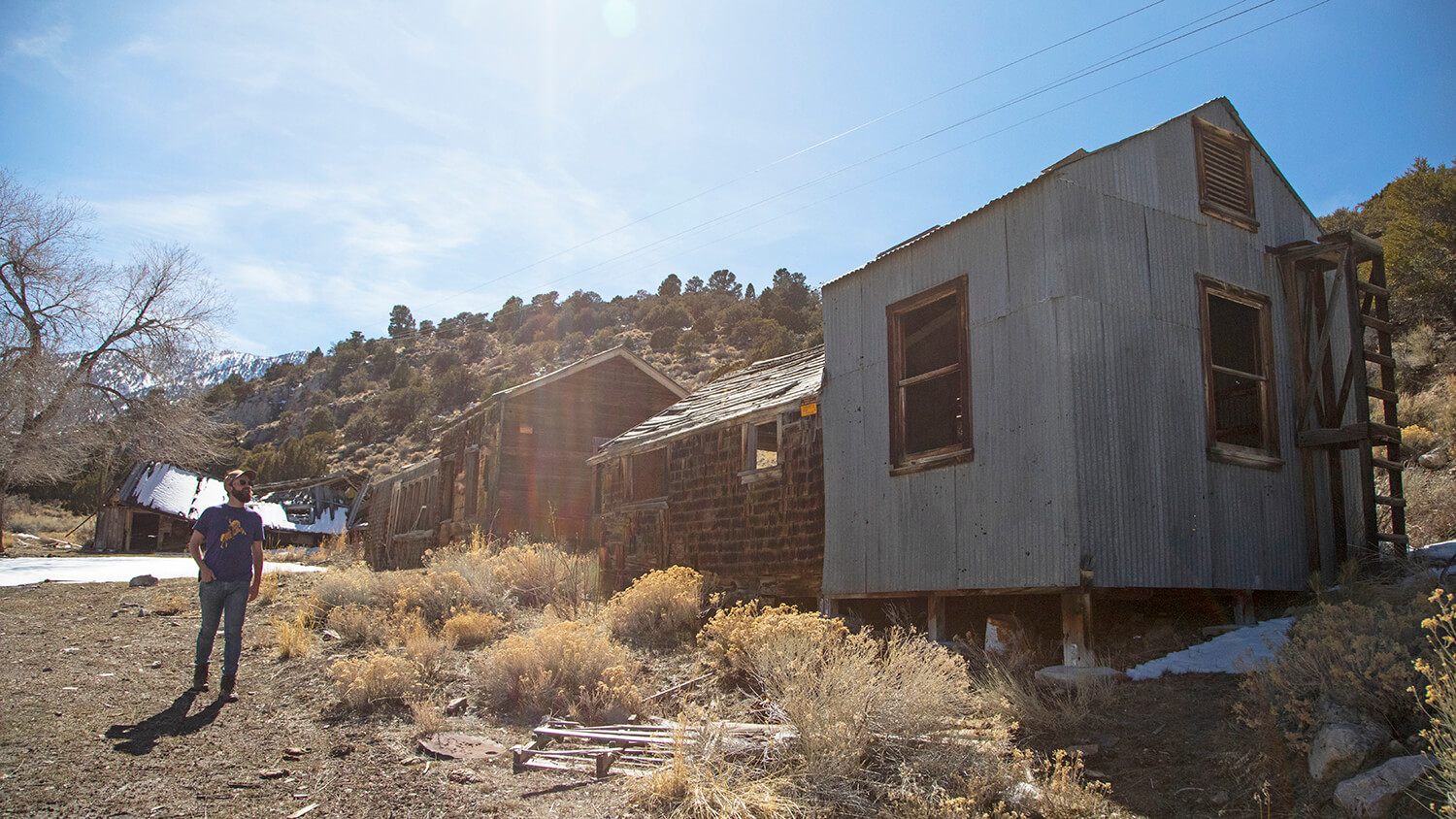 Though the original Belmont Mine lies further up the canyon that this mill site was designed to process, not much remains up there. The story couldn't be any more of a 180 when it comes to this impressively intact historic mill site, though. Ore was originally delivered from the mine to this mill site by way of an aerial tramway, and though this was fairly common for the era, but very few ghost towns have the cables still hanging, or the ore carts. Though the ore carts here are long gone, keep an eye out overhead for the historic tramline this operation once depended upon, along with tons of still standing buildings important to the operation.
The Mill Office, Superintendent's Home and Boardinghouse still stand, along with a stunningly intact, original four story mill. Perhaps most impressive is this: an ore cart, full of ore waiting to be processed, is still intact and still suspended as if they powered the plant down one afternoon with the intention of returning, but never did. Though a true business district never developed at Belmont Mill, a handful of structures were built and can still be seen behind the mill on the surrounding hillsides. Keep an eye out for historic miner cabins, machinery, and even a handful of old cars.
Travel Nevada PRO TIP: One of the more special things about visiting ghost towns like Belmont MIll is the fact that they're so amazingly intact. Even if you've just "discovered" the coolest old mining relics, the best rule of thumb is this: get pumped that you just found such a cool artifact important to the Silver State Story! Grab a few photos, study it, try and imagine who must've used it and what their lives were like. Then? Leave that bad boy right where you found it and move on. Not only taking these relics extremely uncool, it's also illegal. Do your part in moving the Nevada story forward so the next ghost town explorer can experience the same amazing off grid afternoon you just did.
GETTING THERE 
Belmont Mill is just about an hour west of Ely off US Highway 50. There are a few ways to access this historic cluster of ghost towns, but the easiest way is directly from 50. The turnoff is well marked, so keep an eye peeled for a green highway sign indicating a left turn to the south of Highway 50. Follow this well maintained dirt road for about 10 miles. At the fork, stay to the right and follow a few miles into the canyon to the mill site. Hamilton Ghost Town is only 7 miles from Belmont Mill, but accessing is a completely different story. Belmont Mill is much more accessible year round because no real elevation climb is required, and the road in is a straight shot. So, if you're in the area and can't quite access Hamilton and Treasure City, Belmont Mill is a great Plan B and worth every minute of that asphalt detour.
For more information about exploring the Ely-area ghost towns and road conditions, dial Ely's Visitor Center directly at (775) 289-3720.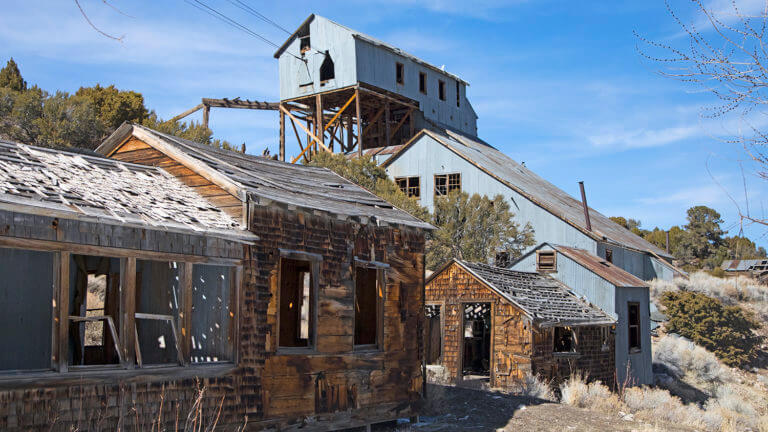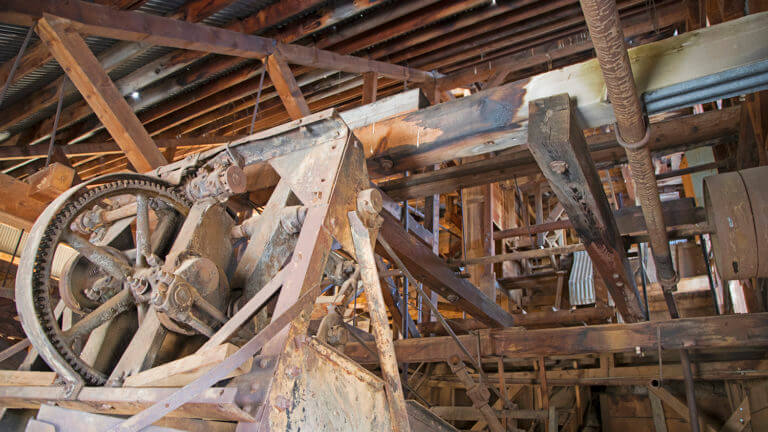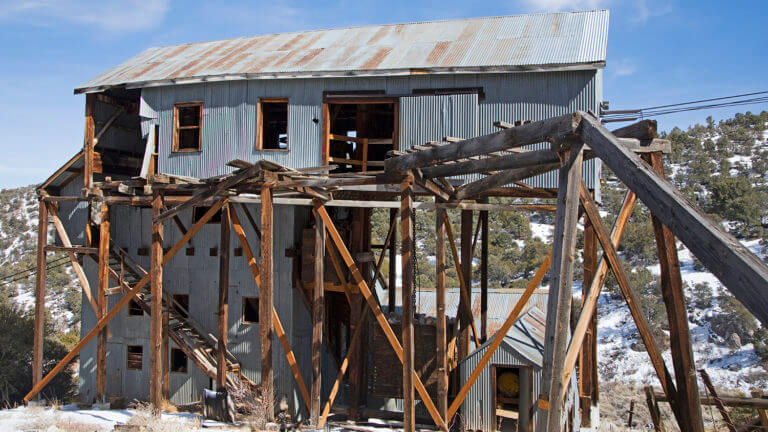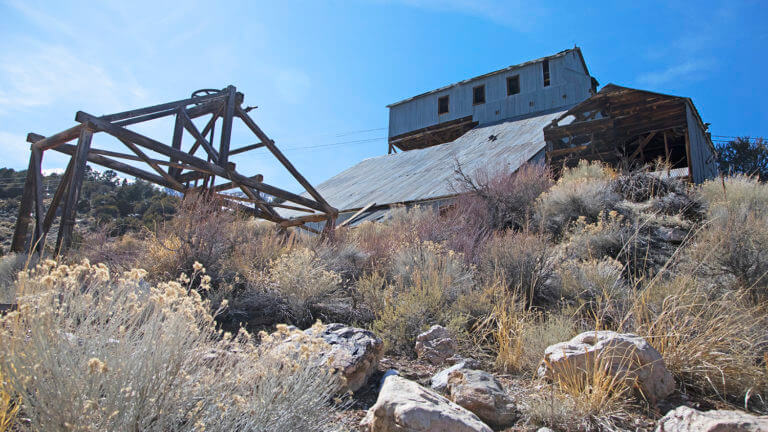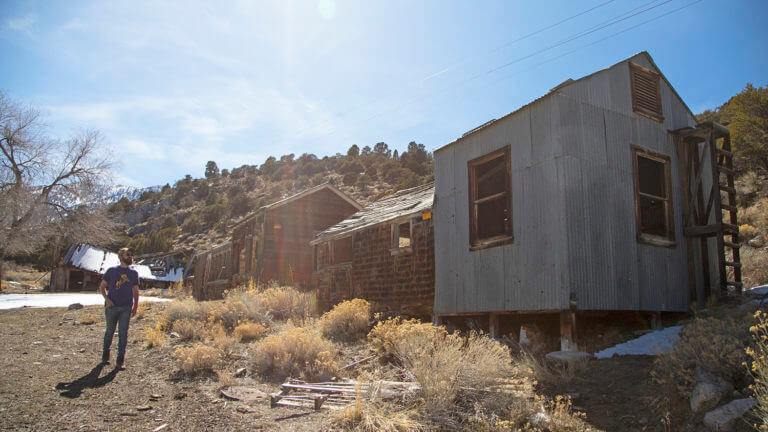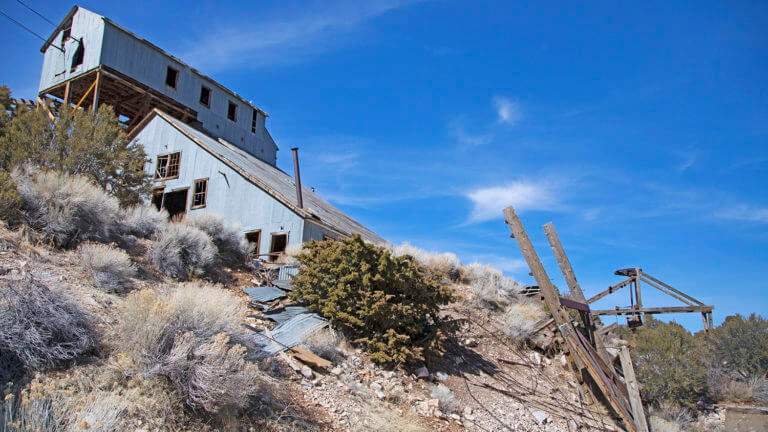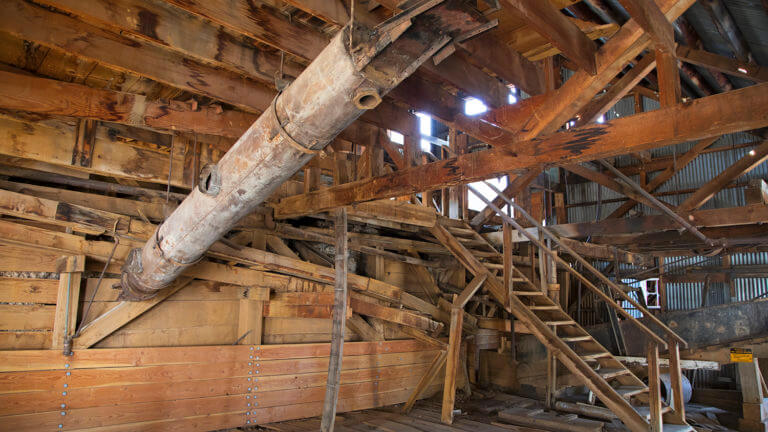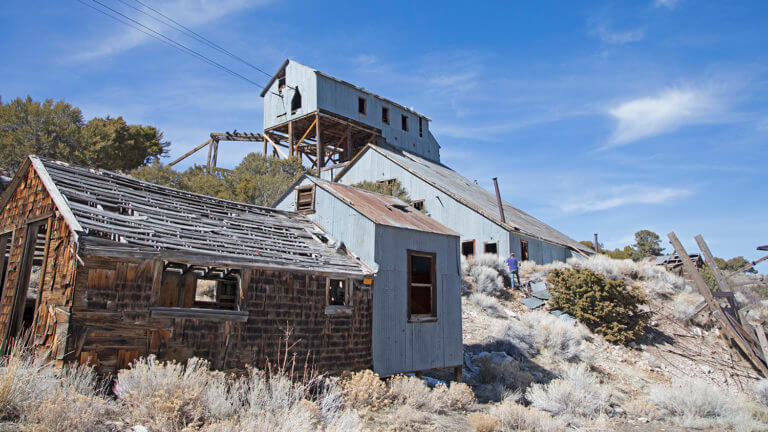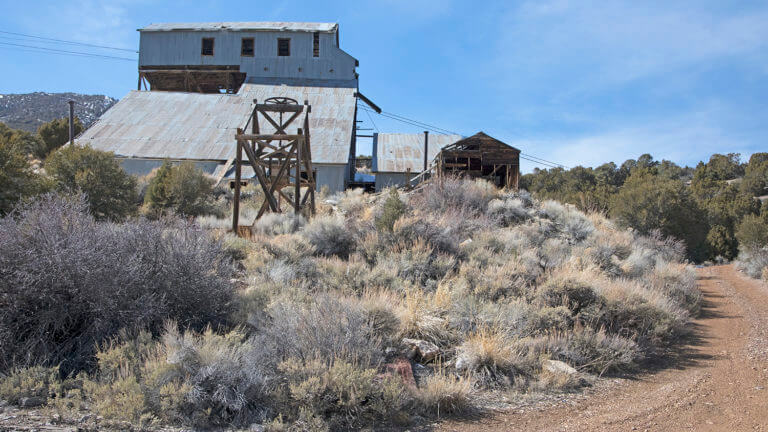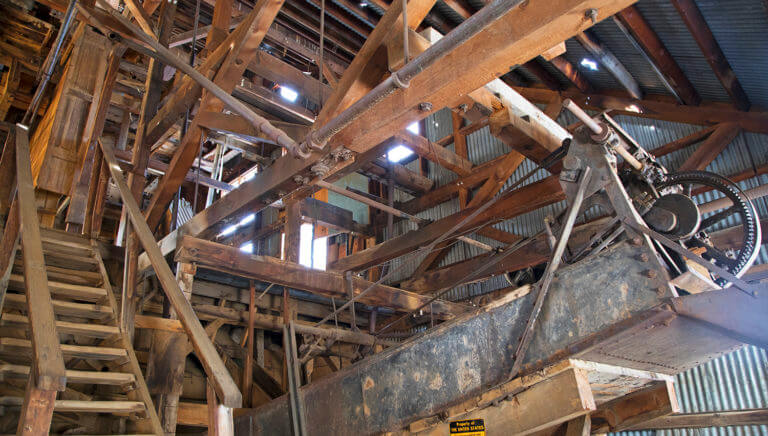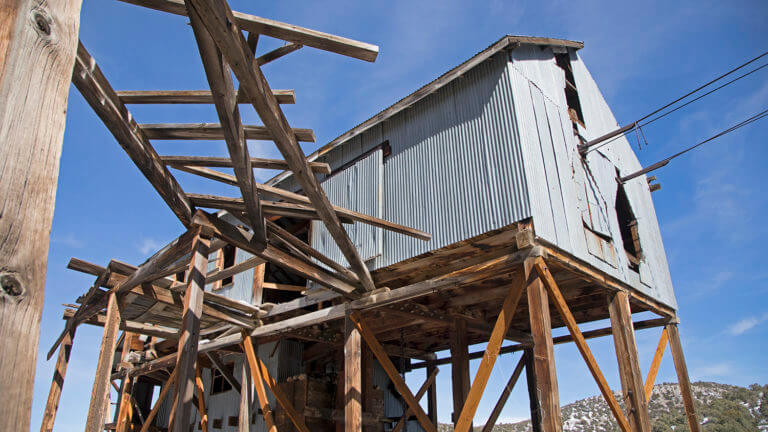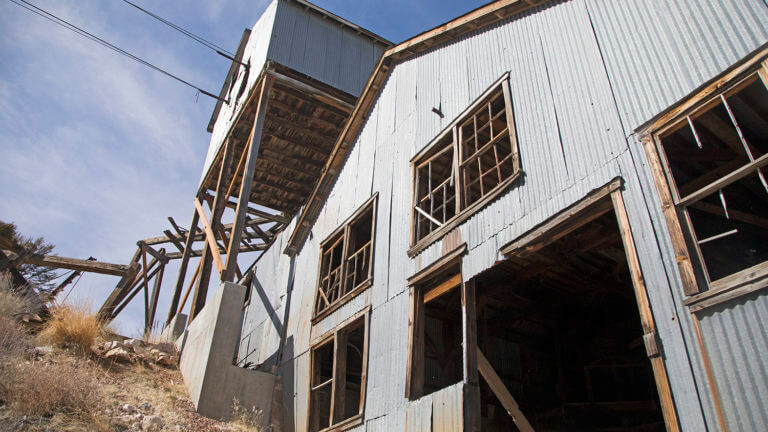 This Location: