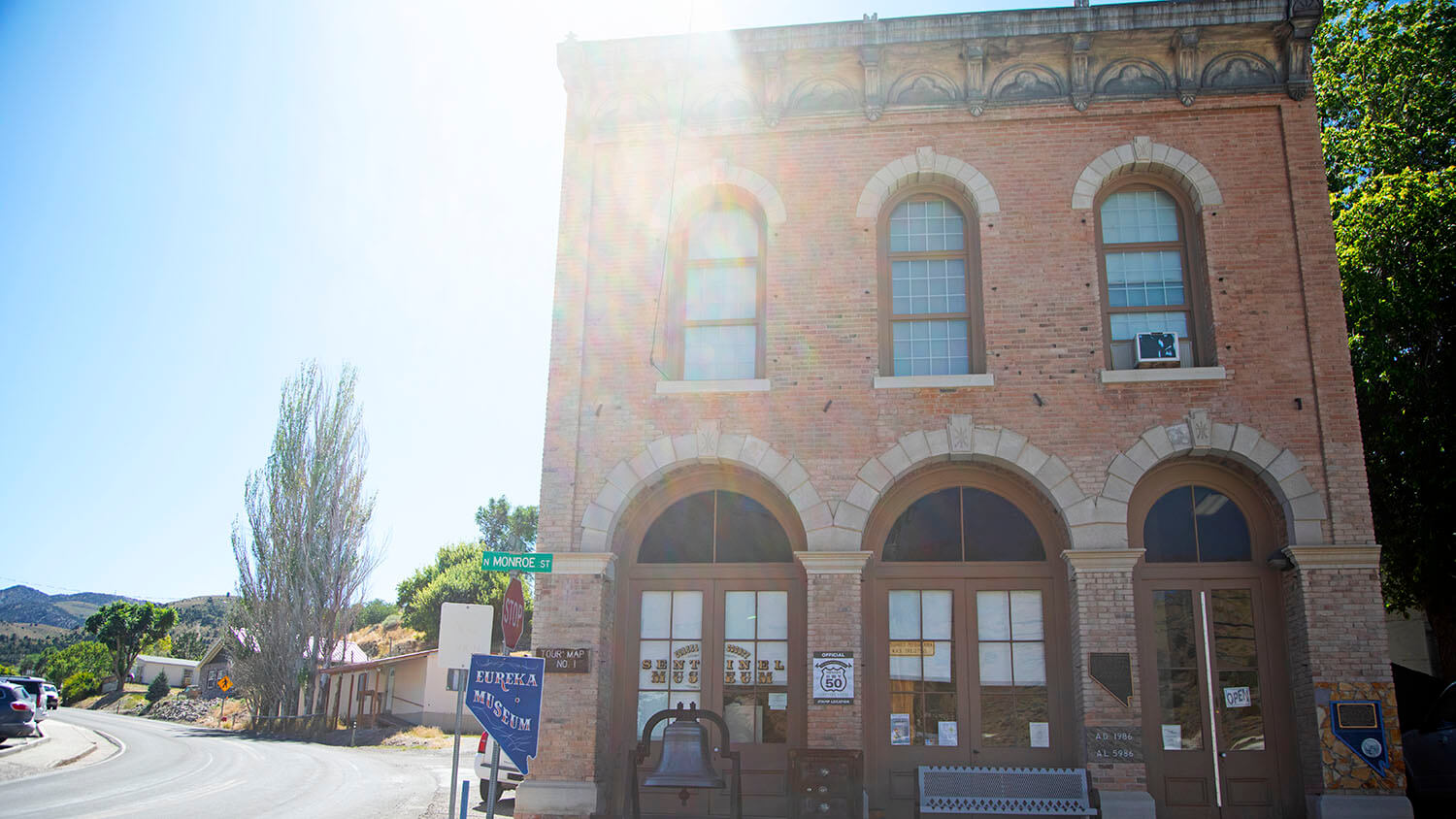 Eureka Historic Walking Tour
Eureka! You've discovered one of the most fascinating self-guided historic walking tours in the Silver State. While nearly every community in Nevada draws its roots back to gold and silver mining, all walks of life from all corners of the globe came to Eureka in the mid 1860s to get in on one of the largest silver discoveries Nevada had ever experienced. Thousands of people, and millions of dollars in silver production later, Eureka supported more than 100 saloons, dozens of theaters, many hotels, restaurants, theaters, and an opera house. During its peak, Eureka, Nevada was home to around 9,000 people while today, less than 450 keep one of the best examples of 19th century silver mining history in Nevada alive with immaculately restored historic opera houses, complete 1870s newspaper printing presses, all kinds of historic homes, businesses, hotels, and more.
As you road trip the Loneliest Road in America, pull over and see what historic Eureka is all about with the self-guided Eureka Historic Walking Tour. While most businesses throughout town have literature on all 40 stops, the best place to orient yourself on the historic town before you is Raine's Market on the northern end of Eureka, NV. Then, hit Eureka's historic streets to see dozens of preserved historic structures, many of which are still being used the exact same way they were intended to all those years ago, while others have been converted into attractions. Most of the buildings included in the self-guided Eureka Historic Walking Tour have numbered placards posted on the front of the structure, while some have historic markers with more detailed information.
Some stops along the Eureka Historic Walking tour include:
For more information on the Eureka Historic Walking Tour, get in touch with the Eureka Opera House and Visitor Center directly at (775) 230-2232. To see the Eureka Historic Walking Tour brochure, click here.
Hours:
The Eureka Historic Walking Tour can be done any time of the day or year, but is best enjoyed during daylight hours. For more information on the Eureka Historic Walking Tour and all Eureka area attractions, be sure to stop by the Eureka Opera House and Tourist Information Center.
Admission:
No admission is required to embark upon the self-guided Eureka Historic Walking Tour. Pick up a free tour map at the Eureka Opera House, Sentinel Museum, Eureka Depot, Sundown Lodge, Eureka Gold Country Inn, The Afterlife Antiques and Oddities, The Owl Club, and most other businesses throughout town.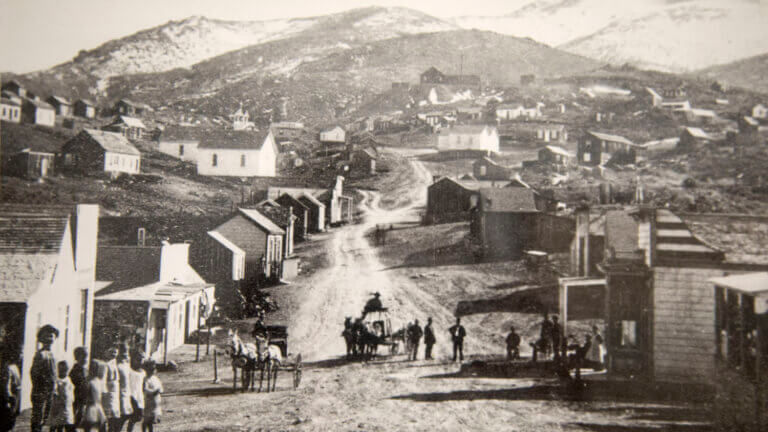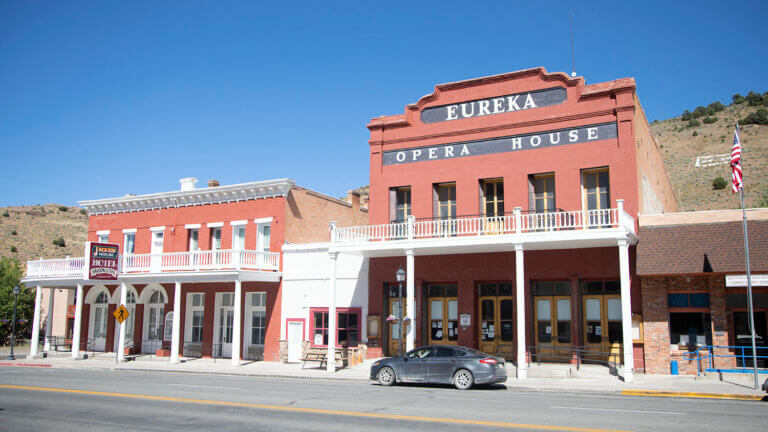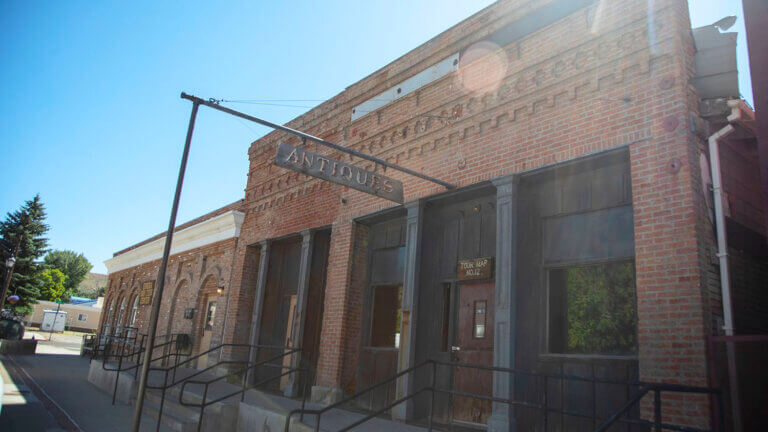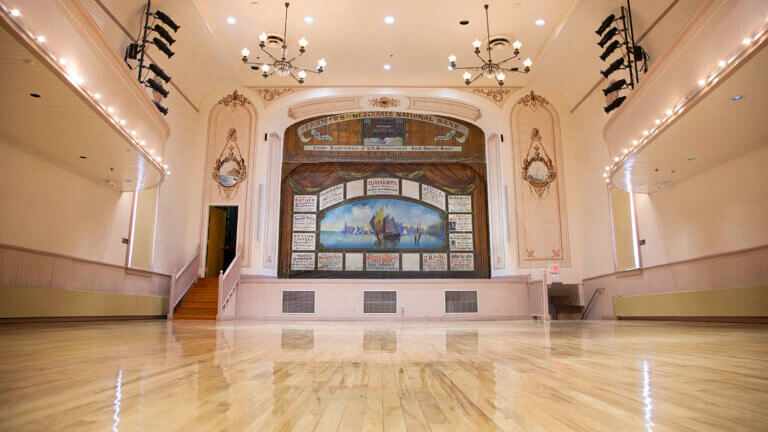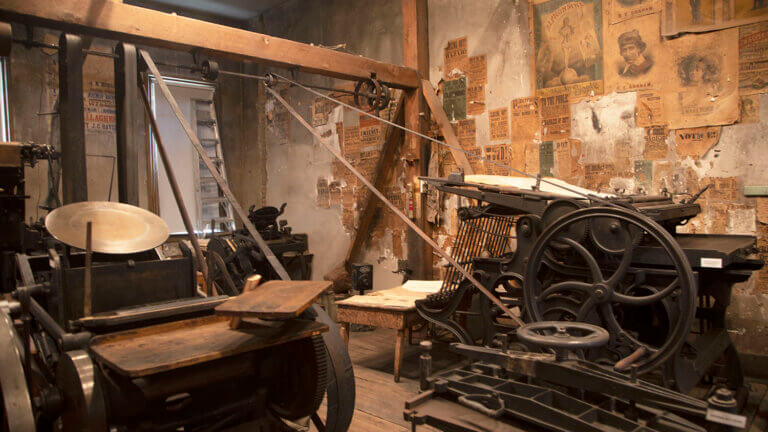 This Location: