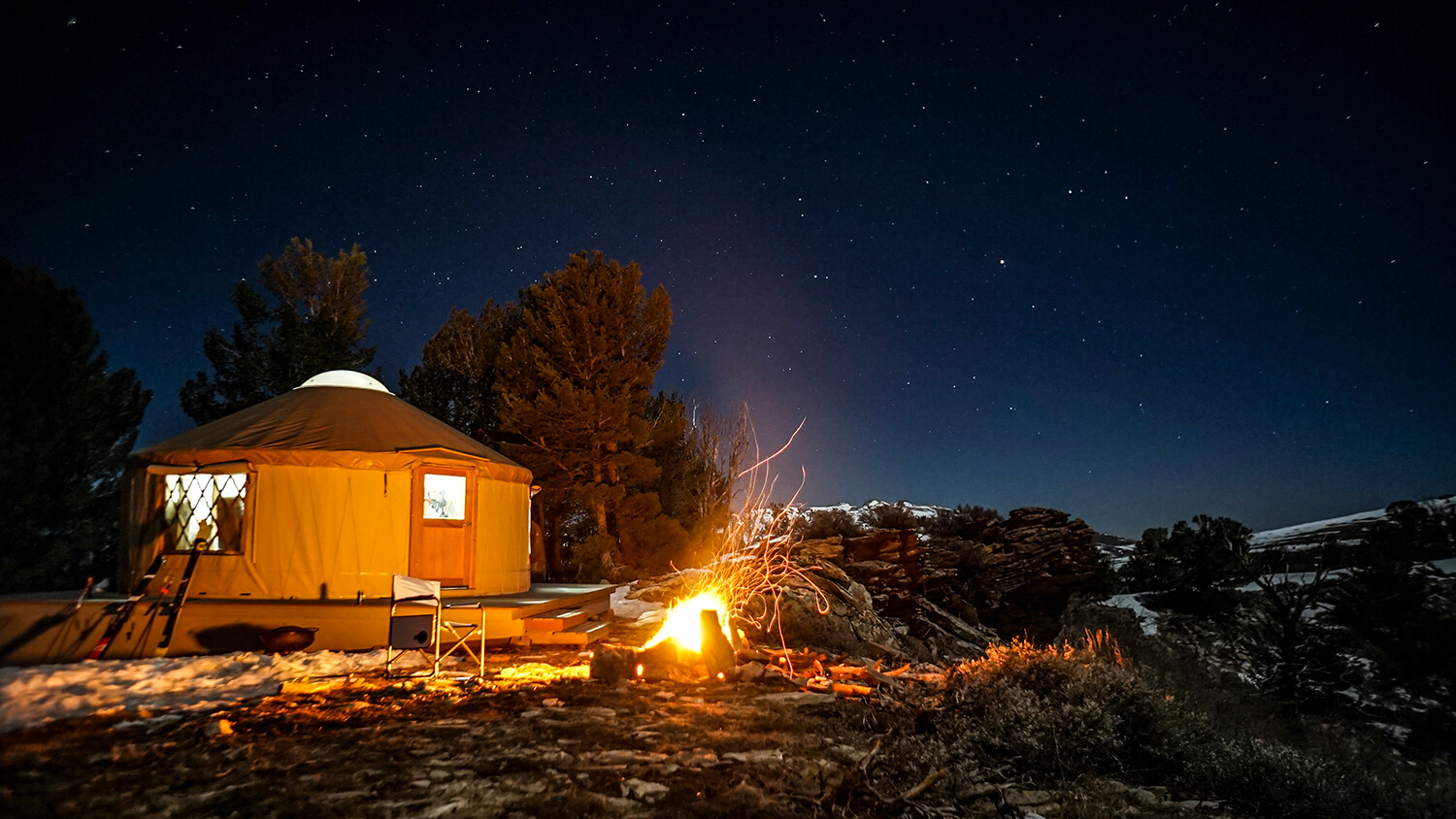 At 10,000 feet, the Ruby High Yurt and Conrad Low Yurt are situated in a prime location for jaw dropping views and easily accessible terrain. The Yurts are family owned and operated by the same folks behind the 40 year success of the Ruby Mountain Heli Skiing Experience, and the newly debuted Ruby 360 Lodge. Whether you're looking for the ultimate backcountry escape while skiing the rubies, are interested in an uncommon camping experience in Nevada, or are simply dreaming of getting away from it all, the yurts are sure to deliver.
RUBY HIGH YURT
Here, guests will have the chance to hang their hat in the most idyllic mountainscapes in the heart of the Rubies.  A sincere first-class experience, guests will unwind in luxury after an unforgettable excursion with top-notch accommodations and unforgettable meals. The Ruby High Yurt is located at 9,700 feet on top of the Conrad Creek ridge in the Ruby Mountains, and comfortably sleeps four guests. Complete with a propane stove, solar powered energy for lights and charging electronics, wifi and other creature comforts, a night in the Yurt most certainly elevates your time in the Rubies.
Sleeping at nearly 10,000 feet makes for an uncommon adventure, but getting to the Ruby High Yurt is an excursion in itself. You can get there a few ways: hiking in solo, a guided walk in, an all day guide, or a helicopter assist guide. No matter how you trek in, it's undoubtedly worth it.
CONRAD CREEK YURT
For those of you who are looking for an easier way to access an off grid reset, consider your options with the Conrad Low Yurt, which is not far from the Ruby 360 Lodge, adjacent to a bubbling creek and serves up spectacular views of the valley below. This 24-foot Yurt is vehicle accessible, and equipped with solar lights and power, a leather couch, a futon, 2 burner propane stove, propane fireplace, full kitchen gear set-up with various cookware utensils. Bring your own food supply, or make plans for catering upon request!
PRICING
For more detailed information on pricing, catering options, and information about a backcountry assist tour that includes 2 full days of skiing and touring the Rubies with your Yurt reservation, please call (775) 753-6867 or visit HelicopterSkiing.com.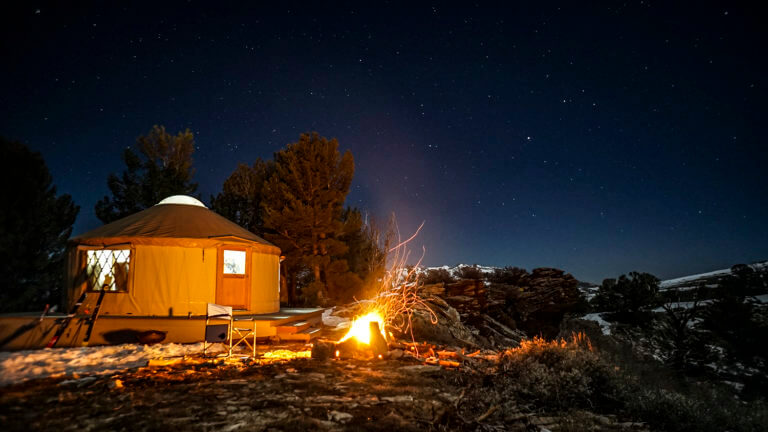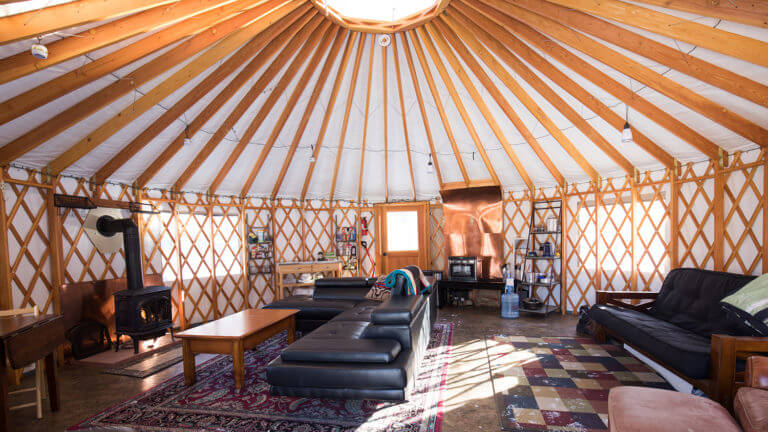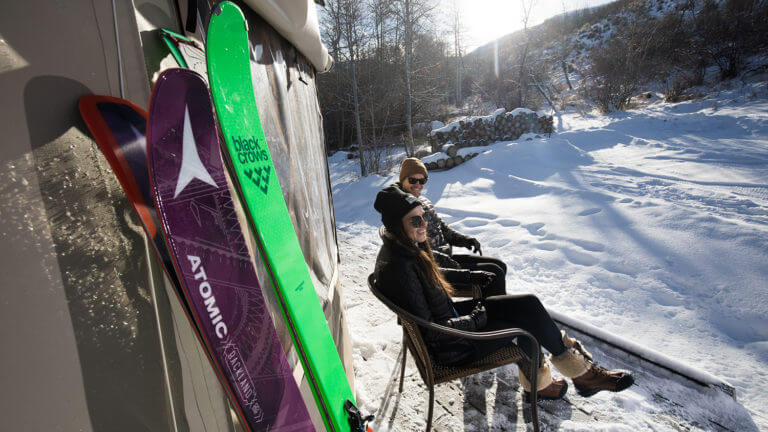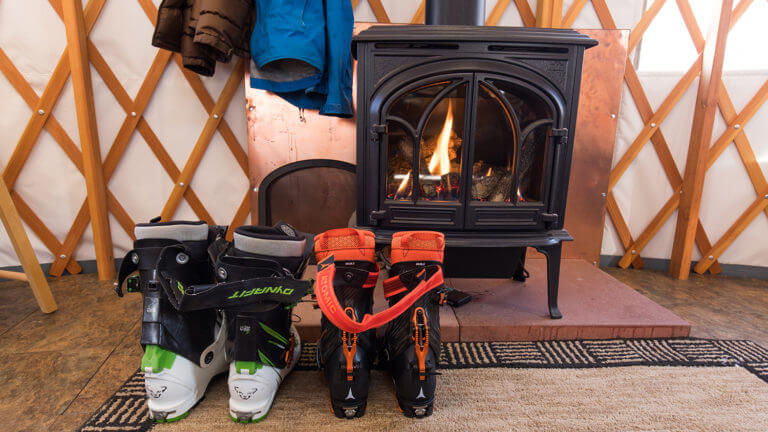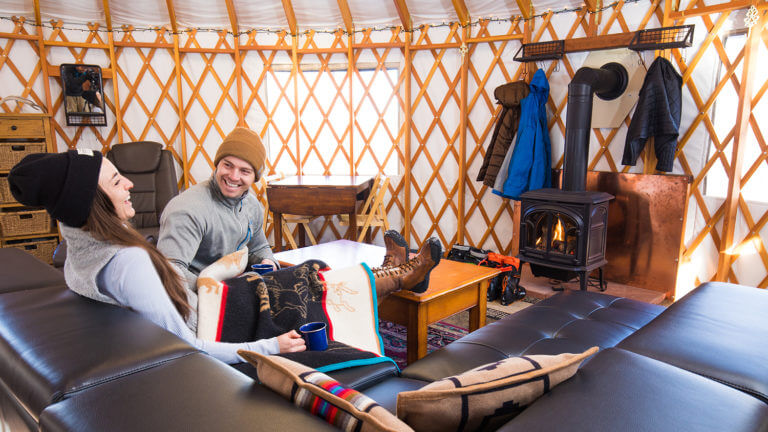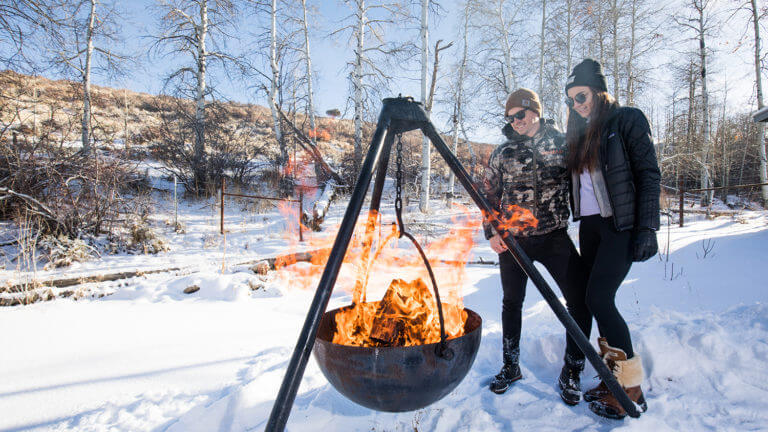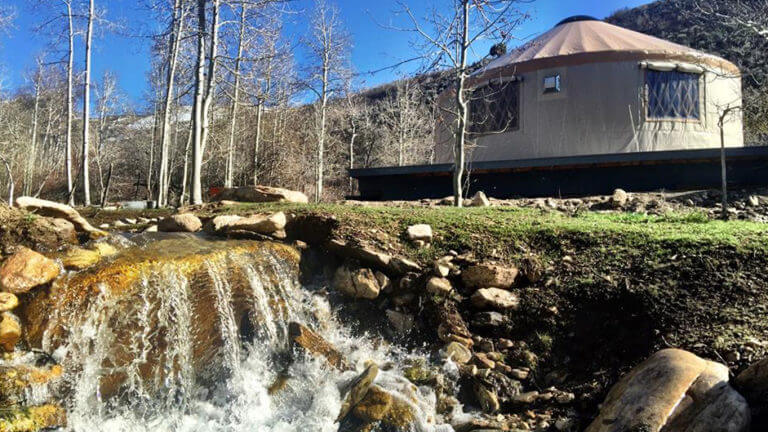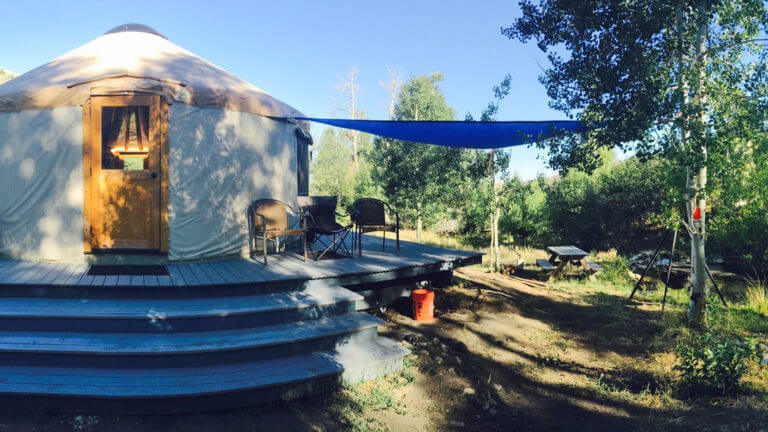 This Location: