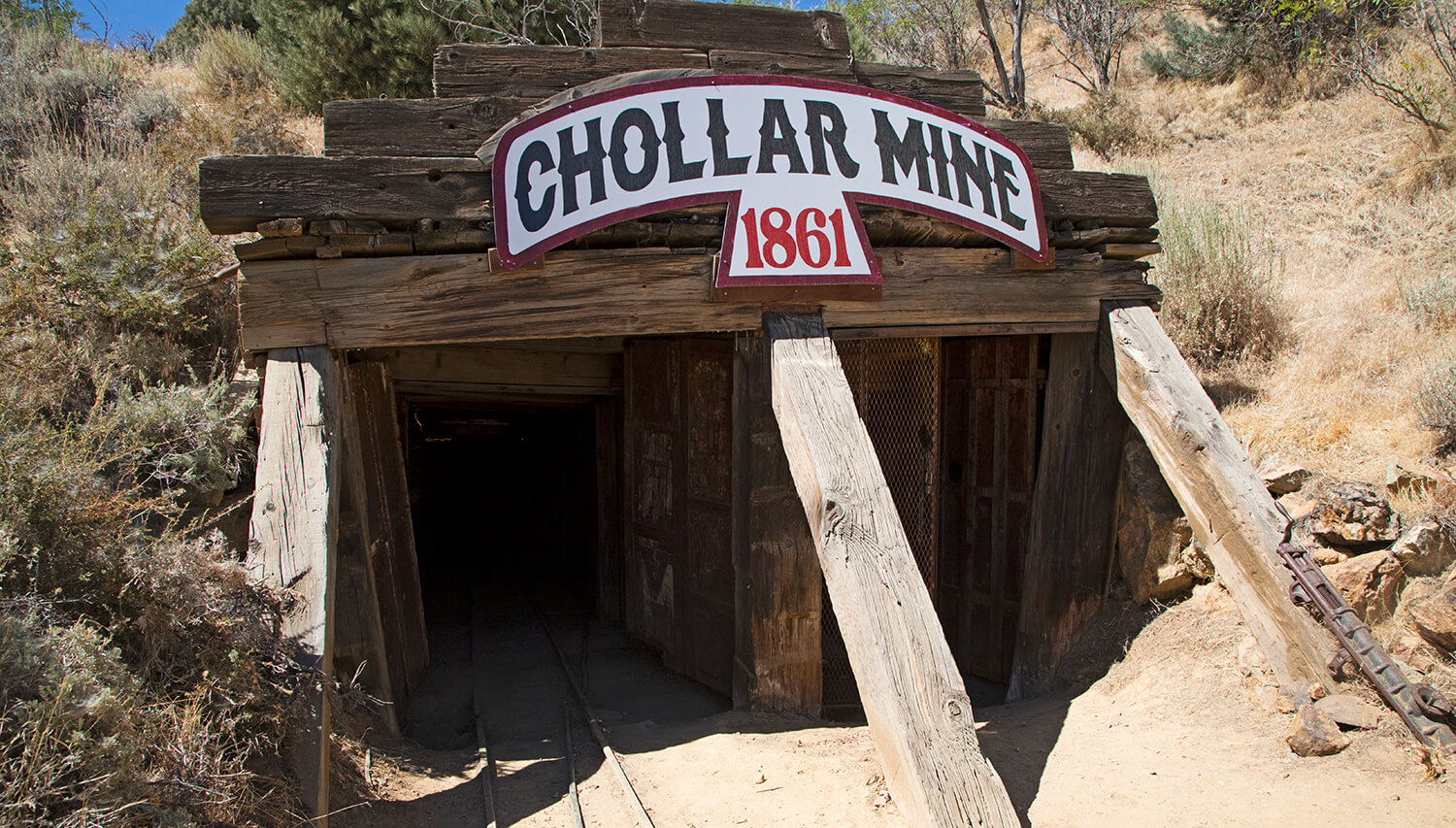 As home of the largest recorded silver strike in United States history, you can bet Virginia City has some impressive historic mine sites. It's true, dozens of mines catapulted Virginia City from a modest mining camp to the richest city in the West, though very few remain today. The Chollar Mine just so happens to be one that's withstood time, and is available for tours today.
This mining claim was originally staked in 1859 by William "Billy" Chollar, and later merged with the Potosi Mine to form the Chollar-Potosi Mine. As one of the first leading producers on the Comstock, this specific claim tapped part of the Comstock Lode, yielding an incomprehensible $17 million dollars of silver rich ore. Later, a mill site, the Nevada Mill, was erected near the Chollar-Potosi Mine to process the Chollar ore on site.
Today, visitors can get a personal glimpse of what it was like to live and work on the Comstock as a miner, by taking the impressive, 400 foot underground mine tour. On this 30 minute tour, learn how mines were built with examples of square set timbering, the geological significance of the silver-rich ore, grueling conditions miners endured, and what life was like in the most famous mining camp in the American West. Best yet, you may even catch a glimpse of that mysterious "blue clay" early prospectors initially dismissed… it just so happens to ooze out of the walls in the Chollar to this day.
HOURS & ADMISSION
Open seasonally, regular operational hours begin at the end of May through the beginning of October. Within these seasonal hours, Chollar Mine is open seven days a week from 10:00 a.m. to 4:30 p.m. Though the property is closed during the winter months, they are open to groups with advanced notice, year round. Make note that the Chollar Mine only accepts cash, but the Virginia City Visitor Center also sells tickets and can help you reserve your tour. Purchase a Comstock Adventure Pass that covers a variety of attractions in Virginia City, or opt for an individual ticket to the Chollar Mine. Like touring a cave, these mine systems maintain a consistent temperature year round, making a visit to the Chollar Mine the perfect summer reprieve, or cozy winter escape. For the most up-to-date information on planning your trip, and scheduling group hours to the Chollar Mine, please dial the Virginia City Visitors Center directly at (775) 847-7800.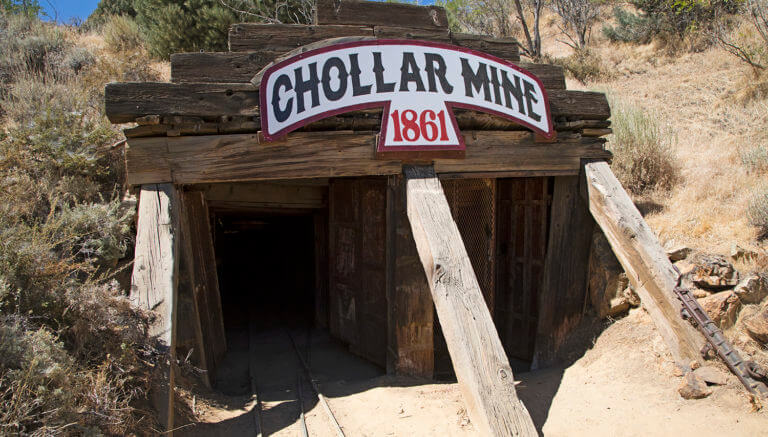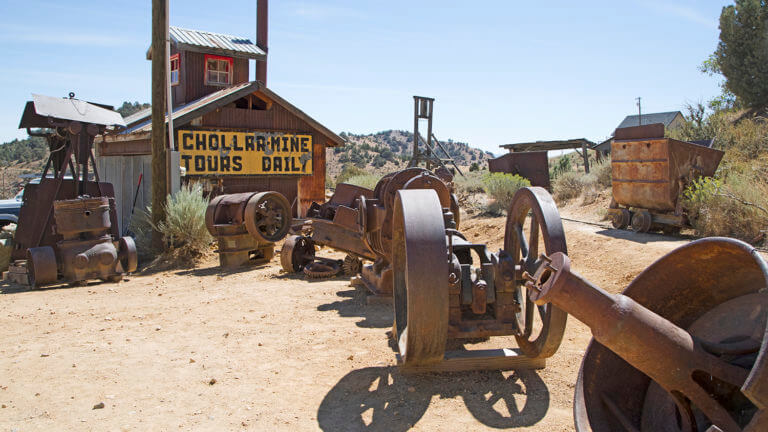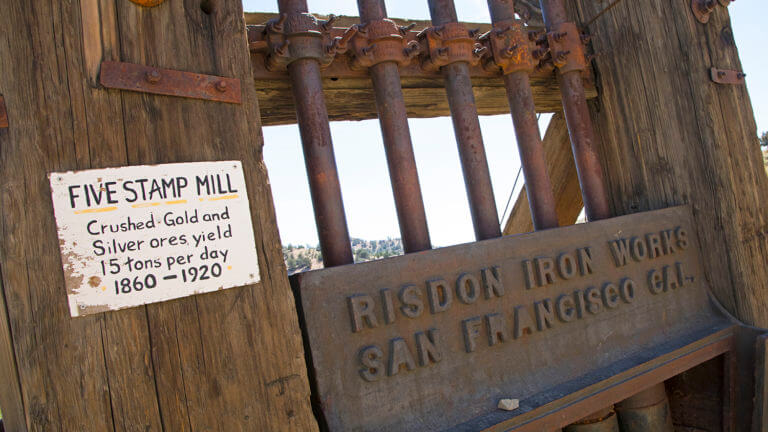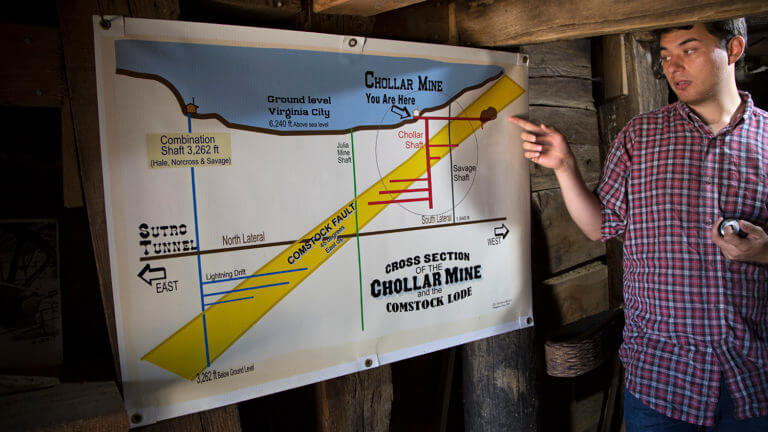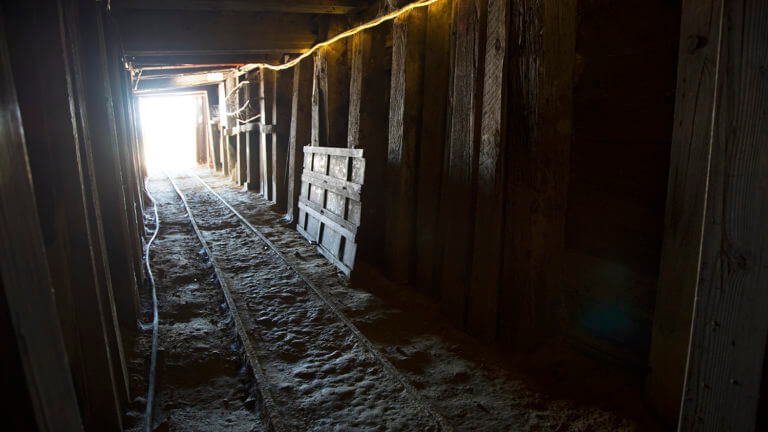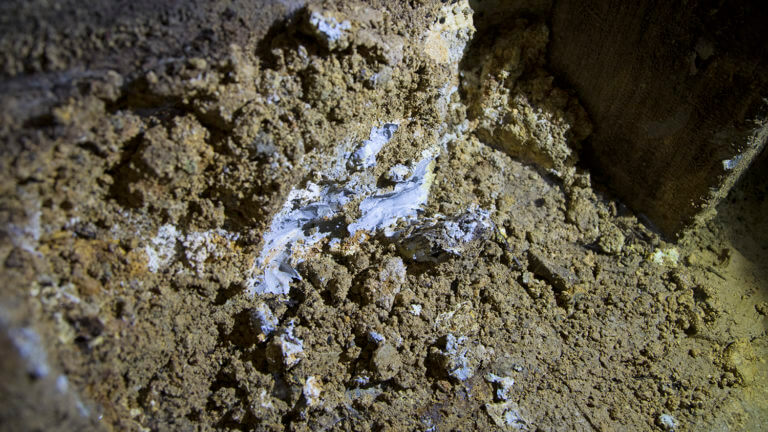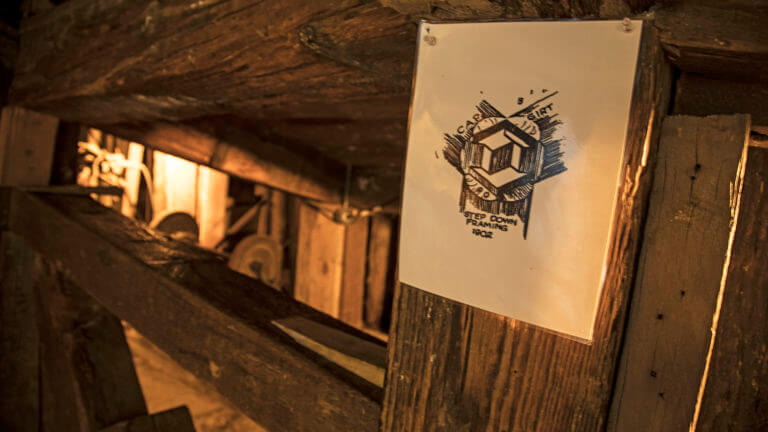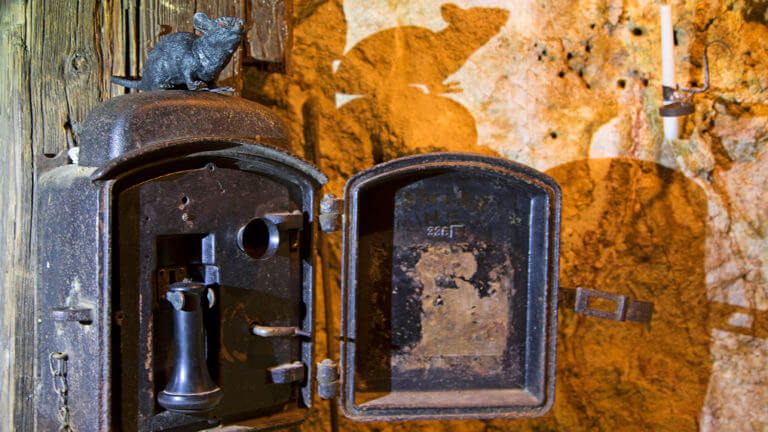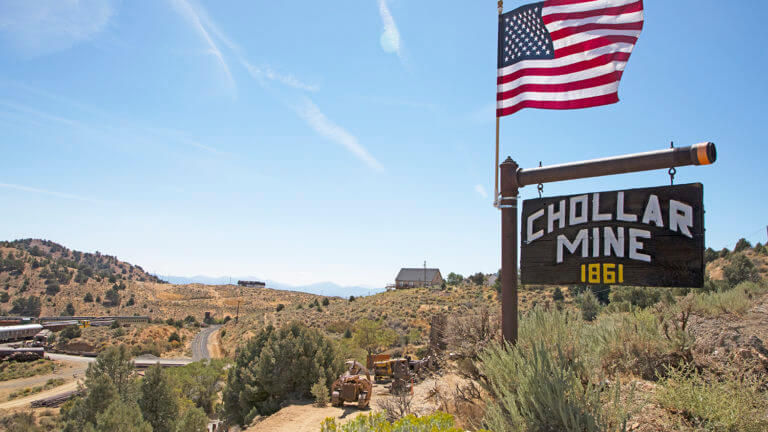 This Location: