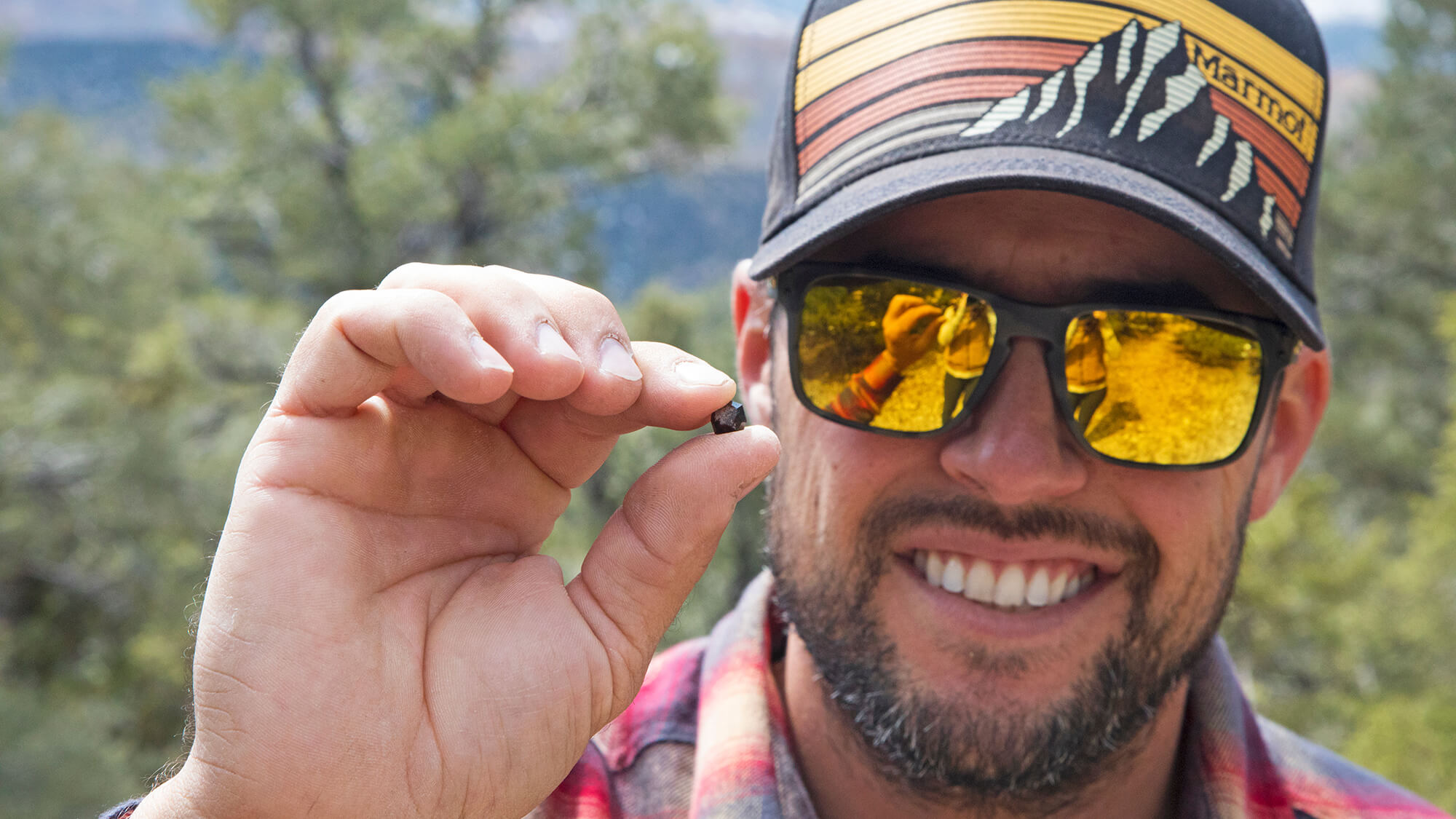 This incredible public recreation area, dubbed Garnet Hill by the locals, has drawn national attention for its beautifully rich, dark red garnets. Buried within the hillsides on the outskirts of Ely, these garnets are found in the rhyolitic volcanic rock that so densely populates the region.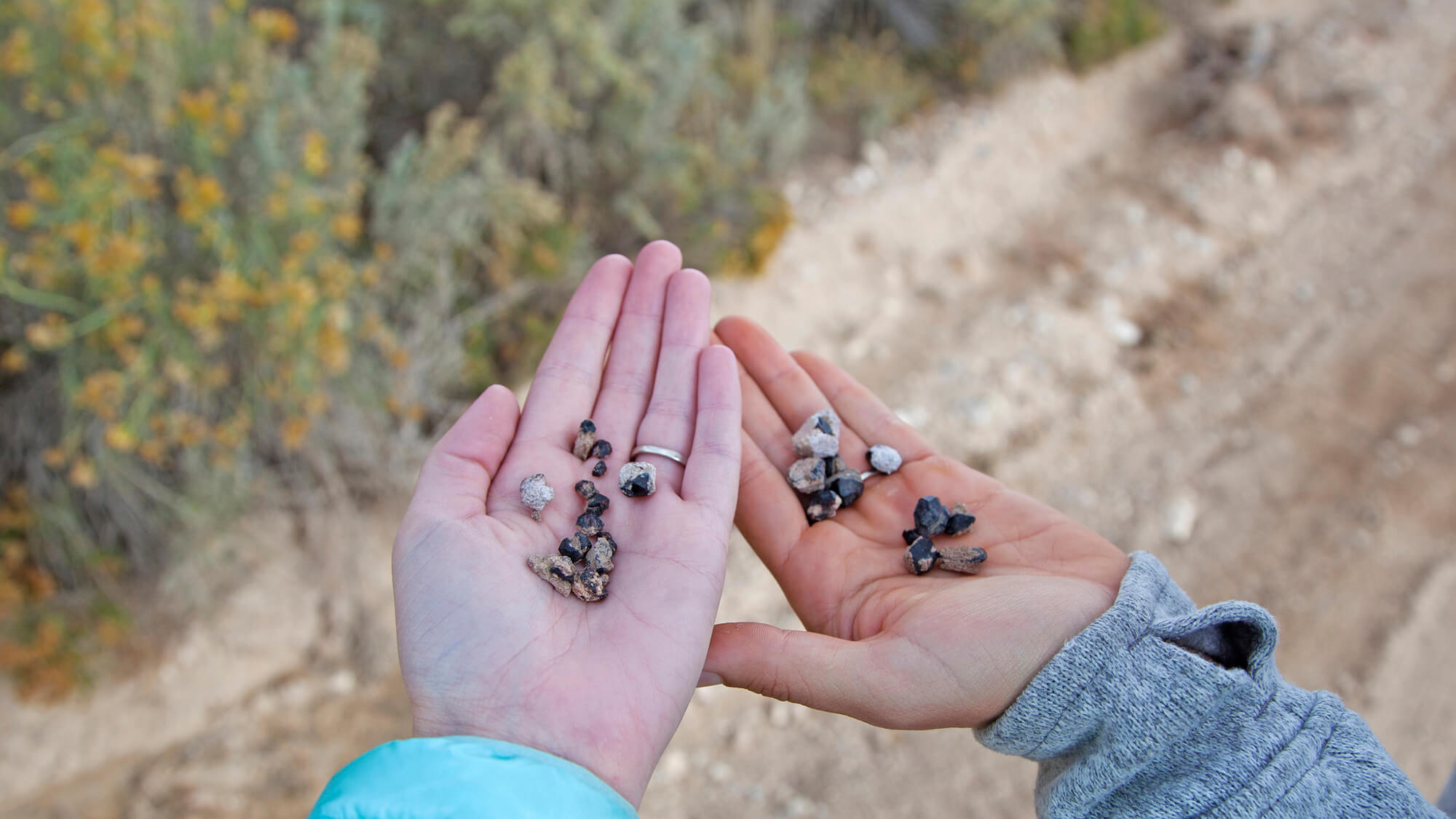 Interestingly, the Garnet Hill Recreation area was once an active volcanic site, which erupted approximately 32-40 million years ago, reaching 1 mile in diameter. While the volcano was actively brewing, rhyolite-a volcanic form of granite-was taking shape inside. This forms when magma erupts from the surface and as the rock cools, the released gasses create little pockets that allow the garnets to grow. While prospectors uncovered garnets in their prospecting days in the 1870s, they were likely far more interested in the lucrative copper mecca just to the south.
Gems that can be uncovered at Garnet Hill are known as Almandine, and get their vibrant color hues from their high iron content. As garnets are considered to be semi-precious gemstones, most findings at Garnet Hill have natural flaws, but a few lucky prospectors might uncover a high-quality stone. And hey, even if you don't, whatever you find at Garnet Hill will definitely make for a pretty sweet little souvenir anyway, right?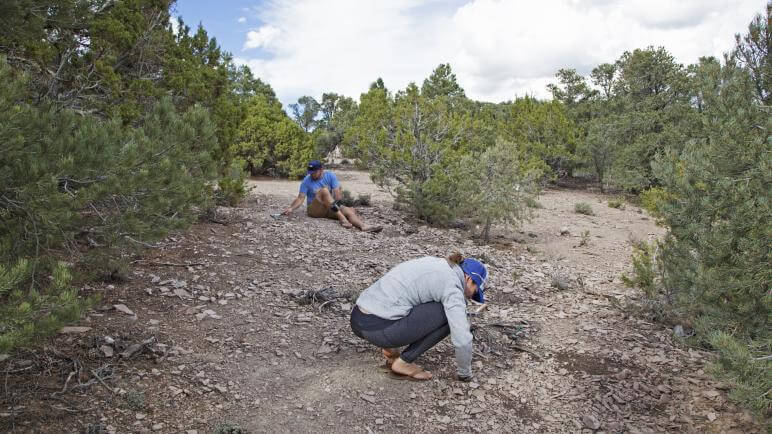 While it's recommended to bring a shovel, rock hammer and gloves to pry the garnets out of the surrounding rock, many are visible on the ground surface and do not require any excavation. Locals have recommended combing the southwest corner of Garnet Hill, which is where the formerly active volcano deposited the highest quality gems. Also, rockhounding enthusiasts may have the best luck searching the grounds after a rainstorm or snowmelt, as surface areas may have been washed away.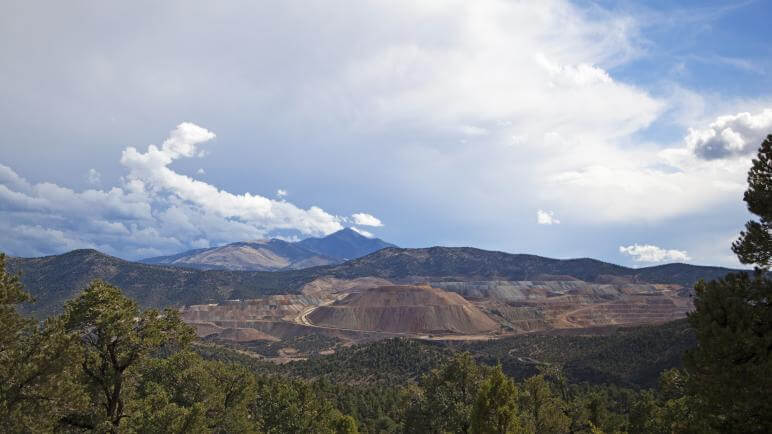 Visitors hoping to discover a beautiful selection of garnets can make a weekend of it, as the Garnet Fields Rockhound Area also features limited camping space for both tents and smaller RVs. There is also a group campfire area and a wheelchair accessible restroom, as well as five picnic tables near the top of Garnet Hill. Additional camping sites can be found in and around the nearby town of Ely. Garnet Hill is also one of the best locations for a first-rate view of the gargantuan open pit copper mine and colorful waste rock dumps of the nearby Robinson Mining District. Best of all, this fantastic recreational area is open to the public at no charge.
GETTING THERE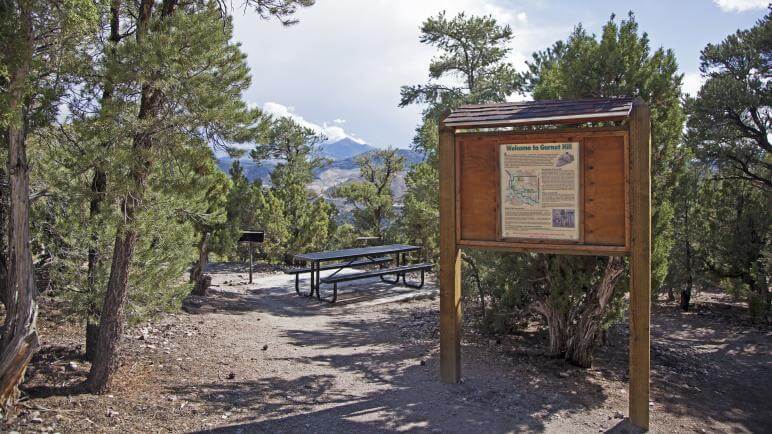 Garnet Hill is located in White Pine County, just 10 miles northwest of Ely along Highway 50. From Ely, drive westbound about 6.4 miles until you'll see a "Garnet Hill" BLM marker on the right hand side of the road. Turn east 1.7 miles to a signed road junction [stay right at the fork] and travel southwest 1.4 miles to the parking area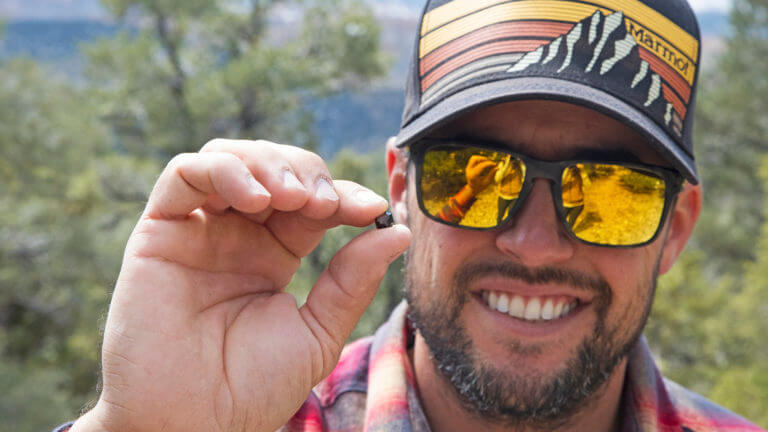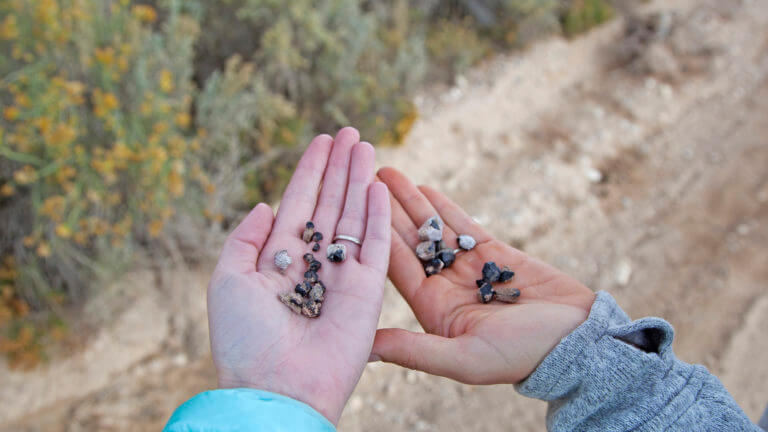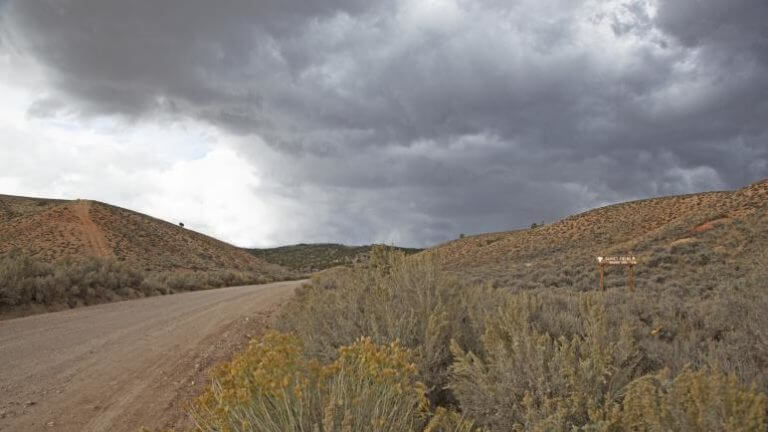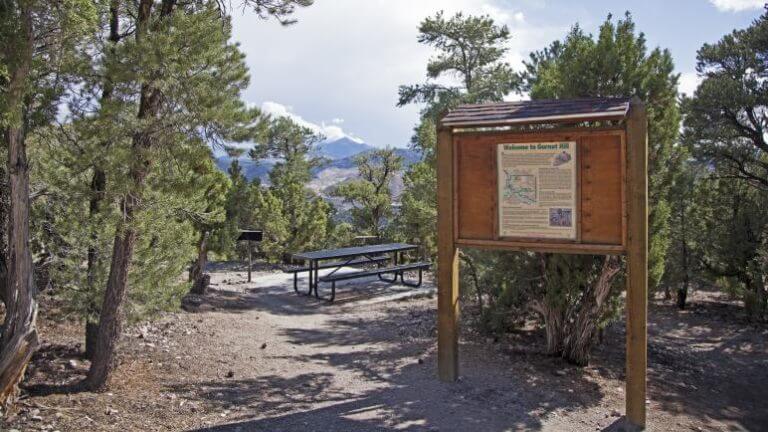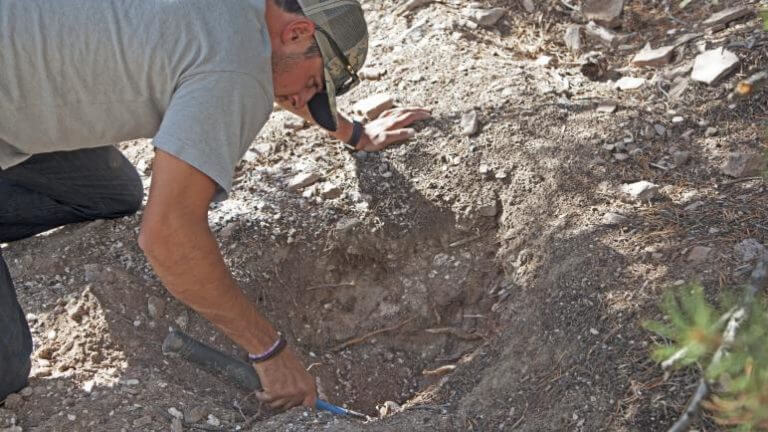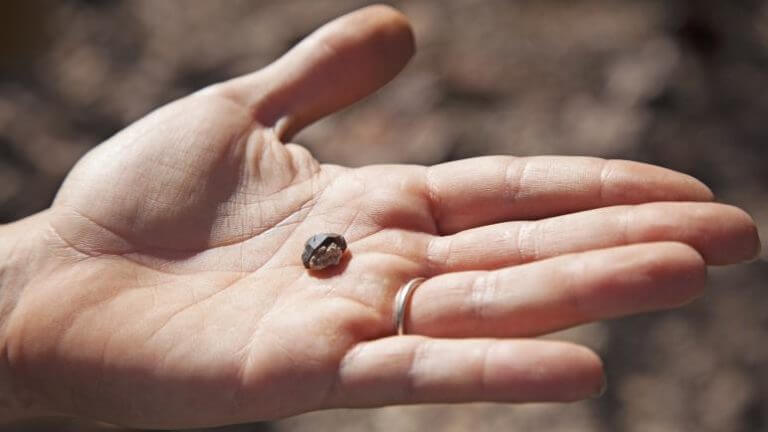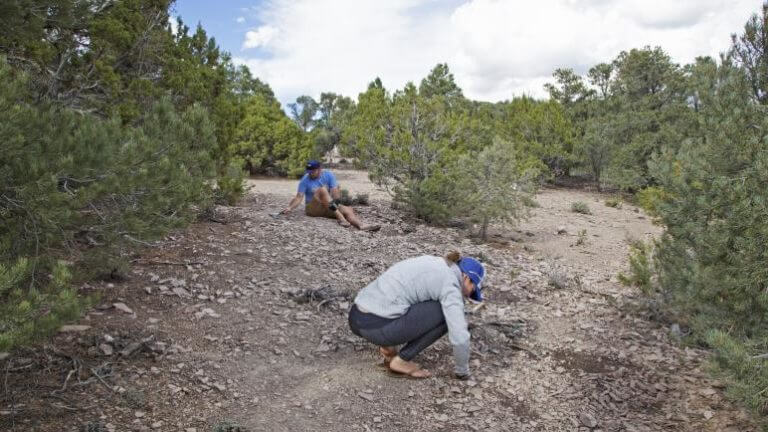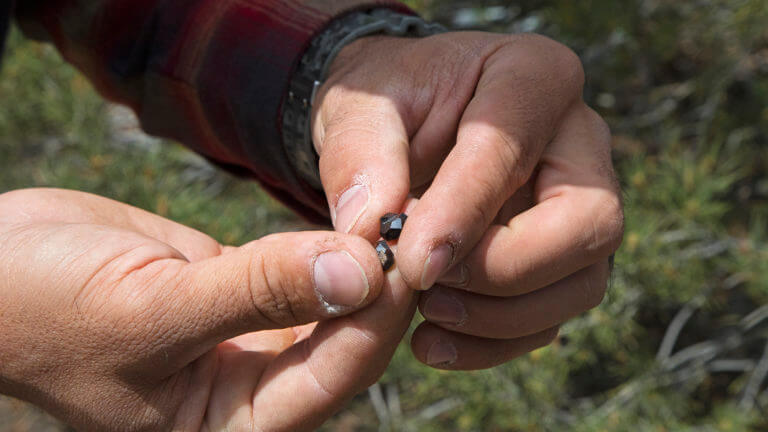 This Location: