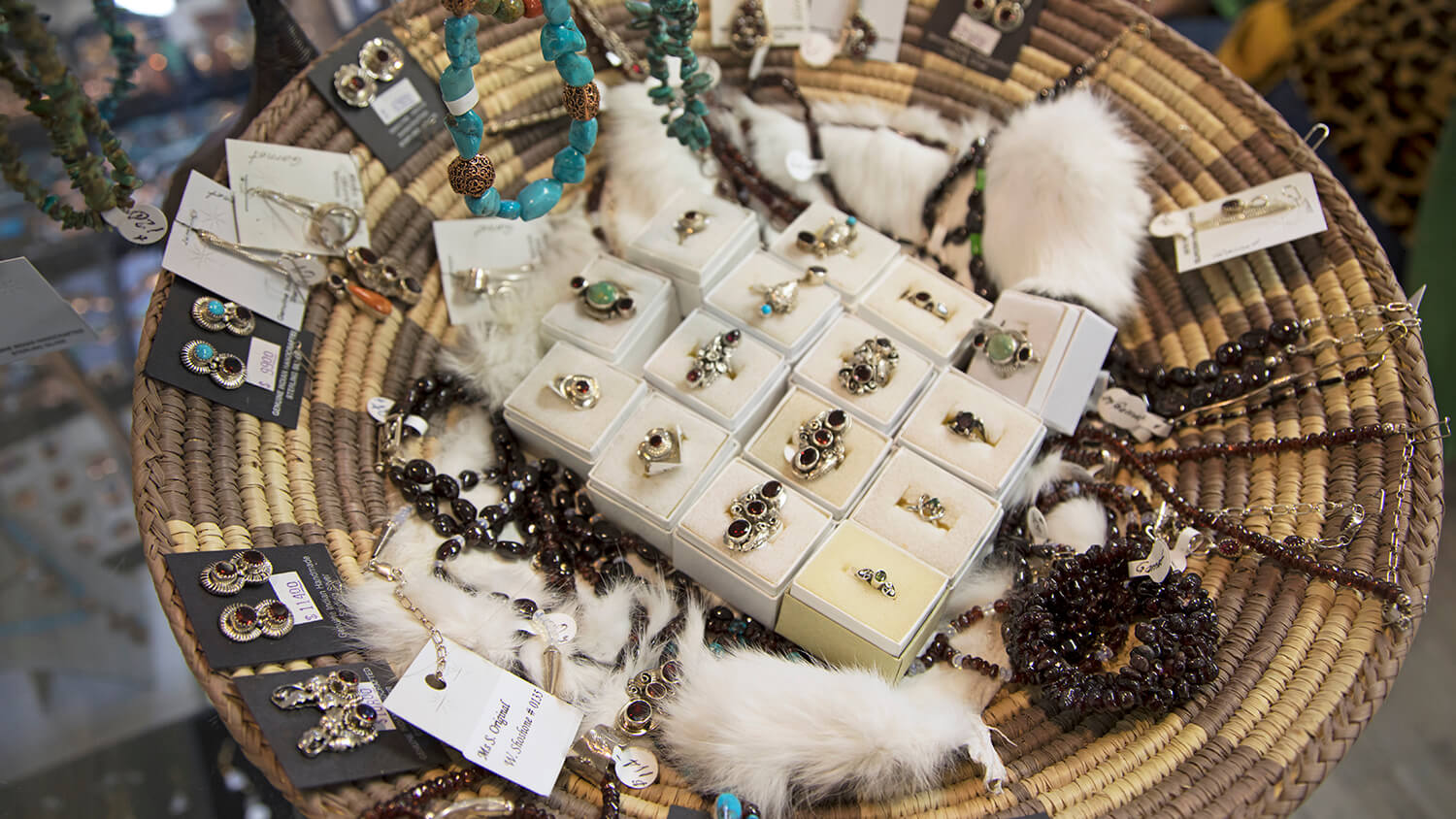 When it comes to local shopping and getting your hands on something that speaks to the area you're visiting, it doesn't get better than Ely's Garnet Mercantile. Situated in the heart of historic downtown Ely, a shopping excursion here is great anytime, but even more meaningful after you've visited local museums and attractions because it has a beautiful way of putting a bow on the entire Ely experience.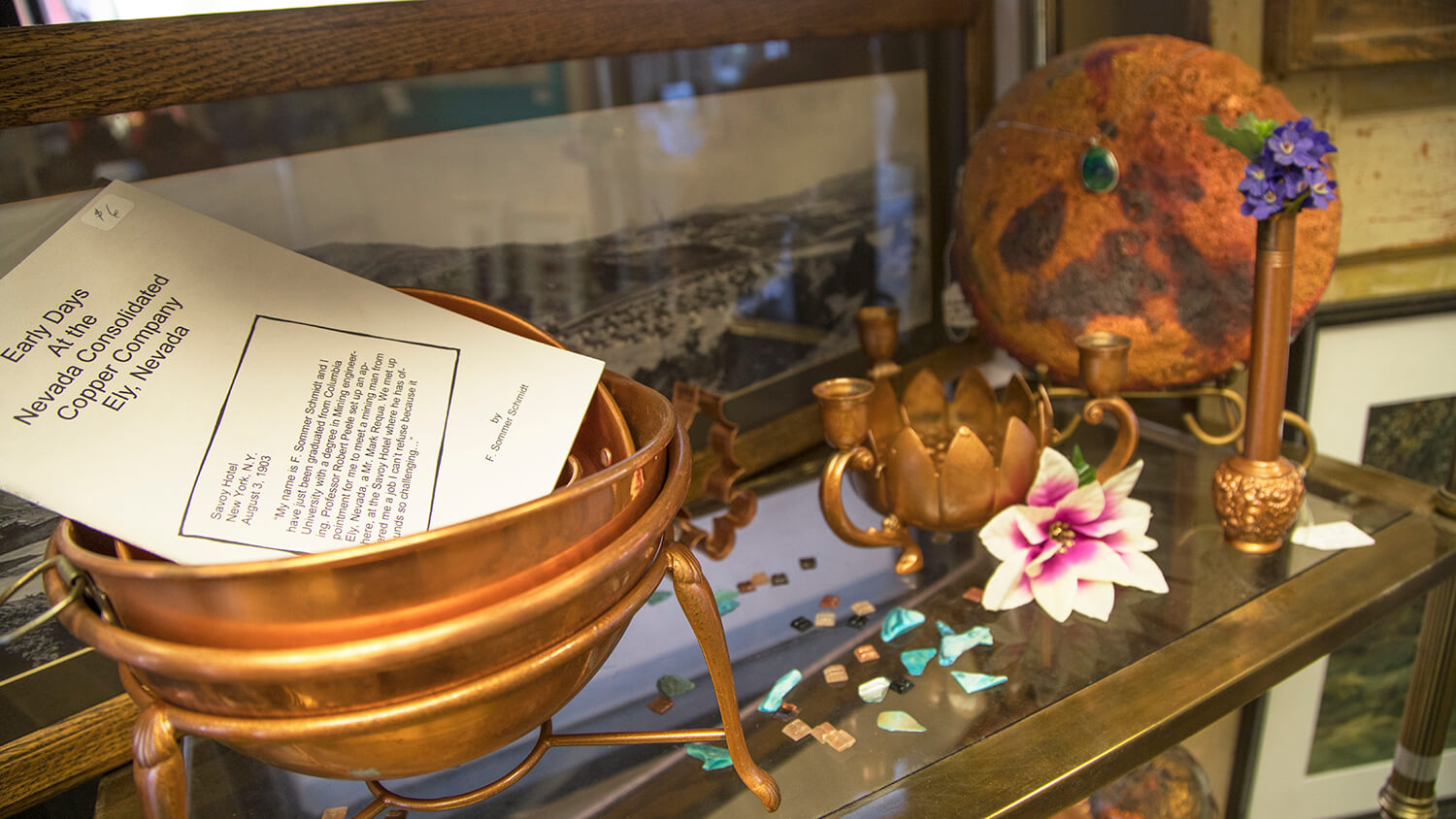 Garnet Mercantile seems to have a bit of everything, comprised of individual seller booths stocked with everything from antique finds, to handmade crafts like stained glass. This local store also has a great collection of goods that are important to the Ely story, like copper bowls and jewelry, garnet jewelry, and other crafted goods made by Ely-area artists. Best yet, the Garnet Mercantile is connected by breezeway to the Ely Art Bank, planning to shop here is a two for one experience with history as an added bonus. Also, plan to peruse the Wally Cucine Gallery filled with 160 of amazingly detailed drawings and paintings made by dozens of Nevada artists, located in the basement of Garnet Mercantile. All emphasize Nevada's varied natural landscapes and rural communities and vary between abstract watercolors of remote landscapes, to still-life paintings done in oil.
AUTHENTIC INDIAN JEWELRY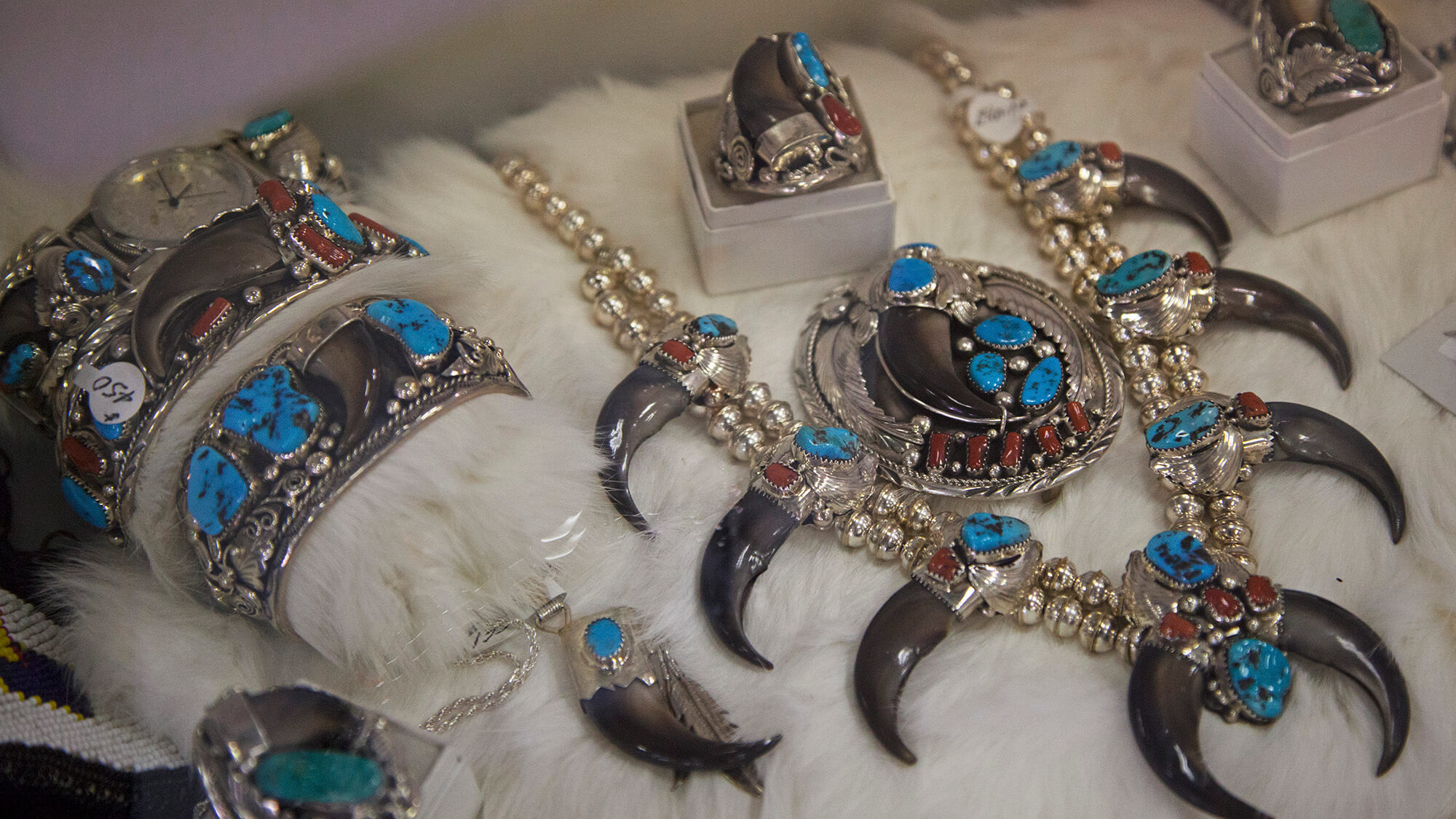 No matter what you decide to purchase here will undoubtedly make for a great souvenir, but the real show stopper at Garnet Mercantile is an impressive array of Shoshone-crafted jewelry. Led by two Shoshone sisters whose family has been part of the Great Basin story for decades, head towards the back of Garnet Mercantile for finely crafted jewelry and soft leather goods with incredibly detailed beadwork. As if purchasing some hand crafted local jewelry isn't special as it is, the two sisters are typically at the shop, working on their next piece of merchandise and love chatting with customers. Be sure to pop over and say hello—you'll be glad you did.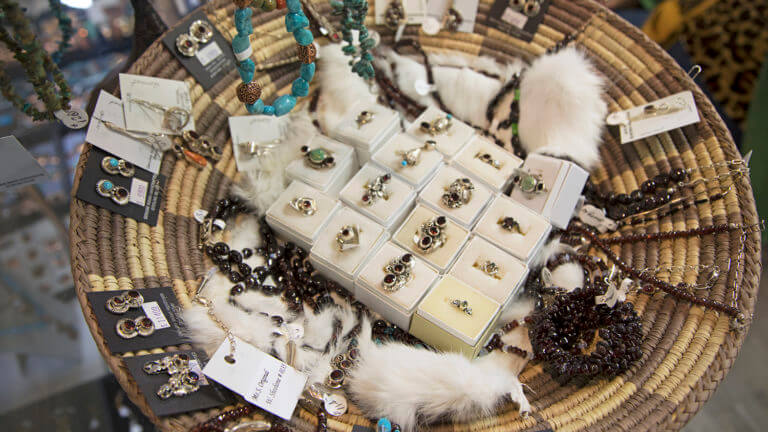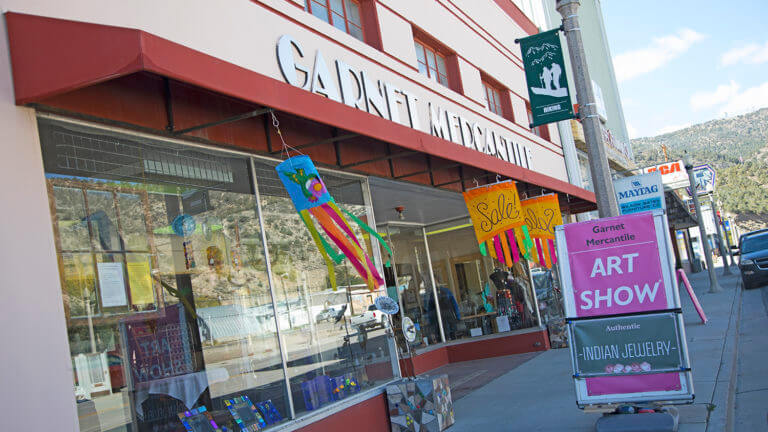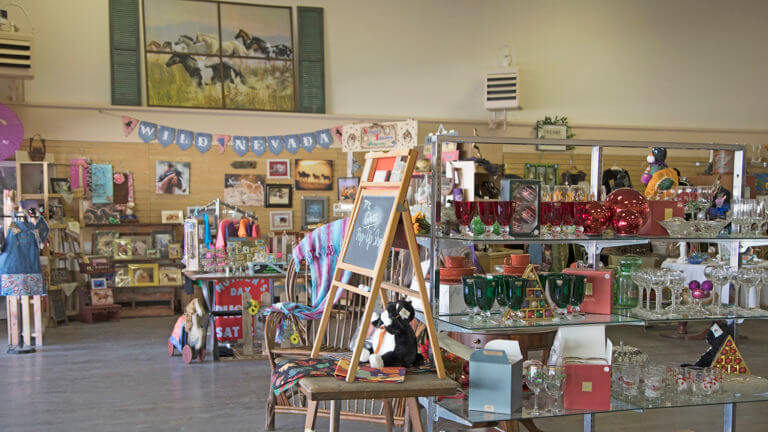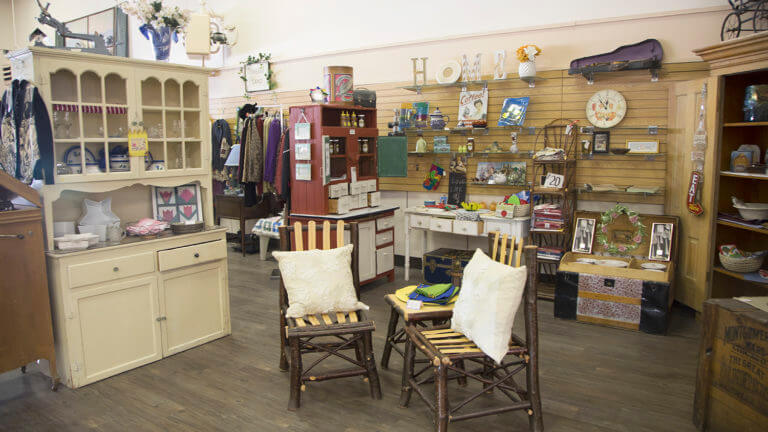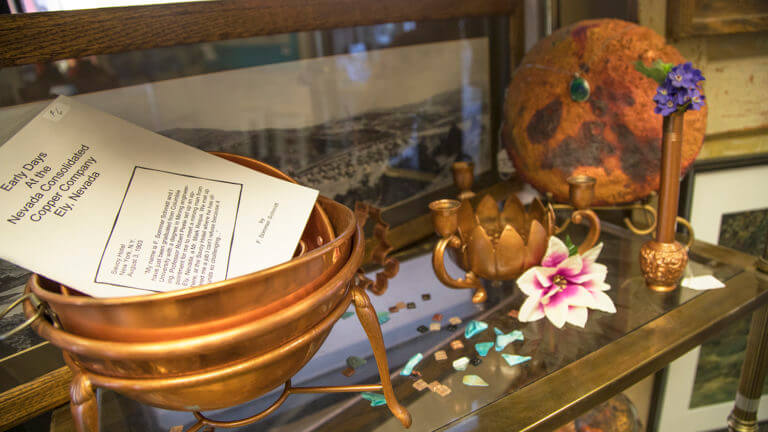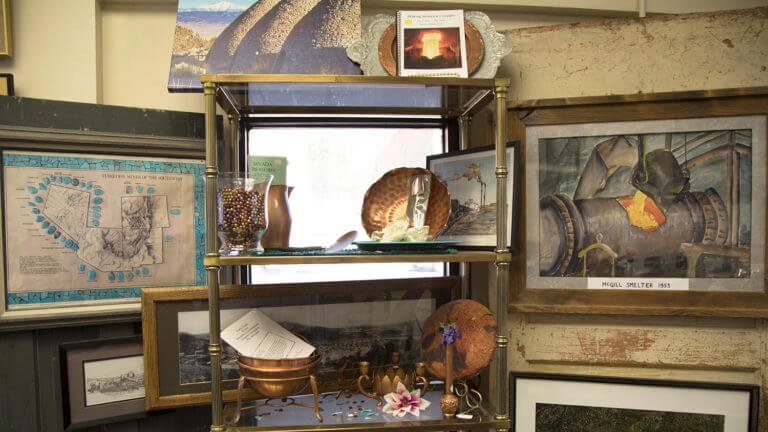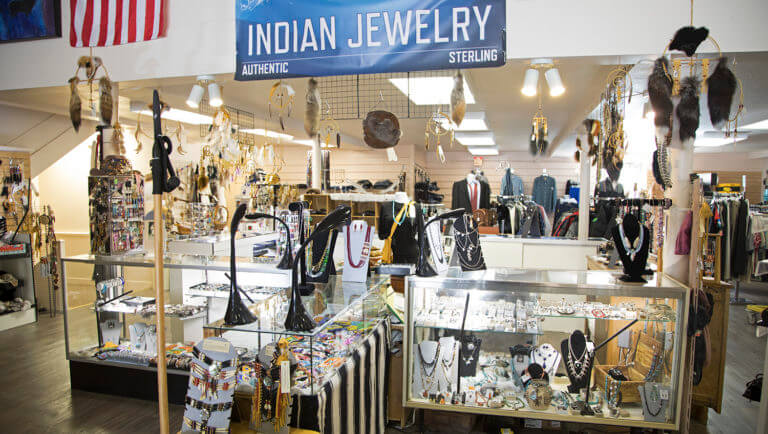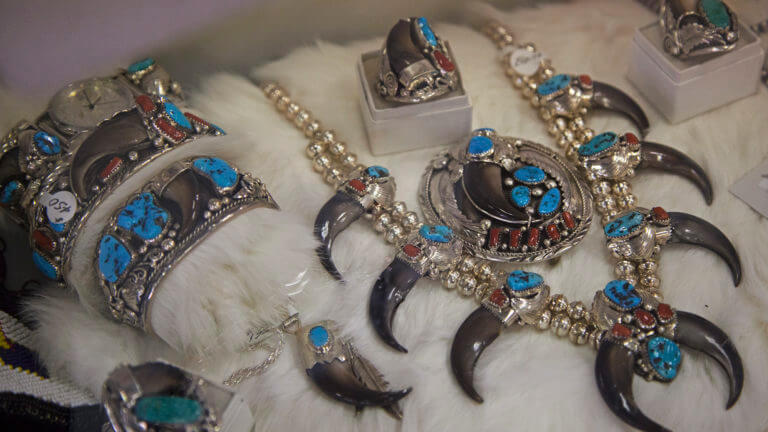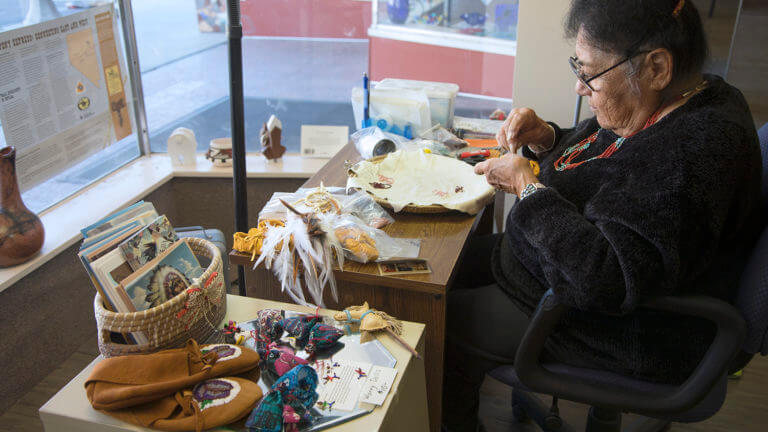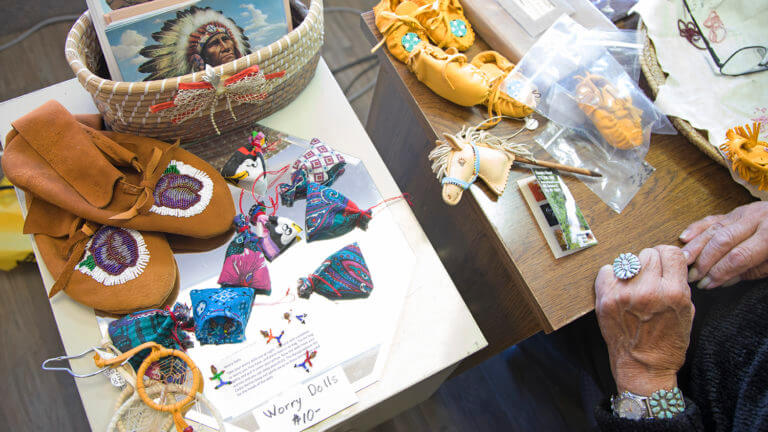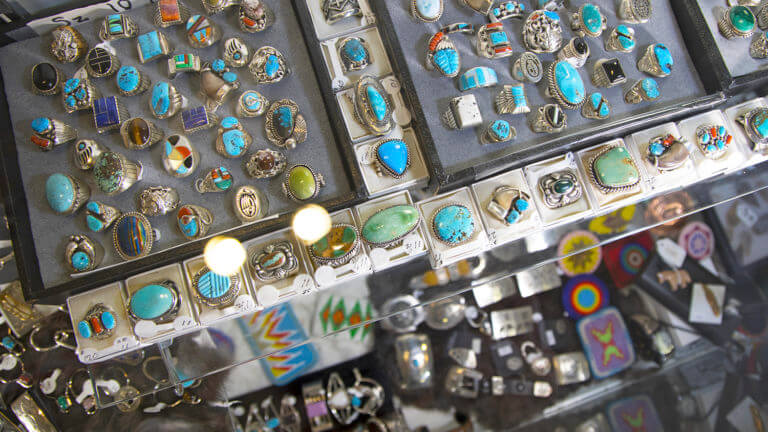 This Location: