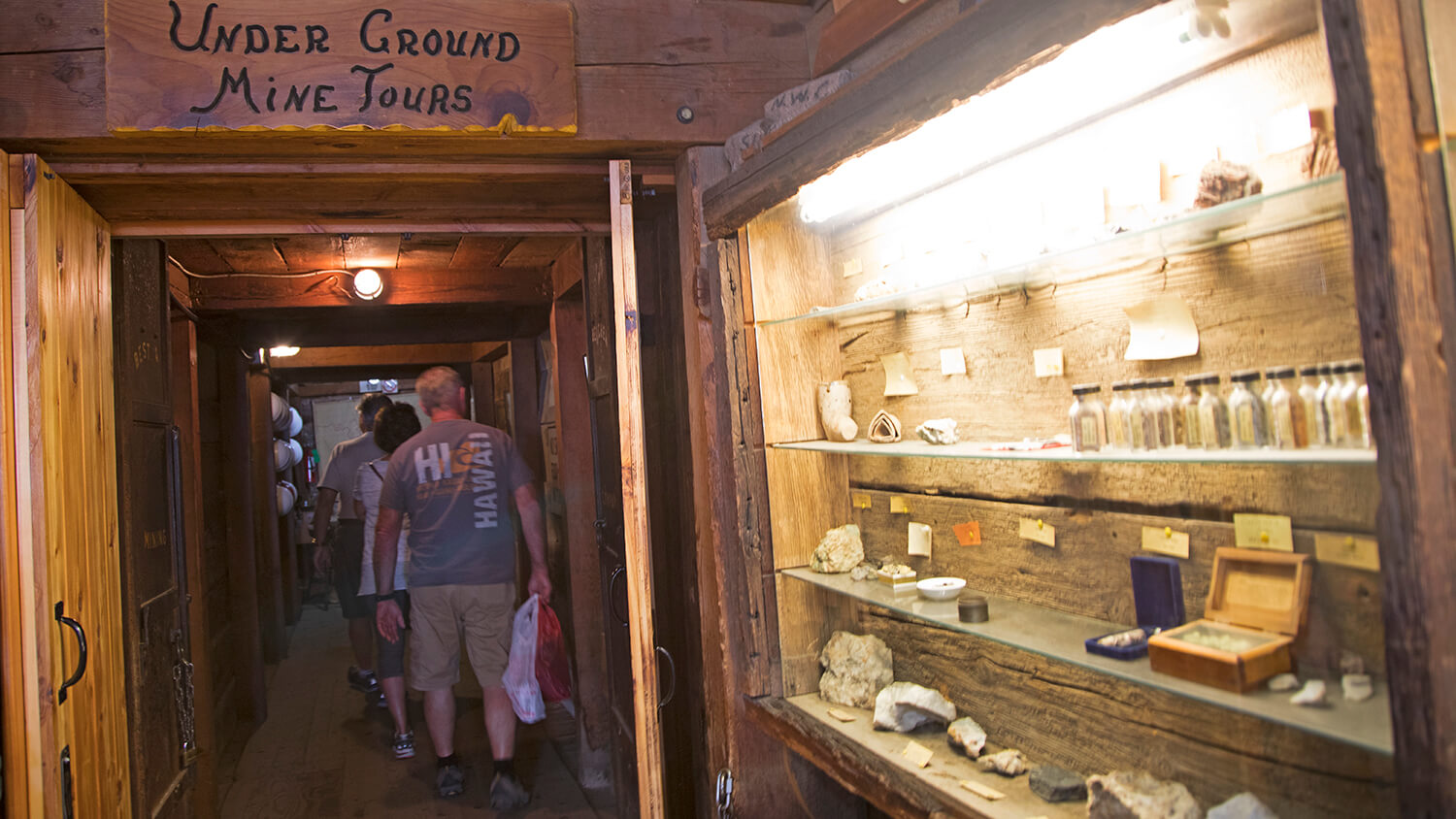 Ponderosa Saloon & Mine Tour
Is there a better way of experiencing what life was like on the Comstock during the 1860s, than by visiting a historic saloon with a mine in the back? Located in the heart of Virginia City's historic downtown, the Ponderosa is one of the long-standing businesses that lines C Street, which is continually rated as one of the Top 10 Historic Main Streets in America. Here, visitors will have a way of experiencing a traditional saloon as you would've found it in the 1860s, with an actual mine addit in the rear of the bar, featuring a real underground mine that was truly active at one point.
The mine, The Best & Belcher, was not profitable in the gold rush of the 1800s, but became of interest nearly 100 years later in an entirely different way. The owners of the Ponderosa Saloon realized that the mine shaft entrance of the Best & Belcher was only a short distance from their saloon, so they dug a tunnel to this forgotten, unprofitable mine, and began offering tours.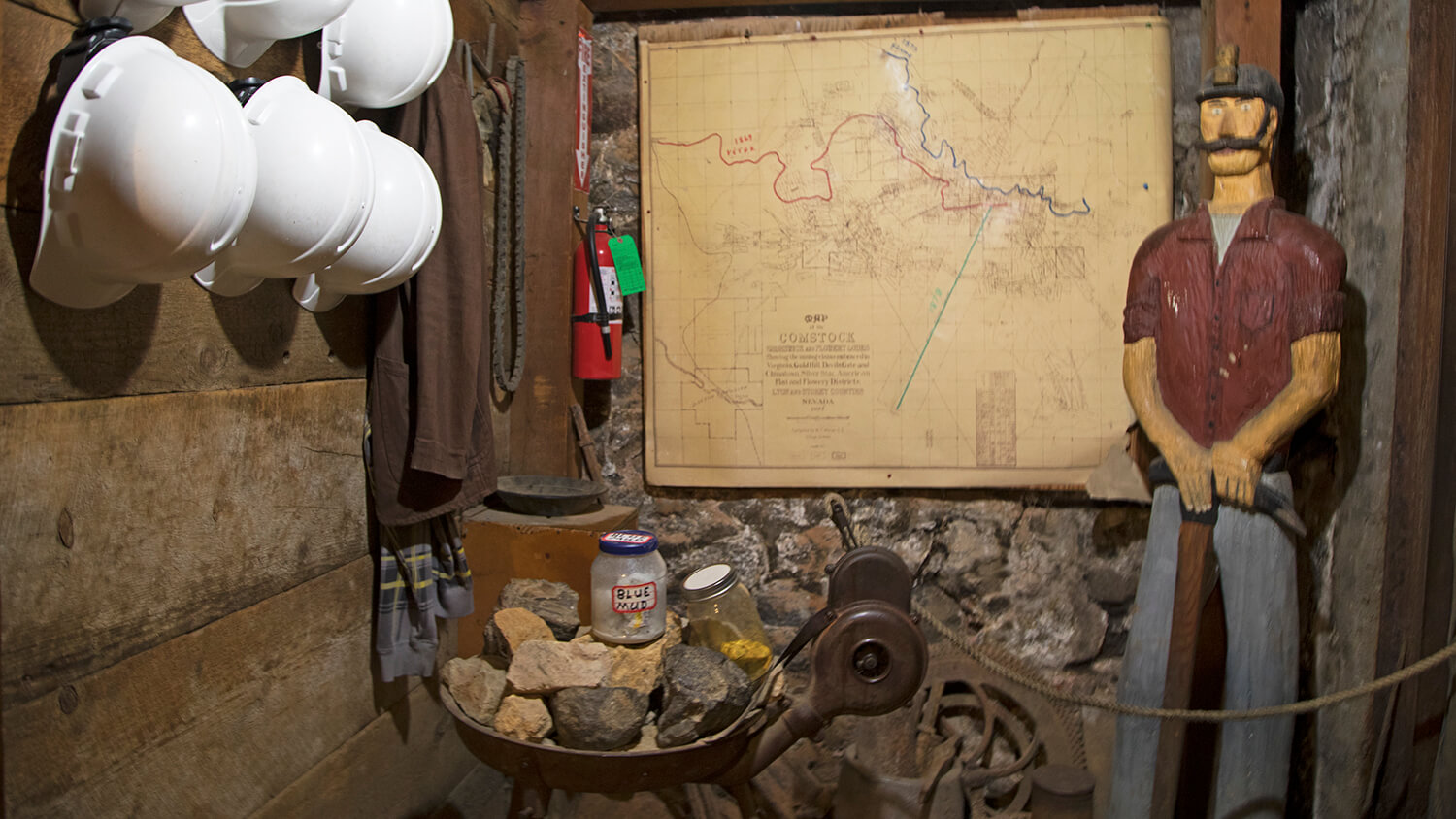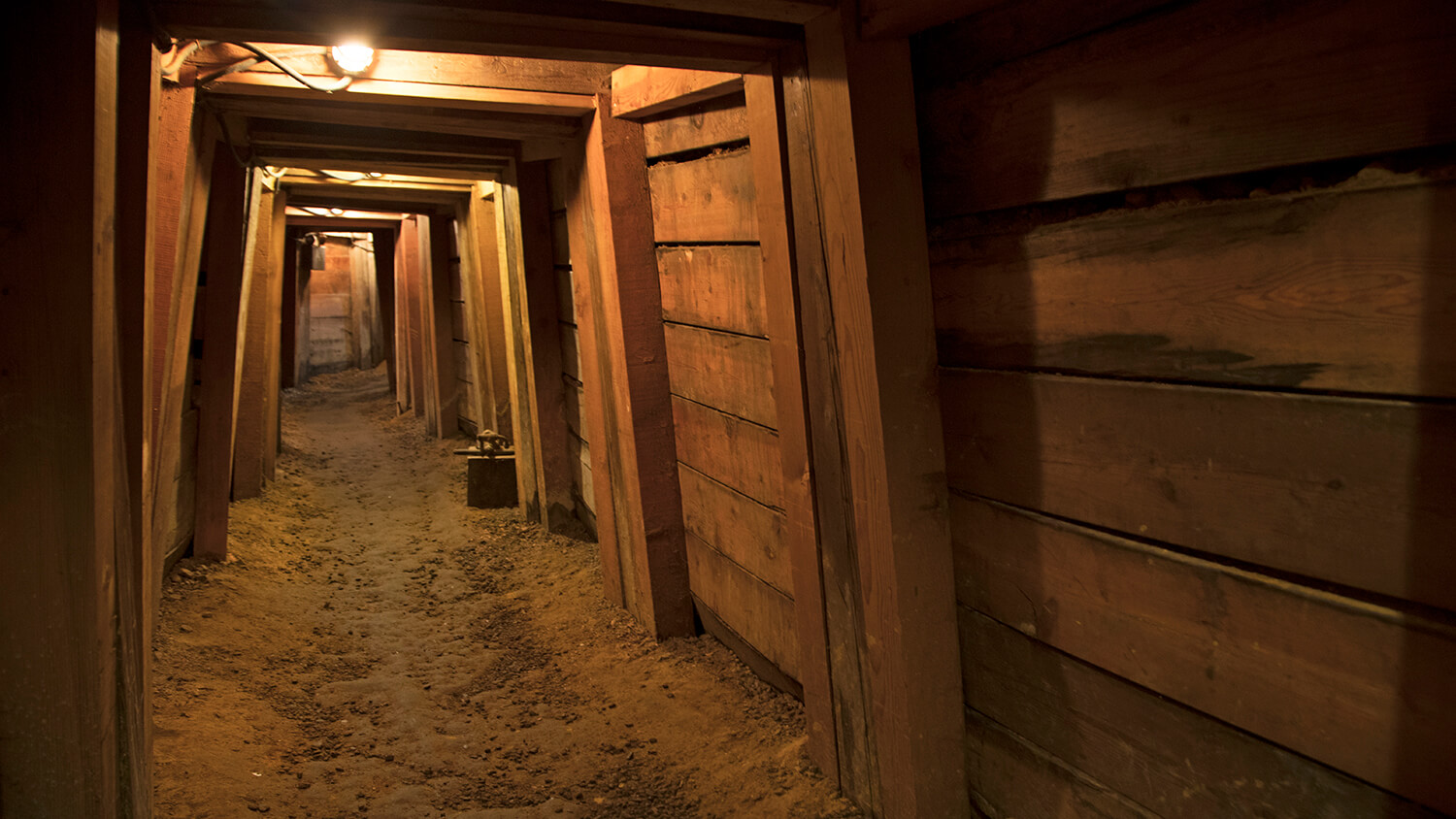 Today, visitors can expect a 25-minute guided tour featuring over 300 pieces of equipment on display. It's the best of both worlds: a real mine, that has been stabilized and retrofitted to feel like a museum.See complete underground mine workings, including tunnels, crosscuts, drifts, stopes, raises, winzes and shafts.Regardless of if you go on the tour (which you SHOULD), be sure to stop in to the Ponderosa for a glimpse at the old walk-in bank vault, renowned hot dog and cold beer, and history lesson from the bartender. You won't be sad you did.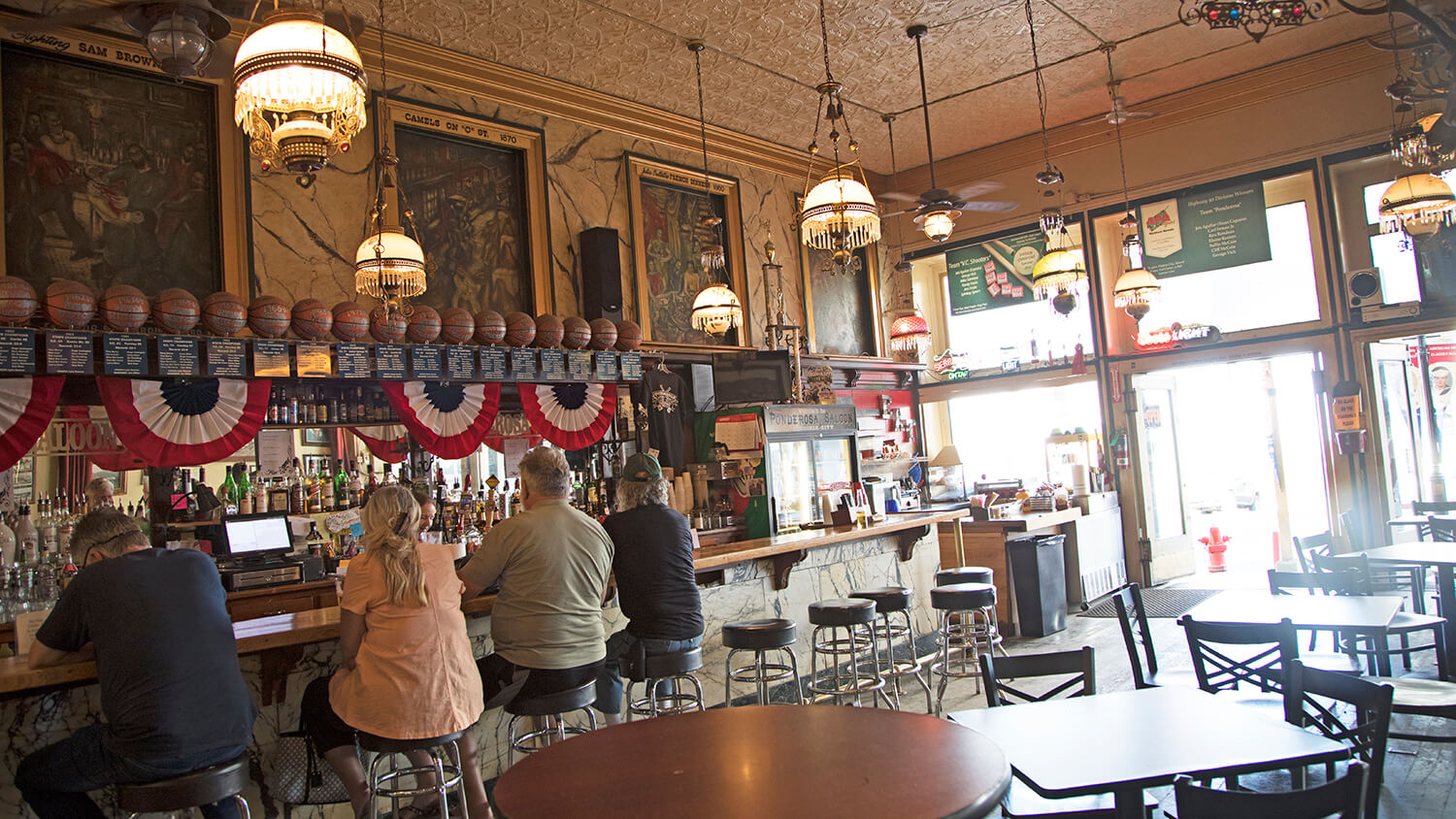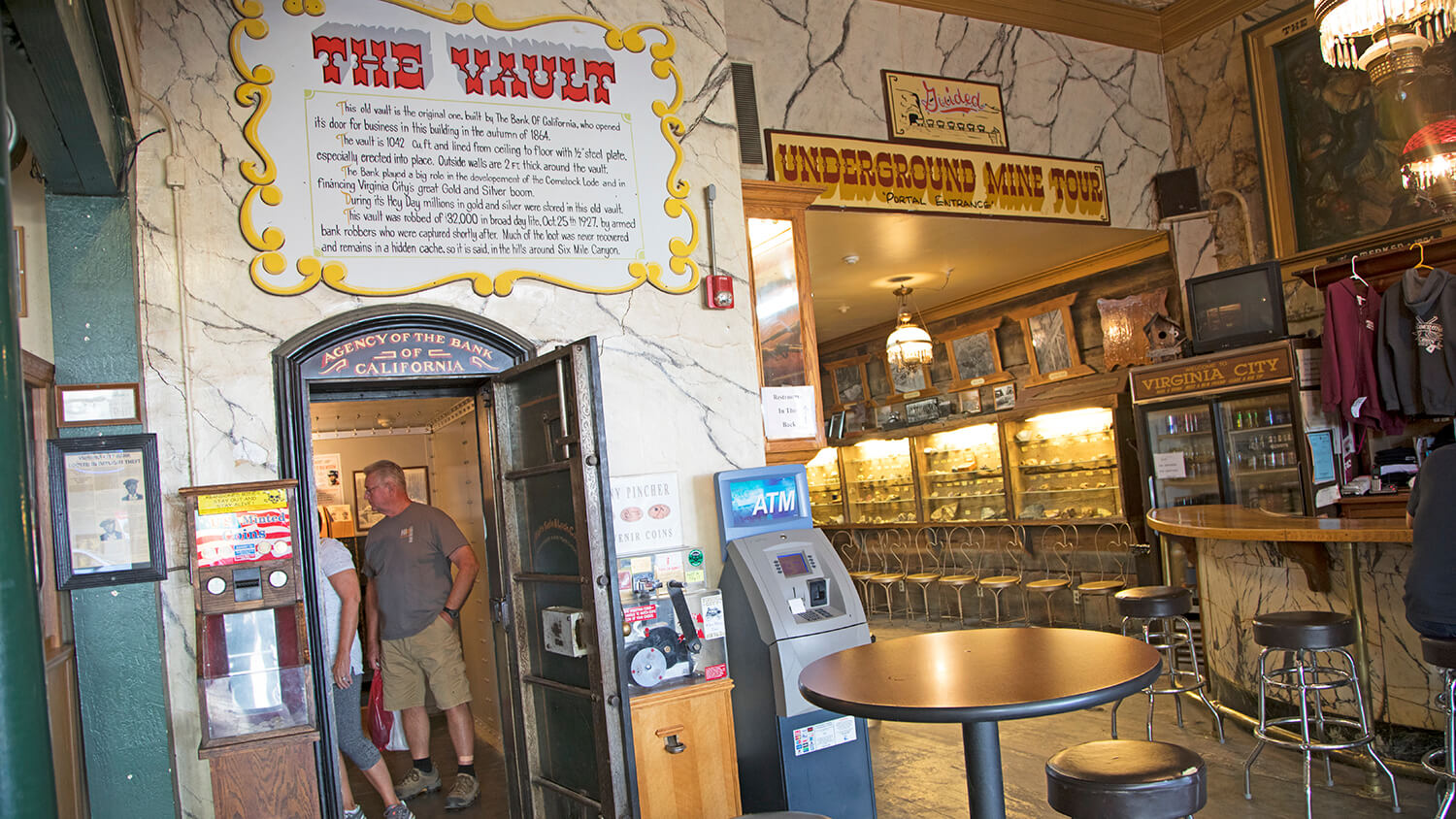 Hours:
The Ponderosa Saloon & Guided Underground Mine Tours are open year round, seven days a week. Guided tours run every day from 12:00 PM to 5:00 PM, and the Saloon is open from 11:00 AM to 12:00 AM.
Admission:
Guided Mine Tours tend to fill up quickly, so be sure to arrive early to reserve your spot. Like touring a cave, these mine systems maintain a consistent temperature year round, making a visit to the Ponderosa Mine the perfect summer reprieve, or cozy winter escape.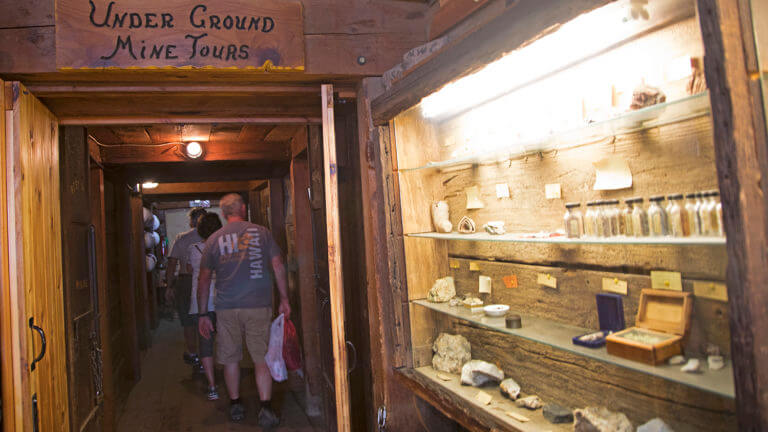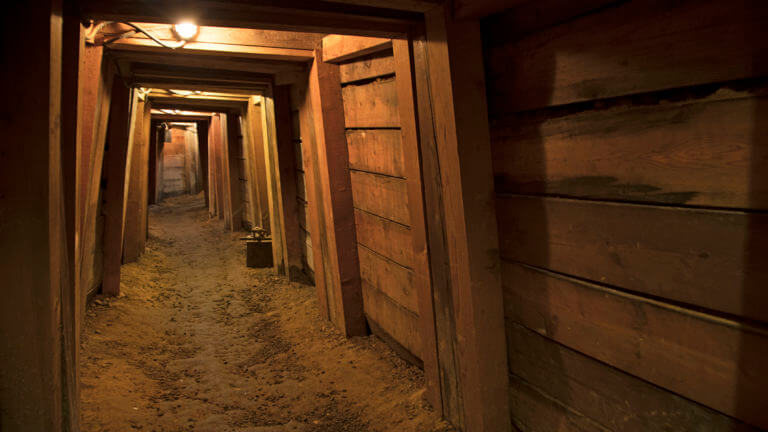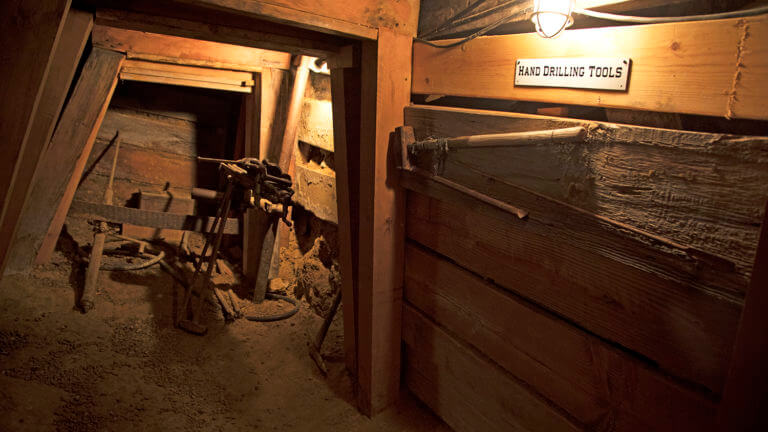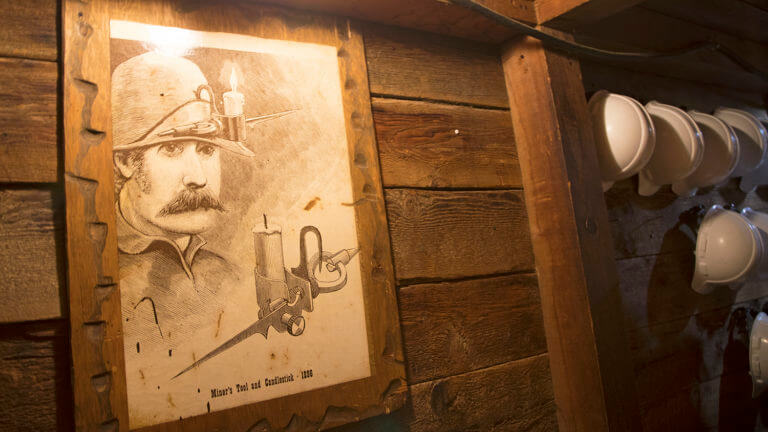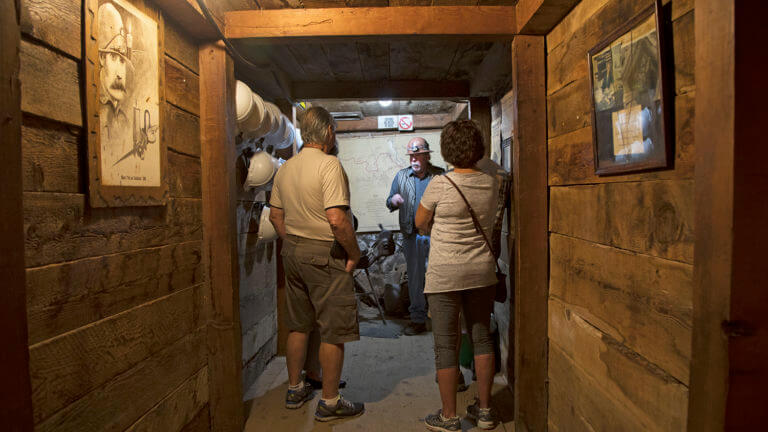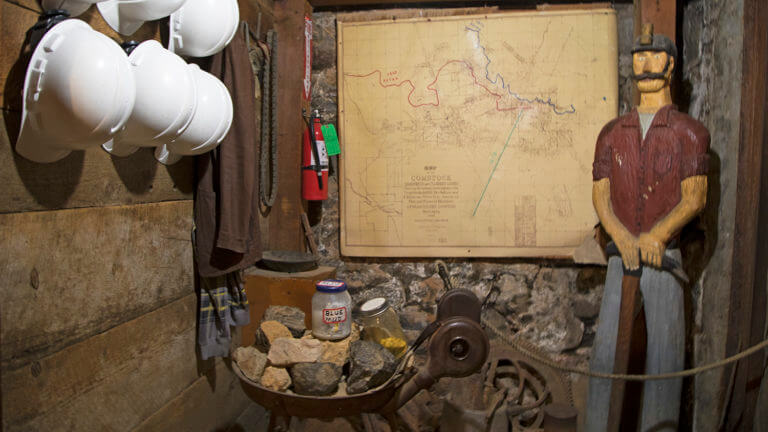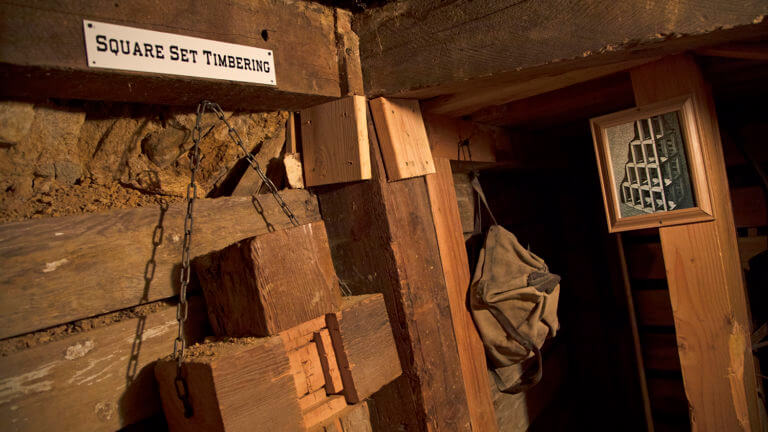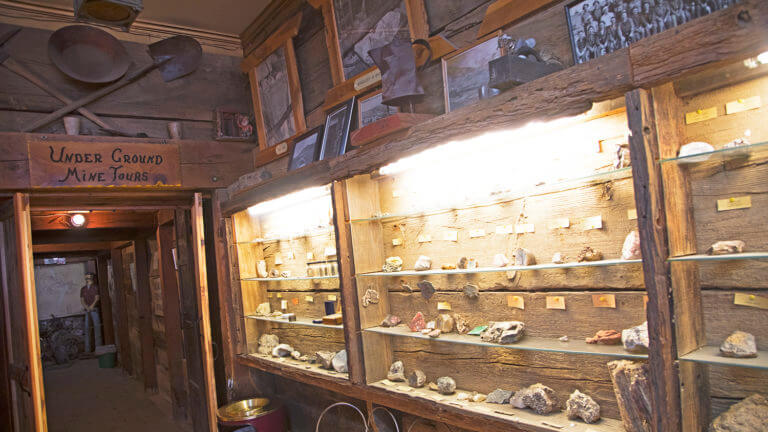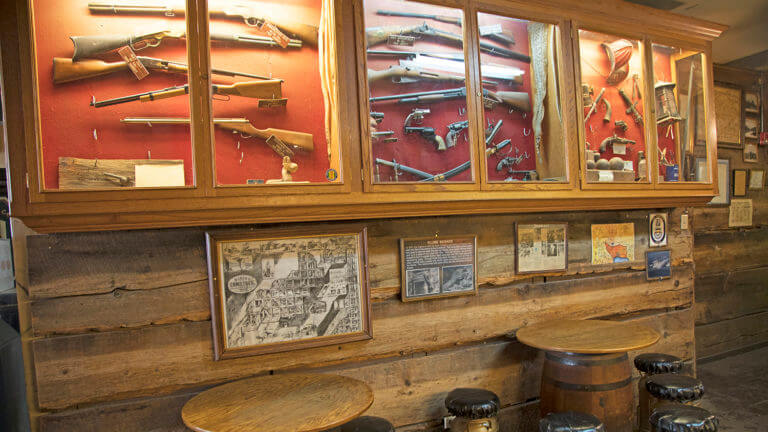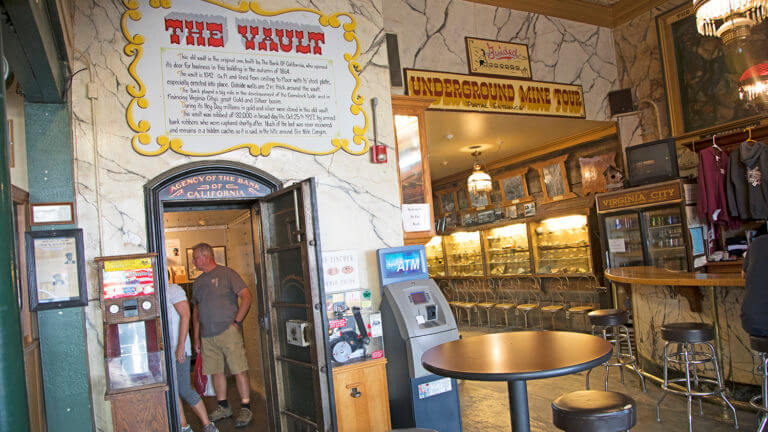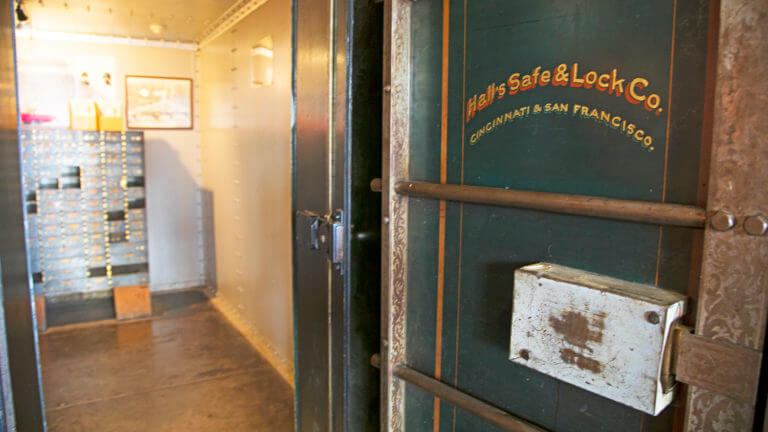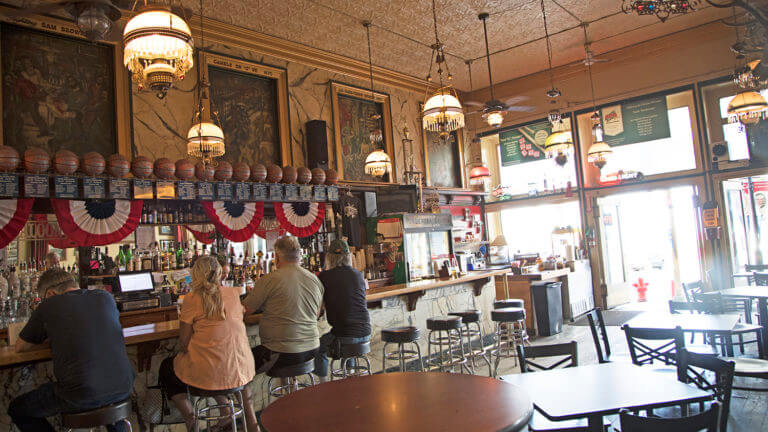 This Location: