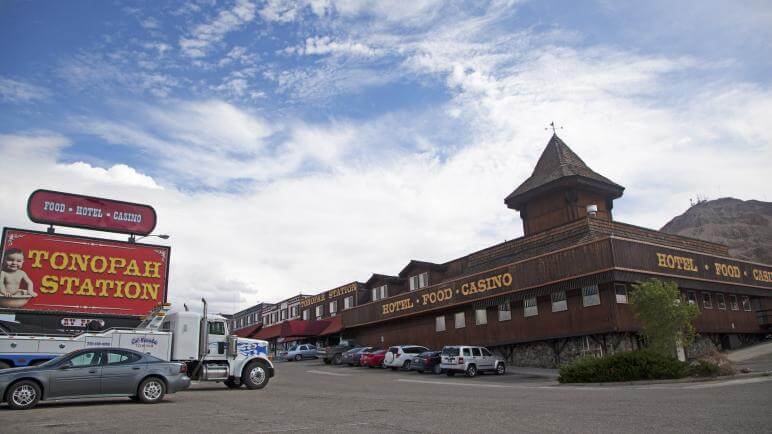 Tonopah Station Hotel and RV Park
The enormous Tonopah Station sits on the main drag through Tonopah, on the southern end of town. Boasting more than 75 spotless room accomodations, guests will have their choice of queen or king beds in smoking and non-smoking rooms. The housekeeping staff will cater to you, ensuring your stay is comfortable and relaxing!
If you are traveling by RV, Tonopah Station has you covered. This area is located in the back of the property, with convenient access to the on-site restaurant and nearby supermarket. With 30 amp electrical hookups, sewer hookups, drinking water and showers, you are sure to have a restorative stay.
In addition to the enjoyable overnight lodging offered at Tonopah Station, a large casino floor awaits you! With slot machines and blackjack tables galore, experience the excitement today!
This Location: