If you're searching for an intimate and detailed way to gain a better understanding of the history and wealth flowing out of Virginia City in the 1860s, the Mackay Mansion Museum is a great place to start. Visitors will be delighted to explore this impressively preserved slice of Nevada history, with a tour that extends through the large reception area known as the Grand Parlor, up the original wooden staircase, through John Mackay's bedroom, into the children's bedrooms, past the original bathroom, near the dining room, and onto the grounds. The Mackay Manor, along with the rest of Virginia City's Historic District, was added to the National Historic Landmark in 1961 and is open for tours and weddings year-round.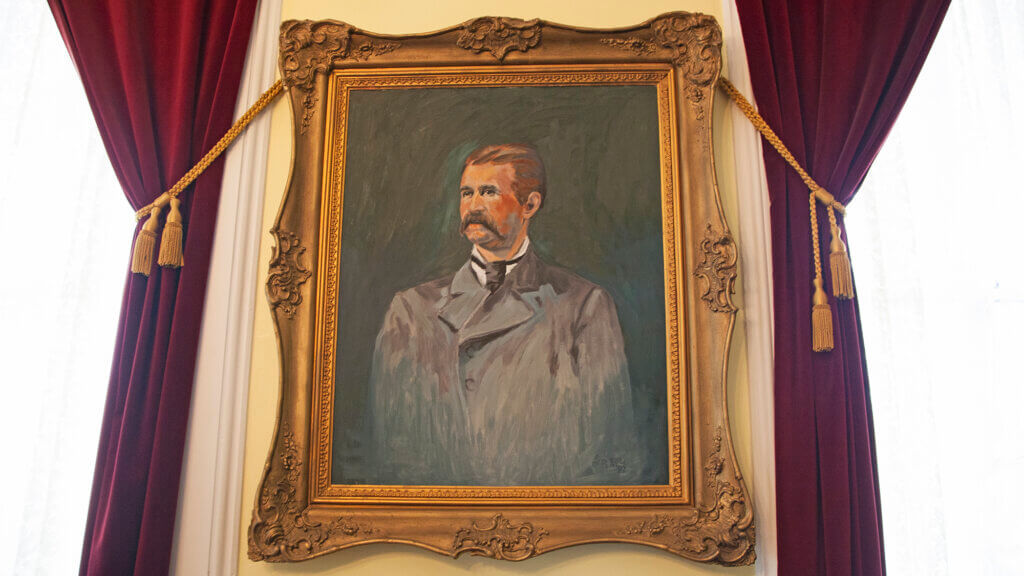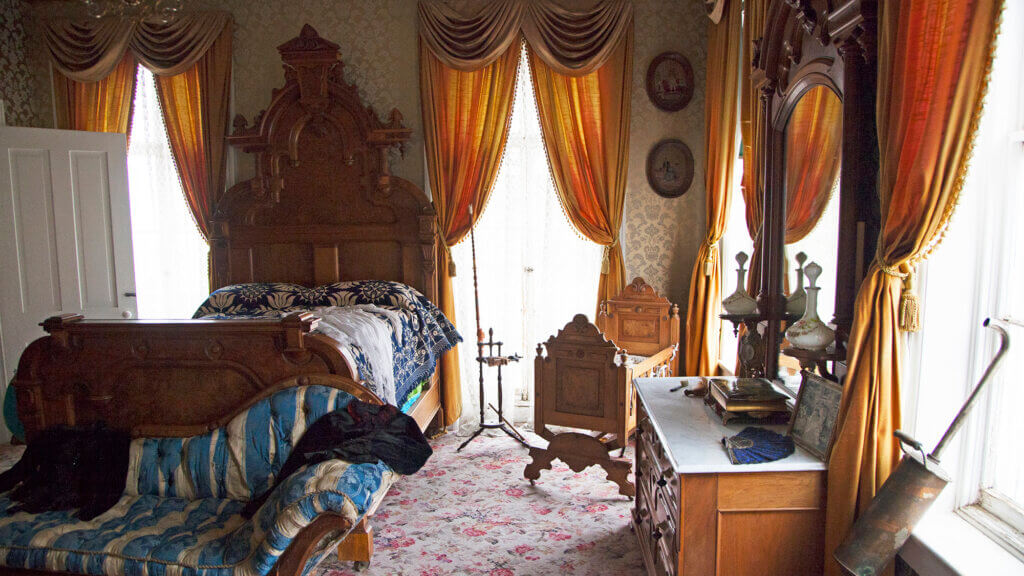 The History of the Mackay Mansion
This stunning structure was built in 1859, the same year they struck silver in what would later become the Comstock Lode, and just five years before Nevada became an actual state. Interestingly enough, William Randolph Hearst's father, George Hearst, built the mansion and later sold it to John Mackay, otherwise known as one of the four Silver Kings and the richest man to come out of the Comstock with over $1M in assets—in those days. One of the other Silver Kings, James Fair, also had a bedroom in the home for a brief time, along with Mackay's wife and children.
Mackay Manor is considered to be lavish by today's standards, but especially during the 1850s when most people were living out of miner cabins or even tents. But, you must remember the wealth from the Comstock Lode enabled most of the entire western United States to come to fruition, and this was the wealthiest guy in town's home. The mansion included many luxuries that most only dreamt of, including a safe the size of most master-bedroom closets, custom built furniture from around the world, and even Virginia City's first plumbed-in toilet.
While you're on the tour, keep an eye out for original furniture throughout the mansion. Some of the mansion's most impressive artifacts include the Grand Parlor's maroon upholstered seat, circa 1868, a gold plated chandelier, and a staircase made from a single piece of timber that stretches from the first floor to the third. Be sure to keep an eye out for dolls dating back to the 1850s, and even a rocking horse from the Civil War era.
Paranormal Investigation at Mackay Manor
Otherworldly experts suspect that the Mackay Mansion is a ghoulish melting pot of sorts, "infested" with a multitude of Virginia City's lost souls. Believed to be very much haunted, the Mackay Mansion has drawn a slew of paranormal experts and a handful of reality television shows, like Ghost Adventures, to investigate the property.
Comstock titan John Mackay lived in the home and of course, needed a gargantuan safe to hold his most prized possessions. In fact, from 1860 to 1950, bars of gold bullion were sold directly from this exact vault. It wasn't long before two bandits got word of this and decided to rob it, but failed miserably when confronted by armed guards who shot them point blank in the chest. Their ghosts are said to haunt the lower floor just outside the safe, as is a woman dressed in Victorian clothing who has been seen sitting in the living room. Her apparition appears on the third floor as well, and paranormal experts consider it to be the former lady of the house, Mrs. Mackay.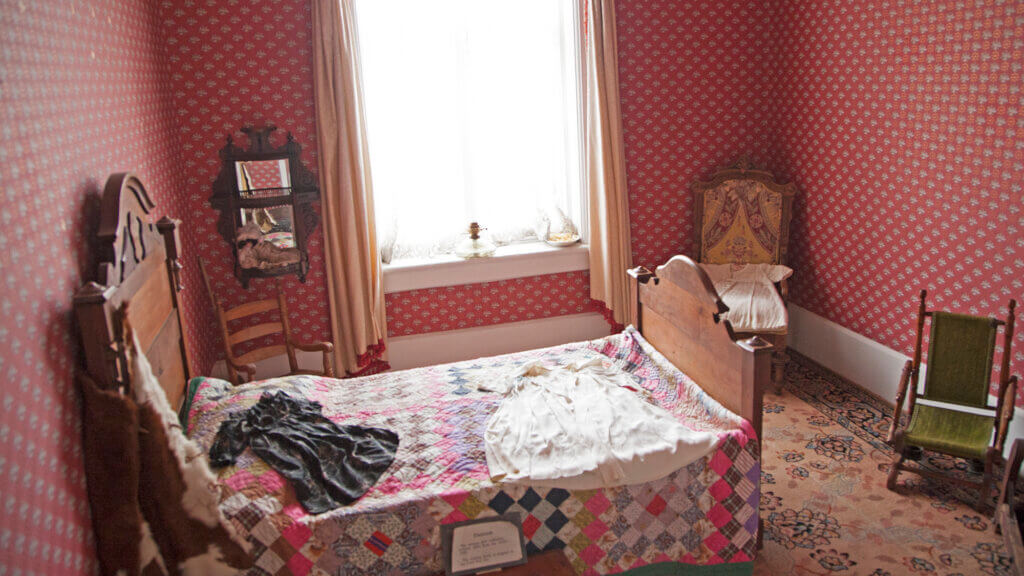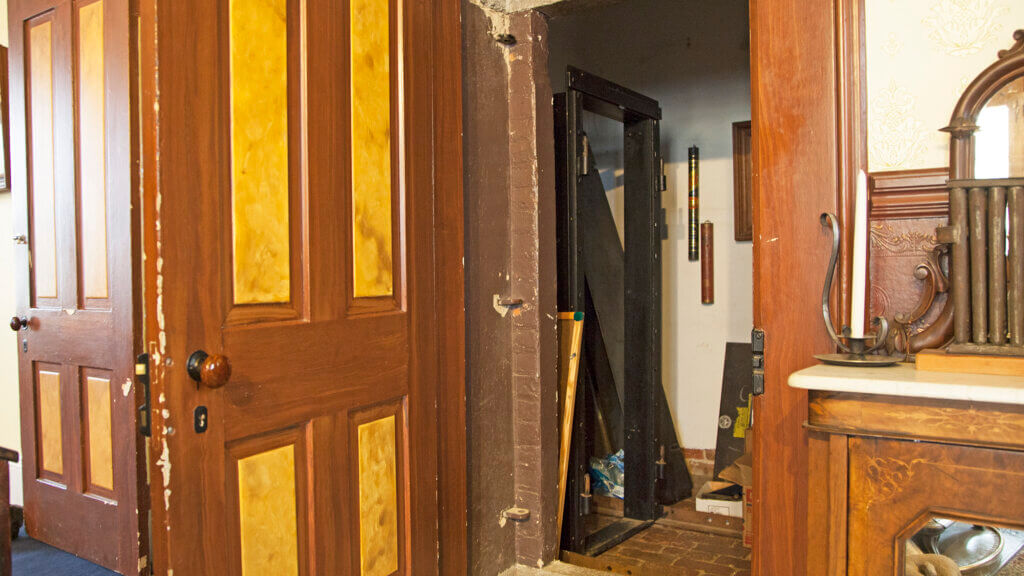 Also on the third floor, many tour participants have claimed to see figures of the two little girls Mackay Mansion staff refers to as Emma and Lily. Their role in the mansion is unclear—they were not Mackay's children—but many who participate in the tour have felt a slight tug on their clothing, which is what ghost-hunters say is Emma and Lily asking to play. Mackay Mansion staff alleges that one of the beds in the upstairs room is constantly disheveled and what they chock up to be one of the girls climbing into bed each night.
Travel Nevada Pro Tip
Johnny Depp stayed at the Mackay Mansion in Virginia City while filming
Dead Man
in 1995. According to him, he awoke to a ghostly spirit of a little girl sitting at the foot of his bed.
A servant ghost has been seen pacing up and down the stairs, hurrying to finish chores, and a former Army Colonel who once lived in the house has been spotted in the kitchen. Also, "Shadow Man" has been seen throughout the home, which many believe to be John Mackay himself.
Hours:
Admission for the Mackay Mansion Museum is $8 per person for ages 13 and up and $5 for children ages 5-12. Admission for children under the age of 5 is free. Make note that the Mackay Mansion only accepts cash, but the Virginia City Visitor Center also sells tickets and can help you reserve your tour. Purchase a Comstock Adventure Pass that covers a variety of attractions in Virginia City, or opt for an individual ticket to the Mackay Mansion.
Admission:
The Mackay Mansion is open year round, seven days a week from 10:00 AM to 6:00 PM Friday-Saturday and 10:00 AM to 5:00 PM Sunday-Thursday. Appointments are available during Spring and Summer seasons for an additional fee. For more information on reserving your tour get in touch with Mackay Mansion directly at (775) 847-0156.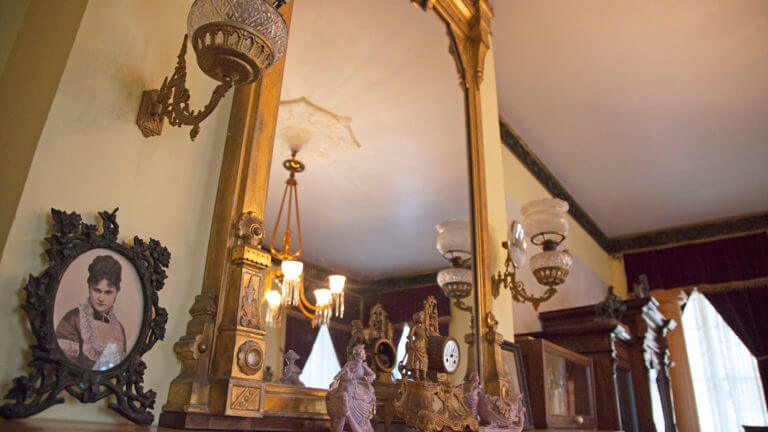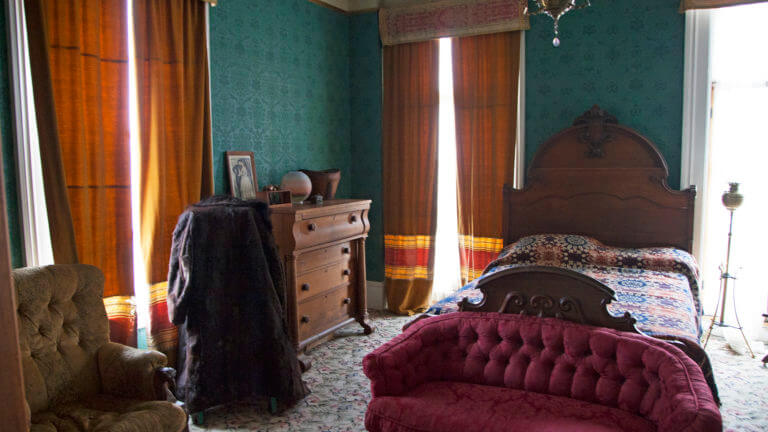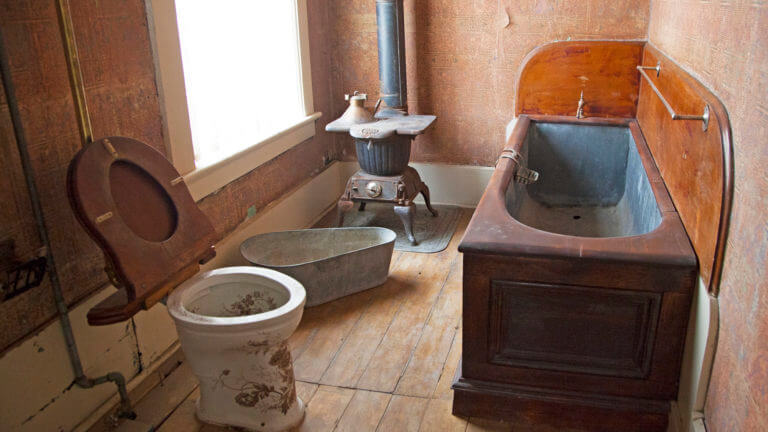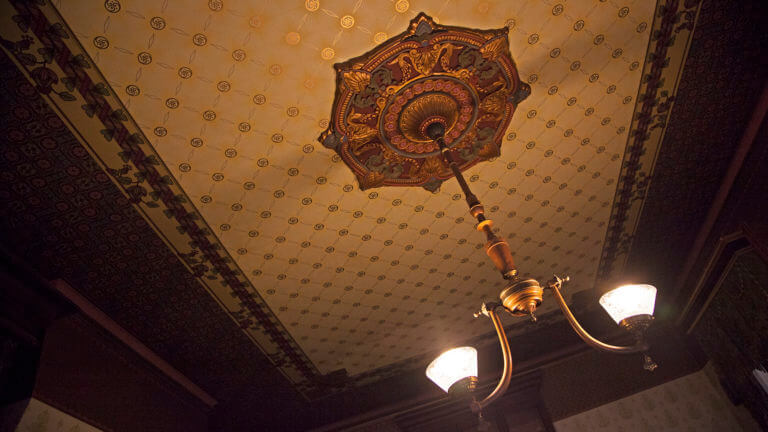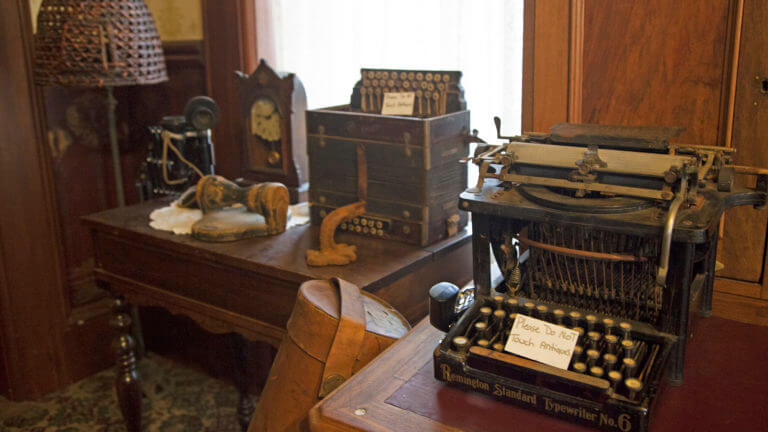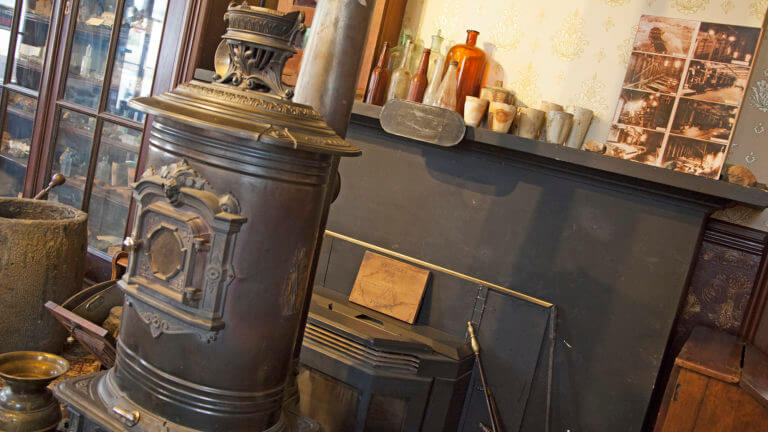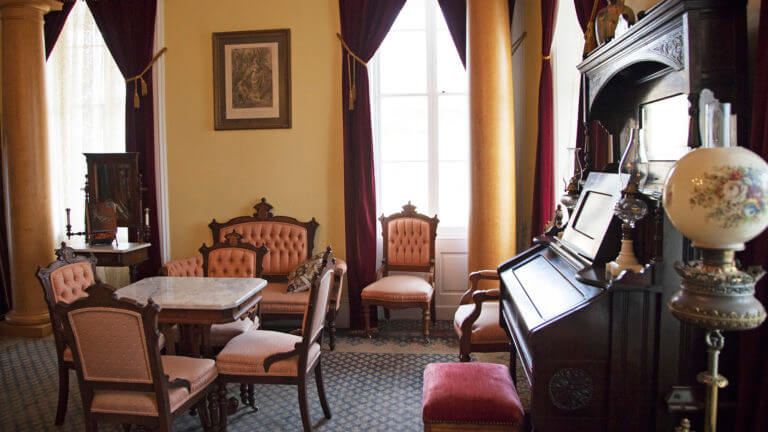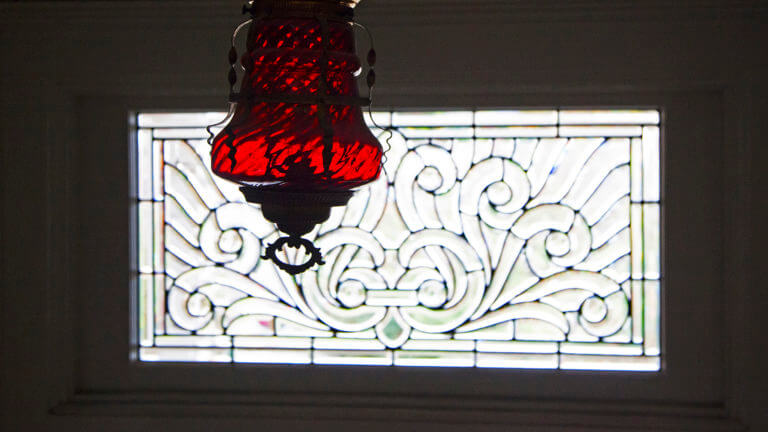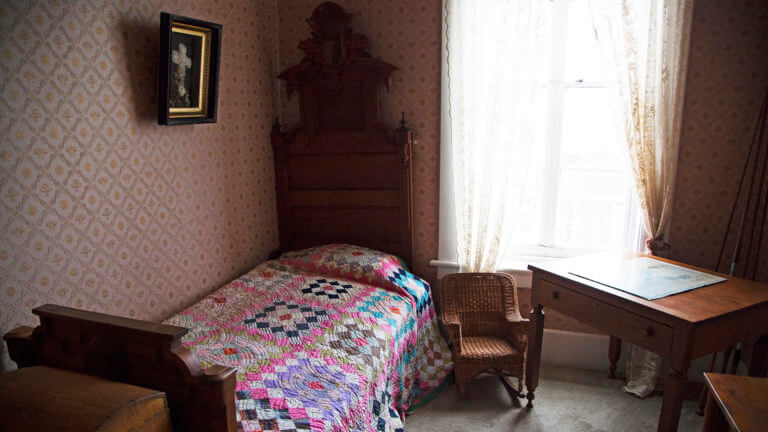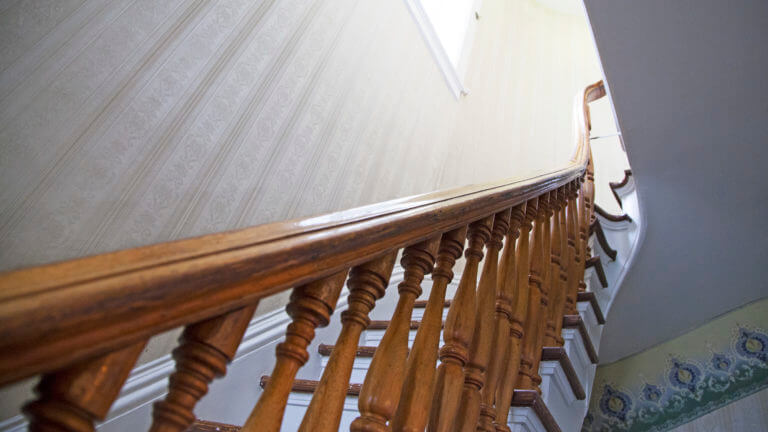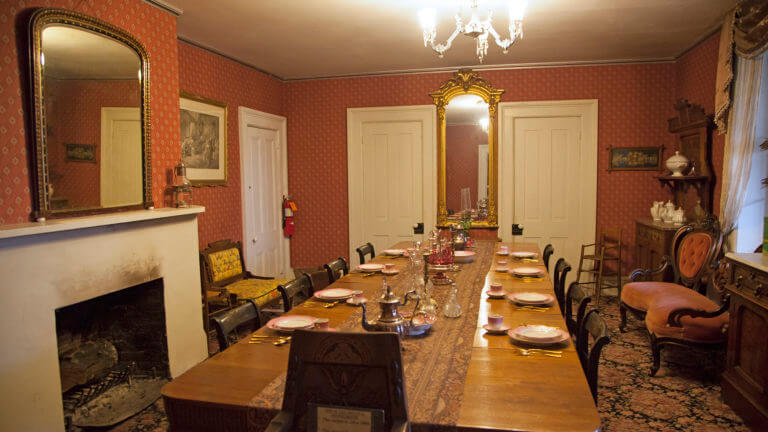 This Location: