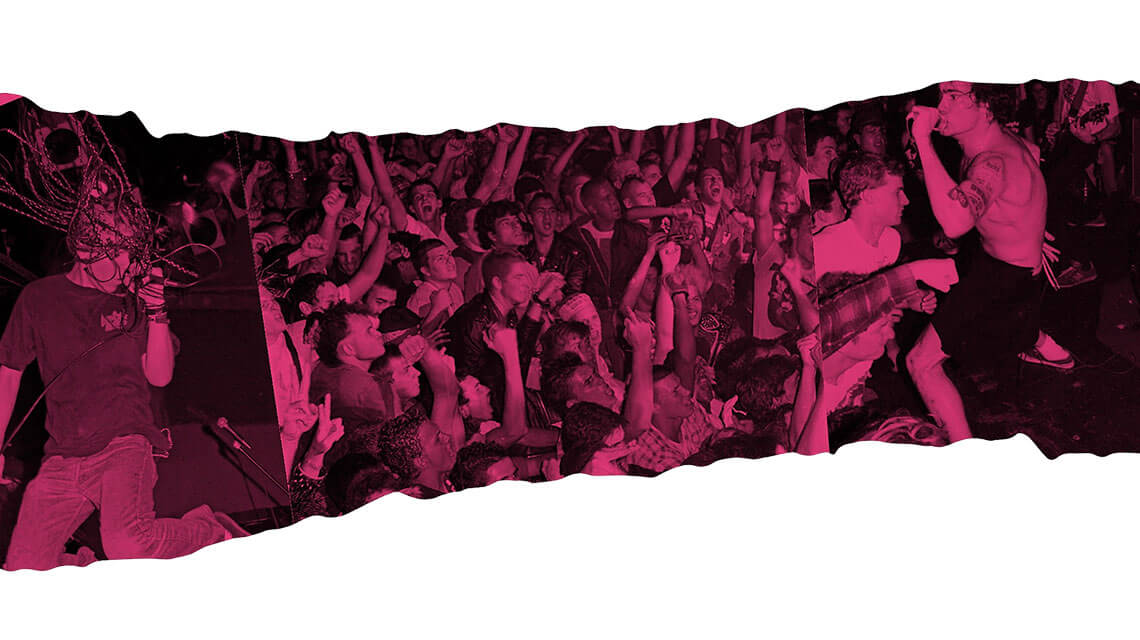 It's been 45+ years since punk rock pogo'd its way into music, fashion, film, and pop culture. Now, The Punk Rock Museum proudly shoves that history, culture, and absurdity in your face.
The Punk Rock Museum houses the world's most expansive, inclusive, and intimate display of artifacts, fliers, photos, clothing, instruments, handwritten lyrics, artwork, and just about everything else donated by the people and bands who were there. Guide yourself through everything there is to see, or opt for a guided tour, hosted by true punk rock legends from bands like the Ramones, NOFX, Voodoo Glow Skulls, The Vandals, and countless others.
Plus, there's a guitar room where you can play the actual guitars and basses through actual amps used by Rise Against, Pennywise, Sick Of It All, Strung Out, and many more. And if something gets broken? The Punk Rock Museum's answer is, "We fix it – just like we did on tour."
The Punk Rock Museum is more than a museum, too. Grab a specialty cocktail from the Triple Down, get tattooed at "The Shop" by rotating guest artists, or even say "I do" inside The Chapel.
Hours:
The Punk Rock Museum is open seven days a week from 12:00 PM to 10:00 PM.
Admission:
General admission (GA) tickets for The Punk Rock Museum start at $39, with various prices for guided tours. Nevada residents can get $20 GA tickets, and military members get $35 GA tickets. GA tickets for children ages 4-12 are $19.50.
This Location: