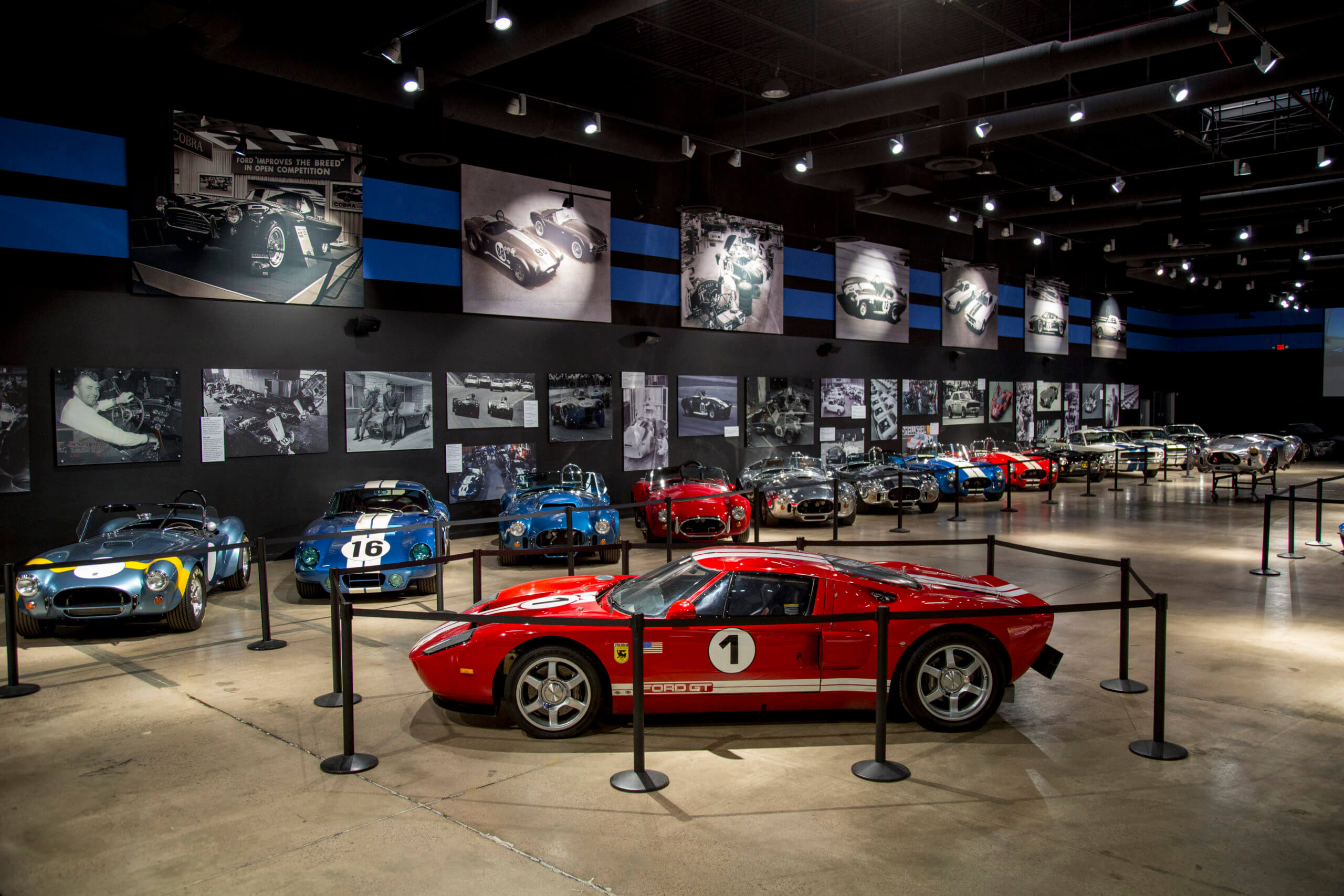 Nevada's only automobile manufacturer, Shelby American, Inc., has traveled a long way from the early 1960s. That is when Carroll Shelby rented space in a California garage and forged a relationship with Ford Motor Company to create the legendary Cobra sports car. Today, the company still builds Cobra sports cars along with a full product portfolio of muscle cars and performance trucks, but it has also solidified its position as a major tourist destination in one of America's premier vacation cities — Las Vegas.
None of that should be surprising; the company's ambition was bold from the start.Carroll Shelby founded Shelby American™, a division of Carroll Shelby International, Inc. (CSBI.PK), in 1962 to build high performance cars and parts after he was forced to retire from racing due to a heart ailment. The iconic Cobra came first, followed by the track-oriented Shelby GT350 Mustang in 1965. From there, Shelby American has become one of the most revered performance car companies in the world. A piece of the Cobra's "DNA" is a part of every subsequent Shelby vehicle.
Two decades into the 21st Century, Shelby American is still building powerful cars and offering a line of high performance parts from its manufacturing facility in Las Vegas. The cars include the Shelby 289 street, FIA and 427 S/C Cobras, the Daytona Coupe, and the Shelby Super Snake, Shelby GTE, Shelby Terlingua, and Shelby 1000, all based on the Ford Mustang. For those looking to mix high performance with hauling ability, the company makes the Shelby F150, Shelby F150 Super Snake, and Shelby Baja Raptor pickups. The Shelby Performance Parts division offers official merchandise and equipment for 2005-and-newer Shelby cars and Ford Mustangs.
But even for those not in the immediate market for a new Shelby vehicle, the company's world headquarters just off the strip in Las Vegas is a must-see for the whole family. The Shelby Heritage Center houses a world-class collection of historic Shelby vehicles and memorabilia, and offers free guided tours six days a week (reservations not required). The Carroll Shelby Store offers an extensive lineup of authorized Shelby gifts, clothing, art, posters, garage decorations, and more. Visitors can watch Shelby vehicles being built on the shop floor, thanks to the manufacturing facility, Heritage Center, and Carroll Shelby Store being located under one roof. Those who want to experience the adrenaline rush of a Shelby vehicle firsthand can seek out Las Vegas' exotic car rental businesses, where one can rent a Shelby Mustang for a muscle car driving tour, or hot laps on a race track.
For more information on Shelby American vehicles, exclusive merchandise, performance parts, charitable works, or the Shelby lifestyle, please visit: shelbyamerican.com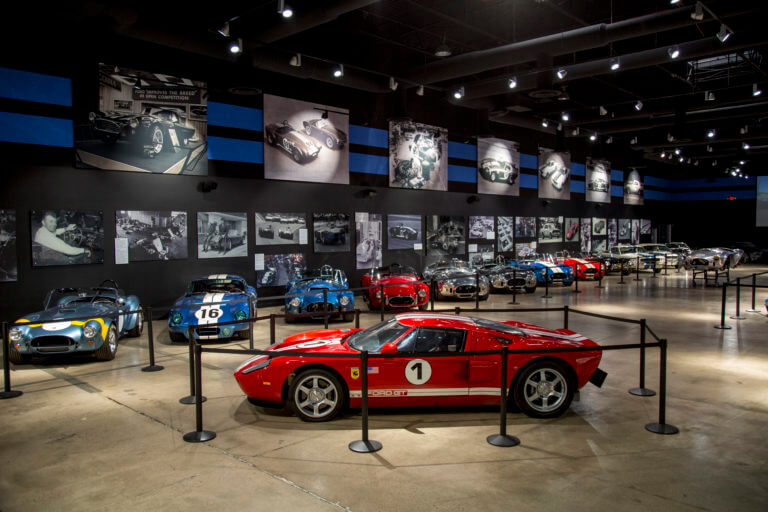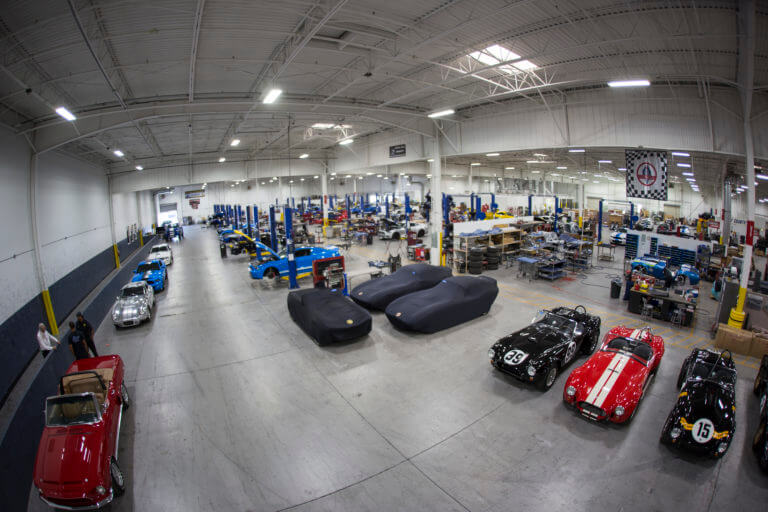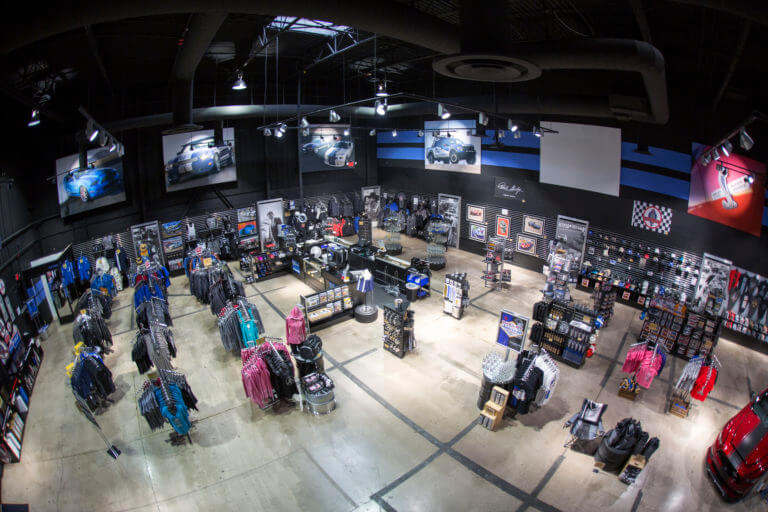 This Location: