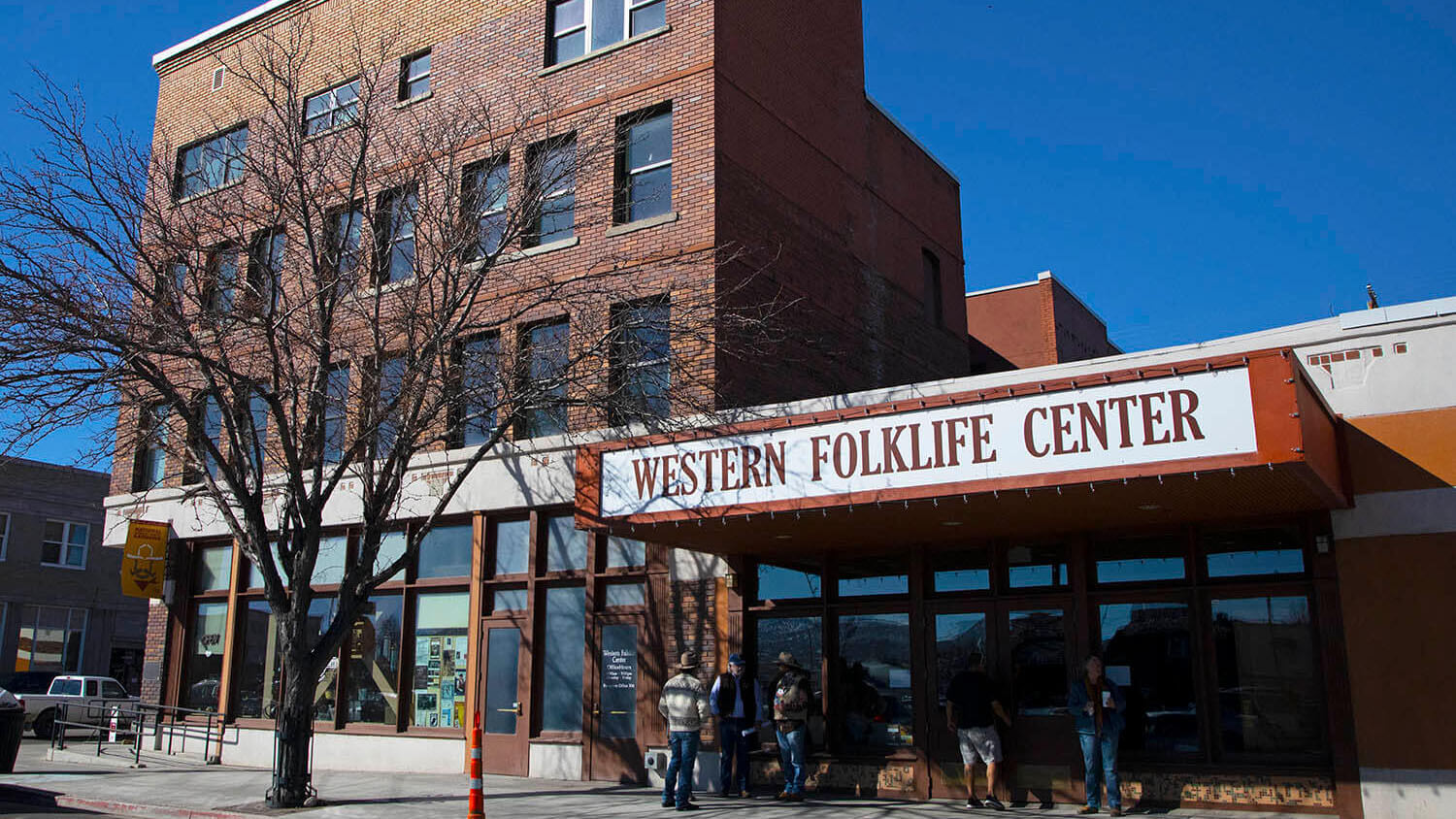 The Western Folklife Center in Elko, Nevada, is best known as the headquarters for the annual National Cowboy Poetry Gathering, held each January, but also shines year-round as an exemplary display of contemporary cowboy craftsmanship, ranch life, and American Indian art—all three of which tell the story of northeastern Nevada's rich Western cultural heritage. Comprised of a 300-seat theater, 20-seat black box theater, rotating art gallery, treasure-packed gift shop, and even a historic saloon, the Western Folklife Center was founded in 1980 and succeeds, thanks to a dedicated staff, board, lifelong members, donors, and dozens of volunteers who steer this unique and important nonprofit organization.
The National Cowboy Poetry Gathering
Each January, cowboy poets, musicians, storytellers, and fans don their hats and "wild rags" and hightail it to Elko, Nevada's National Cowboy Poetry Gathering for a week's worth of performances, dancing, workshops (like rawhide braiding and hat making), exhibits, conversations, food, and fellowship, all celebrating authentic Western arts and addressing the West's ever-changing landscape, culture, and traditions. The National Cowboy Poetry Gathering is based at the Western Folklife Center, with special programming and additional performances held at various locations all around Elko, Nevada.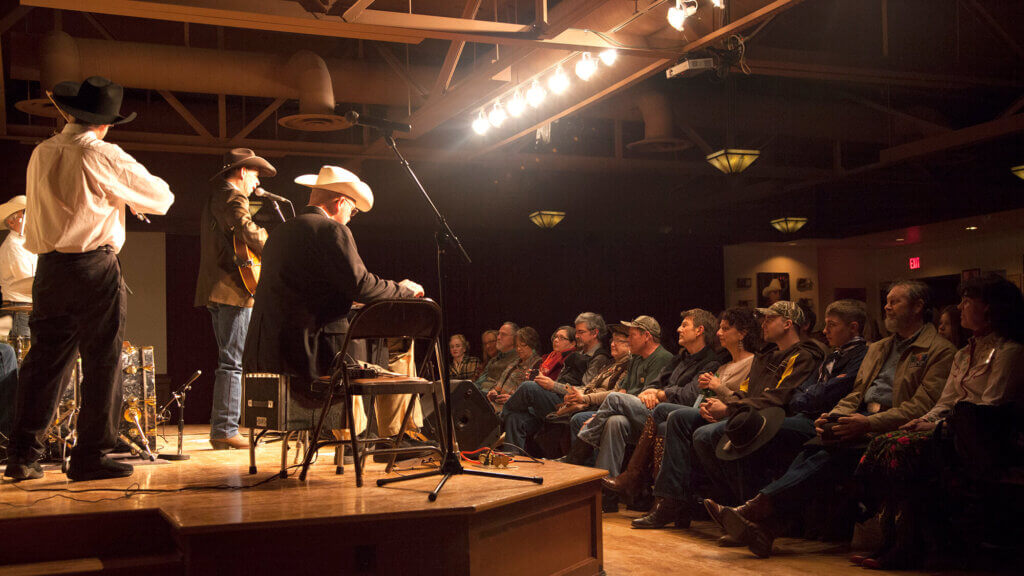 The weeklong event showcases poetry and music by the nation's most talented Western performers and guest artists from around the world. Past gatherings have included performances by legendary cowboy poets like Waddie Mitchell, Muzzie Braun, Elizabeth Ebert, Montana poet laureate Henry Real Bird—as well as musicians like Ramblin' Jack Elliott, Mike Beck, Sourdough Slim—and hundreds more.
The Western Folklife Center Wiegand Gallery and Gift Shop
Located in the historic Pioneer Hotel, the Wiegand Gallery features interactive exhibitions including permanent and internationally traveling exhibitions by some of the American West's best-known artists and craftsmen. With a contemporary gear collection of hand-tooled leather saddles and a carefully curated selection of paintings, etchings, and multi-medium art, the Wiegand Gallery provides a unique opportunity to connect with Western culture.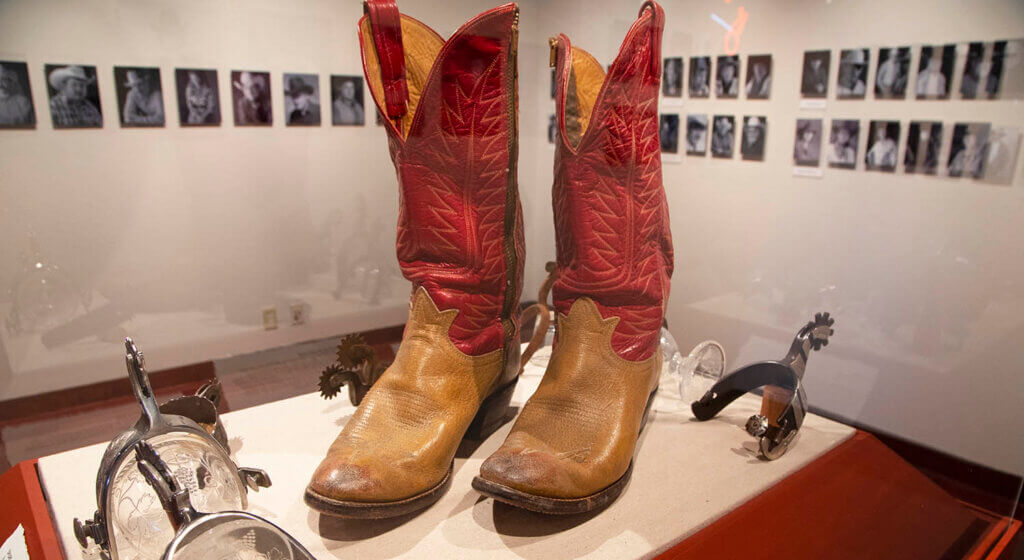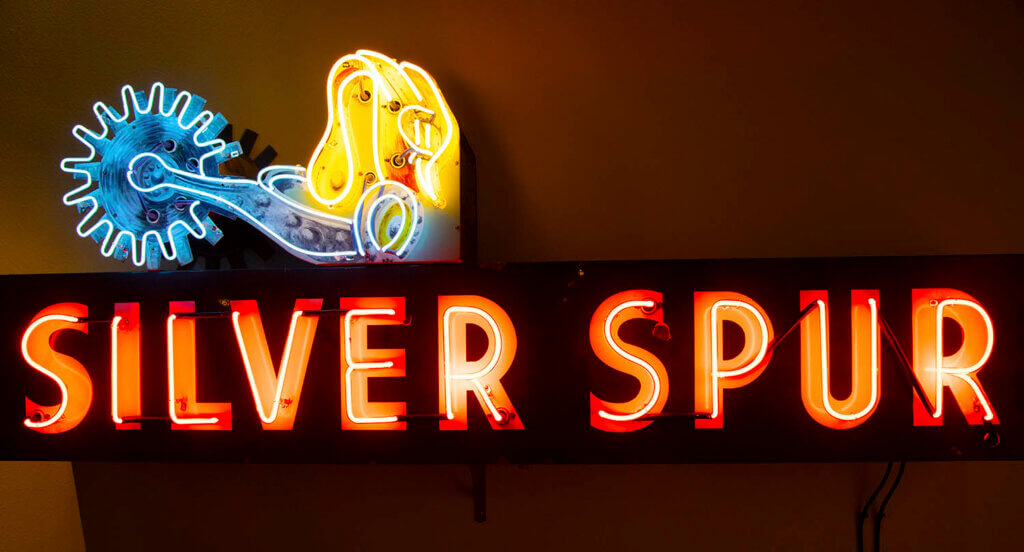 Additionally, as an epicenter of Cowboy Poetry exhibits, performances and workshops, the Western Folklife Center gift shop offers a large selection of products like CDs and books from your favorite performers. Also count on perusing aisles of incredible local artistry, ranging from pottery, to jewelry and more. Visitors will also find National Cowboy Poetry Gathering memorabilia and western gifts, with an emphasis on items made in the United States and American West.
Travel Nevada Pro Tip
Known around the world for the National Cowboy Poetry Gathering, this Nevada institution introduces Western Folklife TV, bringing decades of archival recordings and live entertainment straight from the Western Folklife Center to your home. Get in on Cowboy Poetry, music, gearmaking, educational and thought-provoking programming and more, with new content released each week. For more info,
click here
.
The Historic Pioneer Saloon
During special events, visitors will have the unique opportunity to enjoy a cold one at the original bar that served the historic Pioneer Saloon. The Western Folklife Center took ownership of this the Pioneer Hotel property in the 1990s, an iconic 19th-century building that housed the classic Pioneer Saloon. The Pioneer Saloon began in a tent in 1868—just a few short years after Nevada became a state—and was likely the first bar in Elko.
The current brick building you see today was completed in 1913, and operated as the largest retail office building in Elko at the time. The 40-foot, 1890 Brunswick back bar—made of mahogany and cherry wood and inlaid with mother-of-pearl—served as the Pioneer Hotel—and Elko's social center. While the bar famously hops into the wee hours during the National Cowboy Poetry Gathering, if you plan to visit outside of the event, call ahead to see if it will be open to visitors during your trip.
Hours:
The Western Folklife Center is open from 10:00 AM to 5:30 PM, Monday through Friday, and on Saturday from 10:00 AM to 5:00 PM. Closed on Sundays.
Admission:
Admission into the Wiegand Gallery located inside the Western Folklife Center is $5.00 for adults, $3.00 for students/seniors, and $1.00 for children ages 6-12.
Admission if free for Western Folklife Center Members
On the first Saturday of every month admission is free to all.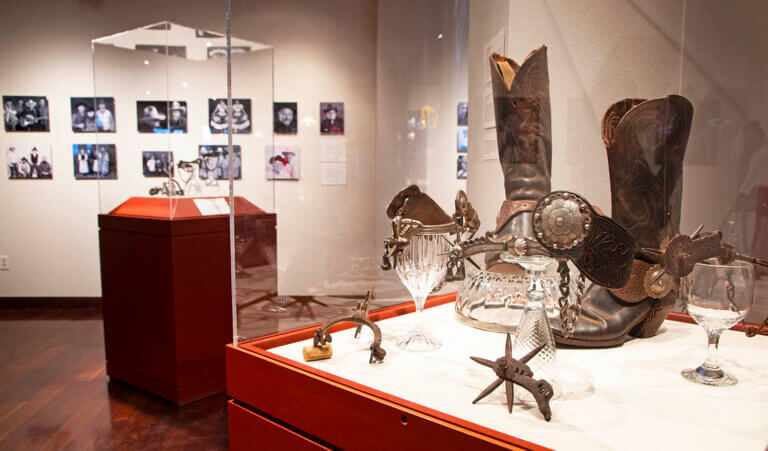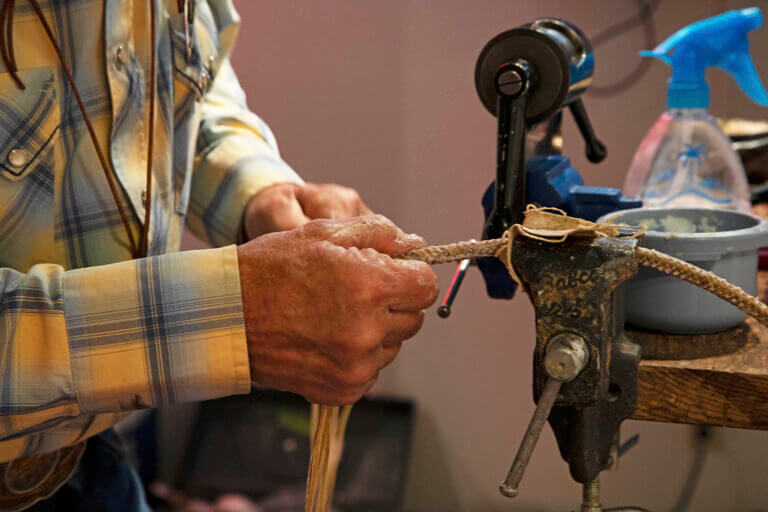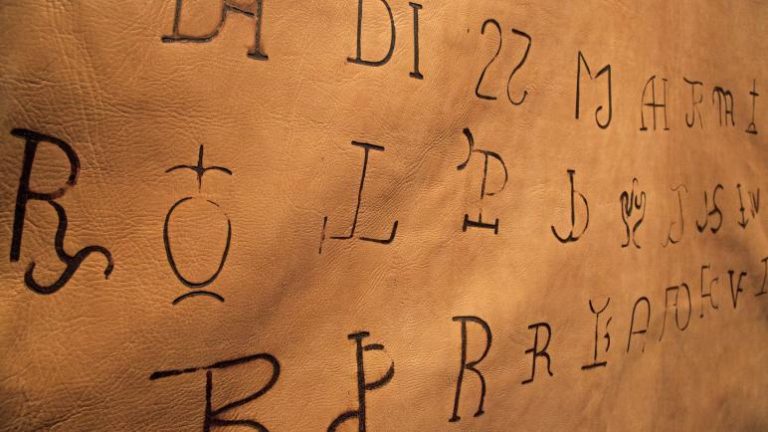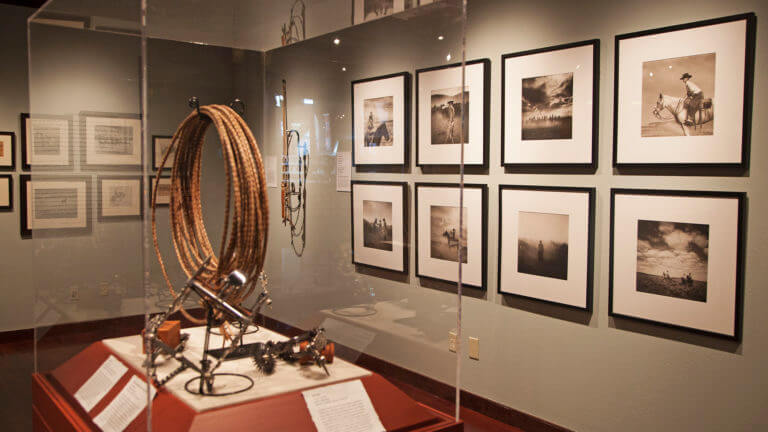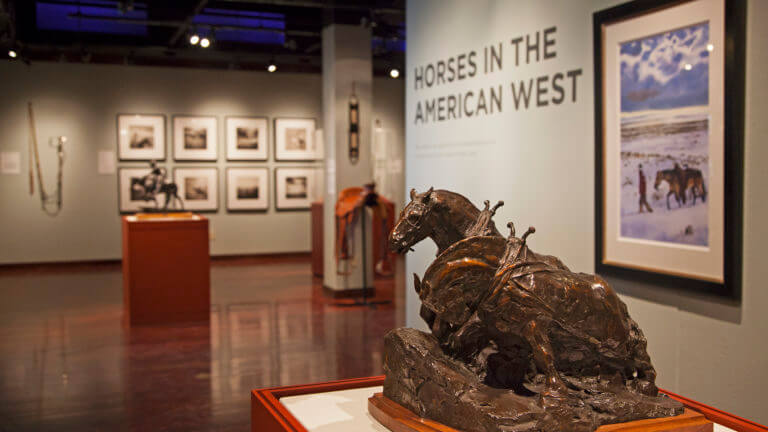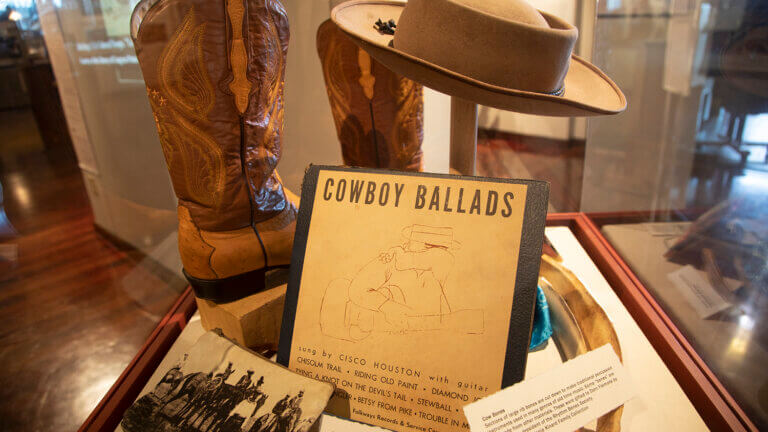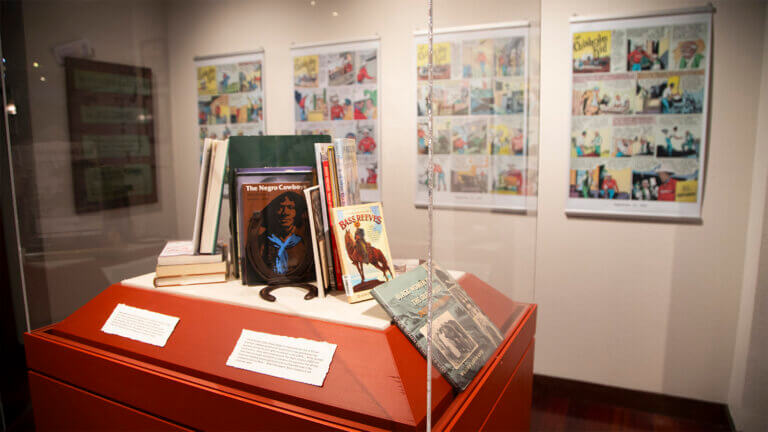 This Location: