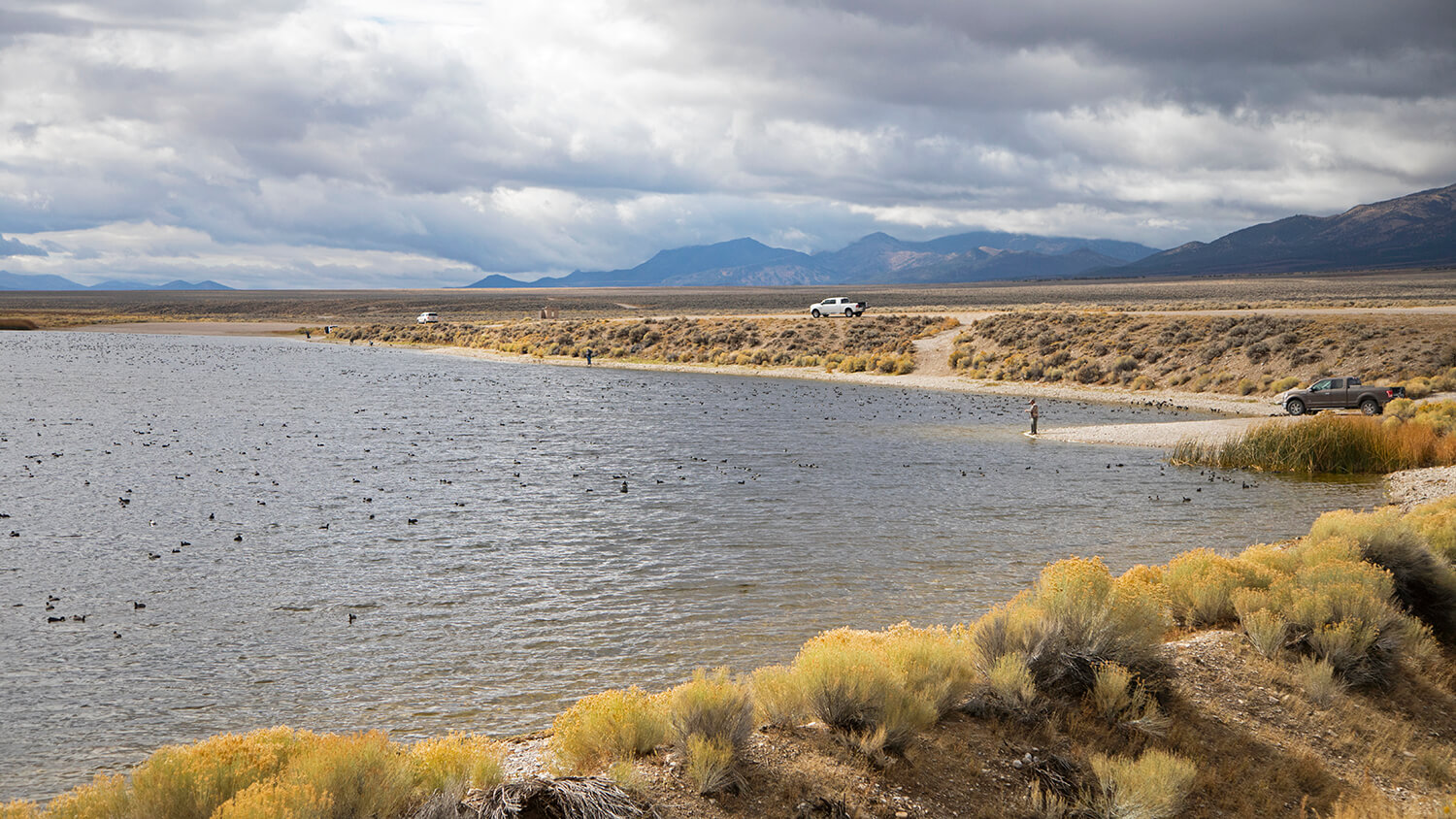 Heading for the Ely's high desert adventureland always promises some of Nevada's best hiking, camping and stargazing, but thanks to this man made reservoir, also means pretty spectacular fishing, with easy access to boot.
Situated south of Ely on the Loneliest Road in America, the Nevada Department of Wildlife created this reservoir in 1953. Directly off the highway and perfect for easy access, Comins Lake covers an impressive 410 acres with a maximum depth of about 14 feet, and is fed by Steptoe and Cave Creeks from the east, and Willow Creek from the south. Stocked with Rainbow trout, brown trout, and largemouth bass, it's not just the different types of fish found in the lake that makes this a fun stop for any angler. Due to the vast amount of natural feed, the fish in Comins typically grow quickly and reach healthy sizes, making your catch here diverse and hefty. For those willing to brave Ely's high elevation, high desert winters, ice fishing at Comins is pretty special, too.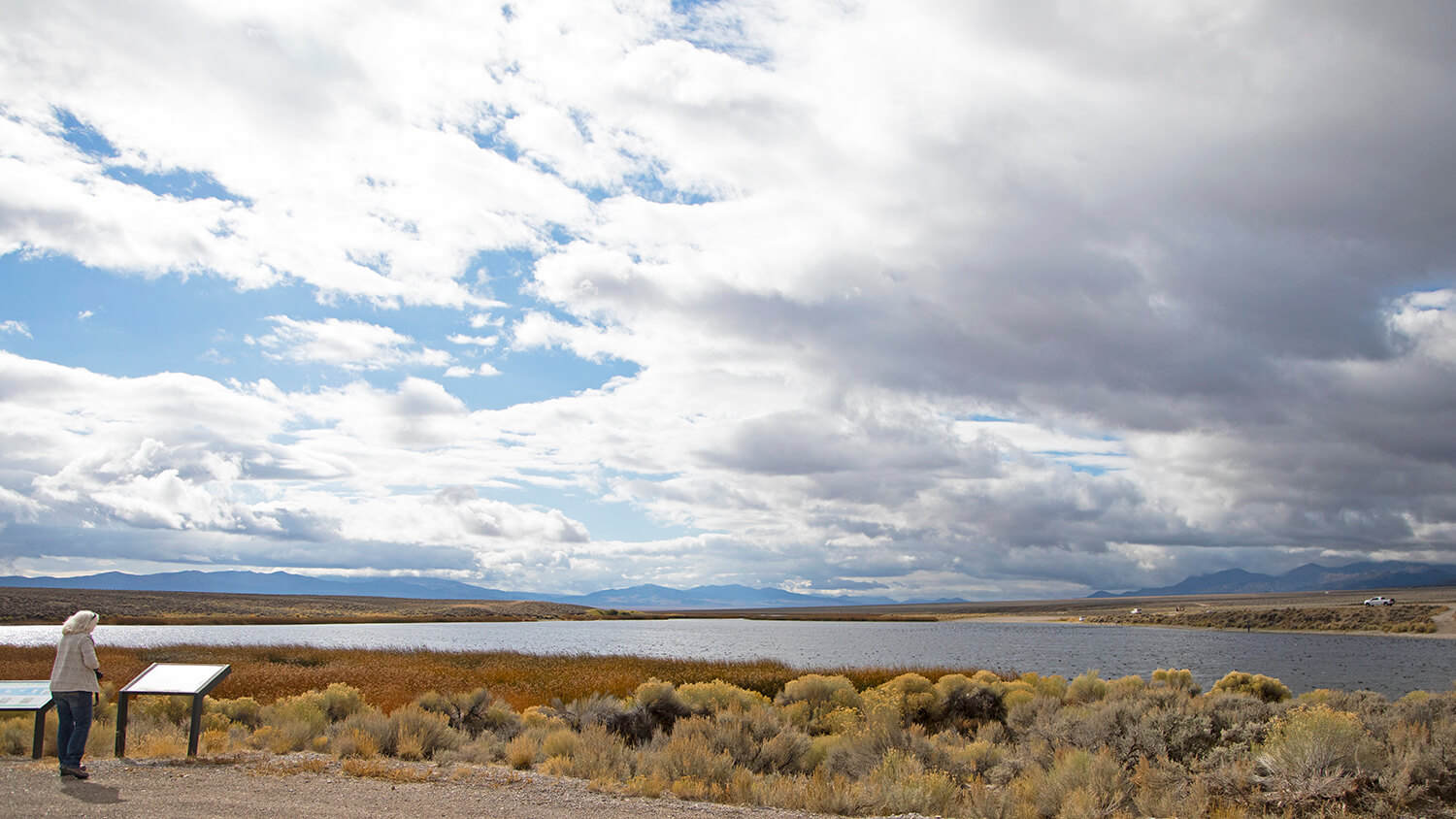 Admission to Comins Lake is free and there are no fees to recreate here, other than making sure your Nevada fishing license is up to date. Boats are permitted at Comins, but must be operated at a speed that leaves a flat wake and doesn't exceed 5 nautical miles per hour. Take advantage of a primitive boat launch along the west side of the reservoir, or fly fish from the shoreline with the locals. There are primitive restroom facilities on site, but no overnight camping or fires are permitted—besides, there are tons of other amazing campsites worth traveling for in the area that aren't right on the side of the highway.
For more information on planning your trip to Comins Lake and the Ely area, dial the Ely Visitors Center at (775) 289-3720.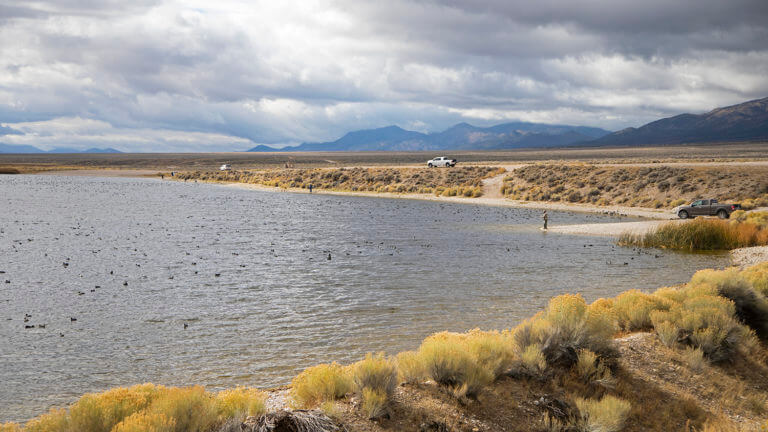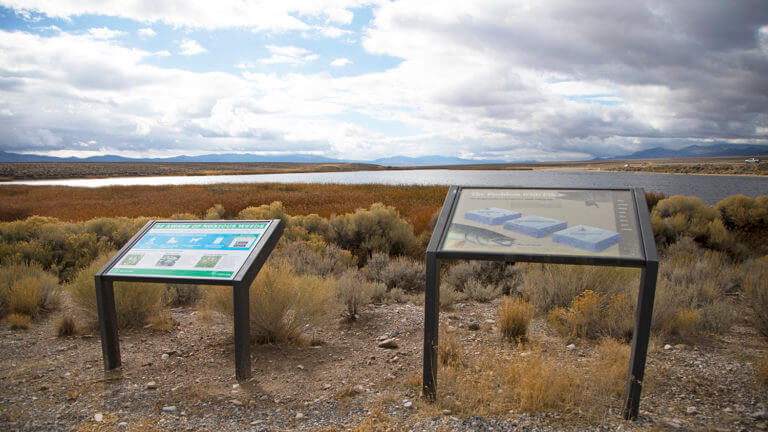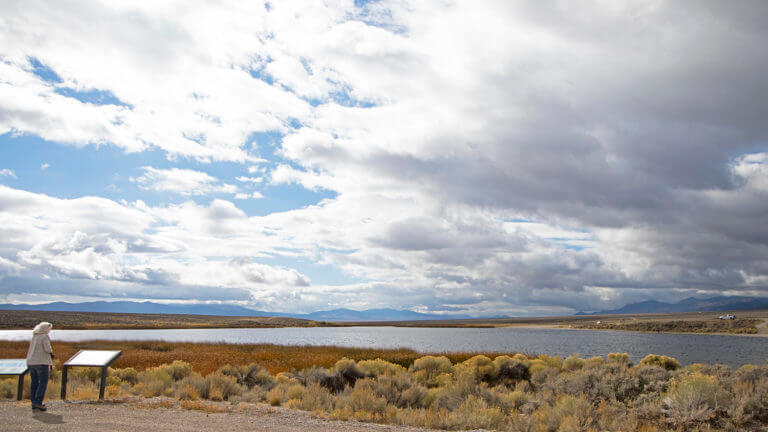 This Location: