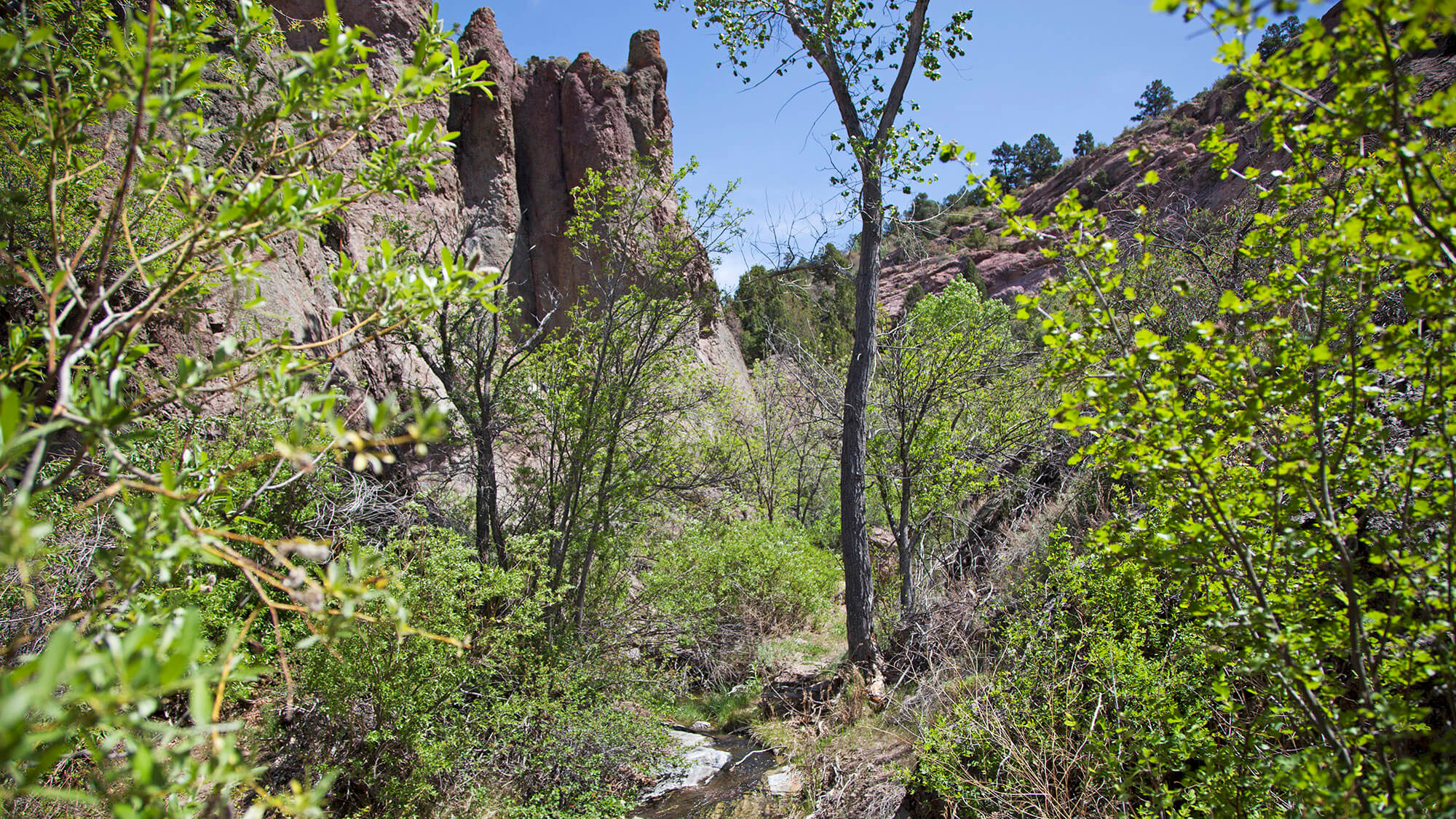 If you're in need of a true off-grid reset, we can't think of a much better qualifier than Beaver Dam State Park. Though it's considered to be one of Nevada's (if not THE most) remote State Park, the area's deep canyons, flowing streams and waterfalls, and thickly wooded forests are sure to impress the nature lover in all of us. If you're hoping for a back to nature escape that doesn't involve a whole lotta human interaction, well then, you've just found your park.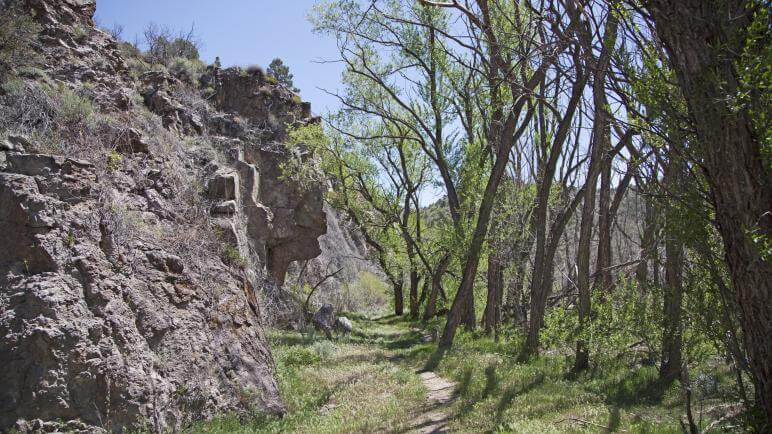 EARLY DAYS IN SOUTHEASTERN NEVADA
The area was originally discovered in 1849, when a group of early emigrants moved through the region en route to California. Instead of the short cut they thought they were following, they were confronted with steep cliffs and valleys that were nearly impossible to cross. While most did end up successfully moving through the area and onto those California gold fields, one family—The Hamblins—erected a small cottage, blacksmith shop, and a one-room schoolhouse for children in the area. Impressively enough, most of these ruins are still intact and can be explored when visiting the park today.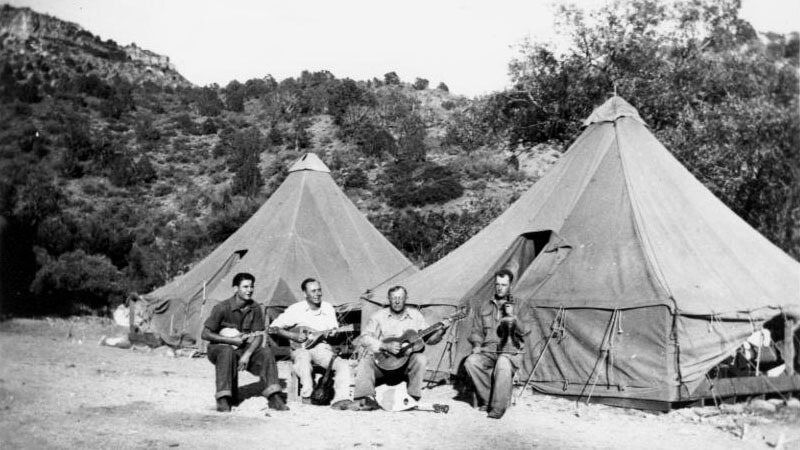 Later in the 1930s, the Civilian Conservation Corps built established campgrounds and picnicking areas, transforming the area into one of Nevada's first four Nevada State Parks, along with Cathedral Gorge, Valley of Fire and Kershaw-Ryan. Severe flooding wiped the majority of their infrastructure out, and in 1961, new facilities were built, which included a manmade dam, forming the Schroeder Reservoir. Yet another flood rushed through the area in 2005, damaging the dam, and in 2009 the reservoir was drained and Beaver Dam Wash was restored to its original naturally occuring pre-dam state.
VISITING BEAVER DAM STATE PARK TODAY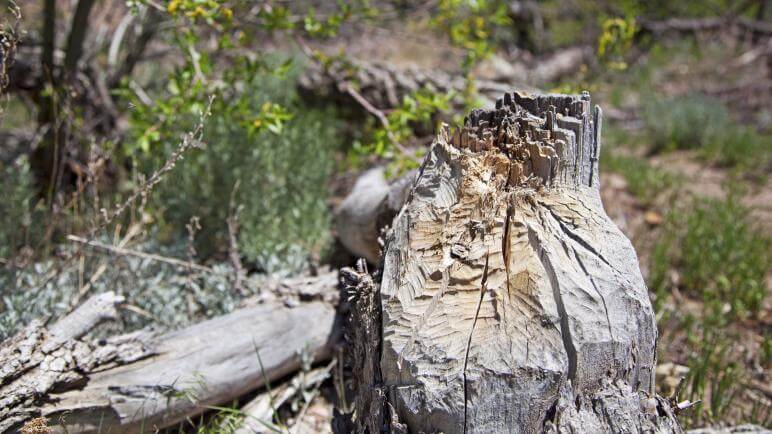 While beavers heavily populated the area in the early 1800s, most were pushed out with the arrival of the early pioneer. Once the area became protected, and was restored to its natural, pre-dam state, beavers have been found throughout the region once more, with evidence of modern beaver damming within park boundaries. Aside from the beaver, a serious span of wildlife can be found throughout the park, ranging from coyote, to foxes, bobcat, mountain lions, cottontail and jack rabbits, porcupine, turkey, great blue herons, and a variety of snakes and lizards. With so much fauna roaming about, it's not surprise that Beaver Dam State Park has been designated as a Watchable WIldlife Area.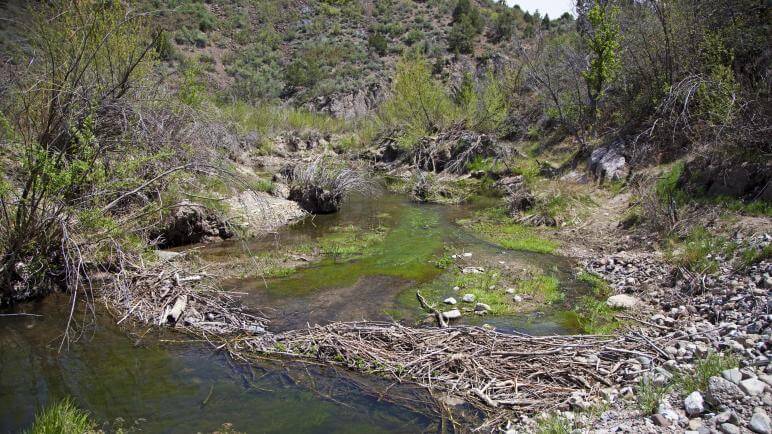 Beaver Dam's primitive 5,500 acre park borders the Utah state line, and lies nearly 34 miles east of Caliente, just off the Great Basin Highway. A visit to Beaver Dam guarantees fishing, camping, picnicking, hiking, photography and nature studies, along with a whole lotta back to nature vibes. When coming here, plan on seeing no one, which is why we tend to like it.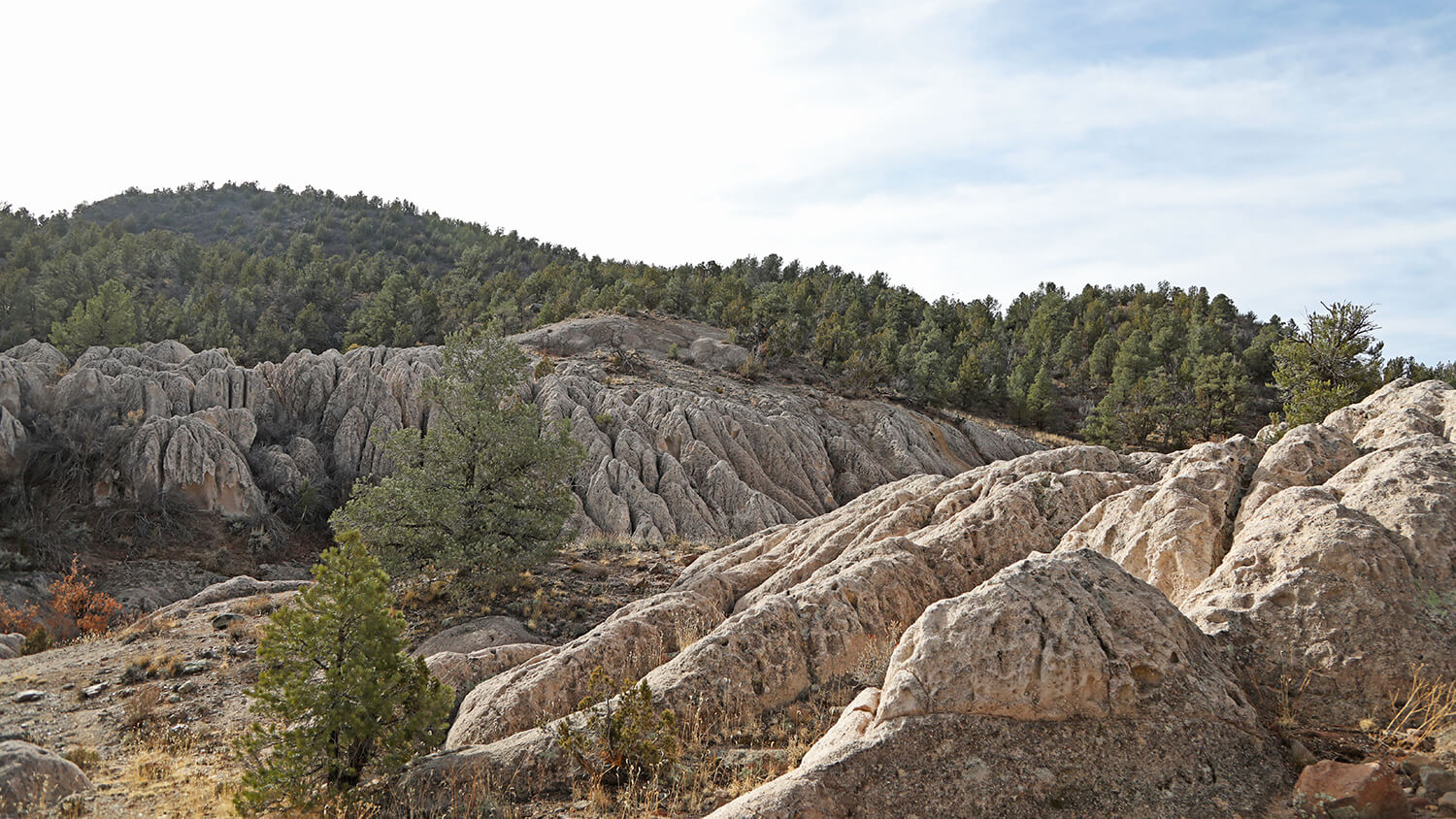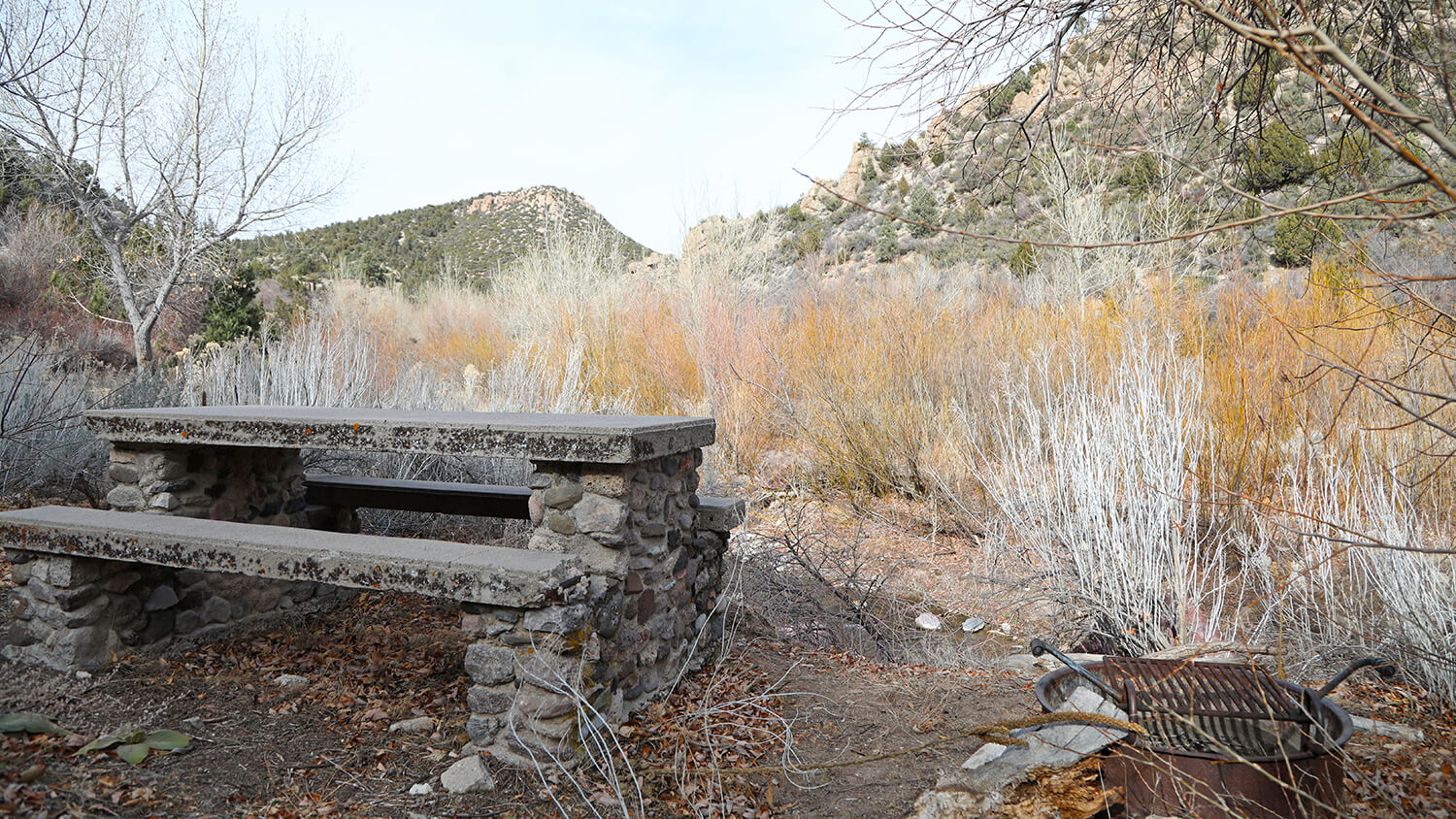 The Oak Knoll Trail is an easy hike, and descends to a perfect bank access to fish for rainbow trout, which are stocked in the park. Also, be sure to check out the Waterfall Trail, which of course offers streams, warm springs, and waterfalls that drew the CCC boys to this part of the park when they were building amenities in the early 1930s. Visitors can explore the natural warm springs, and Jacuzzi tub remnants they built for personal enjoyment. Also, be sure to keep an eye out for stone masoned picnic tables in the park—another signature of CCC efforts throughout southeastern Nevada.
ADMISSION AND FEES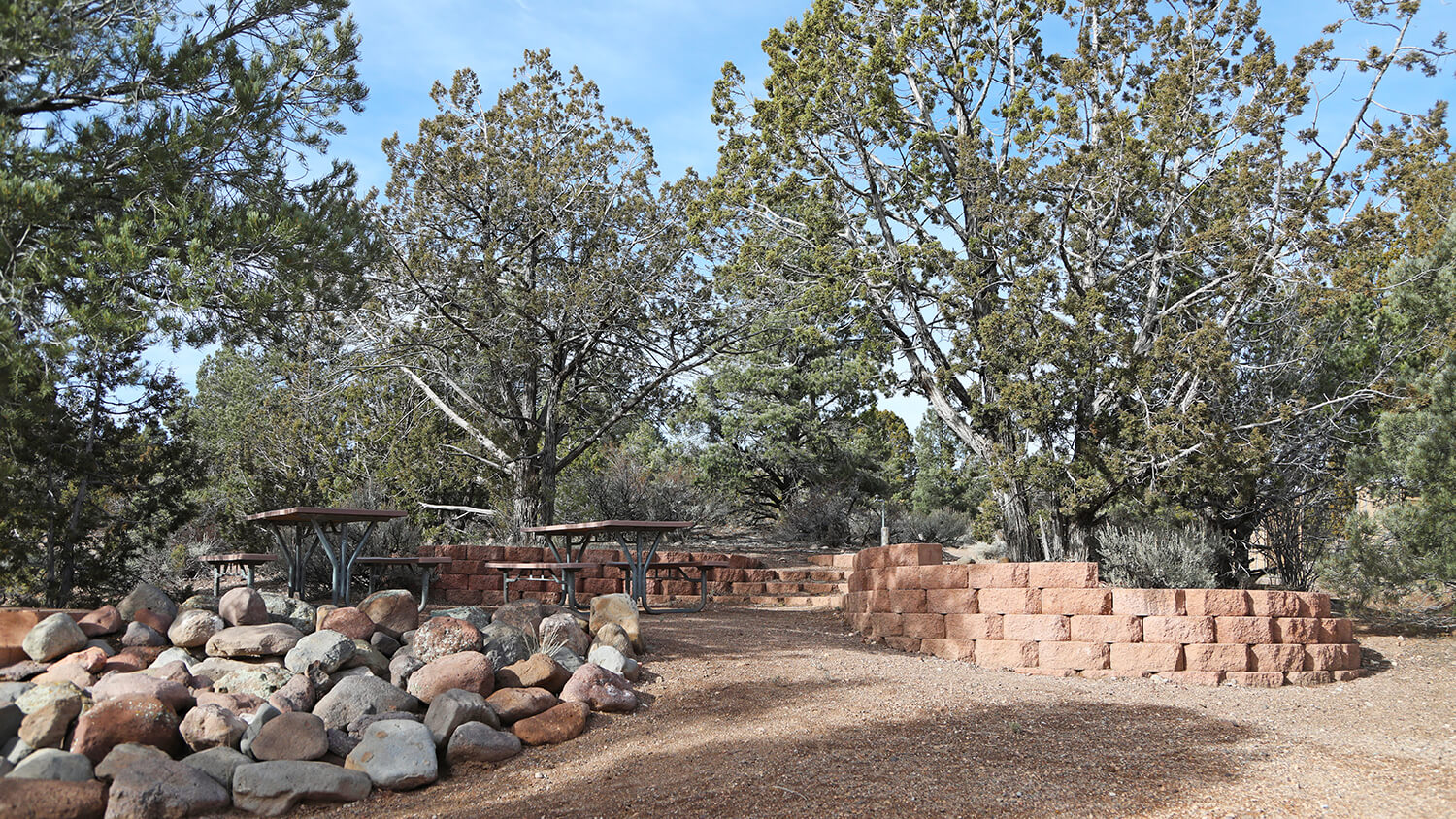 Admission to Beaver Dam State Park is $5.00. Developed campgrounds offers individual campsites for $15.00 per night, each containing a fire pit, picnic table and parking suitable for one vehicle and a small trailer. Camping is offered on a first-come, first-served basis—sites may not be reserved. For the most up to date information on hours, campsite availability and entry fees, please click here.
GETTING THERE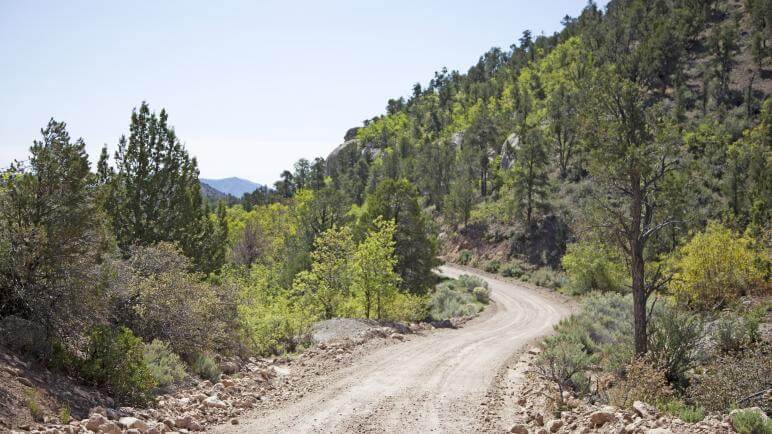 Though you can certainly get there in most vehicles, we certainly recommend a high clearance, 4WD vehicle when embarking on this 30 mile dirt road adventure. Though this dirt and gravel road is maintained and graded throughout the year, be sure to call the Lincoln County Regional Parks ranger station to check road conditions before dipping a tire or two in off-grid Nevada.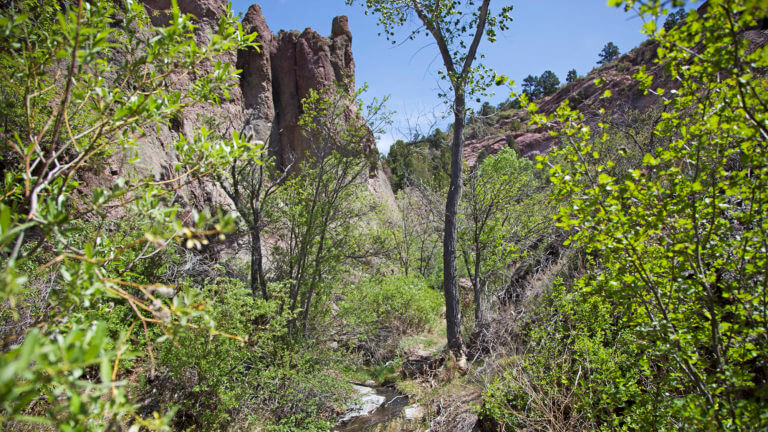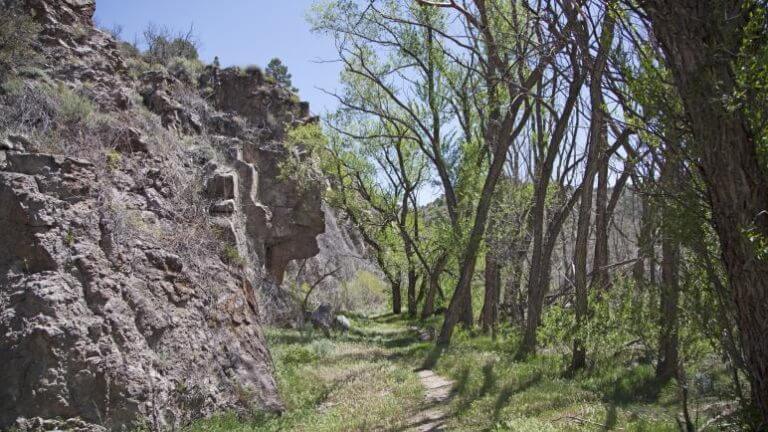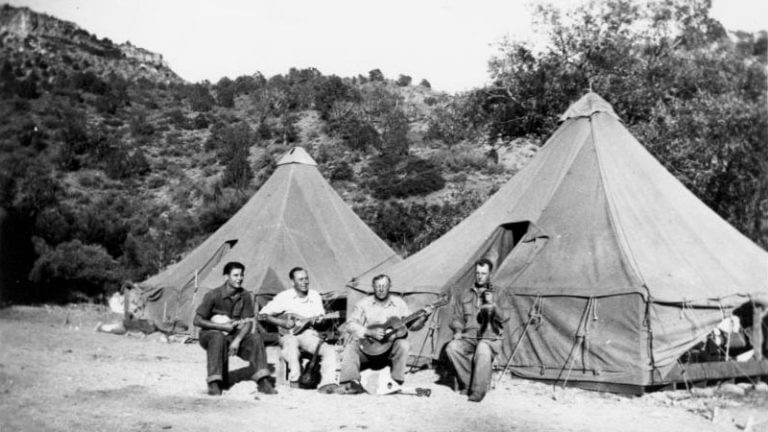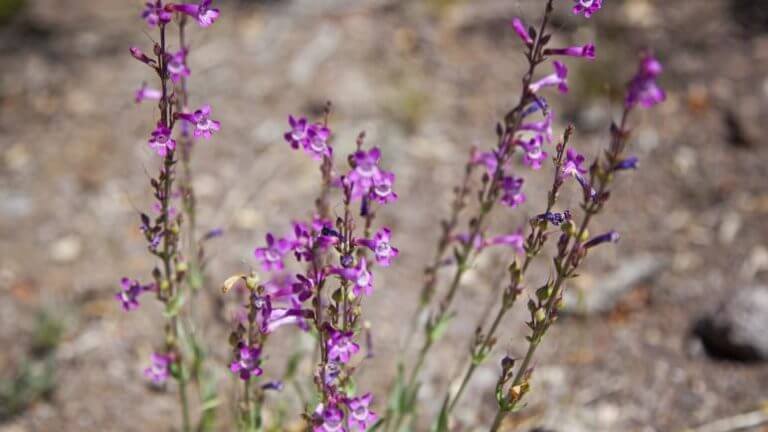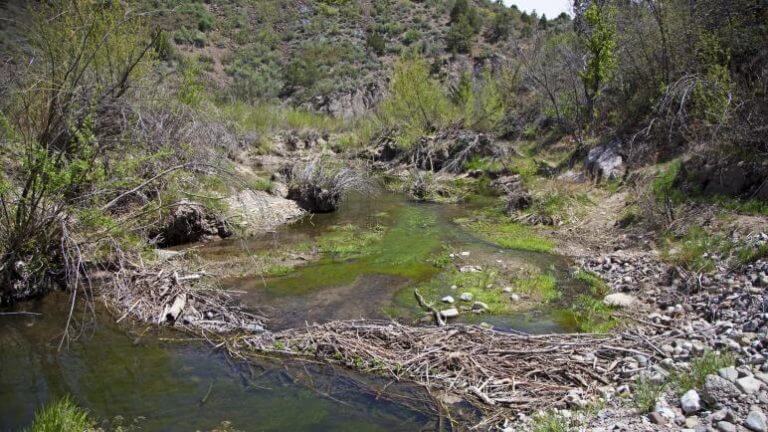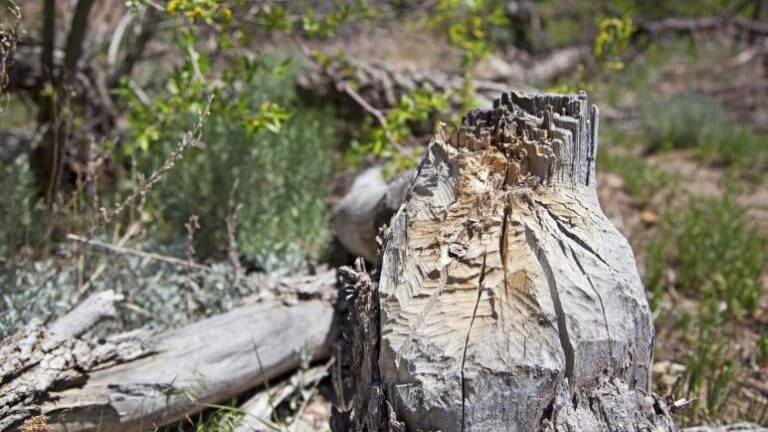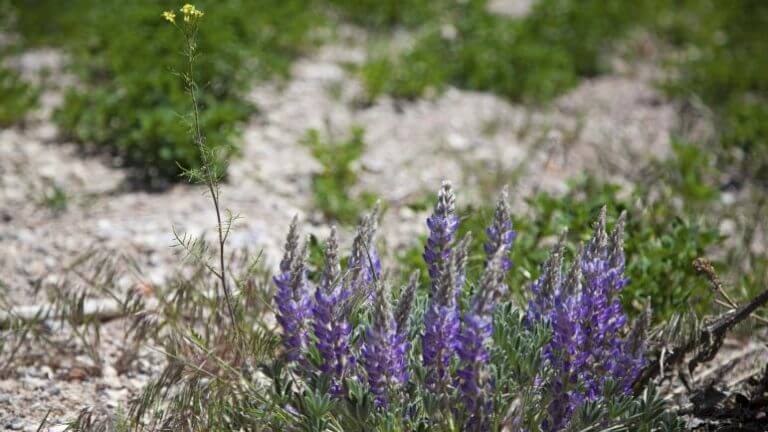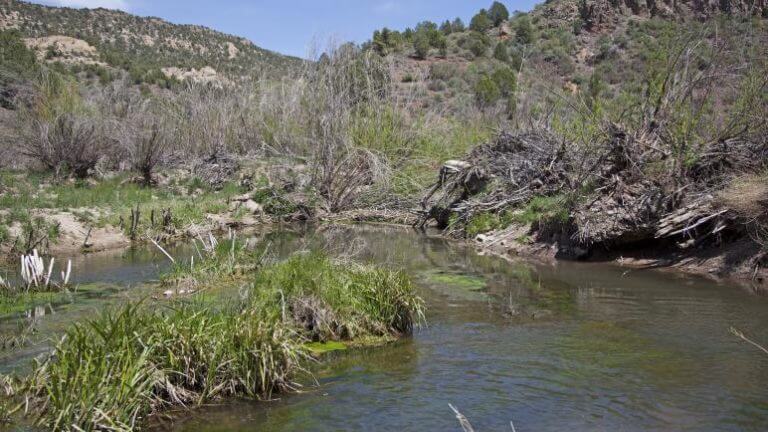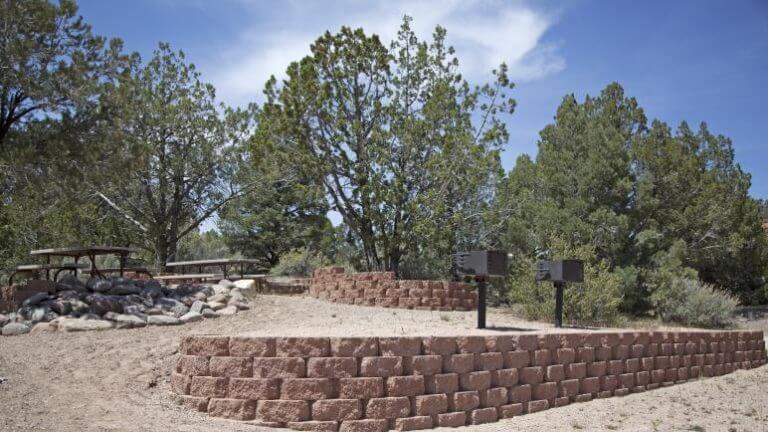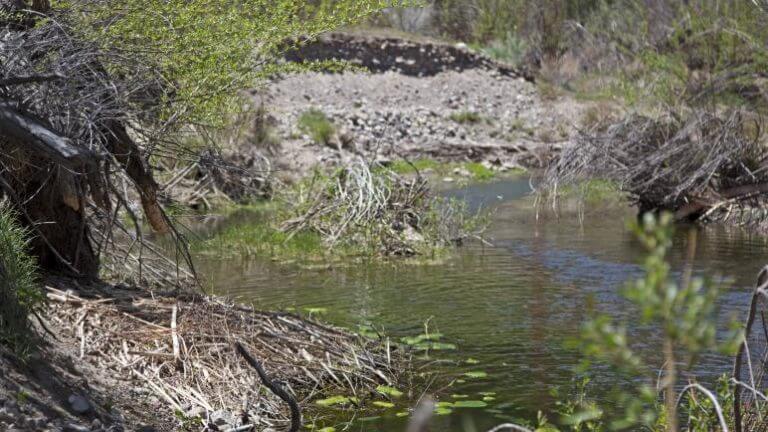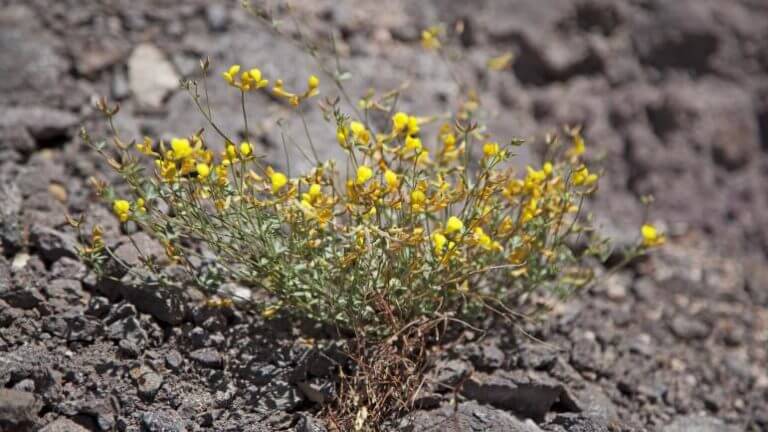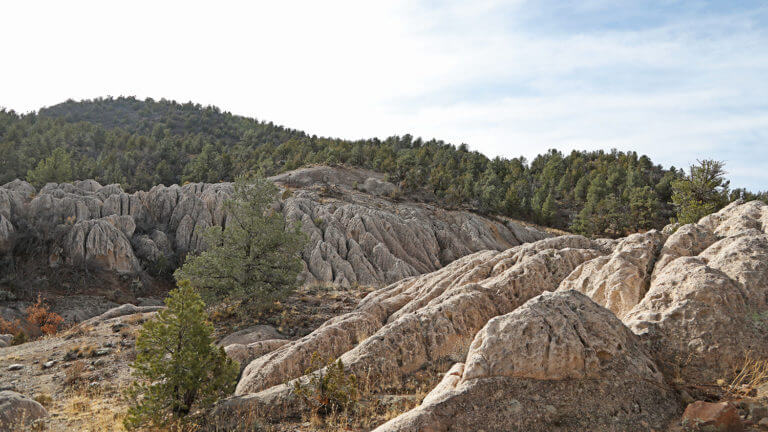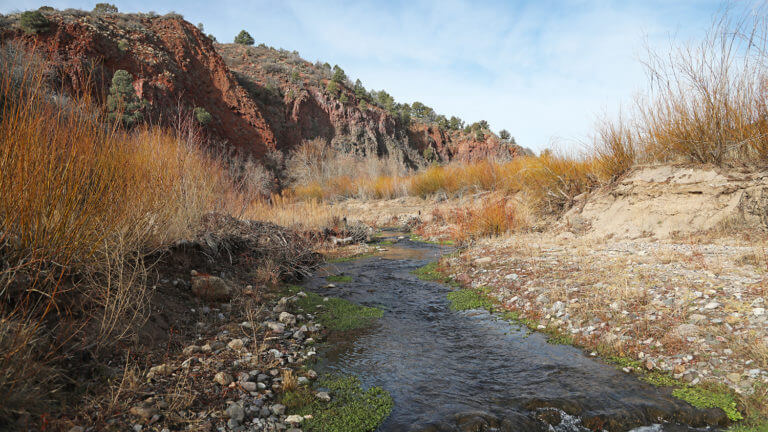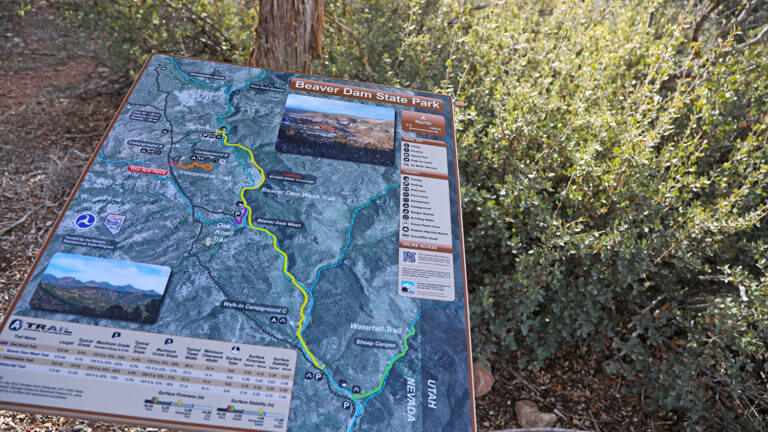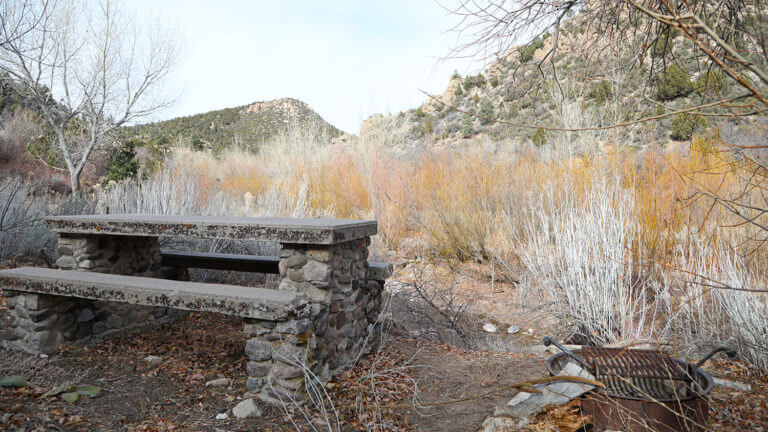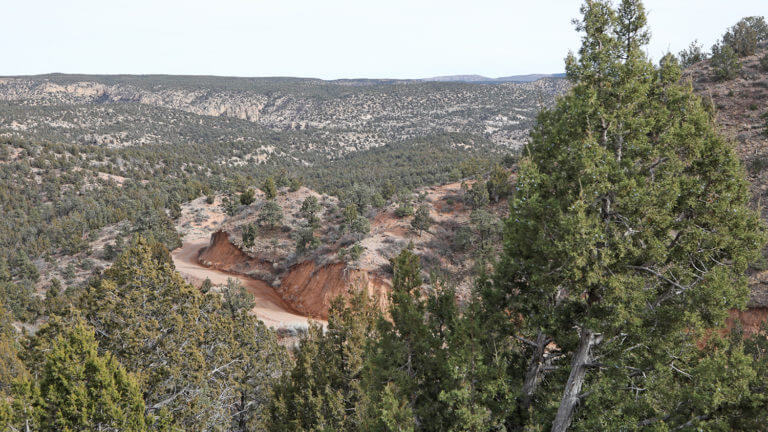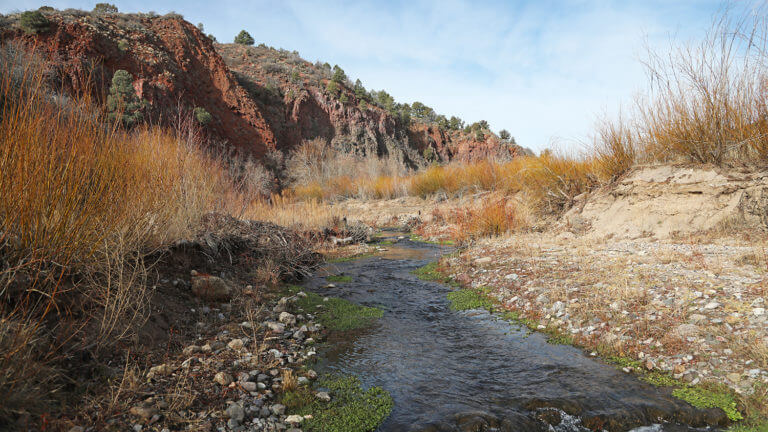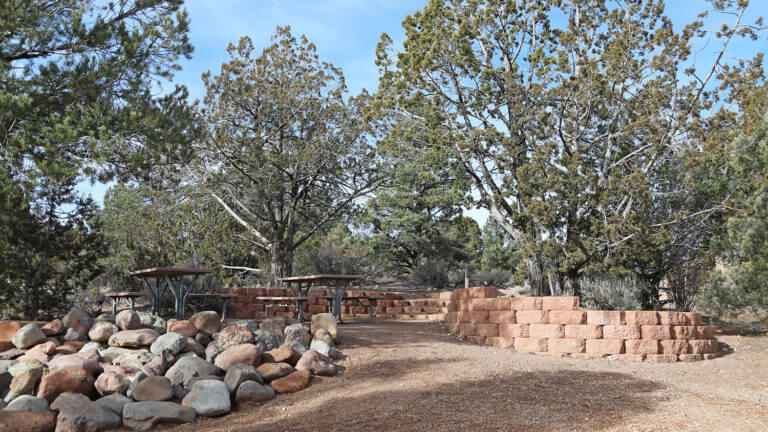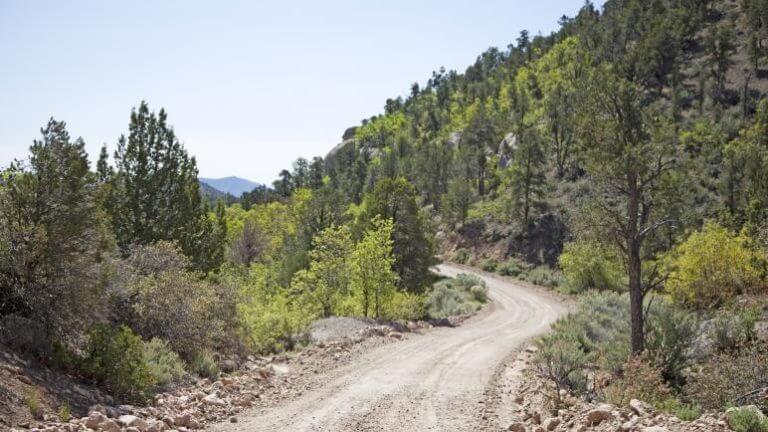 This Location: