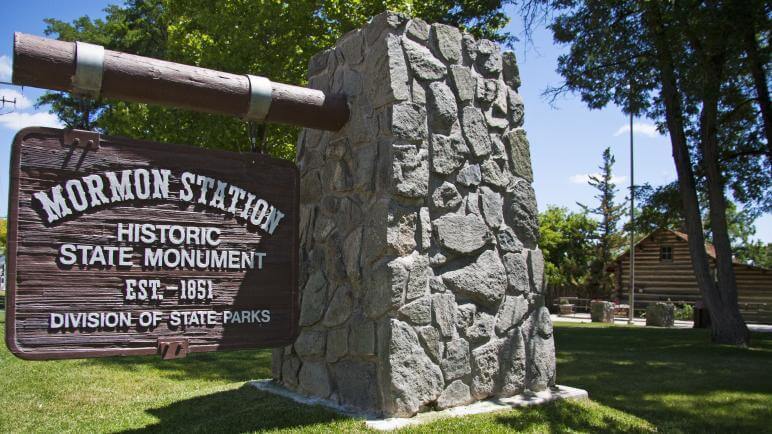 Mormon Station State Historic Park
Part park, part Silver State history lesson, Mormon Station State Historic Park is situated in the heart of Genoa—the oldest town in Nevada— and was Nevada's first non-native settlement. Today, this northern Nevada state park replicates the original 1851 fort and offers a wonderfully curated museum housing pioneer artifacts that belonged to some of the first people to rediscover the region. One of Carson Valley's top must-see attractions, Mormon Station makes a perfect addition to your Lake Tahoe Loop discoveries.
Early Days in Genoa
After the discovery of gold at California's Sutter's Mill in 1848, the biggest migration in world history was on, with all compasses aimed toward the western United States by those in search of newfound fortune. After facing many challenges on their journey west, many early pioneers were not prepared to conquer the Sierra Nevada range. Those who walked their way across the Great Basin were travel-weary and running dangerously low on supplies, which made settling in the lush riverside Carson Valley an enticing destination.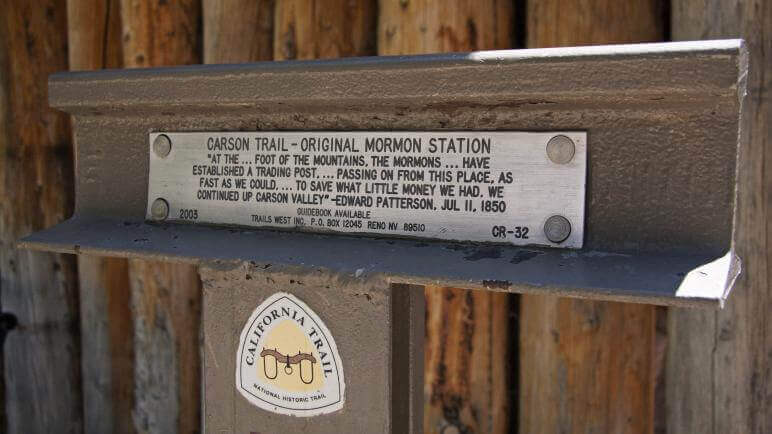 In June of 1850, Abner Blackburn and Hampton Beatie—members of the Mormon Battalion—established a temporary trading post on the west side of Carson Valley. The compelling stories about the region they documented proved so intriguing that they would soon entice their Salt Lake City employer, John Reese and his nephew Stephan Kinsey, to relocate to Nevada Territory in 1851.
This region was situated along the Carson Route of the California Trail, in the foothills of the Sierra Nevada. Blackburn and Beatie put together a modest "Mormon Station trading post." Later, the property also featured a motel and blacksmith shop to repair emigrant wagons. During this time Mormon Apostle Orson Hyde was appointed to serve as this predominantly Mormon community's spiritual leader, who named the community Genoa (which they pronounced "juh-NO-uh"). As the Comstock Lode was discovered around this same time, Genoa remained an important center of activity for freight and passenger traffic.
Visiting Mormon Station Today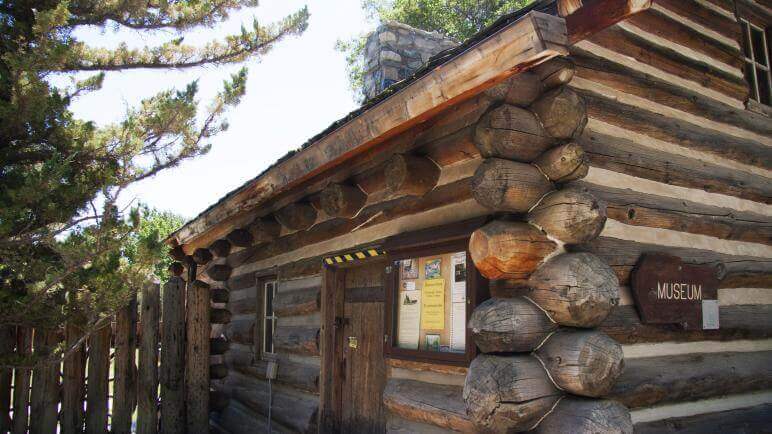 As Nevada's oldest community, you better believe you're in for some fascinating history at Mormon Station State Historic Park. A reconstructed version of the original 1851 Mormon Station trading post that burned down in 1910 begs to be explored, with the addition of a museum containing many original pioneer era artifacts.
The park grounds also includes a stockade and wagon shed, large grassy park, and group pavilion area that can host 300 people for weddings and other large gatherings. The park's mature trees and grassy grounds are the perfect place to have a picnic or special event. Well-behaved dogs are welcome within park boundaries, as long as they are leashed. You'll also find the Campbell Homestead on the property—complete with a blacksmith shop, chicken coop, and veggie garden along with a home built in 1948. The park is always open, but camping is not permitted. See below for seasonal hours to tour the museum. The park is also home to periodic educational events like history talks, guided walks, and more. To see a full schedule of Mormon Station events, click here.
Travel Nevada Pro Tip
In addition to visiting the park, plan on exploring more of Genoa's rich culture at two museums, great restaurants, Nevada's oldest thirst parlor," gift and antique stores, hiking trails, and wildlife viewing ops.
Hours:
Mormon Station State Historic Park grounds are typically always open and accessible. The visitor center and museum is open from 10:00 AM to 4:00 PM daily in May through September, and 11:00 AM to 3:00 PM Thursdays through Mondays from October through April.
Admission:
Admission to Mormon Station State Historic Park is $1.00. Children 12 and younger are admitted for free. Self-guided tours along a half-mile path are accessible to everyone.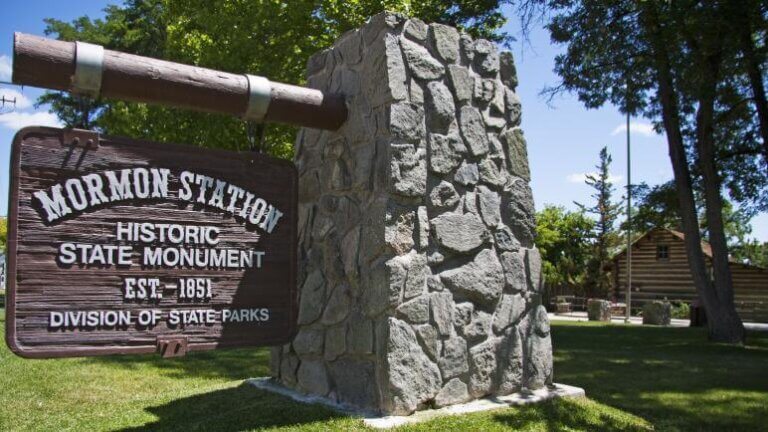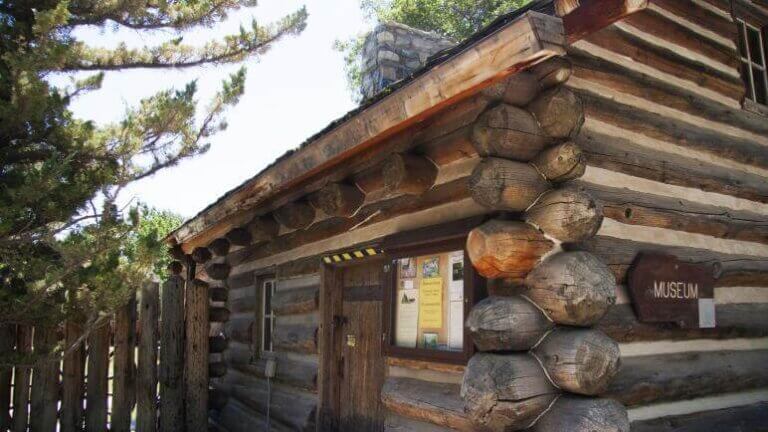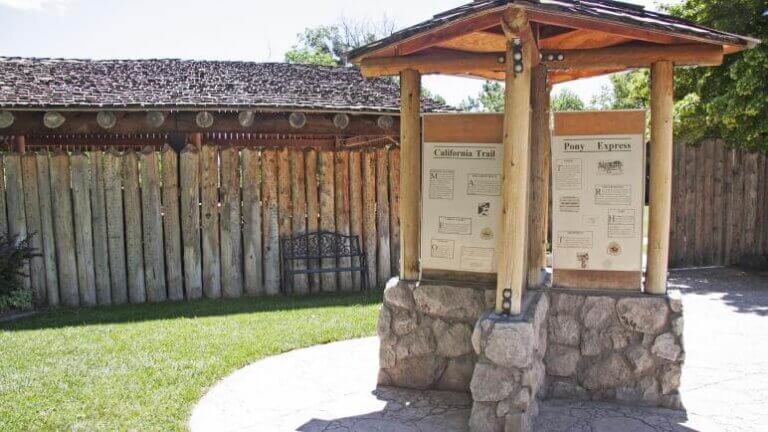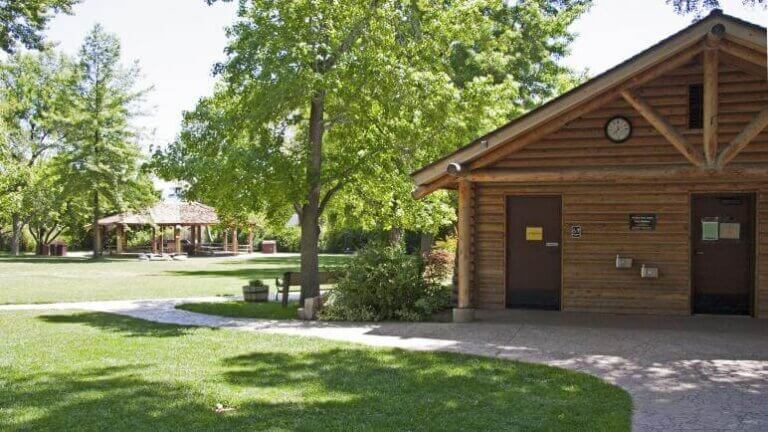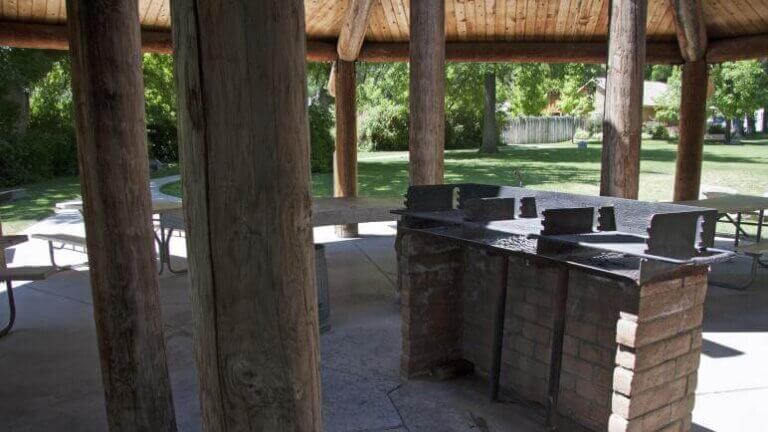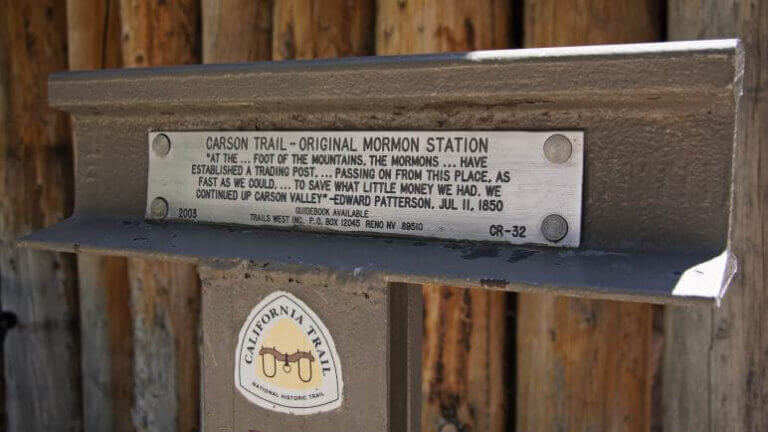 This Location: