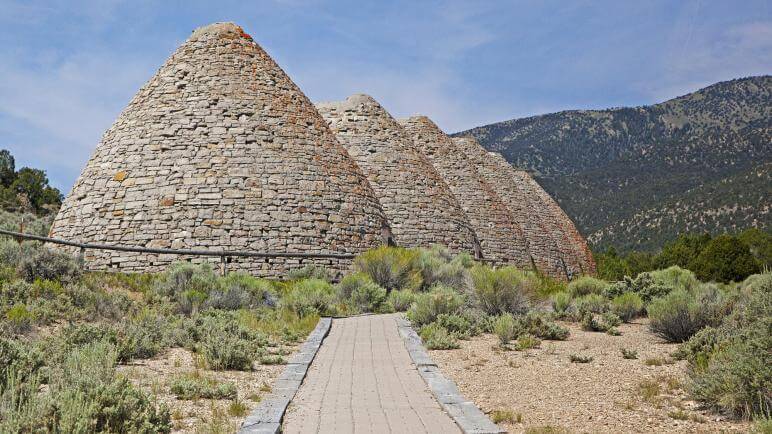 Ward Charcoal Ovens State Historic Park
Sometimes you are lucky enough to visit a place that has some seriously cool history combined with wilderness areas that effortlessly delivers totally amazing photo ops, right? It doesn't happen all the time, but when it does, look out—the 'Gram ain't ready. Just a few minutes south of the eastern Nevada town of Ely, Ward Charcoal Ovens does just that. If you're headed here to camp, stargaze, or hike into the historic Ward Mining District, or simply stopping by for a pitstop along your #NVRoadTrip, this high desert elevation escape always seems to be just the ticket.
EARLY DAYS IN THE ELY AREA
As early pioneers were making their way west, navigating across Nevada's Great Basin, they developed several dependable refuges in the area spanning as far south as modern day Spring Valley State Park to areas just south of modern day Ely. People were moving in and out of the area for decades, but once silver was discovered in Hamilton and Treasure City, along with the completion of the Transcontinental Railroad, the masses started to arrive in the American West. Silver ore was discovered in the Willow Creek Basin area in the 1870s, which propelled the development of the Ward Mining District. By the mid 1870s, the Martin and White Company from San Francisco invested money to extract silver ore, purchased silver small claims, and developed the area for a hopeful silver rush.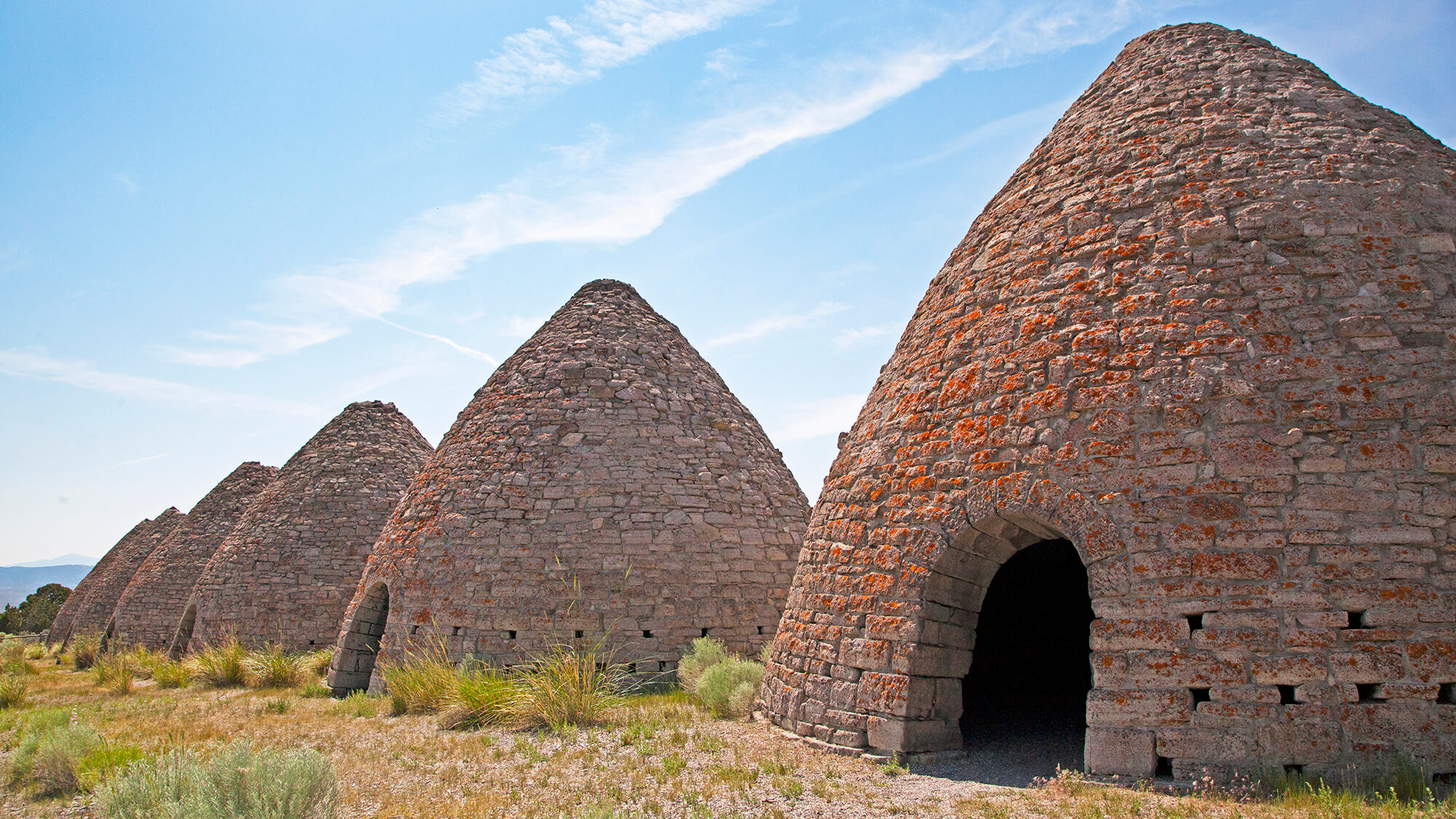 Part of that development was building smelters, or furnaces for melting down mineral contents extracted from ore. As part of the historic Ward Mining District, the Ward Charcoal Ovens were built to serve this exact purpose, operating a narrow window of time from 1876 to 1879. The beehive shape did, and still does command your attention. The shape was specifically designed to more efficiently burn pinyon pine and juniper into charcoal, in order to support mining production. Amazingly enough, the beehive shape was implemented to reflect heat back into the center of the oven, reducing heat loss. Each oven was equipped to hold a whopping 35 cords of wood at a time, producing a staggering 1,750 bushels of charcoal at a time. Only in operation for 3 short years, the ovens became obsolete because the mine dried up, and there was not a lot of available timber to fuel them.
The mines in the area weren't using them anymore, but that didn't mean these otherworldly-looking shelters weren't still being used. Stockmen running cattle in the area used them as shelters, along with prospectors still trying to break off their piece of the American Dream. That, and rumor has it that these beehived-shaped shelters were even a hideout for stagecoach bandits in the region.
VISITING WARD CHARCOAL TODAY
At a similar elevation to Lake Tahoe, this high desert elevation escape has only been under the arm of the Nevada State Parks since 1994, with new facilities being added all the time. Today, these 30-foot tall by 27-foot diameter dome structures make for a truly amazing experience. With 20-inch thick walls, it's no wonder these kilns were able to sustain more than 150 years!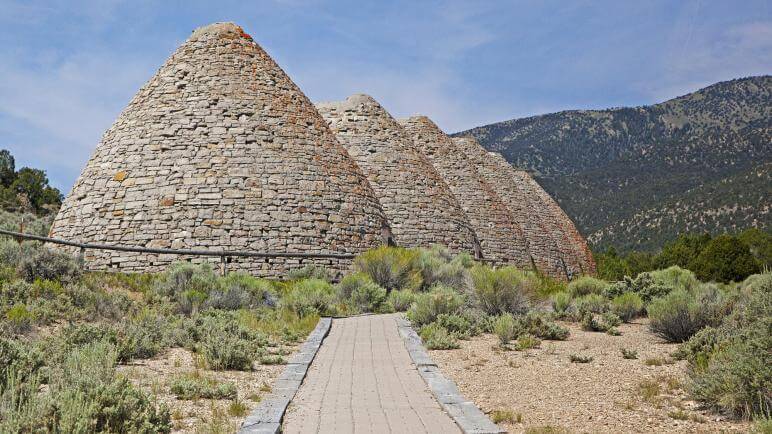 Today, Ward Charcoal boasts two large pull-through spaces for RVs, and may other distinct spaces for every type of camper. Aside from the established campgrounds, the park also provides access to hiking with outstanding views of the Steptoe Valley below, fishing at Willow Creek, and the nearby OHV trail system.
ADMISSION AND FEES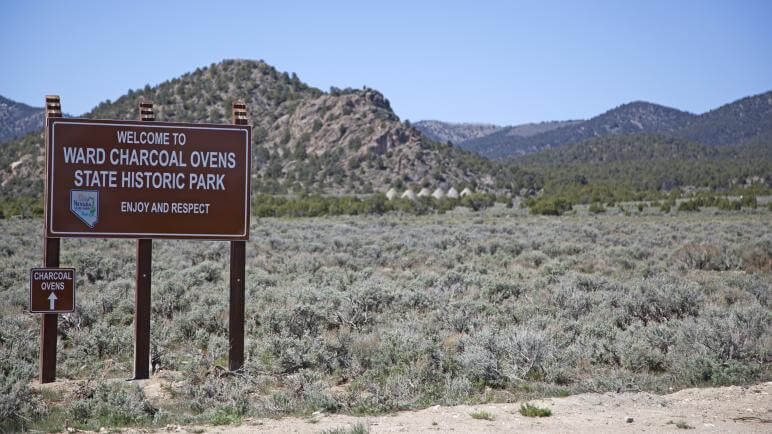 Admission to Ward Charcoal Ovens State Historic Park is $5.00. Camping is $15.00 per night and offered on a first-come, first-served basis—sites may not be reserved. For the most up to date information on hours, campsite availability and entry fees, please click here.
GETTING THERE
From downtown Ely, follow U.S. Highway 50 south for about 13 miles to the Ward Charcoal Ovens State Park turnoff on the right (or west) side of the road. It will be marked, so keep your eye out for a brown State Parks sign, and a blue, Nevada-shaped historical marker. Make a right turn to head toward the park. From here, the road changes from asphalt to a well-maintained dirt road. Continue on for about 5 more miles, make a left turn onto Cave Valley Road, and follow it directly to these beehive-shaped charcoal ovens.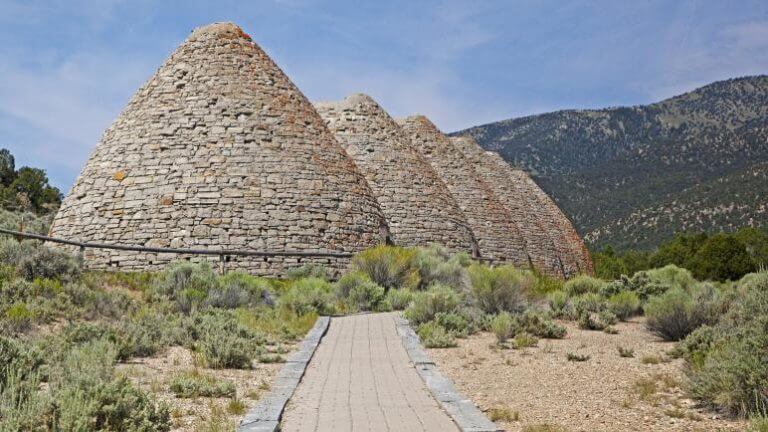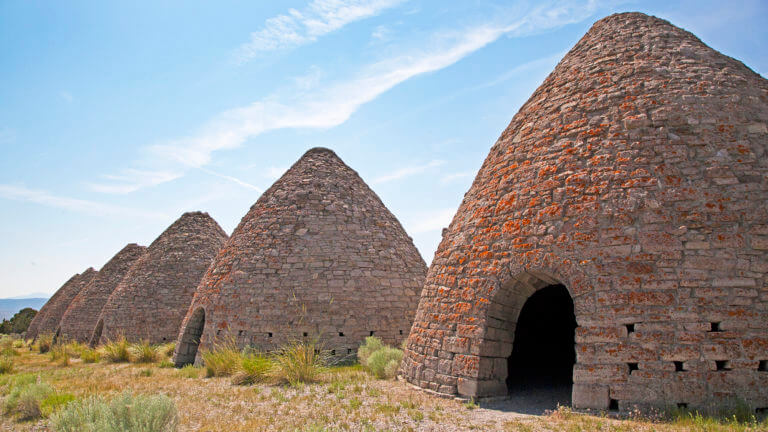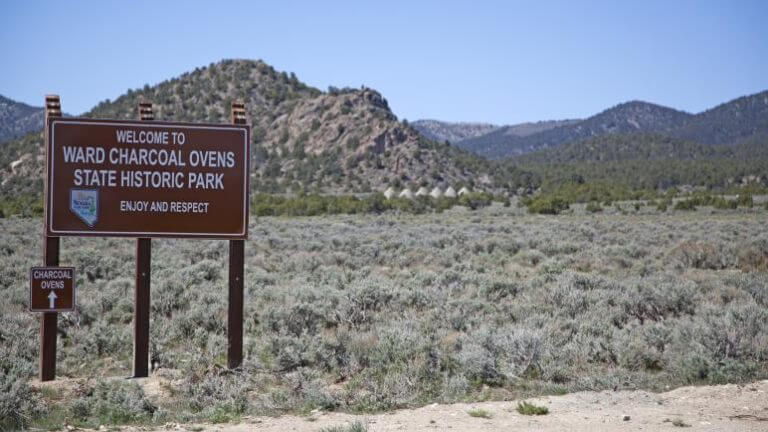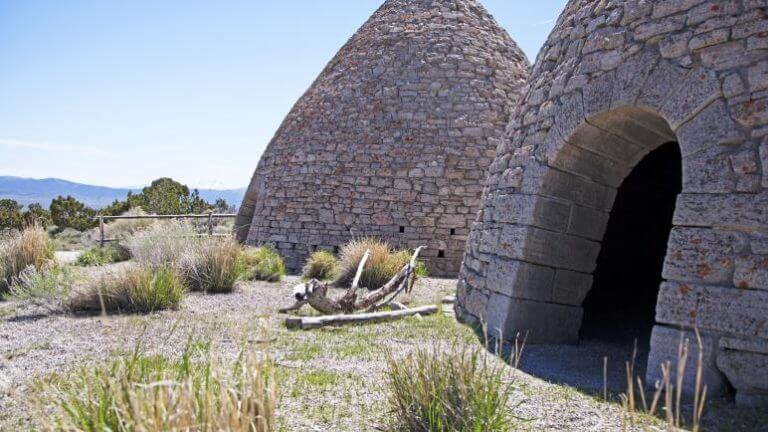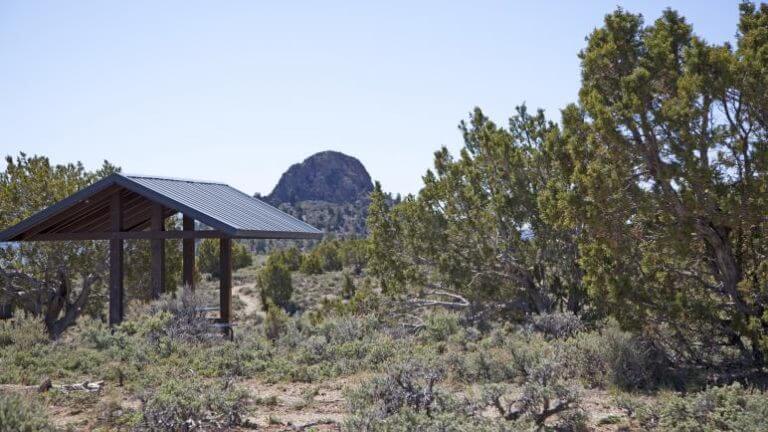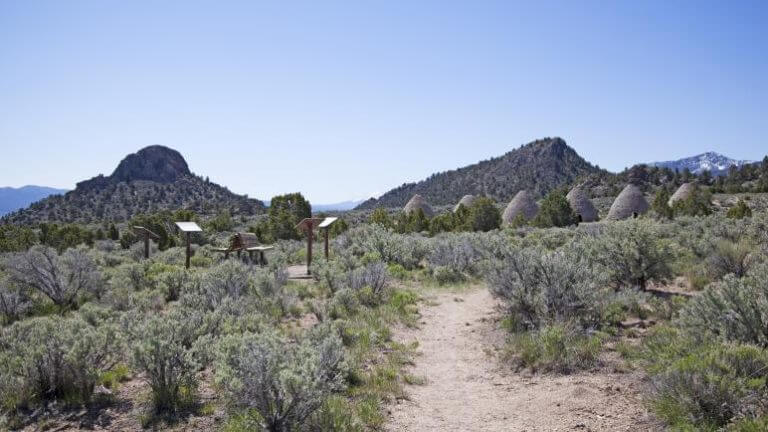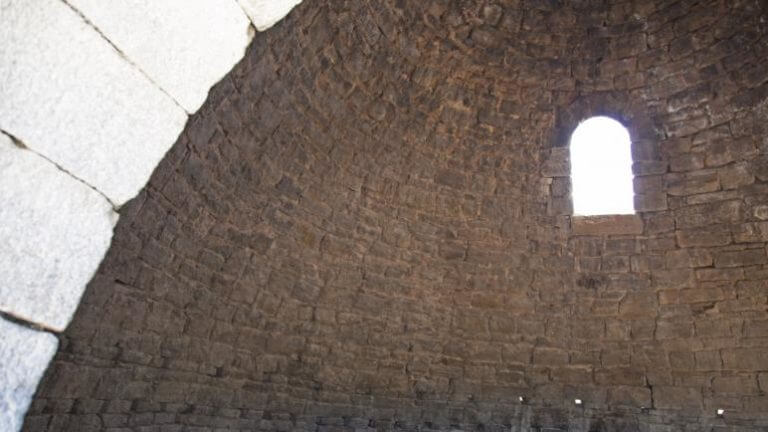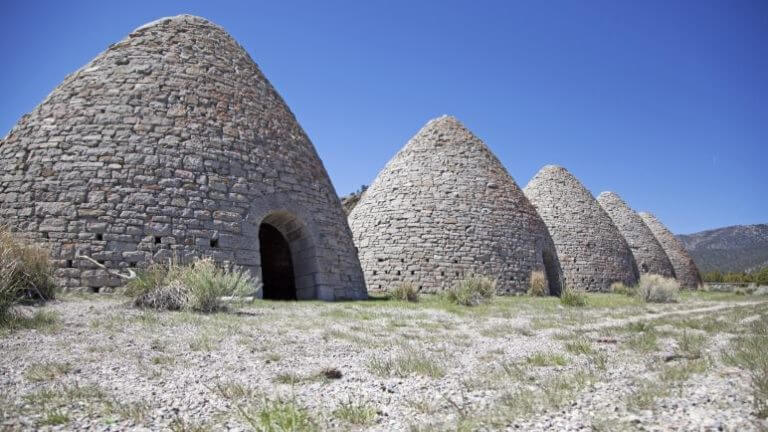 This Location: