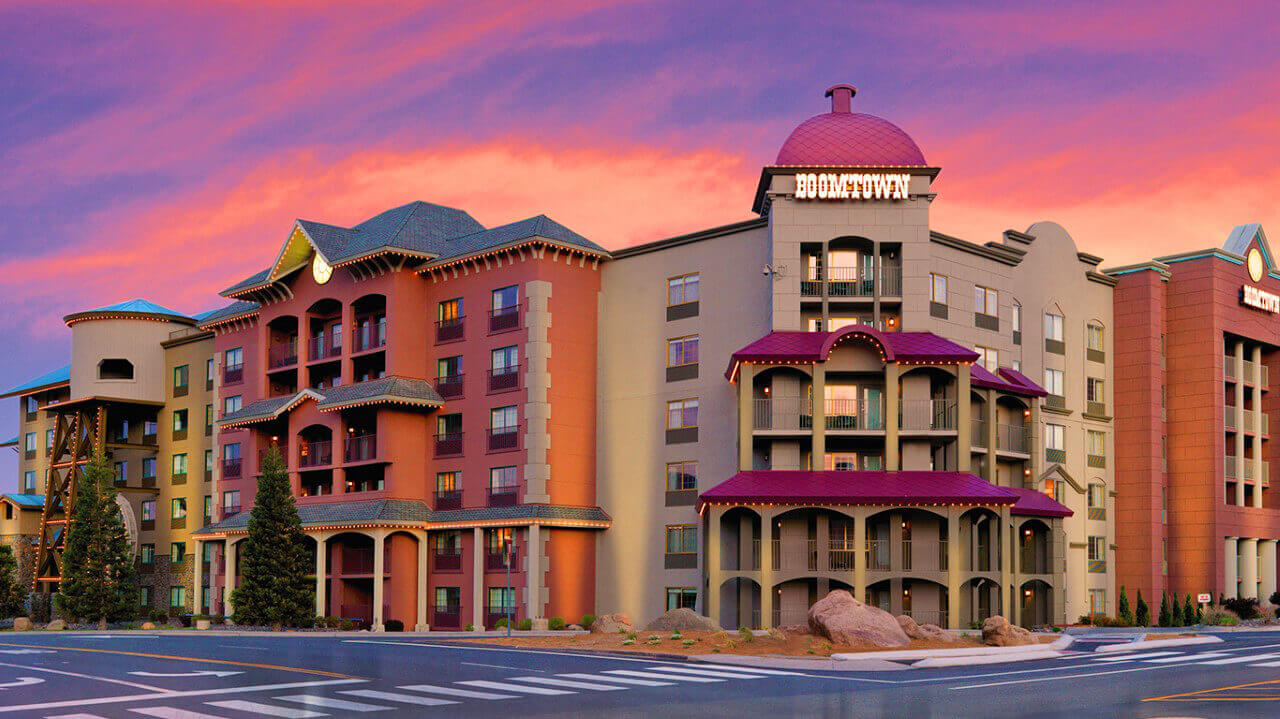 Boomtown Casino Hotel's newly renovated 316 hotel rooms have plenty of space for both rest and relaxation. Choose between beautiful mountain and valley views or poolside rooms (speaking of, there's even an indoor pool for cooler days). However you roll when you're in Boomtown, your stay will be far from forgettable.
Boomtown's best-in-class guest rooms offer new comfortable pillow top beds, flat screen televisions, free Wi-Fi access, refrigerator, microwave, coffee makers, complimentary water, spacious bathrooms, and more — all at a competitive nightly price. Guests also enjoy free valet parking.
Plenty of Dining Options at Boomtown Hotel
Picture this. After unpacking your luggage, you mosey down from your room ready to dig into some grub. As you enter the main level of the resort, you're faced with the ultimate foodie's dilemma: five different restaurants to choose from. Will it be coffee and pastries? A full-on buffet? Burgers and shakes? Or maybe you'll splurge and go for a meal at the award-winning steakhouse. Whatever you're craving, Boomtown has it hot and ready for you.
The Boomtown Hotel Steakhouse
Dine in style at Boomtown's award-winning steakhouse. Tuck into signature dishes such as a filet mignon with jumbo shrimp with a side of mashed potatoes and seasonal vegetables. Pair it with a glass of wine and a delicious dessert for a nightcap.
The Boomtown Casino Hotel Buffet
The buffet at Boomtown is currently closed. Check back for details on reopening.
Mel's 24 Hour Diner at Boomtown Hotel Casino
Classic diner food is on the menu at Mel's 24-Hour Diner. Enjoy burgers, fries, patty melts, and the daily special: $9.99 for a half pound ham steak with eggs.
Peet's Coffee & Tea at The Boomtown Hotel
Open daily, Peet's Coffee & Tea serves up freshly brewed coffee and specialty teas alongside basic snacks such as pastries.
Boomtown Hotel's Market Fresh Deli
Order up breakfast sandwiches, pizzas, salads, and tasty sandwiches at this deli that's a favorite of younger guests for its ice cream menu.
Boomtown Hotel's Casino
Boomtown is home to 541 exciting slot machines and a satisfying selection of table games, including blackjack, poker, Pai Gow, roulette, craps and other popular pit games. The casino action is always in full swing, with promotions such as Bingo and slot tournaments regularly enticing visitors to join in on the fun.
Boomtown Hotel's Family Fun Center
What about the little ones? They'll find plenty to do in Boomtown's Family Fun Center, which takes the Western theme to the next level with 30,000 square feet of carnival games, video games, and plenty of prizes to be won. Check out the Extreme 4D Motion Theater for close encounters with zombies, ninjas, robots, and other characters.
Boomtown Hotel & Casino Event Center
Boomtown's 10,250 square foot Events Center hosts special events such as weddings, conventions, corporate meetings, private dinners, and more all year round. The facility will even match linen colors to the theme of your event and full catering is available. Get in touch with the Events Center at (775) 345-8778.
Hours:
Boomtown Hotel & Casino is open 24 hours a day, seven days a week. The Steakhouse is open Wednesday through Sunday from 4:30 PM until closing. Peet's is open daily from 6:00 AM to close. The Market Fresh Deli is open Monday and Tuesday from 11:30 AM until closing and Wednesday through Sunday from 10:00 AM to closing time. The Family Fun Center is open Monday through Thursday from 10:00 AM to 7:00 PM; Friday and Saturday from 10:00 AM to 10:00 PM and on Sunday from 10:00 AM to 9:00 PM.
Admission:
Boomtown's restaurants price items individually. Games at the fun center are also individually priced. Rooms/lodging rates vary by day and season.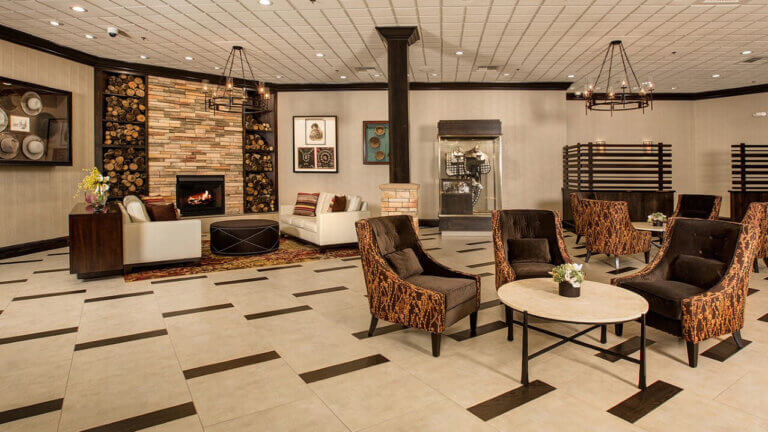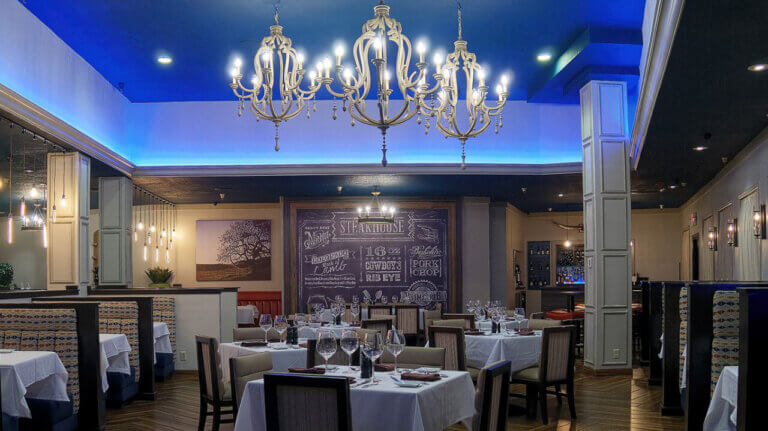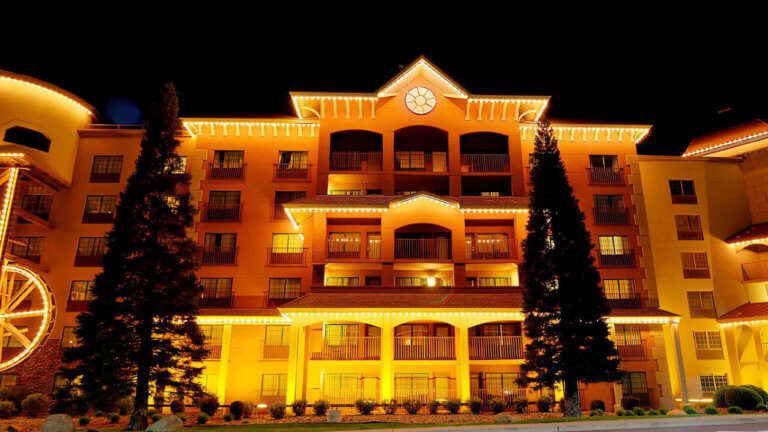 This Location: