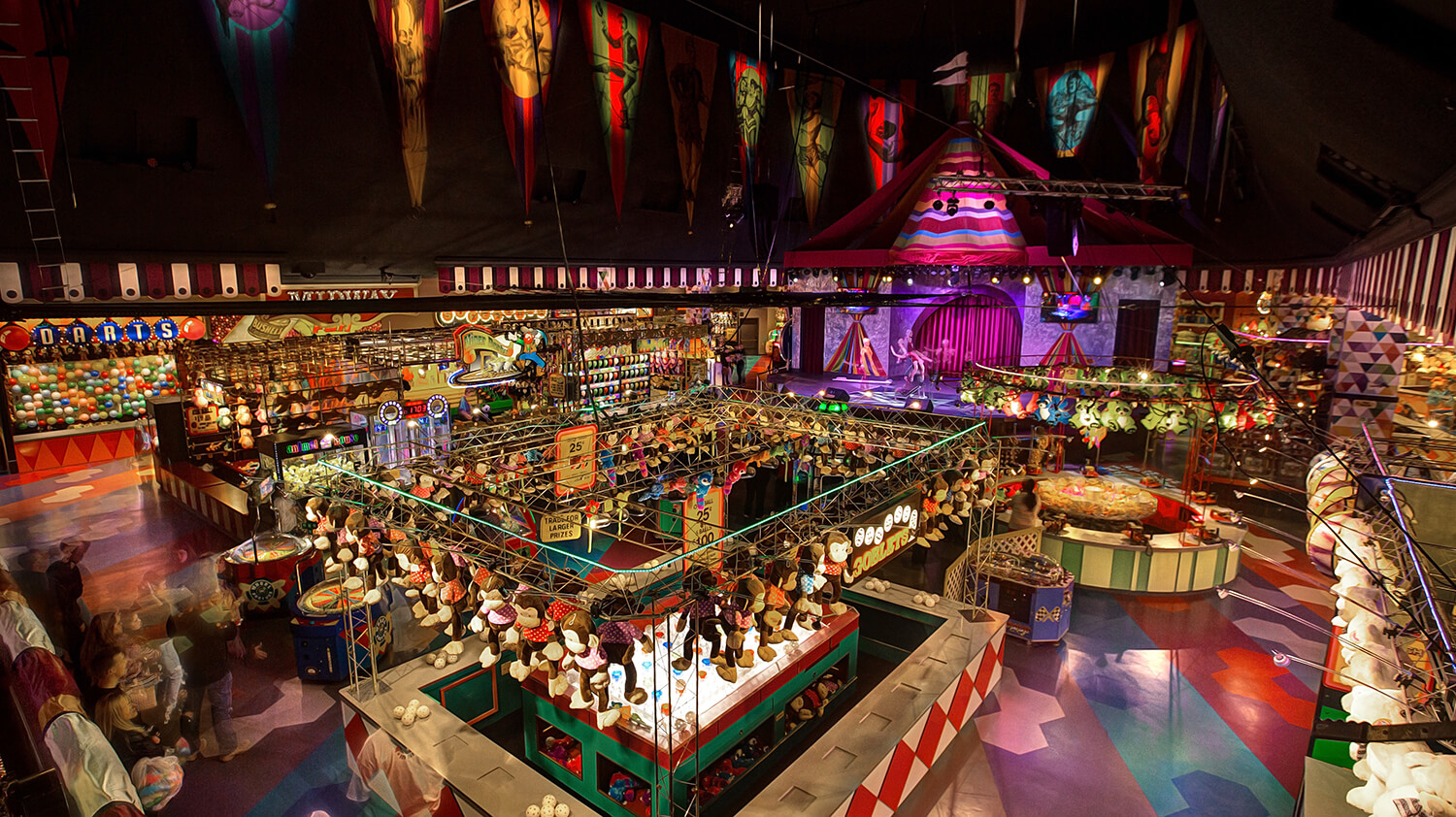 Carnival Midway at Circus Circus Reno
Headed to the Biggest Little City with the whole fam? Book a room at Circus Circus Hotel Casino at THE ROW, then hurry down to Carnival Midway at Circus Circus Reno for some family fun. Though the Midway and Circus Acts have been a longstanding fixture in the heart of downtown Reno, carnival games, circus acts and the arcade games that lie within have been recently reimagined and remodeled. If you've enjoyed the traditional American circus vibe the Circus Circus Midway used to have, you'll love its more whimsical and playful European feel. Hit the arcade, play traditional carnival games for a chance to win stuffed animals and other awesome prizes, catch free circus acts performed live most weekend nights, then grab a tasty treat at the Midway food court. Whether you're here with your family or just want to feel like a kid again, you're guaranteed a great time at the Midway.
XP Arcade Games
Spend some time playing Whac-a-Mole, Pixel Play, Space Warm and Centipede Chaos, the Midway arcade's newest games. Racing, Strategy and more! Featuring 40 arcade-style video games including the world's largest Pacman and Space Invaders games.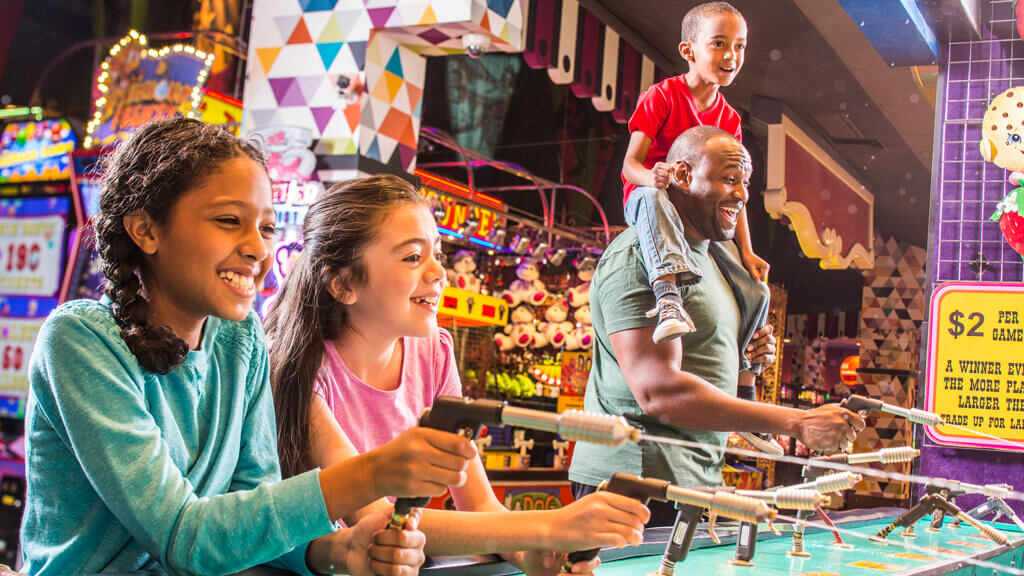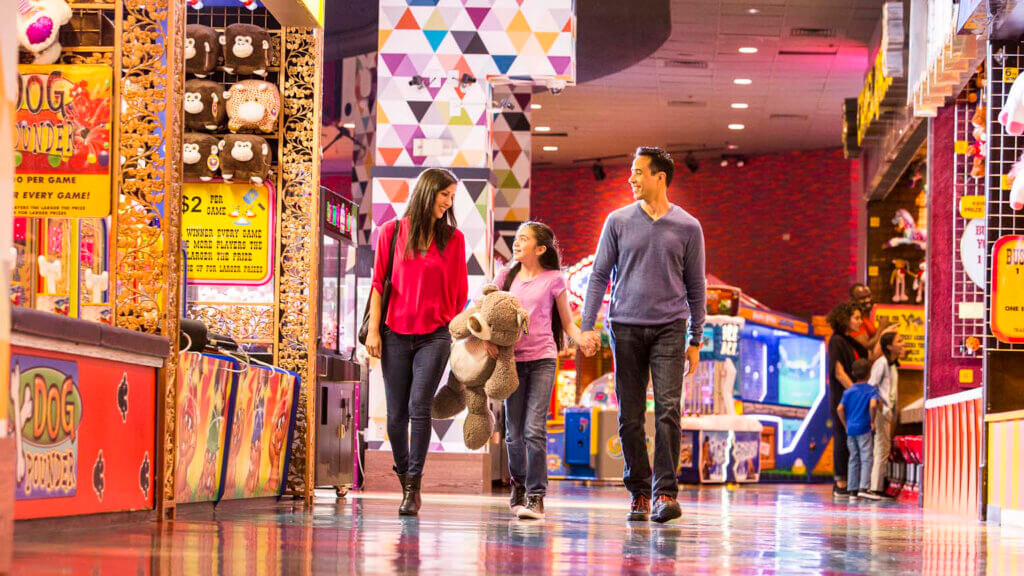 Carnival Midway Games
For kids and anyone young at heart, the Carnival Midway presents all your carnival game faves, like Pick a Duck, Water Coin Drop, Balloon Pop, Watergun, Ping Pong and Fish Bowl, skee ball, and countless others. Whether you're after games of skill, or games of chance, the classic Carnival Midway games at Circus Circus Reno make for a great way to spend the day.
Reno Circus Shows & Carnival Midway Acts
The XP Arcade and Carnival Midway Games are reason enough to check out the Carnival Midway—then add clowns, artists and acrobats soaring overhead, performing free nightly entertainment overhead. Check out Carnival Midway on weekend nights and you're sure to see a live show above the Midway area, complete with the industry's best circus performers, acrobats and live entertainers for a night you won't soon forget.
Hours:
The Carnival Midway operates under seasonal hours. From Sunday through Thursday, play Midway Games from 10:00 AM to 10:00 PM, and on Friday and Saturday from 10:00 AM through 11:00 PM. For the most current information on Circus Acts, please contact the Carnival Midway directly at (775) 329-0711.
Admission:
There is no general admission to access the Carnival Midway, but be sure to bring cash or card to purchase card-issued credits for arcade games.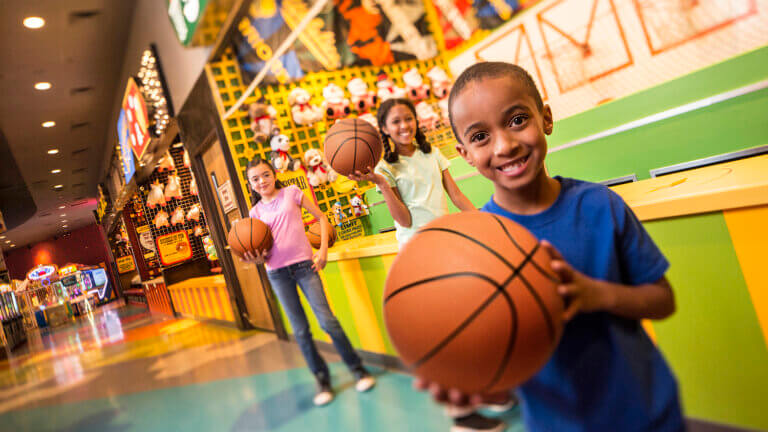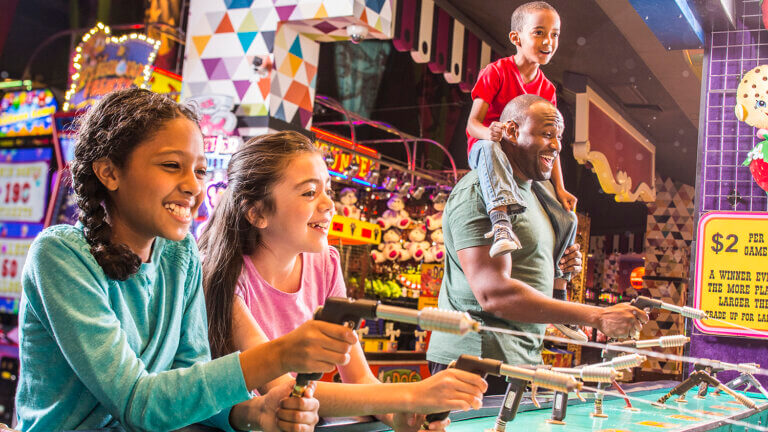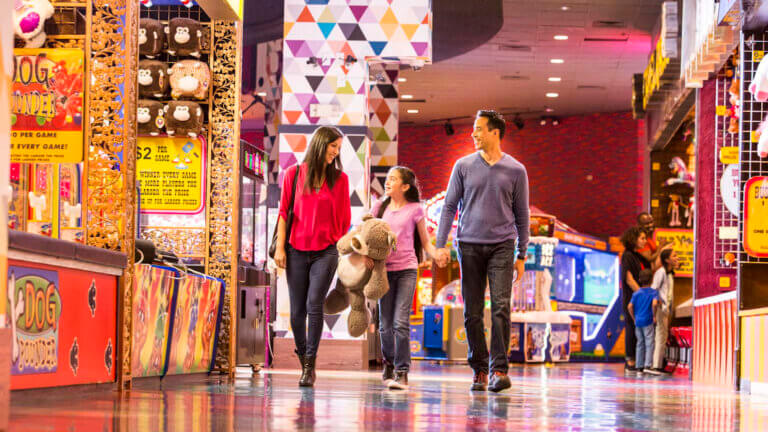 This Location: