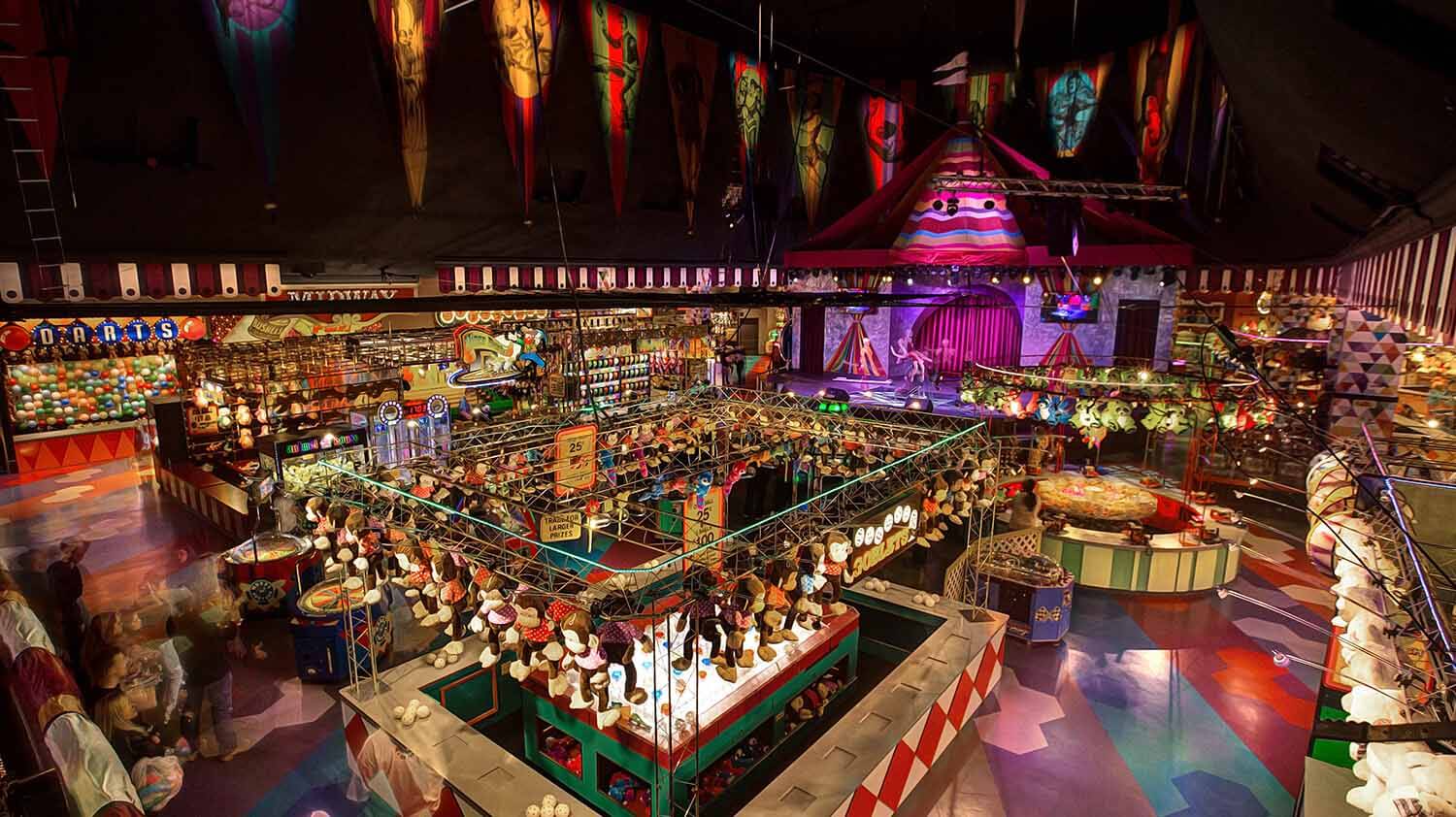 Carnival Midway at Circus Circus Reno
If you're headed to the Biggest Little City with the whole fam, you can't go wrong booking a room at Circus Circus Hotel Casino at THE ROW – and the party atmosphere of the Carnival Midway is your first stop for family fun.
The Circus Circus Midway has been a longstanding fixture in the heart of downtown Reno, allowing generations of families to relive their childhoods and share the magic of the circus with their kids. Try your hand at traditional carnival games for a chance to win stuffed animals and other awesome prizes,  or catch free circus acts performed live every day before hitting the arcade.
Circus Circus Midway XP Arcade Games
The XP Arcade is 5,300 square feet of fun, featuring 40 games ranging from fan favorites to the latest and greatest. Test your skills at Space Invaders or Pac-Man, best your buddy on a racing game, or pick up extra goodies from a claw machine. No coins needed, as guests load money on an ATM-style card which also stores ticket points – making it even easier to save up and get the biggest prize they've got.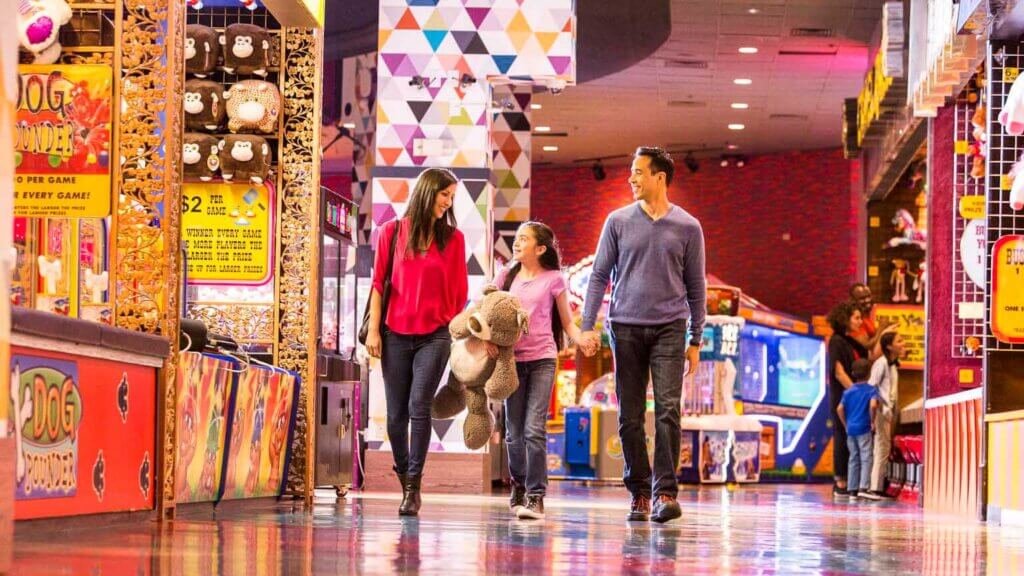 Carnival Games at the Circus Circus Midway
Step right up! The Carnival Midway presents all your favorite fair games, including ring tosses, water gun races, balloon pops, pick a duck, and countless others. Classics like Whac-A-Mole and Skee-Ball bring lots of family fun, and new video games like Centipede Chaos and Pixel Play provide challenge for all ages. Load up credits on a midway playcard and earn tickets for premium prizes that await you at the winner's counter. Enjoy the thrill of the midway and arcade games day or night.
Reno Circus Shows & Carnival Midway Acts
If the XP Arcade and carnival games weren't enticing enough, the clowns and acrobats performing live should be. These free shows take place once a day, and the entertainment includes tightrope tricks, aerialists on silks, hilarious feats on unicycles and tiny bikes, gravity-defying feats, and clown shenanigans. Circus Circus Reno truly brings the circus fun to you!
Hours:
The Carnival Midway is open daily from 10:00 AM to 11:00 PM. Live circus acts take place at 5:30 PM on Monday, 6:30 PM on Tuesday and Wednesday, 5:30 PM on Thursday and Friday, 12:45 PM on Saturday, and 11:00 AM on Sunday. For the latest information, please contact Circus Circus Reno directly at (800) 648-5010.
Admission:
There is no cost to enter the Carnival Midway and there is free parking in the Circus Circus parking garage. Be sure to bring cash or card to purchase card-issued credits for arcade and carnival games.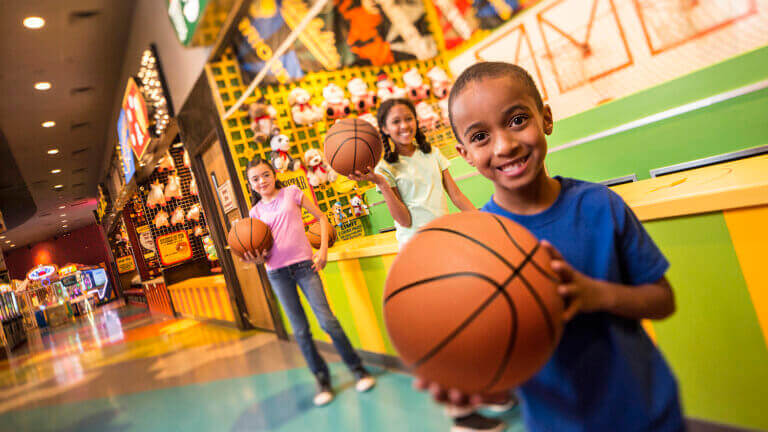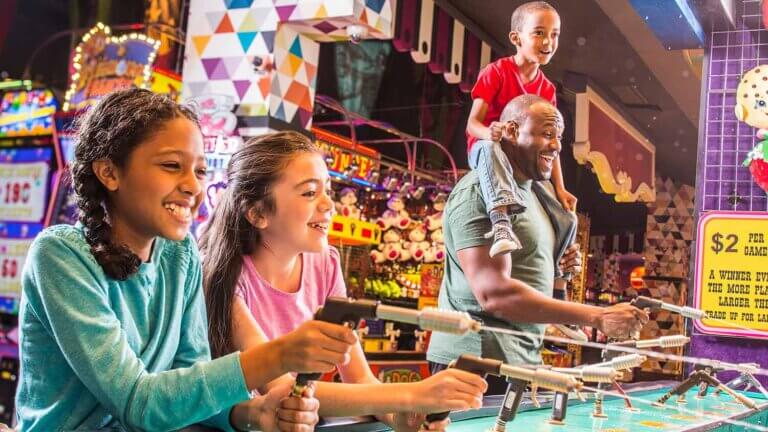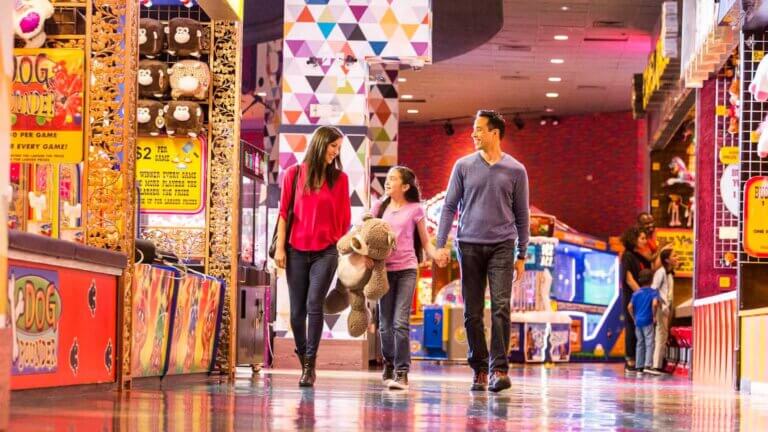 This Location: