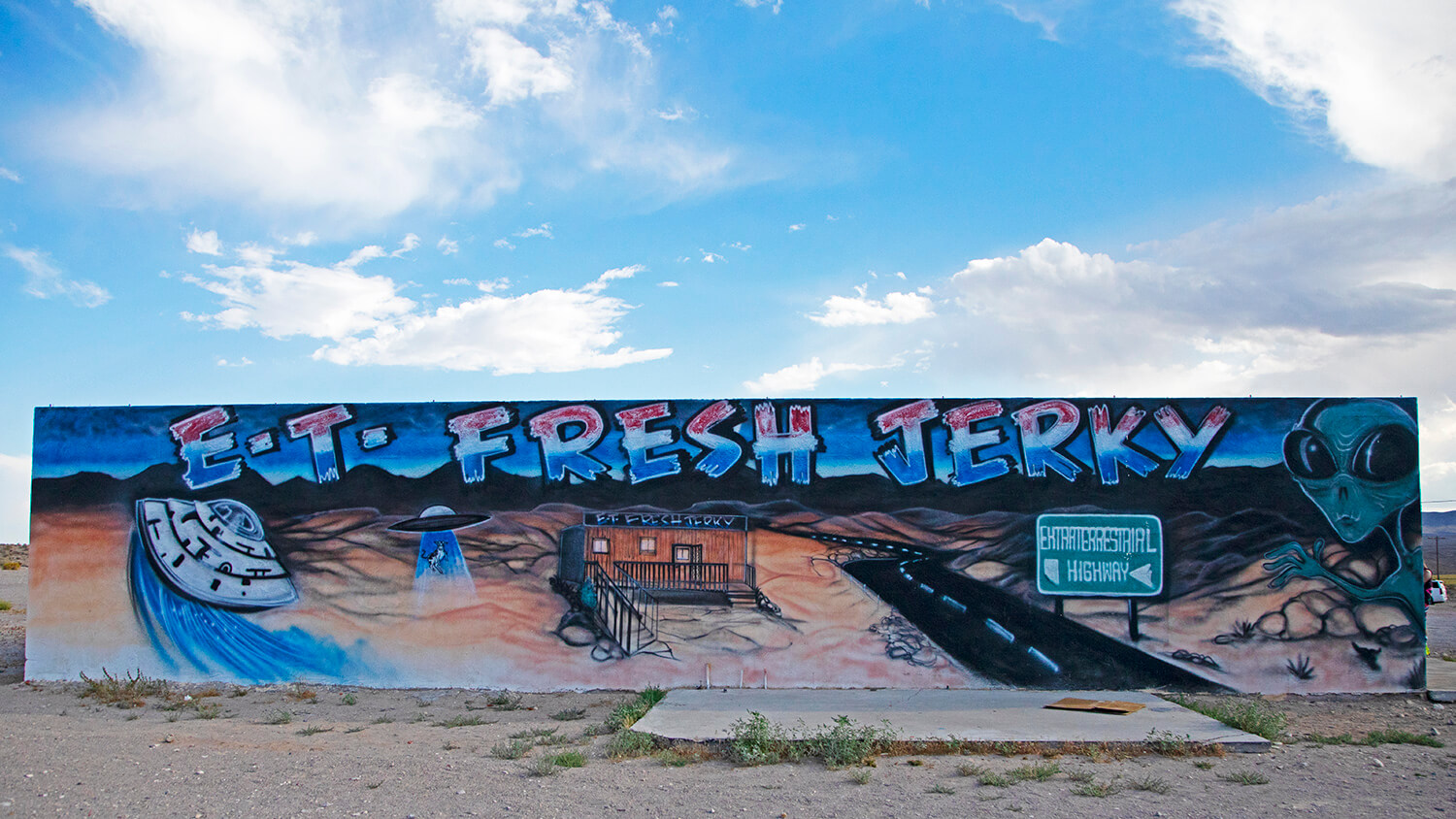 Alien jerky in Nevada may sound like something straight out of a Sci-Fi flick, but at the Junction of NV-318/NV-375 and U.S. 93 (the Great Basin Highway) it's very real. E.T. Fresh Jerky is an amazing Extraterrestrial Highway or Great Basin Highway pit stop and will not fail you when it comes to clean restrooms and punchy character.
Aside from alien jerky, they also offer a wide range of eclectic souvenirs and, as promised, the 'cleanest restroom in all of Area 51! Don't forget to leave your mark by signing the wall before you hit the road. In addition to the endless array of damn good jerky, E.T. Fresh Jerky also offers a selection of beverages (including Martian Poop flavored soda), candy, dried fruit, nuts, and gourmet olives. Best of all, the life-size alien murals surrounding E.T. Fresh Jerky make for some memorable photos to take home. At very least, it's a good way to get out of the car and stretch your legs.
Hours:
E.T. Fresh Jerky is open seven days a week from 9:00 AM to 6:00 PM.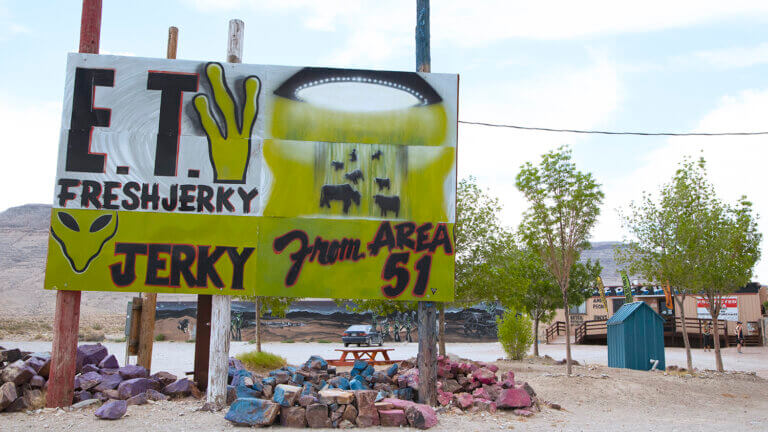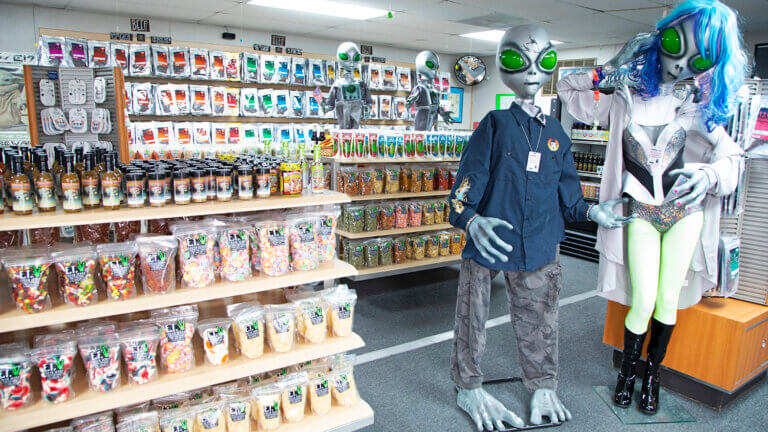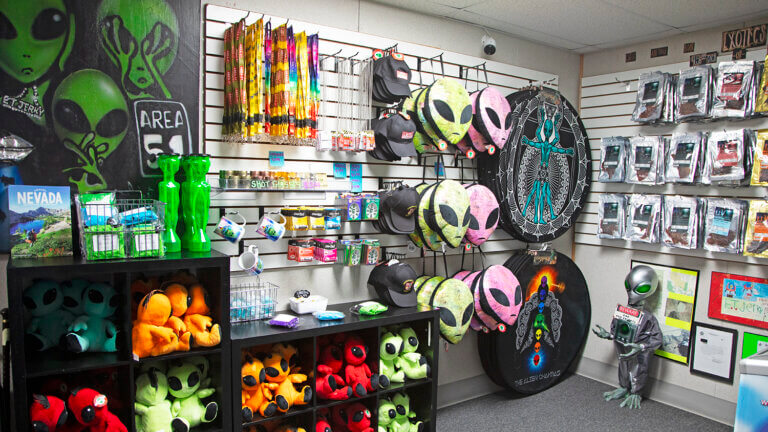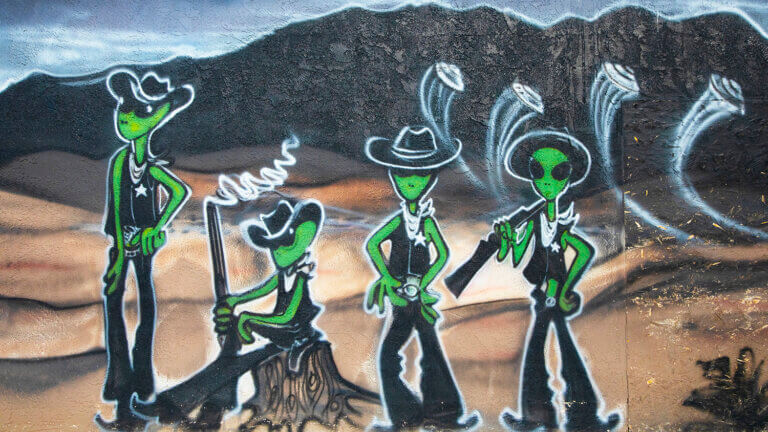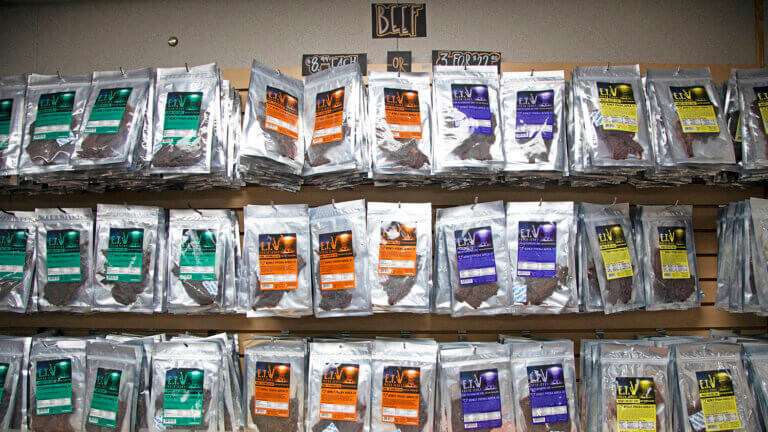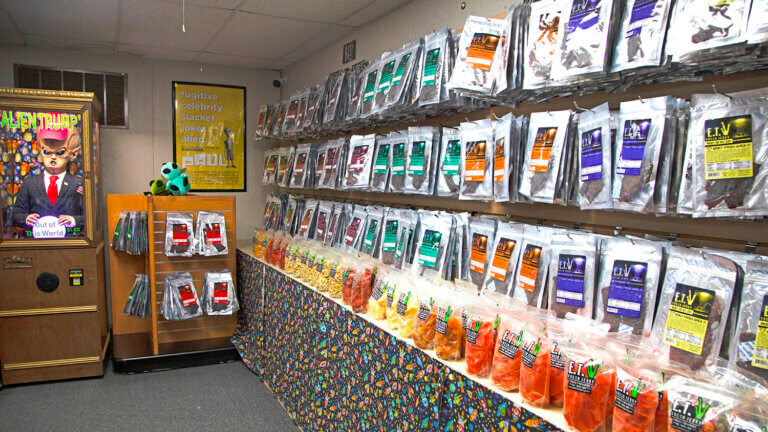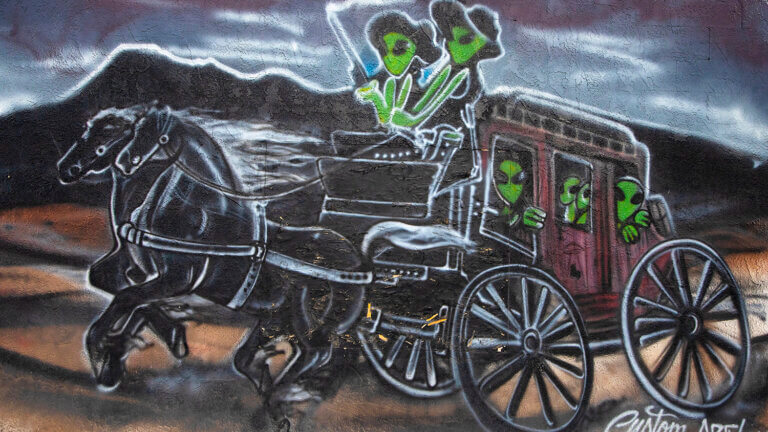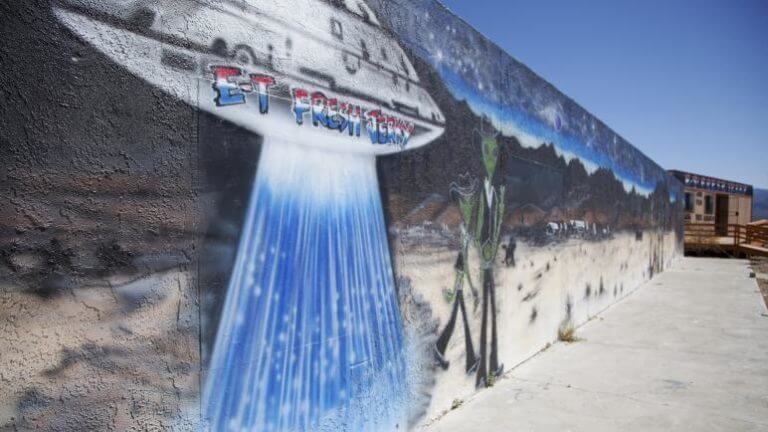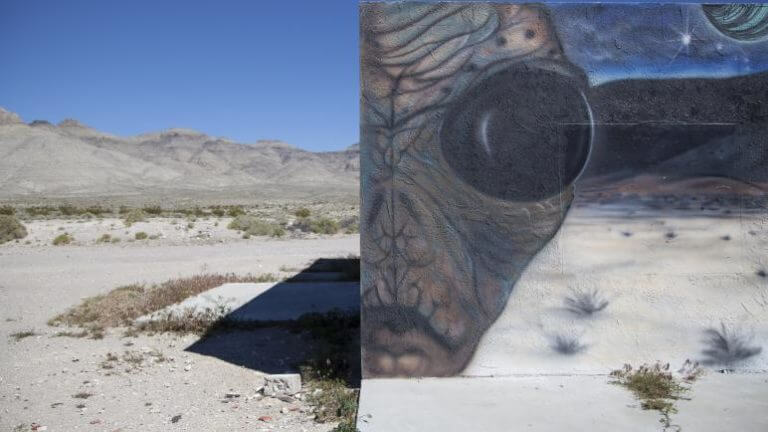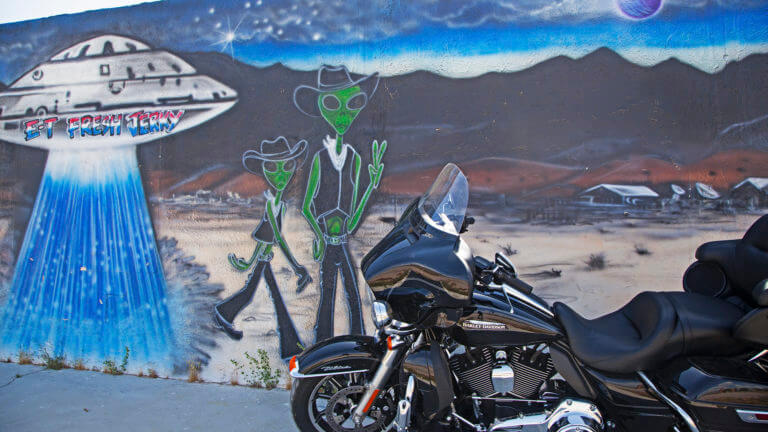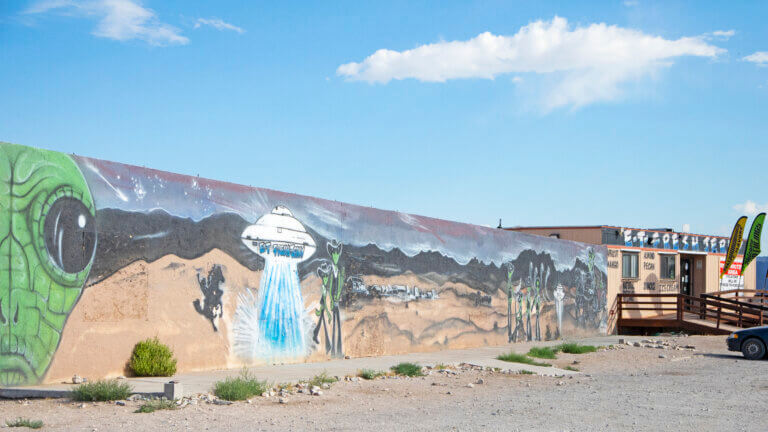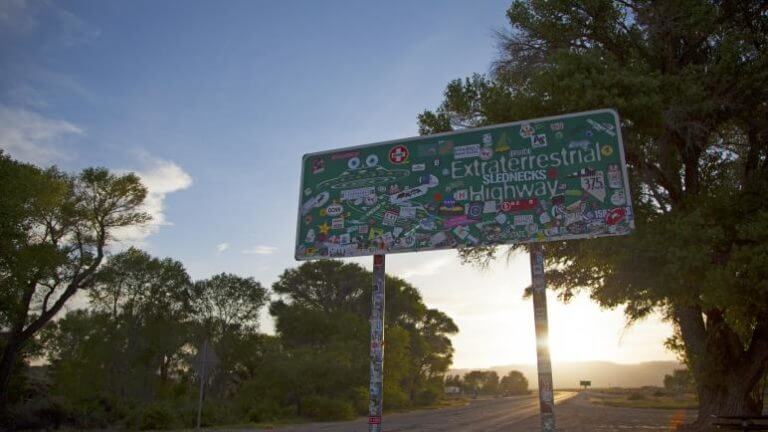 This Location: