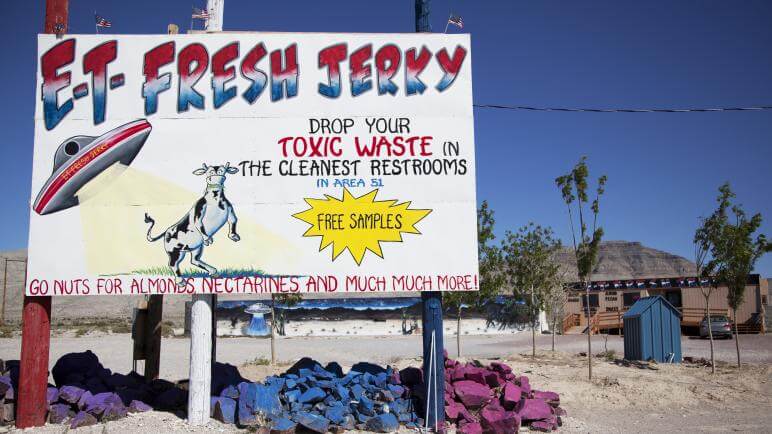 The Best Alien Jerky in Nevada
Alien jerky in Nevada may sound like something out of science fiction, but at the Junction of NV-318/NV-375 and U.S. 93 (the Great Basin Highway) it's very real. E.T. Fresh Jerky is an uncanny rest area and will not fail you when it comes to clean restrooms and punchy character. Offering free samples of all the alien jerky Nevada has to offer, it's a great stop to put on your Nevada road trip checklist. Aside from alien jerky, they also offer a wide range of eclectic souvenirs and, as promised, the 'cleanest restroom in all of Area 51! Don't forget to leave your mark by signing the butcher paper at the pay counter. In addition to what seems like an endless range of jerky, E.T. Fresh Jerky also offers a selection of beverages (including Martian Poop flavored soda), candy, dried fruit, nuts, and gourmet olives.
Best of all, the life-size alien murals surrounding E.T. Fresh Jerky make for some memorable photos to take home. At very least, it's a good way to get out of the car and stretch your legs.
Plan to pull over at E.T. Fresh Jerky on your next drive through Nevada!
Getting to E.T. Fresh Jerky
E.T. Fresh Jerky is located in Hiko, NV. If you've never heard of Hiko, it's not too far from Rachel, NV, which is the closest town to the infamous air force base, Area 51. If you're coming from Rachel, NV, head east and keep going until you see a sign advertising Area 51's cleanest restrooms. That's when you know you're there.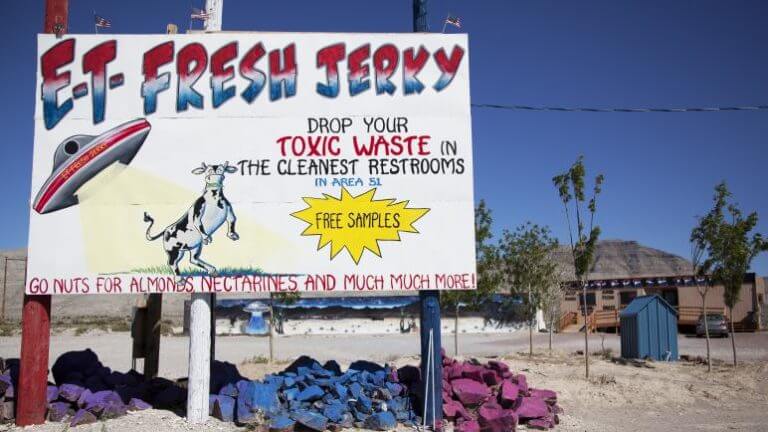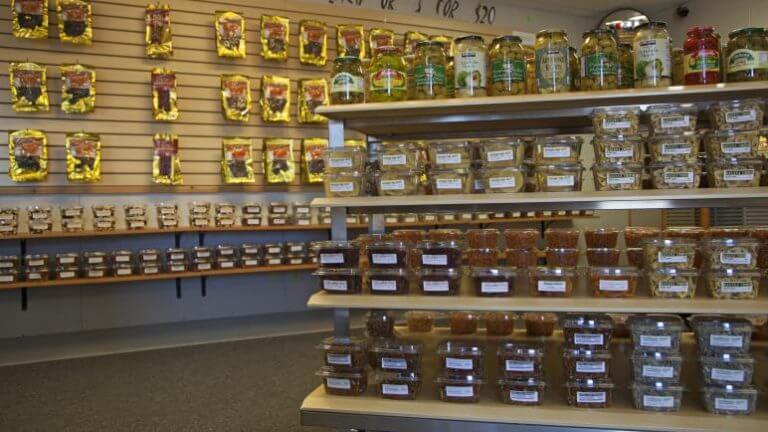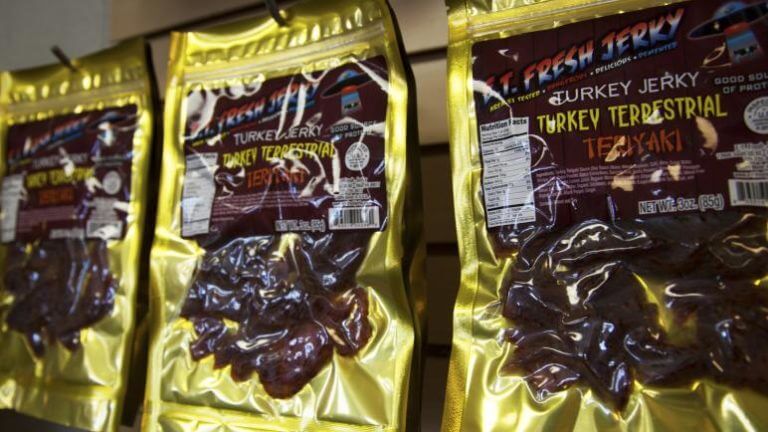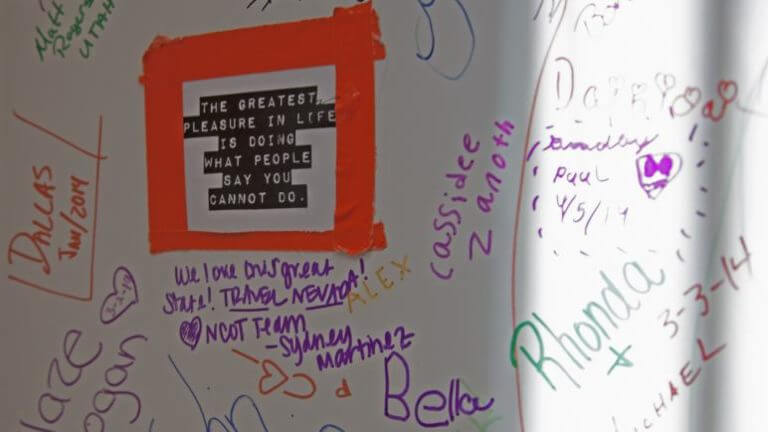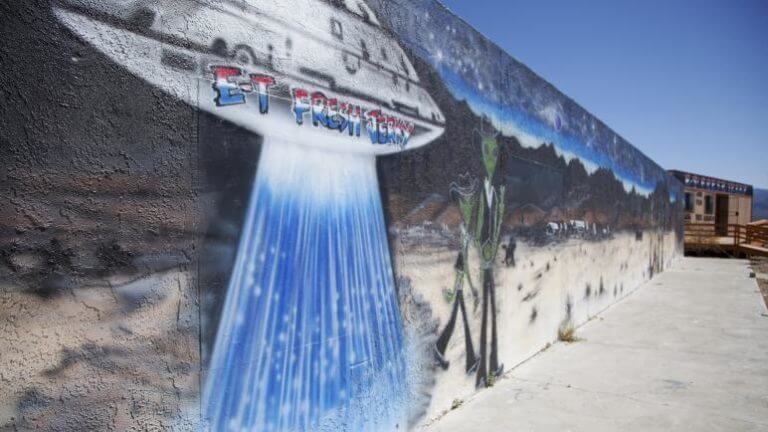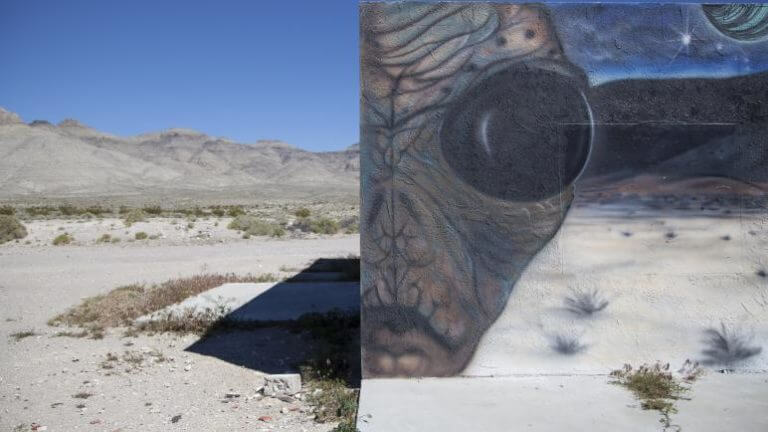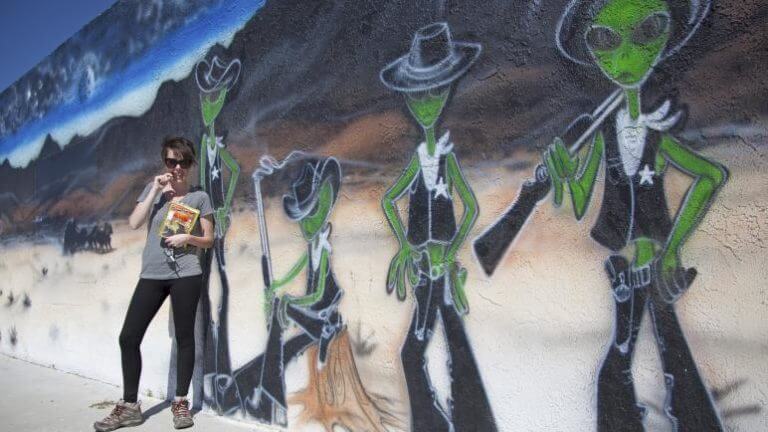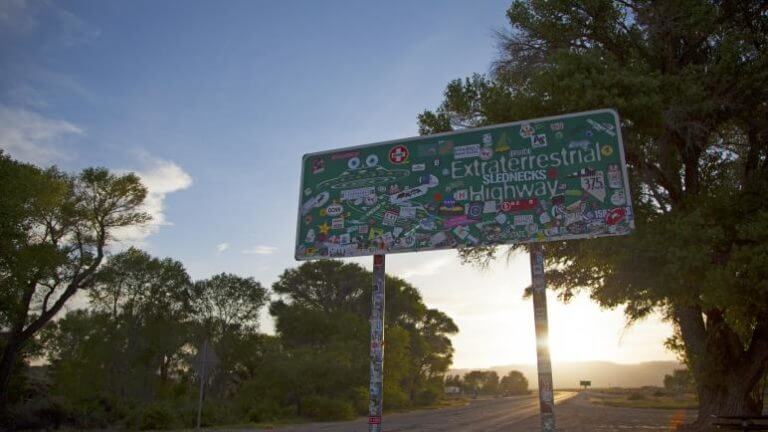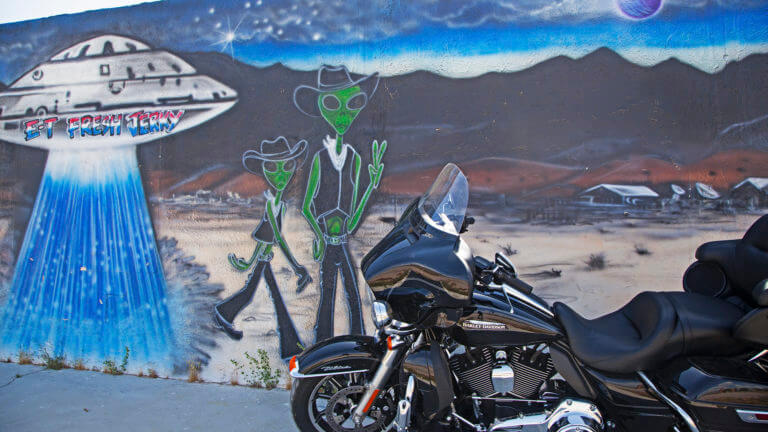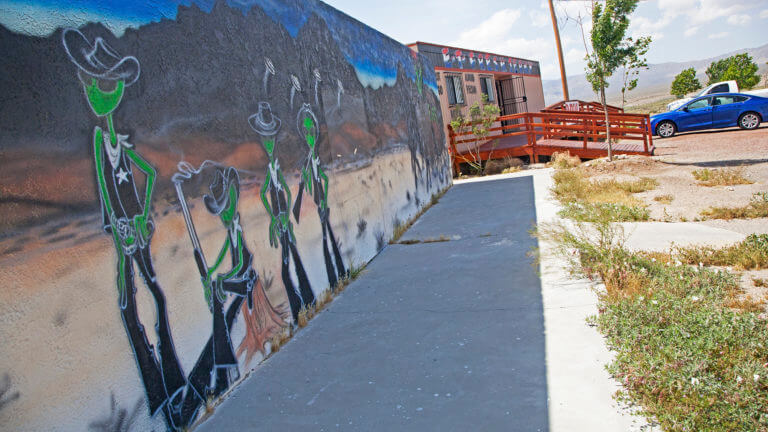 This Location: