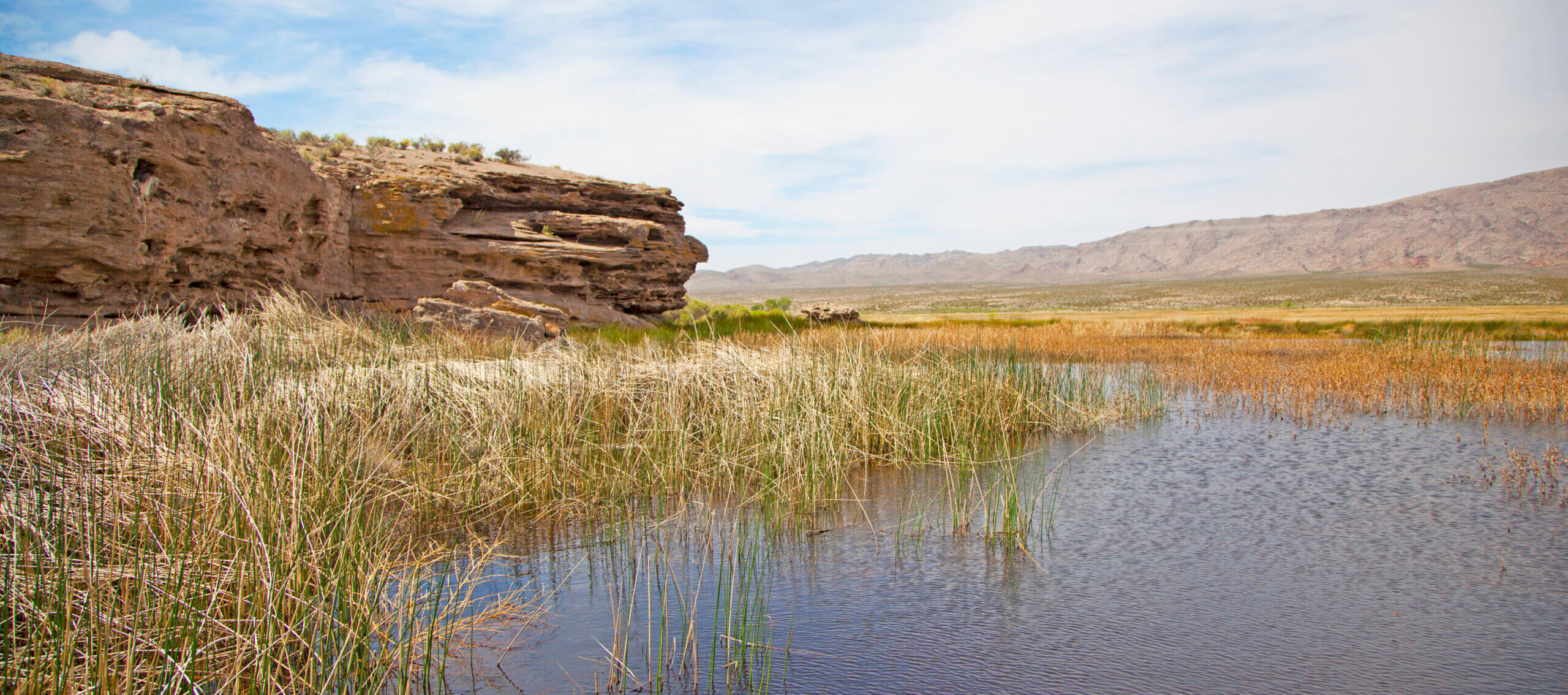 Alamo
With a never-ending list of things to do and see nearby, Alamo's appealing character charms just about every visitor passing through.
Although only 90 miles North of Las Vegas, the quiet Alamo community has such a drastically different setting making it feel decades away. This quaint town marked its 110th anniversary in 2011, yet still maintains an appealing, small-town atmosphere reminiscent of an earlier time.
With a never-ending list of things to do and see nearby, Alamo's appealing character charms just about every visitor passing through. Although not far from the harsh Mojave Desertscape filled with Yucca plants and Joshua Trees as far as the eye can see, Alamo couldn't be any different as it's tucked way in the astoundingly lush Pahranagat Valley. With an abundance of water, many residents in the valley depend on agricultural development and ranching.
And, just around the corner is the Pahranagat National Wildlife Refuge, one of over 500 managed areas in the national Refuge system. This beautiful oasis has more than 5,000 aces of wetland and grassland areas and serves as a critical stop on the Great Pacific Migratory Route. Thousands of migratory birds and waterfowl from dozens of different species pass through the valley annually, making for a truly incredible spectacle. Stay a little longer than an afternoon for amazing hunting [Pahranagat even has a handicap accessible boardwalk for hunters,] camping, or wildlife viewing. Photography enthusiasts can even take advantage of some pretty impressive photography blinds in the area. Visitors to the Refuge may also find petroglyphs, like the legendary Pahranagat Man, and other rock sculptures left from native people who called the valley home thousands of years ago.
In addition to Pahranagat National Wildlife Refuge, there is an unbelievable amount of in this neck of the woods that promise fantastic fishing, like Key-Pittman Wildlife Management Area, just to the north of town. If you're into rock hounding, be sure to check out Oak Springs Trilobite Area, just about 40 minutes to the east of town. And, if it's some good solid R&R that you're after, Alamo has got you covered there too. With impressive accommodations like the Cowboy's Dream Bed and Breakfast or Timbers Lodging and Grill, there is a comfortable option fit for every budget.
Best yet, don't forget a promising gem that's right around the corner: the Extraterrestrial Highway. A mere 12 miles from this famed stretch of road, Alamo is the perfect starting [or ending point] to an unforgettable, only-in-Nevada experience. Travel to Rachel and back within a day, check out the Alien Research and UFO Center, snag some beef jerky at E.T. Fresh Jerky or try you hand at spotting your own UFO right in the heart of Alamo.