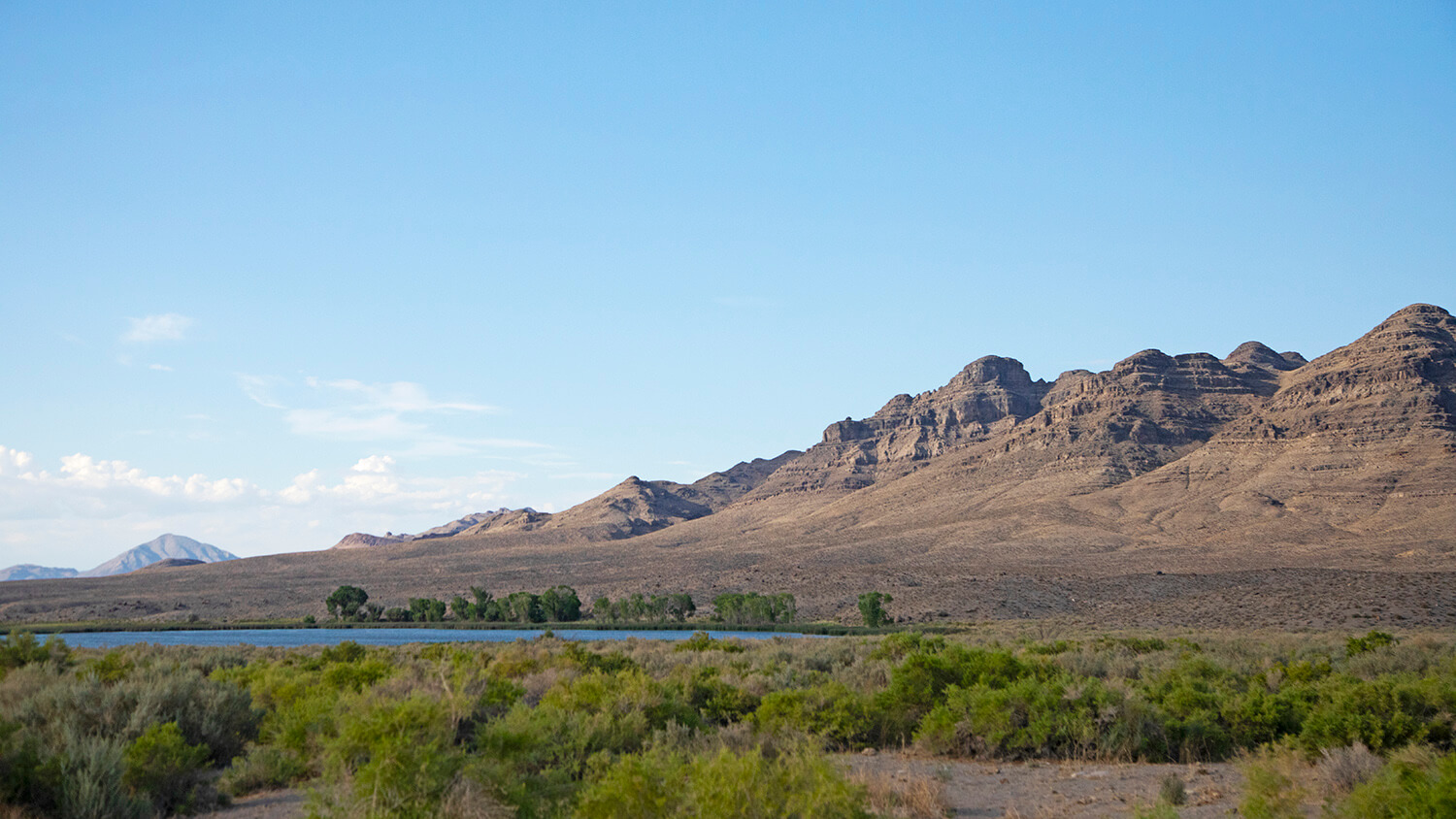 Key Pittman Wildlife Management Area
Ready to get to know a true desert oasis? Situated in southeastern Nevada on the edge of beautiful Alamo, let your wild side run free at Key Pittman Wildlife Management Area. Part of the greater Pahranagat Valley just north of Pahranagat National Wildlife Refuge, the Alamo area has been a refuge to people and animals for thousands of years, thanks to its against-all-odds incredibly lush, low desert environment. Made up of two lakes that provide habitat for all kinds of waterfowl, reptiles, upland game and mammals, Key Pittman is the perfect road trippin pit stop for wildlife lovers, nature photographers, and outdoorsmen of all kinds.
American Indians were the first to call Pahranagat Valley home, inhabiting modern day Key Pittman sometime between 8,000 and 13,000 years ago. All kinds of gold and silver mining brought people to the region—agricultural ranching took over afterwards, thanks to lush natural springs and wetlands throughout the valley, and continues to be the Alamo-area's main industry today. Named Key Pittman Wildlife Management area after a United States Senator from Nevada, the Nevada Department of Wildlife manages the wildlife area, which includes 1,332 acres spanning across Nesbitt and Frenchy Lakes.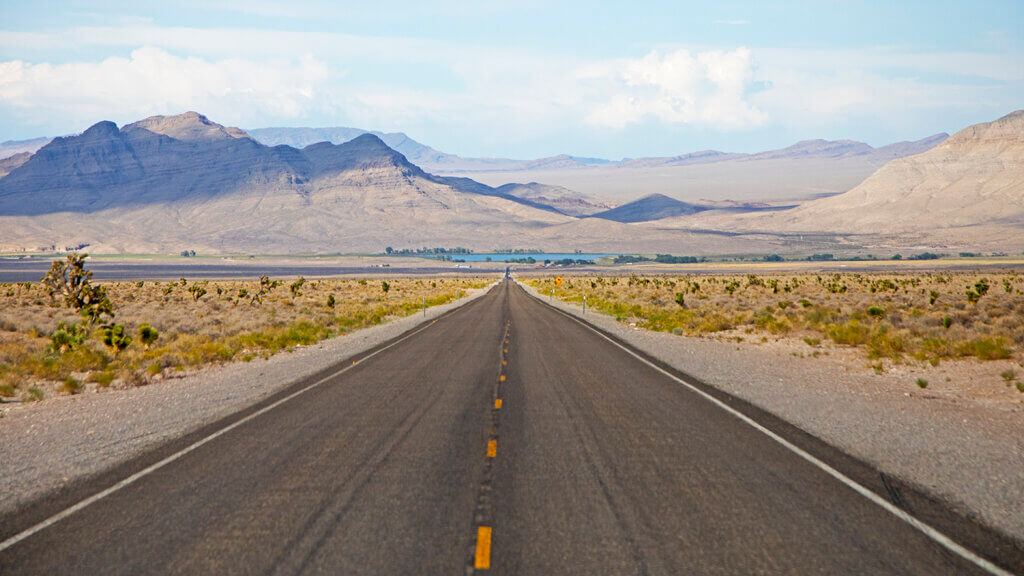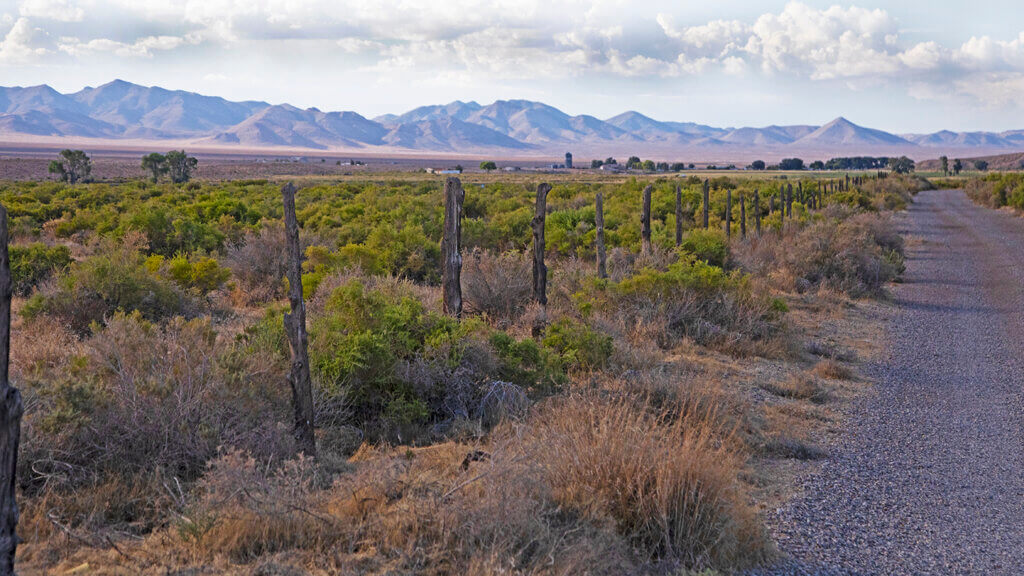 The wet meadows at Key Pittman rise out of surrounding alkali sagebrush, supporting all kinds of wildlife. More than 24 species of ducks live in and around Key Pittman, like the green-winged teal, mallard, pintail and shoveler. Migrating birds like Tundra and Trumpeter swans use Key Pittman as a resting place along their flight paths seasonally, too. Beyond a large range of waterfowl, keep an eye out for chukar, mourning doves, white winged doves, black-tailed jackrabbit, desert cottontail, bobcat, kit and gray fox, beaver, muskrat, coyote, badger, striped and spotted skunk, raccoon, ring-tailed cat, desert bighorn sheep, mule deer, and beyond.
Nesbitt Lake is the fishable lake of the two—within, anglers will find a diversity of all kinds of fish, like black bullhead catfish, bluegill and largemouth bass. A primitive boat launch is located on the south side of Nesbitt Lake, making for a perfect place to start a day of fishing or waterfowl hunting, which is permitted within Key Pitman on a seasonal basis.
Know Before You Go
Before casting a line into any bodies of water in the Silver State, get yourself legal with a proper Nevada Fishing License. Grab one in advance at NDOW's website and if you're already here, grab one at one of the state's many license agents. For the most up to date info on Key Pittman Fishing Regulations and a current fishing report, click here.
When traveling Nevada backroads, be sure to live by the Dirt Road Code by traveling with 4×4 access and spare tire. Carry plenty of snacks and water, be sure to let someone know where you're headed and when you plan to return, and practice Leave No Trace methods whenever possible. Along this road, towed trailers, cab over campers and tent trailers are not recommended.
Getting There
Situated about 110 miles north of Las Vegas along the Great Basin Highway, the easiest way to access Key Pittman is from the quiet community of Alamo. From Las Vegas, take I-15 north, then follow Highway 93 to Alamo. From Alamo, head north on 93, then make a left turn onto the Extraterrestrial Highway and an immediate right turn onto Highway 318. There are a few entrances to Key Pittman – one can be found right near the 375/318 junction, and another is located four miles north on Highway 318.
Hours:
Key Pittman WMA is open 24 hours a day, 7 days a week. The only thing preventing you from getting outside here would be a seasonal, weather-related closure. For more info on Key Pittman and to check conditions before heading out, get in touch with the NDOW State Office at (775) 688-1495.
Admission:
Key Pittman WMA is managed by the Nevada Department of Wildlife, making free public access available to all.
This Location: