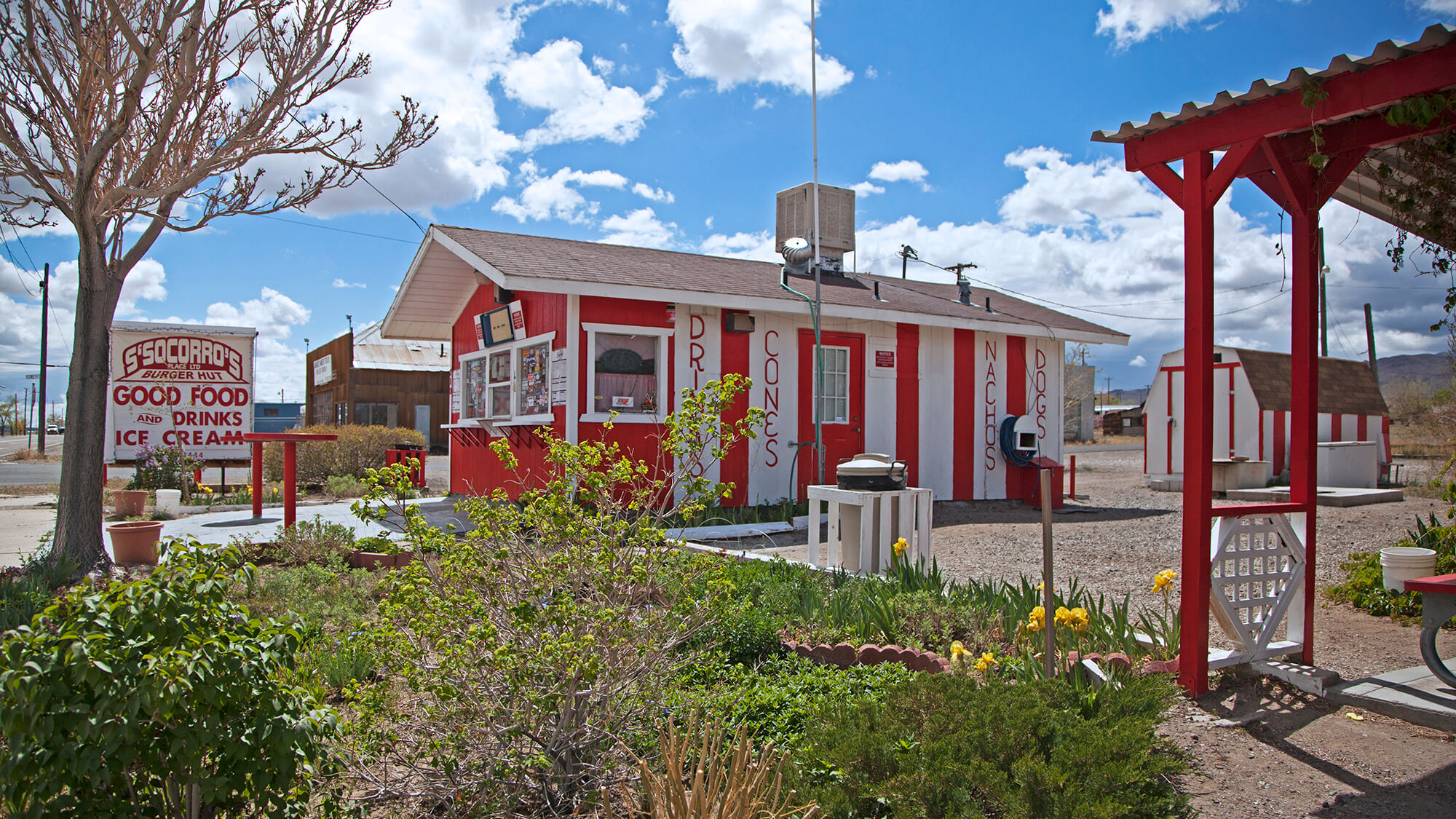 The best burger in the state? That's what many Nevadans will say, having stopped at this bright beacon of deliciousness as they travel the Free Range Art Highway—or the main artery that connects Reno to Vegas. Located in the tiny community of Mina, we'd say if you blink you might miss it, but Socorro Streight herself took measures to make sure that won't ever happen by painting her storied burger joint bright red. For years, she's mastered the basics at Socorro's Burger Hut, employing the mantra: "Fast Food's Not Good, Good Food Is Not Fast". Her menu has a little something for everyone, but the best part about it is she sticks to a simple menu with fresh ingredients. And we'll tell you what: one bite into that burger and you'll know exactly what we're talking about. This is a no frills kind of place in the best ways, with a walk-up ordering window, pub height standing room only tables, or outdoor picnic benches.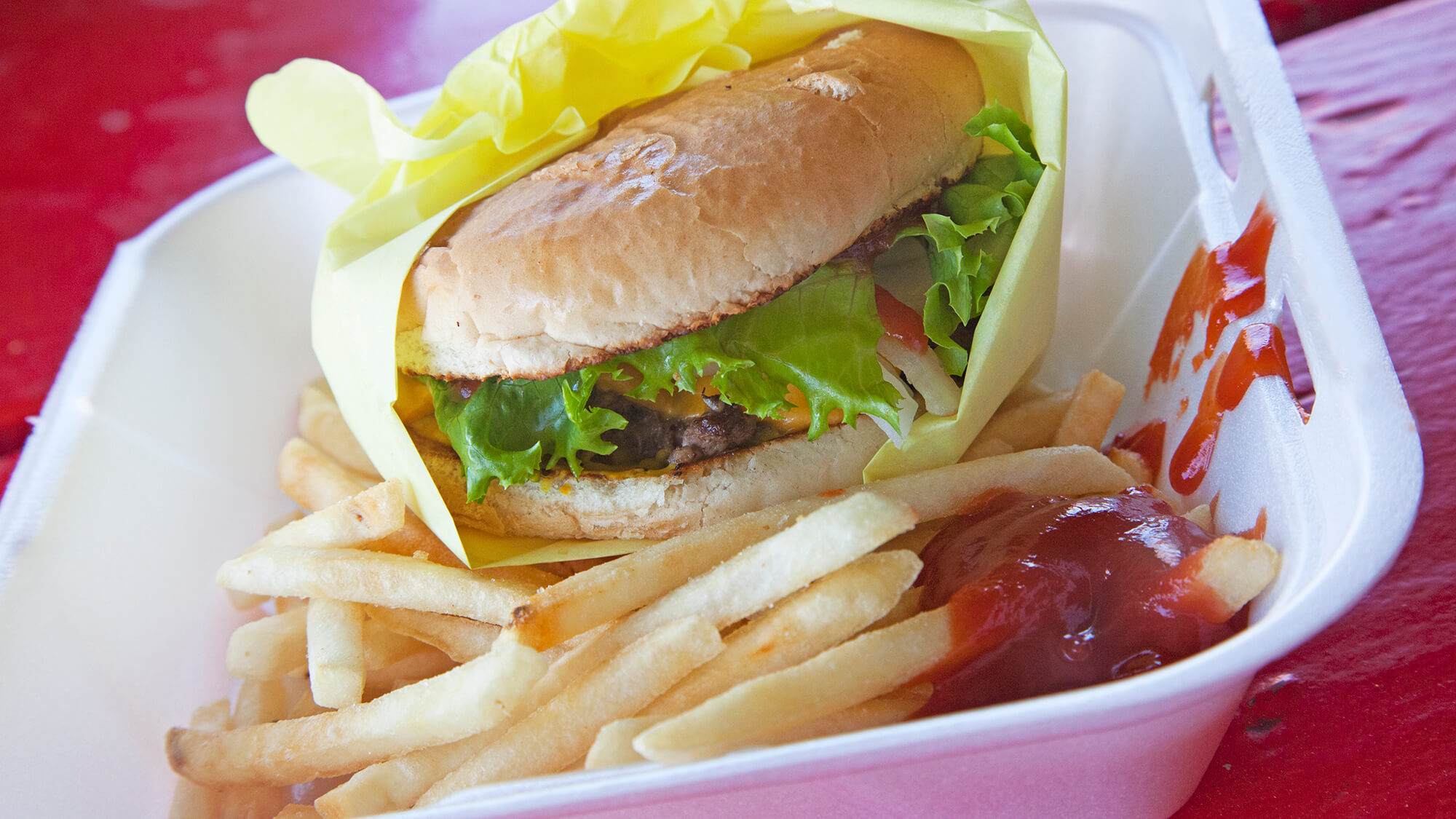 Of course, the burger with a side of fries or onion rings is what folks rave about—especially off road enthusiasts who are drawn to the area to race the high desert terrain every year, and Burners who follow the Free Range Art Highway up to the Black Rock. (Don't believe us? Check out the smattering of stickers, coating Socorro's front windows that tells the story of visitors drawn here from around the country.) But, Socorro herself will whip up other damn good options with a grandmotherly demeanor to boot, like the BLT, Corn Dog, Fish and Chips, or Hot Wings. It's all made to order, served fresh, and if you're lucky, made with love by Socorro herself. Best yet, the milkshakes are totally something to write home about, so be sure to order one up before hitting the road.
Does it get any better than one of the best burger joints in the state found along a pretty amazing little road trip? Nah, didn't think so. #NVEats
HOURS
Socorro's Burger Hut is located right on U.S. Highway 95 in the community of Mina, which is about the halfway point between Hawthorne and Tonopah. This bright red shake shack-style building is located on the west side of the highway, and open Thursday thru Tuesday from 10:00 AM to 6:30 PM. Closed Wednesdays. For more information on hours, directions, and menu, dial (775) 573-2444.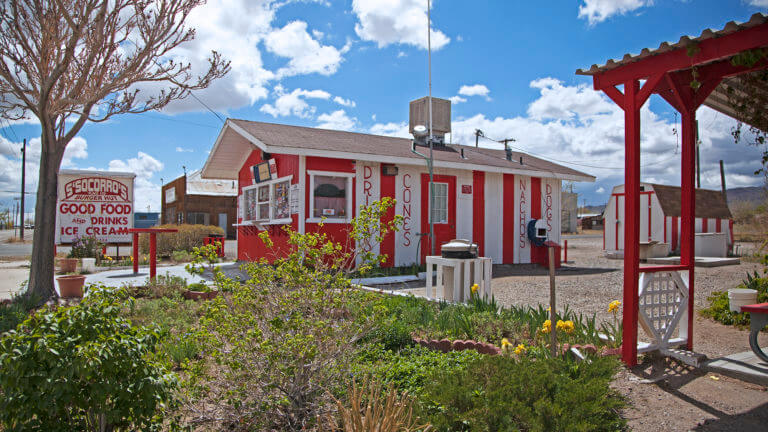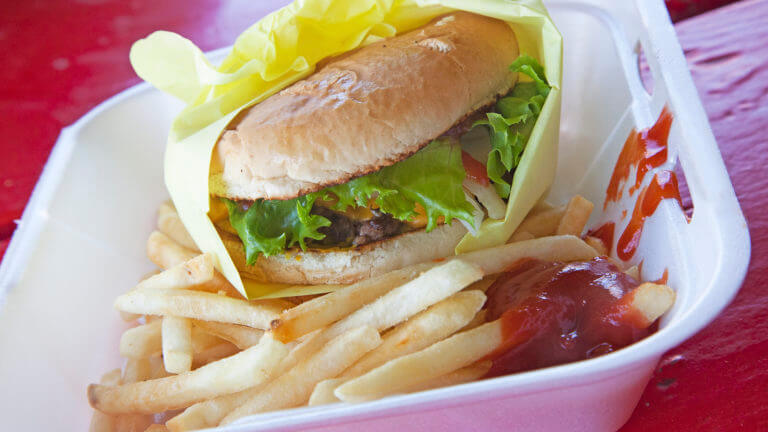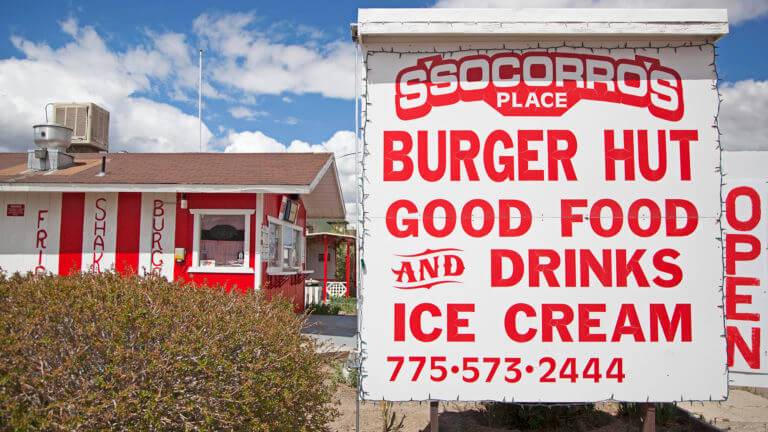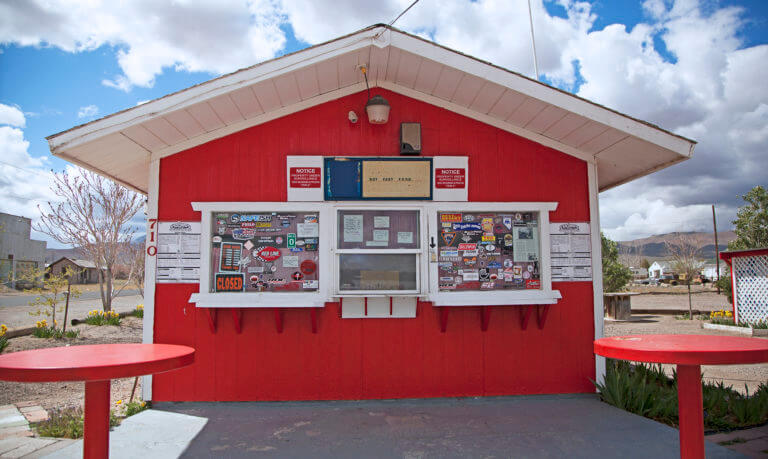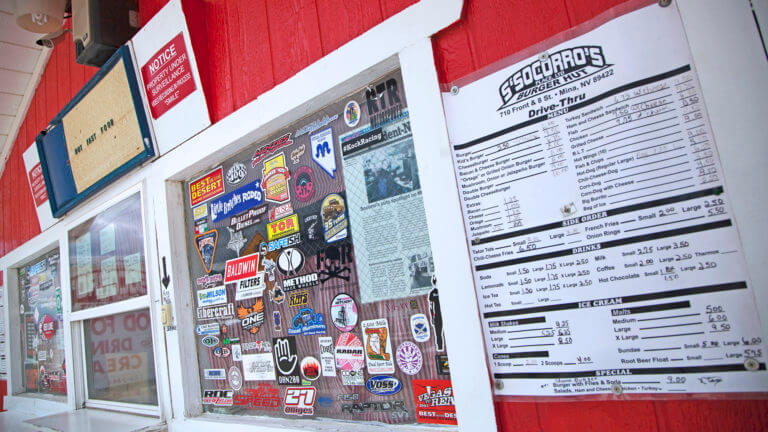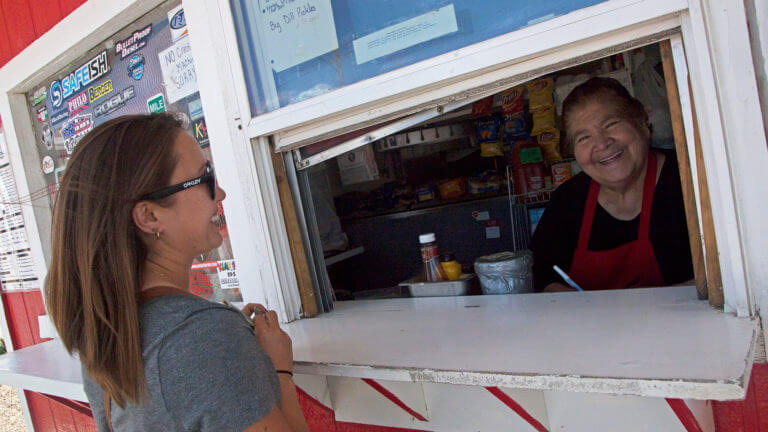 This Location: