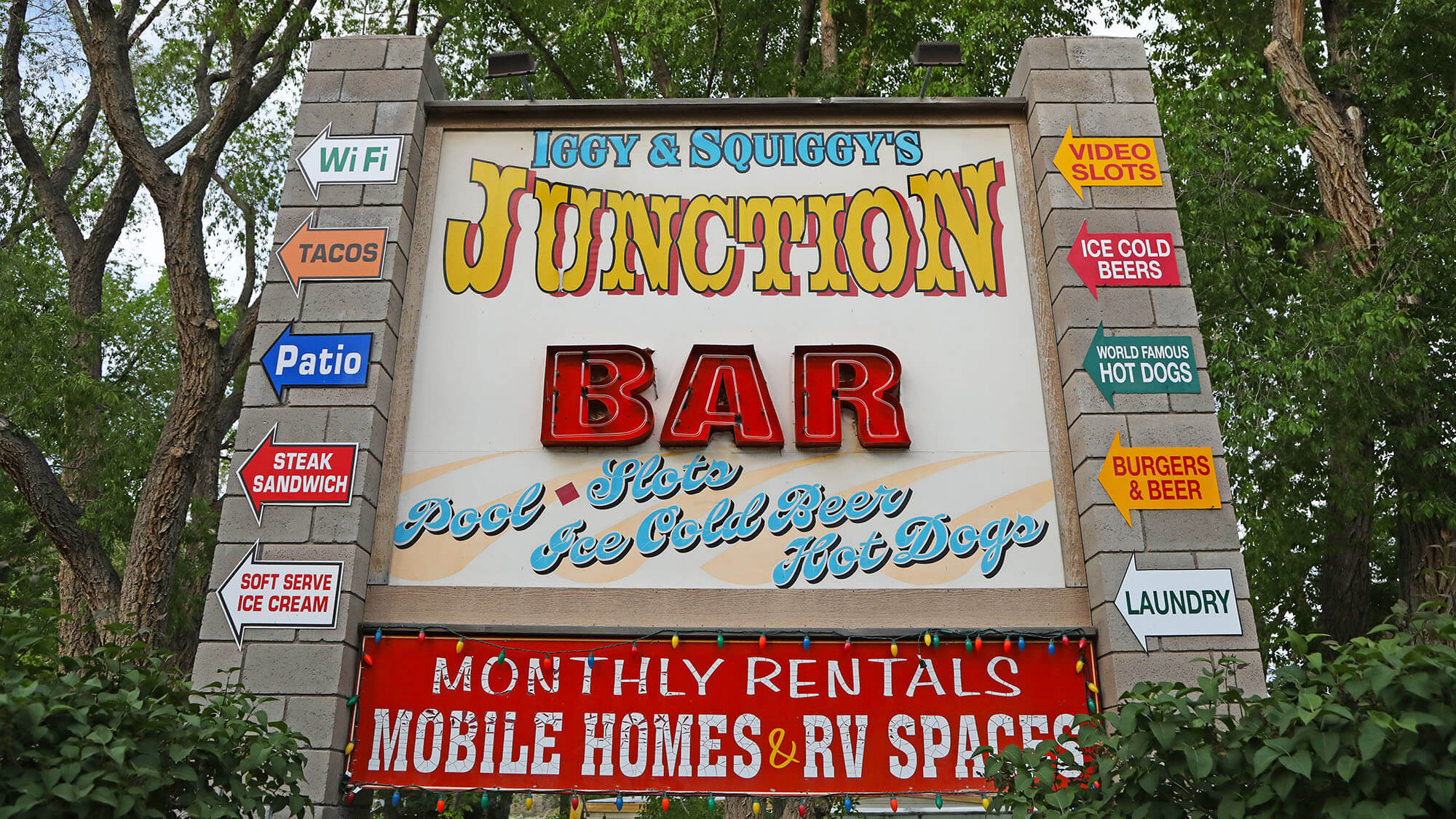 Iggy & Squiggy's Junction Bar
Two words: NEVADA MARTINI. If you haven't heard of it, or worse, drank one yourself, head for Iggy & Squiggy's Junction Bar, just south of Gardnerville on the outskirts of Topaz Lake. You know how we say that sometimes the best places in Nevada are hidden in plain sight? That couldn't be further from the truth when it comes to this Sagebrush Saloon, but after you know where it is, it will be a regular stop when traveling US 395 from there on out.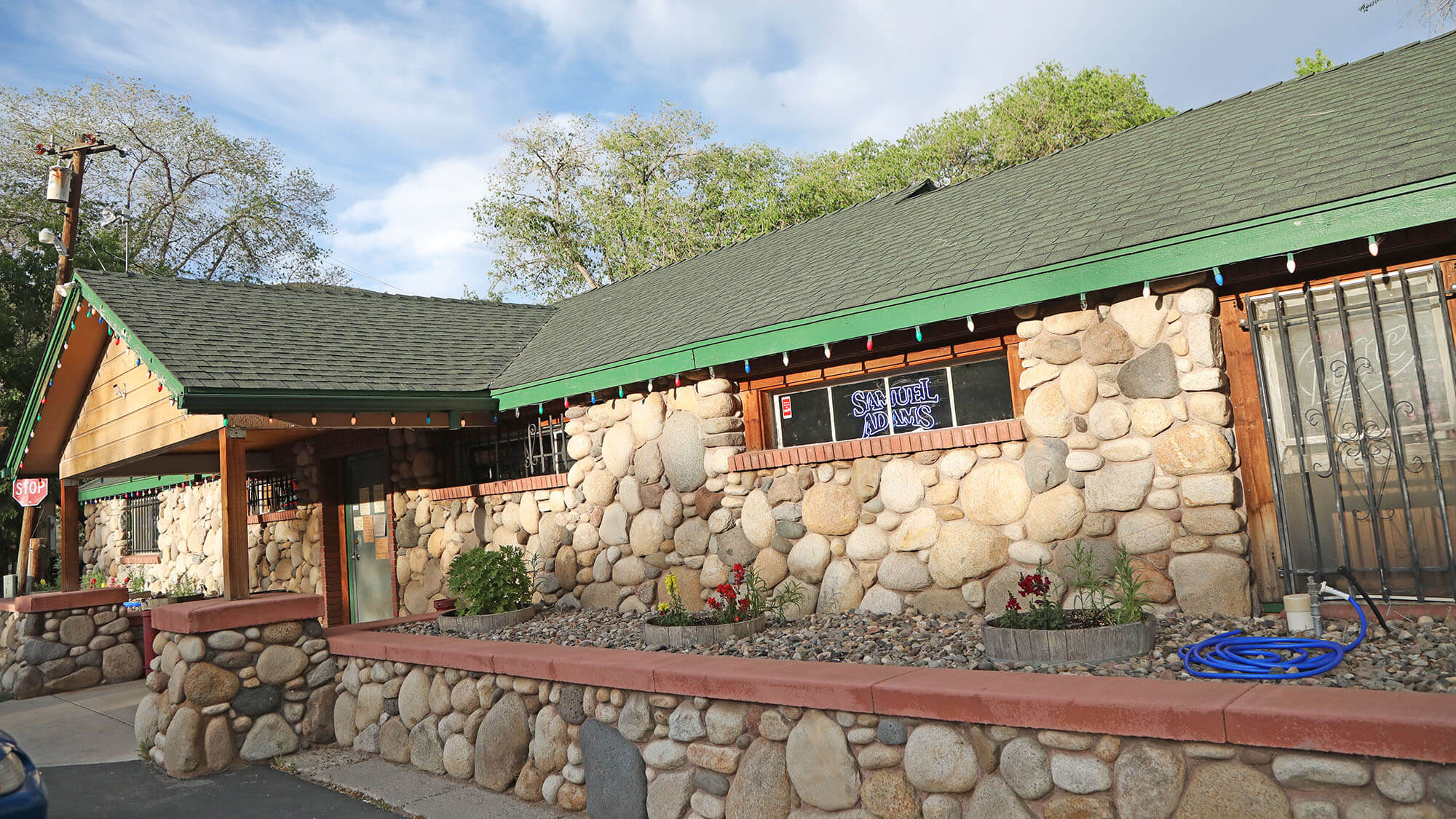 Aside from all the classic Sagebrush Saloon characteristics—awesome friendly locals, cold draft beer and cocktails, and a hell of a lot of distinctive Nevada grit—Iggy & Squiggys is home of the "Nevada Martini". You'll find no shakers or vermouth here, but can bet that your frosty Coors Original or PBR will come with gourmet olives that somehow pack an unimaginably delicious, salty punch you didn't realize your beer had been missing all this time.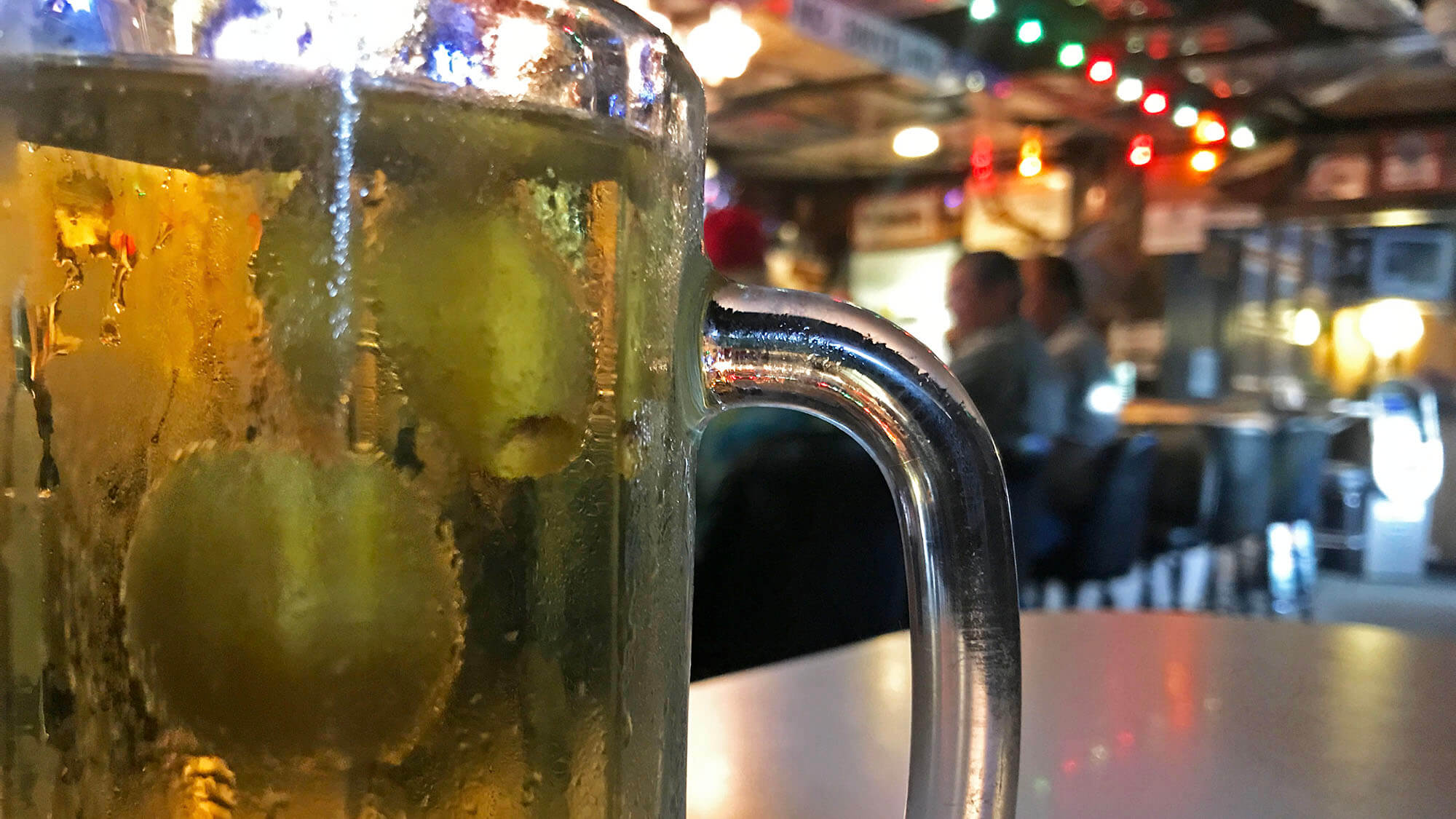 A handful of Holbrook Junction regulars are usually posted up at the bar, and you can usually count on rubbing elbows with motorcyclists riding through this gorgeous section of US 395. Aside from the Nevada Martini, plan to get your hands on "The Real Deal"—a ½ lb. hamburger with chips, that includes your Nevada Martini. That's the main menu event here and certainly worth traveling for in itself, but Iggy & Squiggy's has also got an awesome lineup of other treats, like tacos, the Junction Dog, and butterscotch soft serve ice cream, to name a few.
Travel Nevada PRO TIP: Like most of the other Nevada greats, Iggy & Squiggy's is cash only. There is an ATM available on site, but remember to carry cash when visiting here, and all other Sagebrush Saloons.
MOTORCYCLE TENT CAMPING
Situated on a park like, lush lawn area, Iggy and Squiggy's offers amazing overnight camping. Amenities include picnic tables, bathrooms, and laundry facilities. For the most up to date information on reservations and rates, dial the property directly at (775) 266-3340.
HOURS
Iggy & Squiggy's Junction Bar is open Wednesday through Sunday from 11:30 AM to 8:00 PM, and the Grill is open from 11:30 AM to 7:00 PM. The bar is closed entirely Monday and Tuesday. That being said, if you've got your heart set on visiting Iggy & Squiggys, be sure to dial ahead to make certain they're open, at (775) 266-3340.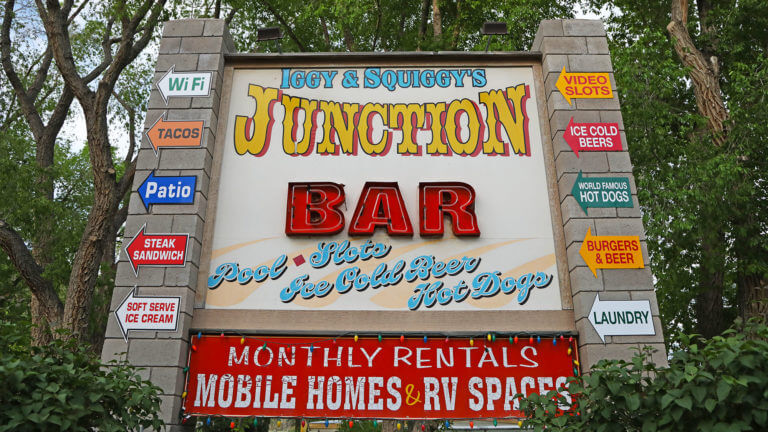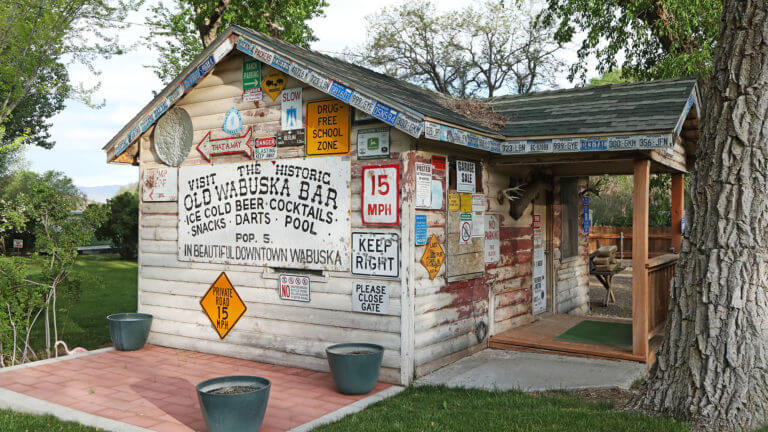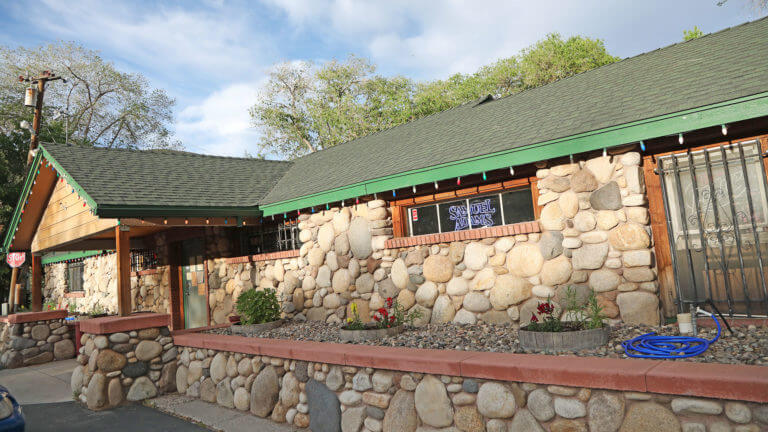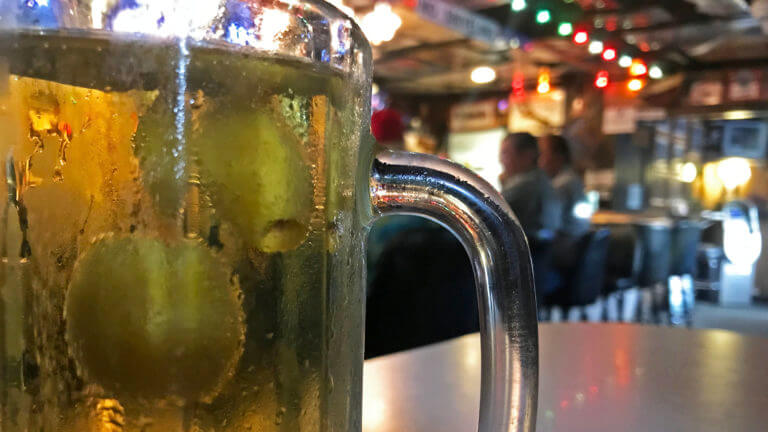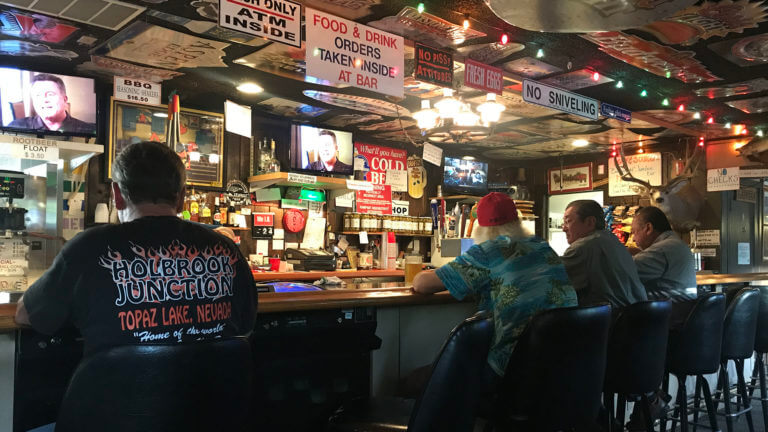 This Location: