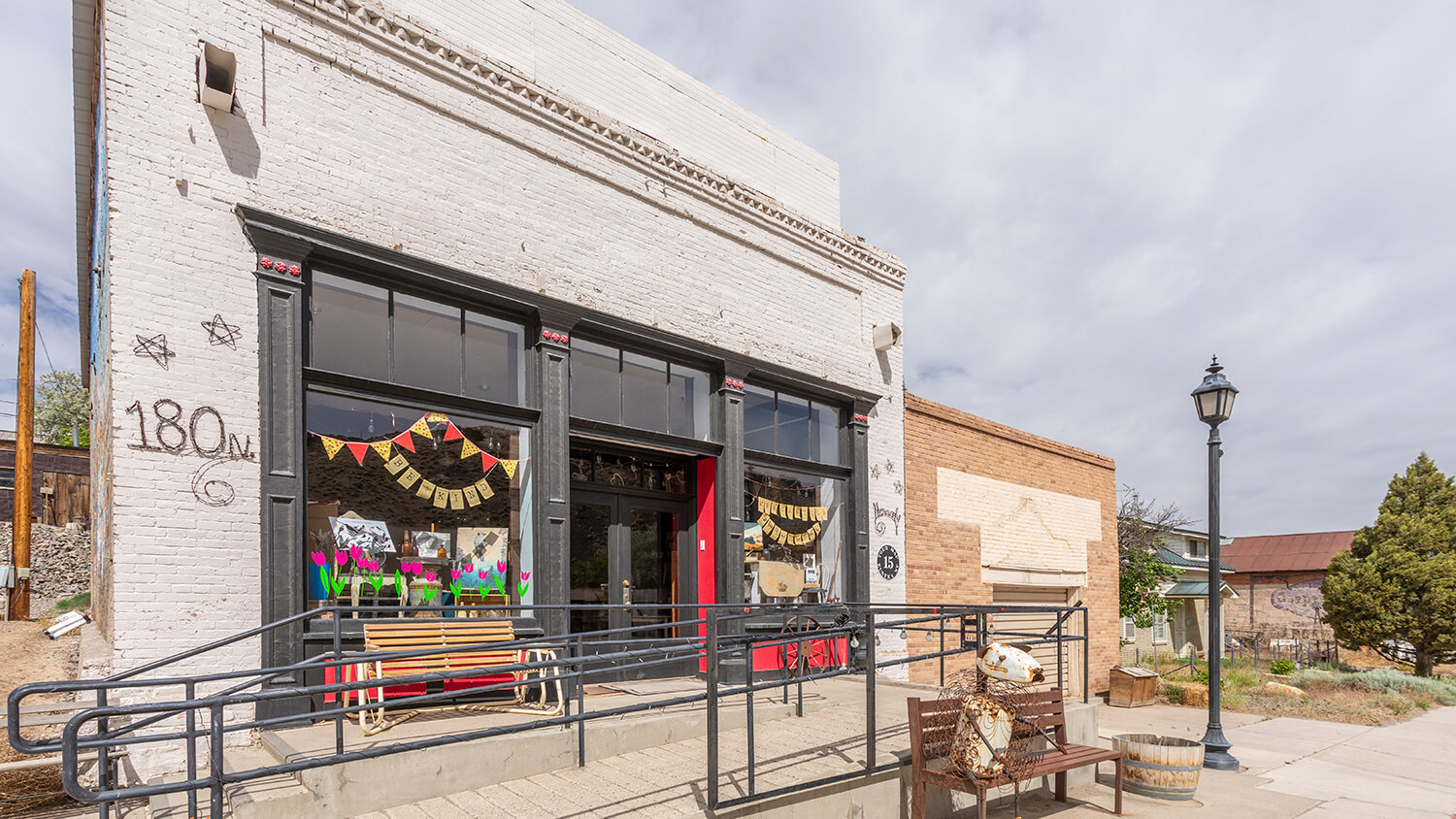 180 Gallery and Gift Shop
Discover one of the best preserved 19th century historic mining districts in the Silver State from the 180 Art Gallery & Gift Shop in the heart of Eureka, NV. Built in 1877 during the height of Eureka's silver bonanzas, this beautiful Eureka shop brims with all kinds of artwork from local artists, but first opened as the Tognini and Company, a Swiss-Italian mercantile company. Just a few years later this historic building became the Eureka Billiard Hall & Saloon, before becoming Carbonaris, headquarters for one of Eureka's largest production charcoal companies.
Despite its many changes in businesses through the years, this historic site has remained in the hands of the same family—the Bonetti/Biale family—since it first opened for business nearly a century-and-a-half ago. As one of the many stops along the Eureka Historic District self-guided walking tour, stop in stop by the 180 Art Gallery & Gift Shop to admire nearly 150-year-old history, along with a well curated gift shop packed with locally made artwork of all kinds. Historically preserved by the Eureka Restoration Enterprise, purchase artwork from Nevada artists, handmade jewelry, locally thrown pottery, handmade soaps, books and more, with all proceeds devoted to restoring more Eureka buildings and projects.
Hours:
The 180 Art Gallery & Gift Shop in Eureka is open Monday through Thursday from 11:00 AM to 4:00 PM. 
This Location: