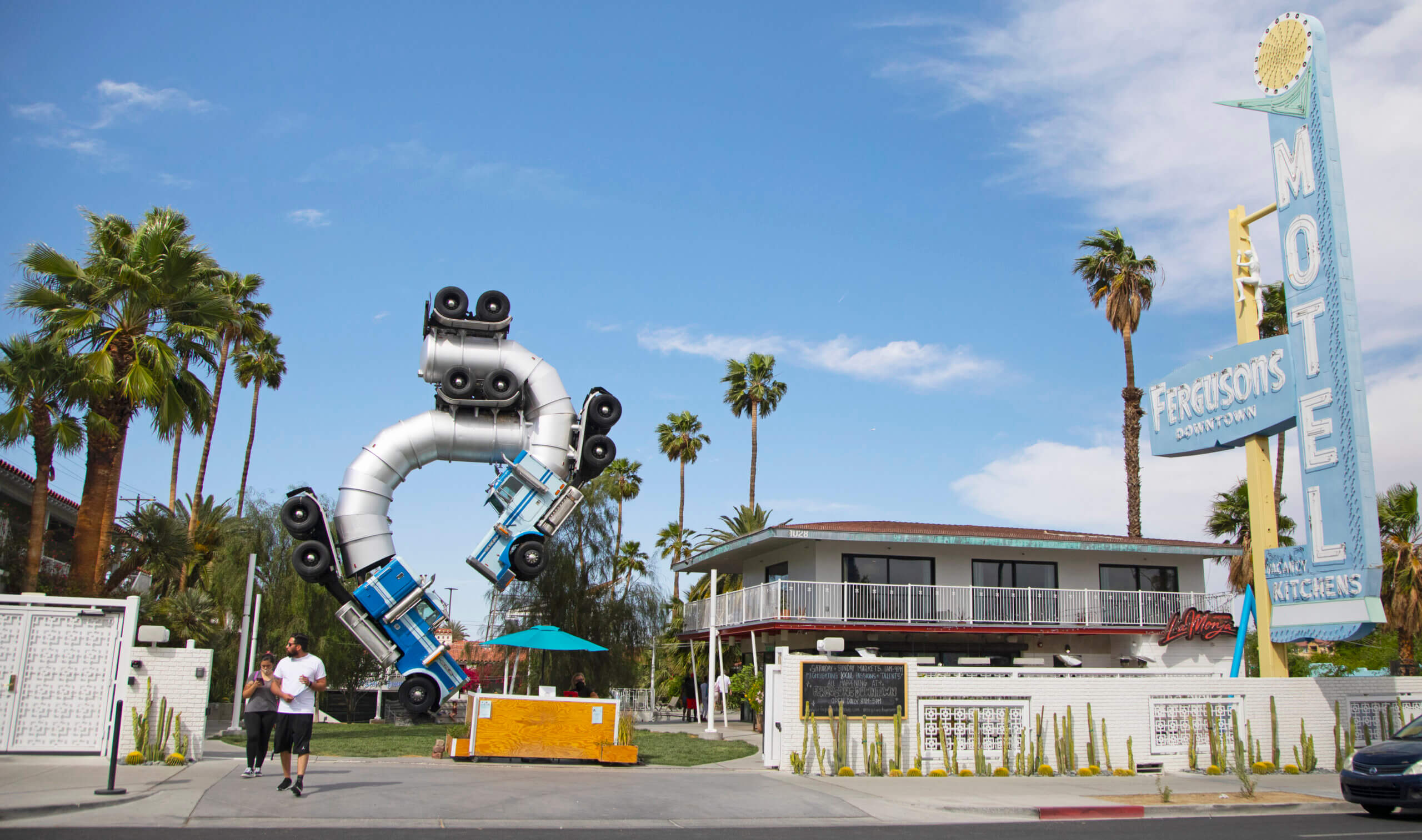 Want to get to know the real downtown Las Vegas? There's no better way to find it, than getting in touch with local makers, arresting art sculptures, and a true sense of local community than at Fergusons Downtown. Situated along the historic, newly revitalized Fremont Street, the reopening of Fergusons Motel has cultivated a diverse and inviting community, brimming with creativity and passion to both visitors and locals alike. With an ethos that creative minds are the heartbeat of Las Vegas, get to know the real Las Vegas community one maker at a time at Fergusons Downtown.
Get to Know Fergusons Downtown
Take the pledge of shopping local and small, then shop hop your way through tons of great, locally owned businesses of all kinds at Fergusons' hotel-rooms-turned-retail-stores. Discover 13 shops—that all started from Fergusons' Market in the Alley, who grew their businesses to a point of needing a true brick-and-mortar storefront. From coffee lovers, to shopaholics, to workshops and more, there's something for everyone at this local shopping experience. For a complete list of shops at Fergusons Downtown, click here. If your visit brings you to Fremont East on the weekends, be sure to check out Market in the Alley—a weekly event that showcases crafters, artists, entrepreneurs, and beyond.
Vegas Test Kitchen
This brick-and-mortar restaurant location within Fergusons offers a variety of different cuisines and flavors, presented by local chefs testing new concepts. Featuring a variety of rotating local restaurants and pop-up vendors, savor new flavors at this only-at-Fergusons experience.
Pour in the Alley
Like Market in the Alley, this once-a-month event connects local community and visitors with local spirits, mixologists and brands. Highlighting a new spirit type each month, get in on this special event to learn the correct ways to pair your spirits, create cocktails and the art that's behind every pour at curated tasting experiences offered monthly. For the most current info on upcoming events, click here.
Hours:
The shops at Fergusons Downtown are open Wednesday through Sunday from 11:00 AM to 5:00 PM. Shop from local makers every Saturday and Sunday from 11:00 AM to 5:00 PM during Market in the Alley. For more info on live performances and other special events at Fergusons, be sure to get in touch with them directly at info@fergusonsdowntown.
Admission:
Admission to shows and special events at Fergusons Downtown varies by event. For the most current info on upcoming special events and live music, contact info@fergusonsdowntown.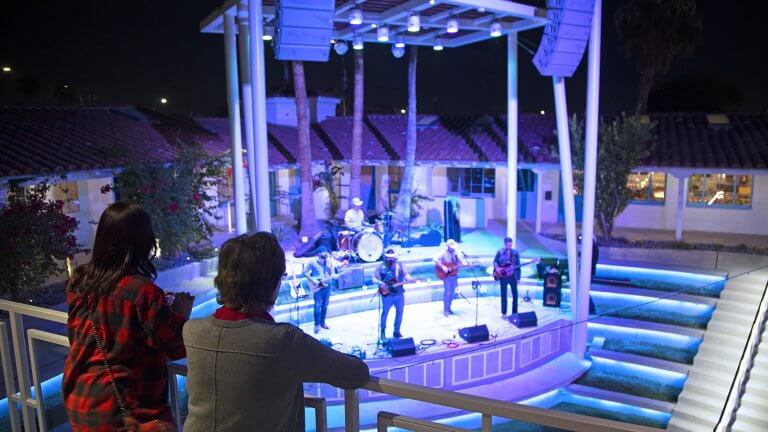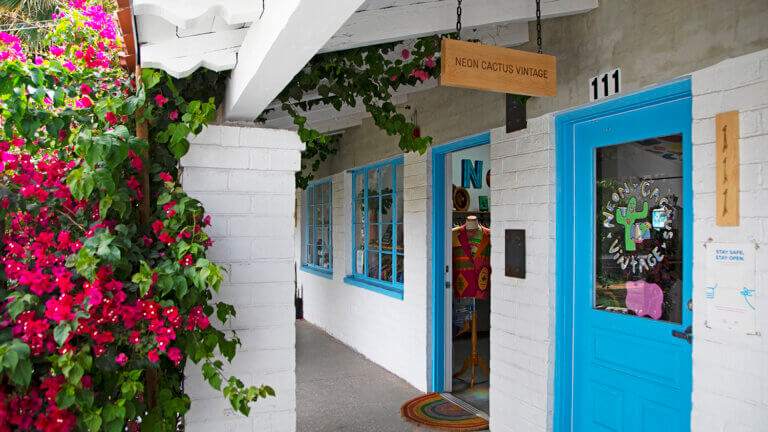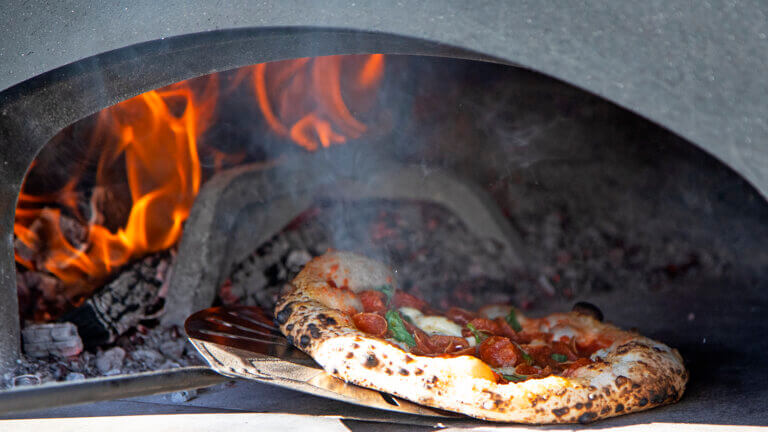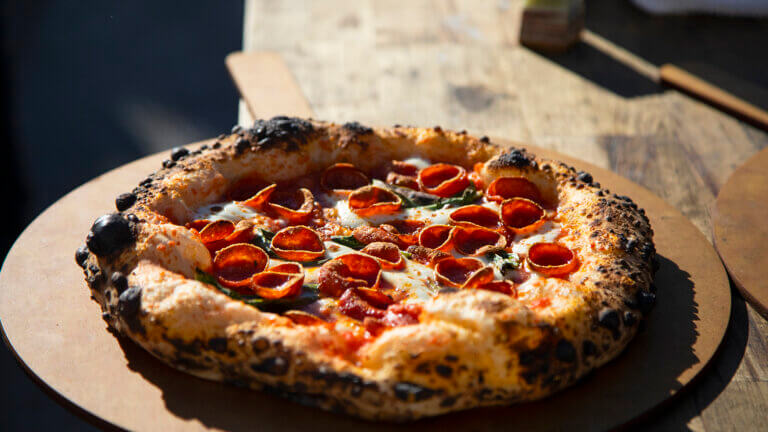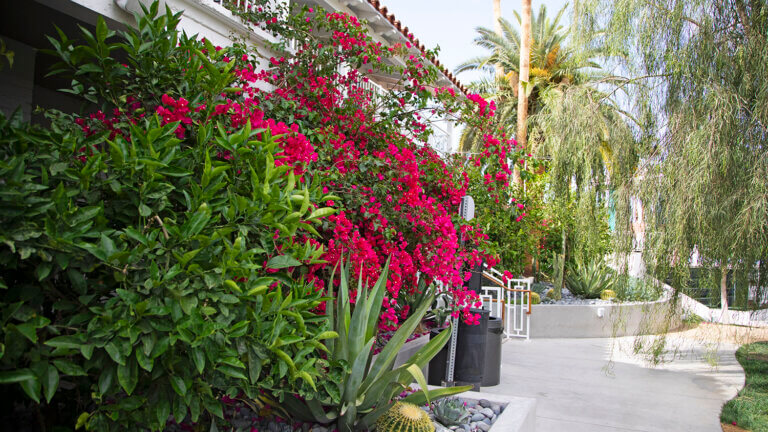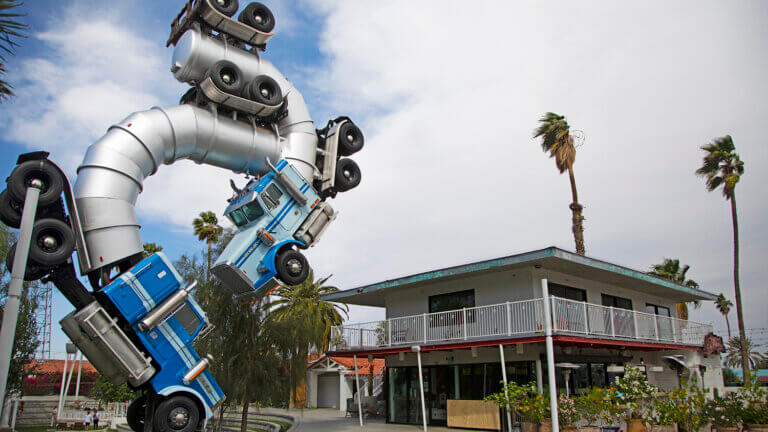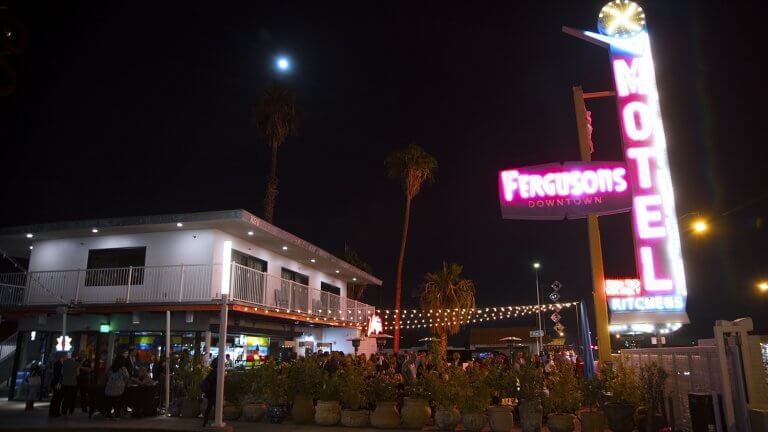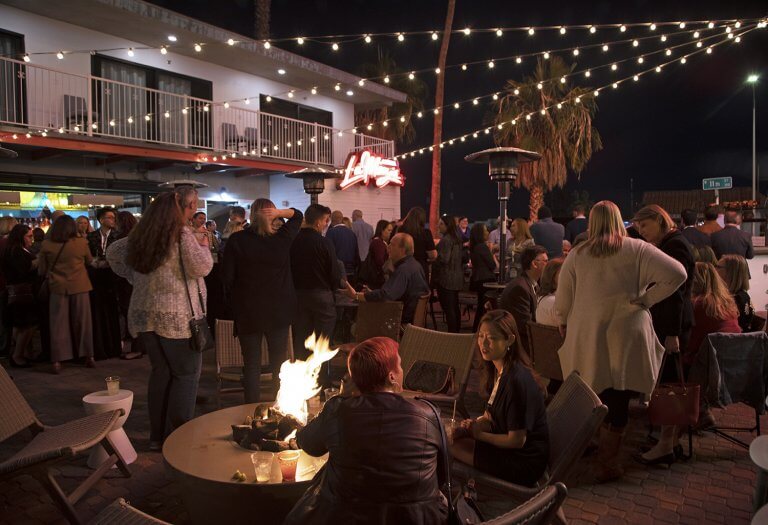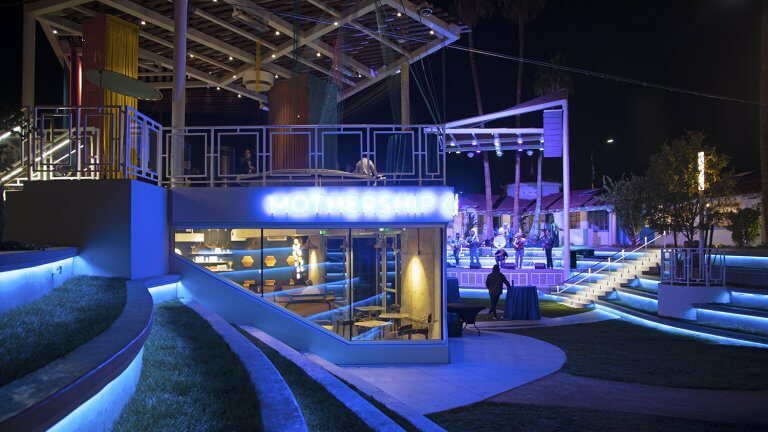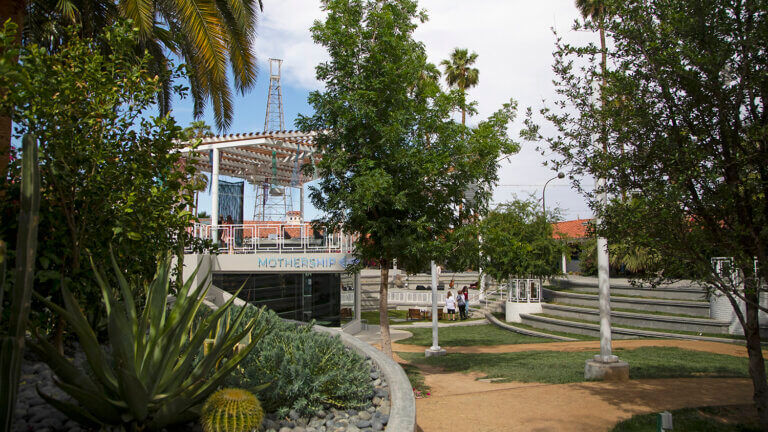 This Location: