When visiting the spectacular riverside community of Laughlin, what better way to appreciate the spectacular views of the Colorado River than embarking on the Laughlin Riverwalk? Anyone staying in any property along the river make this relaxing, riverside stroll top of the list. This paved walking path lies adjacent to the Hotel Corridor along Casino Drive, is about a mile in length, and provides a great way to get a lay of the land, and direct access to 7 out of the 9 resorts that line the Laughlin Strip. By walking the Laughlin Riverwalk, visitors will be afforded the opportunity to explore Don Laughlin's Riverside Resort Hotel & Casino, The Aquarius Casino Resort, Edgewater Casino Resort, Colorado Belle Casino Resort, Pioneer Hotel & Gambling Hall, Golden Nugget Laughlin, and the Laughlin River Lodge.
By exploring the Laughlin Riverwalk, visitors will not only be able to meander in and out of each of these 7 uniquely different resort properties and admire gorgeous vantage points of the surrounding Mojave Desert, but have direct access to water taxis. Best yet, the Laughlin Riverwalk also provides opportunities to a variety of tours and rentals, including dinner cruises, scenic riverboat cruises, jet boat tours, and jet ski rentals.
Aside from riverside dining and the bevy of other amenities offered at each individual casino property along the Laughlin Riverwalk, this route also connects to Fisherman's Access Park (just north of Don Laughlin's Riverside Resort), the Laughlin Bridge to Arizona, and the Colorado River Heritage Greenway Park & Trails.
Also, be sure to check with the Colorado Belle and Edgewater Resort for the most up to date schedule of special events, as these two properties in specific are known to host festivals with vendors and live music on the Riverwalk.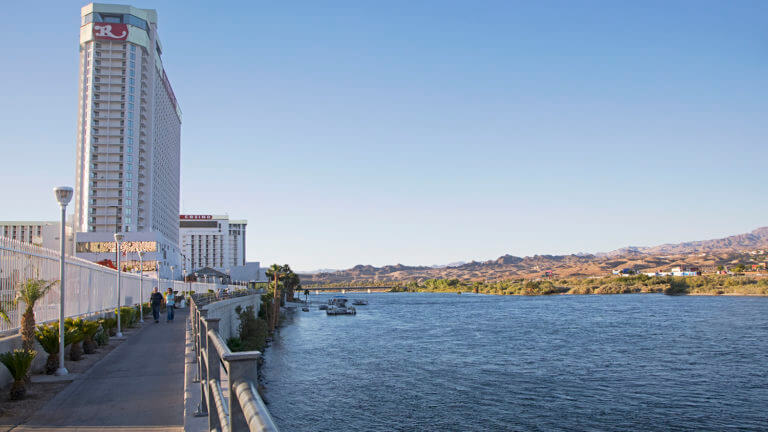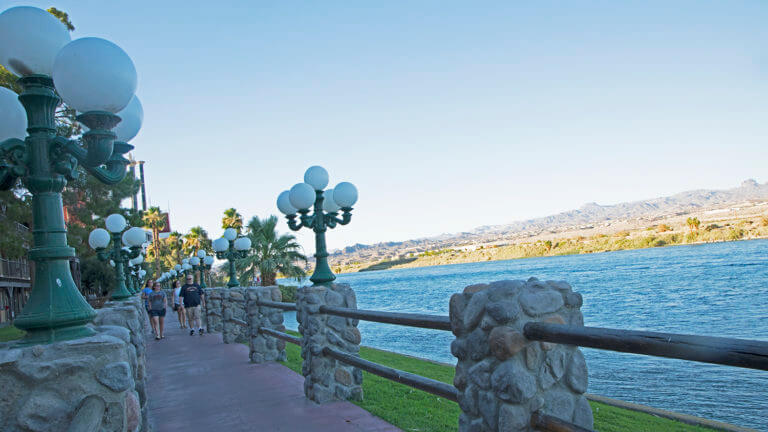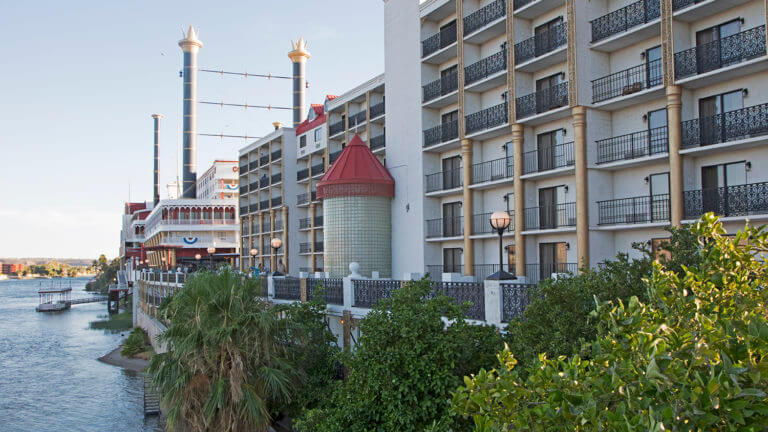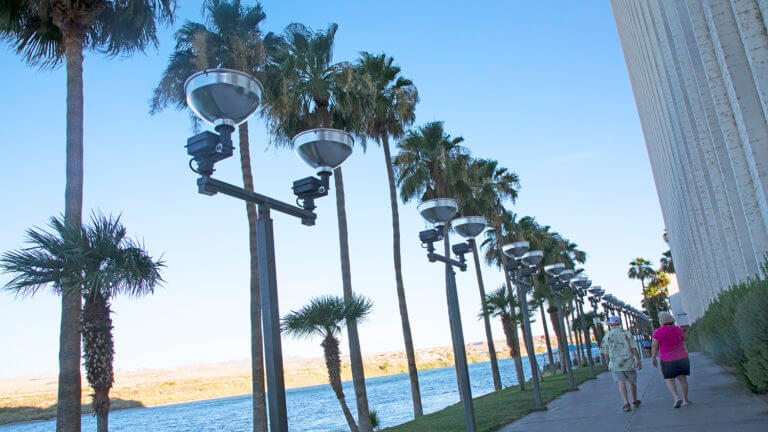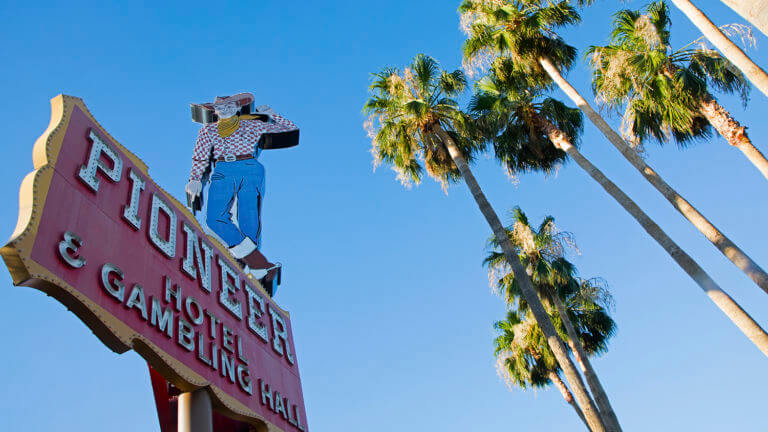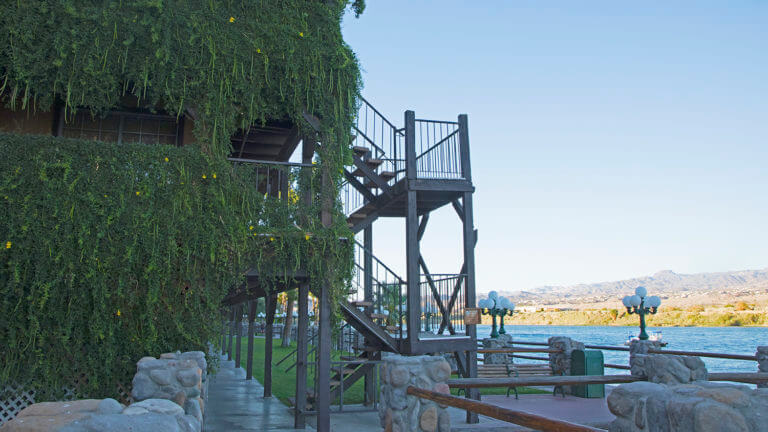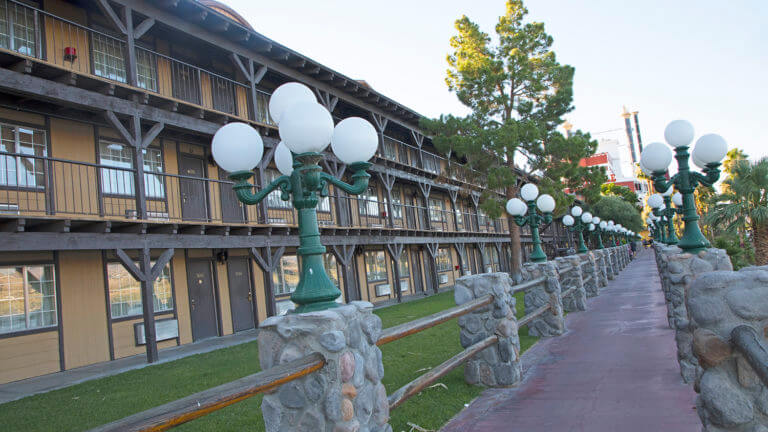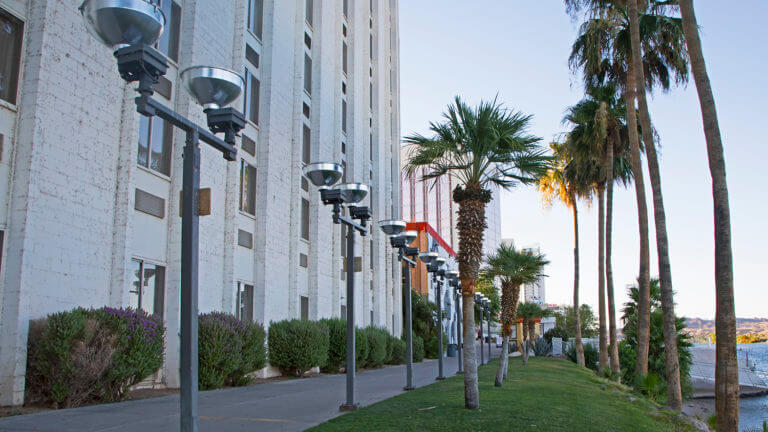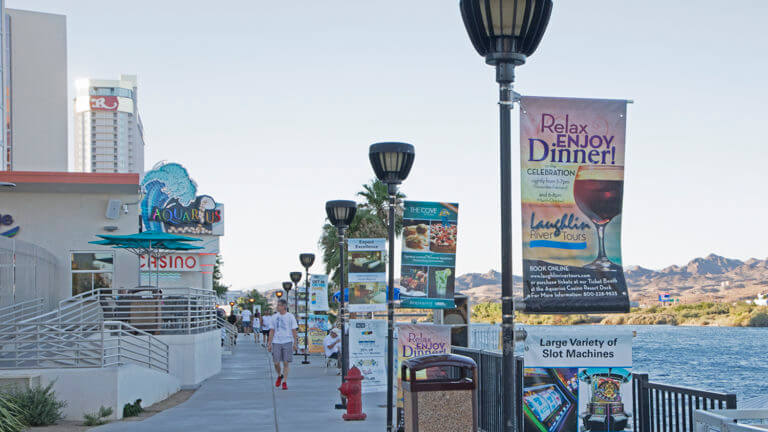 This Location: