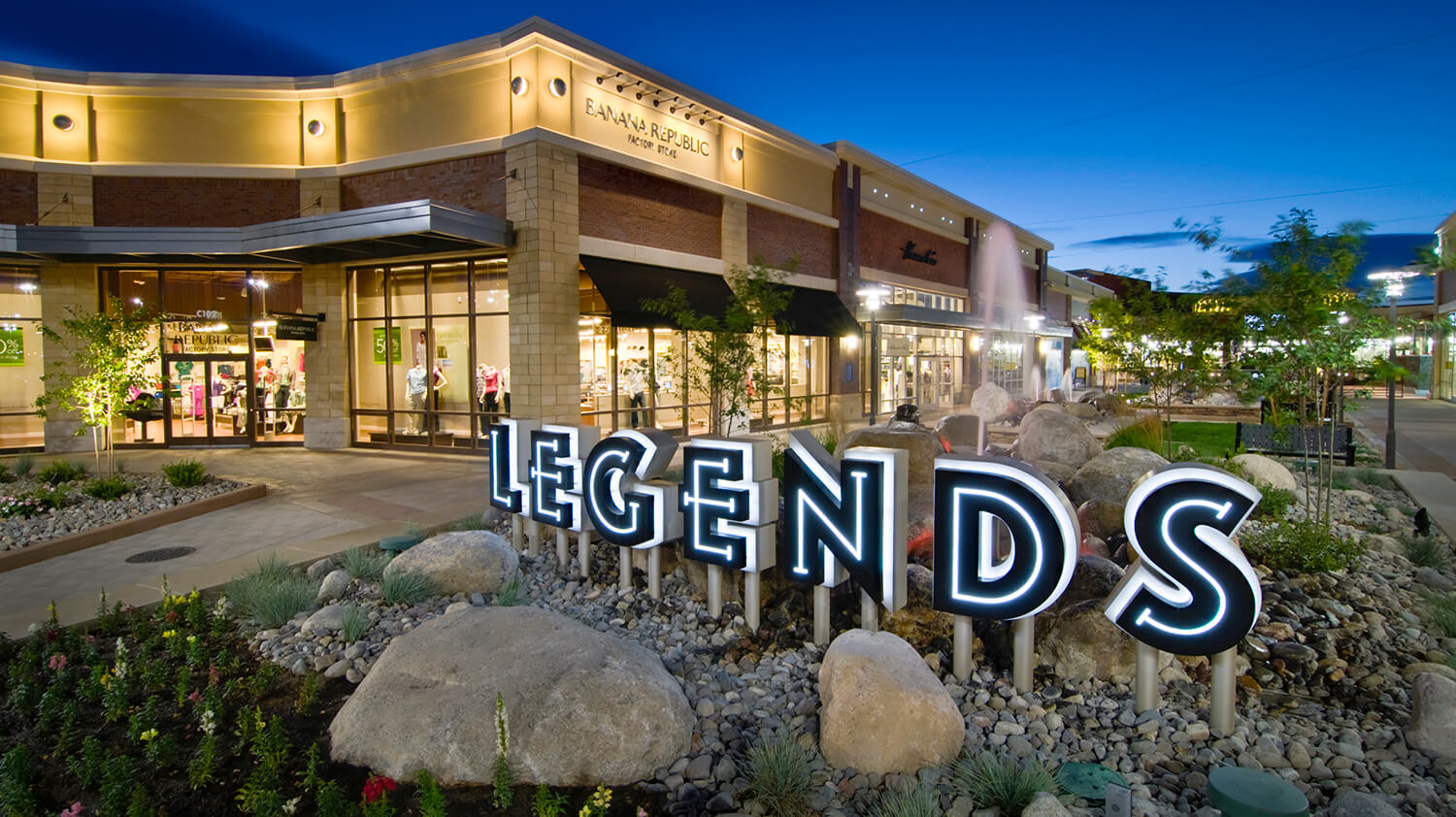 Ready for a solid retail fix, brought to life by some tried and true Silver and Blue? Situated 10 minutes from downtown Reno in the neighboring community of Sparks, The Outlets at Legends is an open-air shopping, dining, and entertainment destination brimming with legendary Nevadans who left their mark on the Silver State history books, along with Nevada icons like state plants and animals important to the Great Basin story. Here, you'll find all your fave brand-name stores like SCHEELS, Express Factory Outlet, H&M, Volcom, Adidas, Blaze Pizza, Fuddruckers, and beyond, but with a Nevada history lesson waiting to be discovered around every corner, celebrating the legends of northern Nevada in art, history, politics, statesmanship, science and invention, adventurers and explorers, sports and athletics, and the native landscape.
Shop your way through tons of familiar brands you know and love, then head for The Outlets at Legend's anchor retailer at SCHEELS. Though dozens of SCHEELS stores can be found across the country, the Sparks location sets itself apart thanks to its massive indoor Ferris Wheel, which is only appropriate, seeing as the inventor of the Ferris Wheel lived in right down the road in historic Carson City. Hop on the 1921 Ferris Wheel inside the store, then browse through a small Ferris Wheel museum inside the store, embrace some true Weird Nevada with the Walk of Presidents, featuring an animatronic Abe Lincoln, then try and spot Nemo in two 16,000 gallon aquariums—one freshwater, and one saltwater. Almost a mini mall inside of a mall, SCHEELS Sparks embraces the northern Nevada landscape and lifestyle with adventure sports and big game animal taxidermy displays found throughout the store.
Whether you're shopping for the latest trends, catching a movie with friends, or grabbing a bite to eat—The Outlets at Legends makes it easy to do with all of the above in a beautifully designed shopping experience complete with picturesque mountain views, access to the Sparks Marina, and a local vibe with Nevada's own historical legends and current artists on display.
Hours:
The Outlets at Legends is open seven days a week from 10:00 AM to 9:00 PM from Monday through Saturday, and 11:00 AM to 6:00 PM Sundays.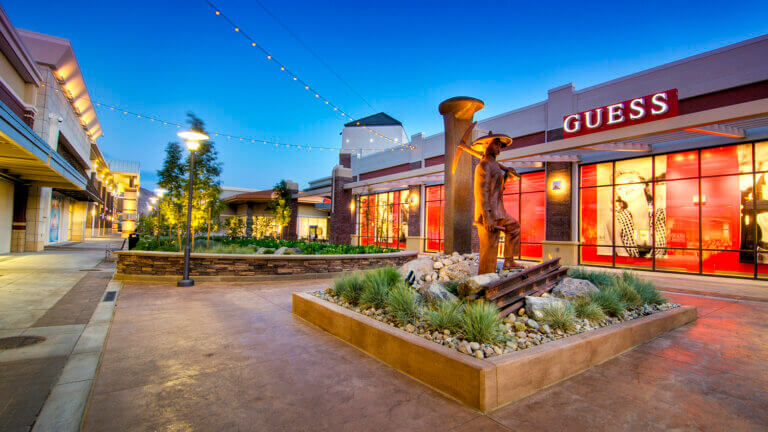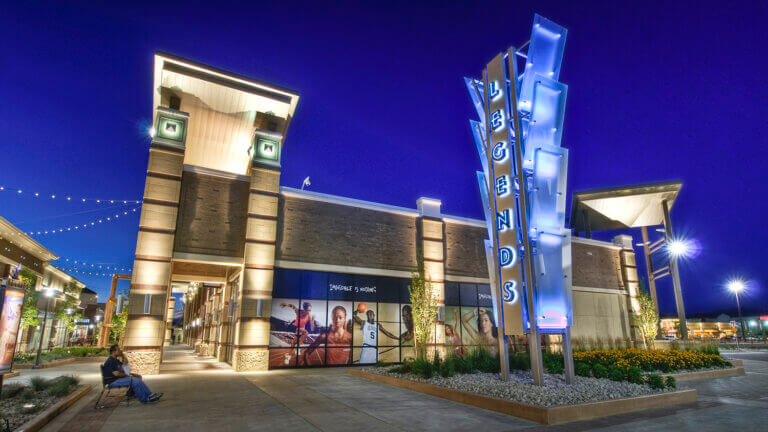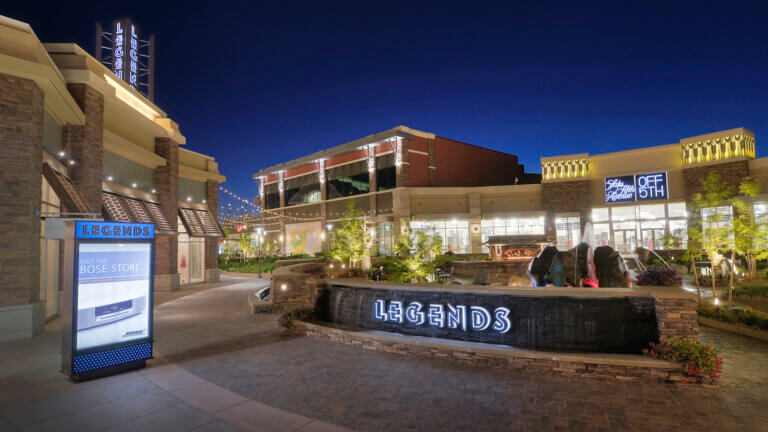 This Location: