Virginia City Grand Prix
12:00pm - 5:00pm daily
$200.00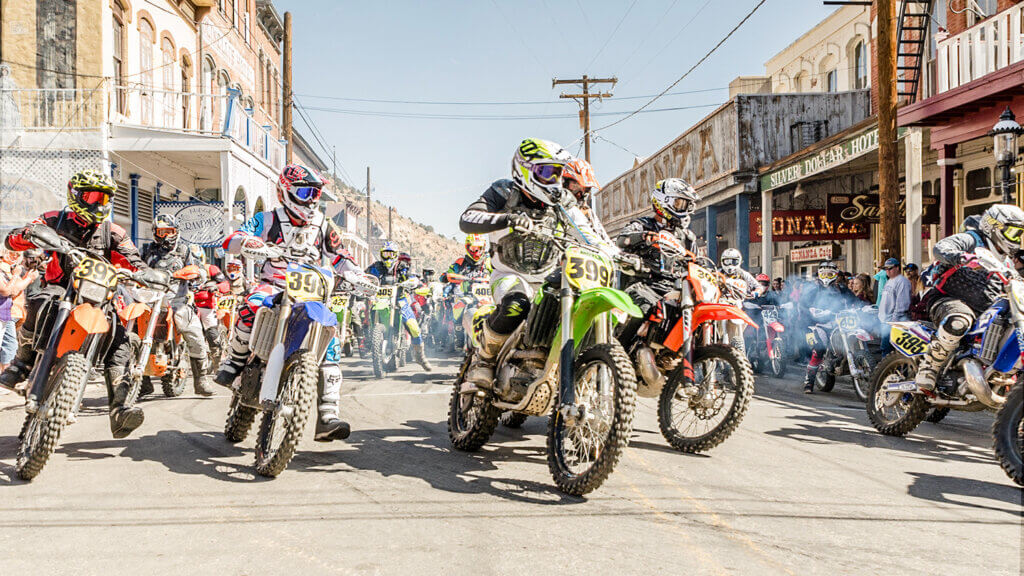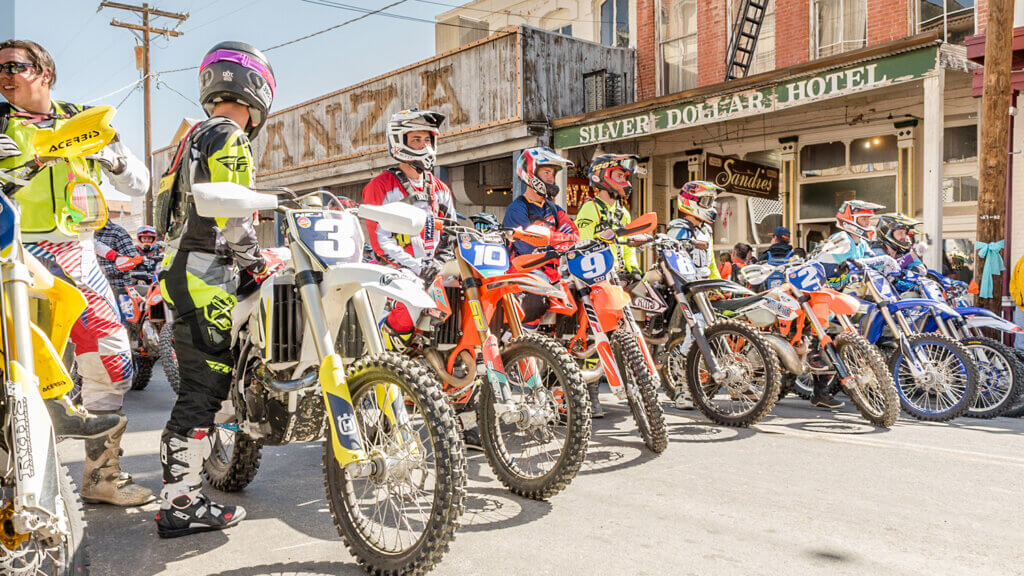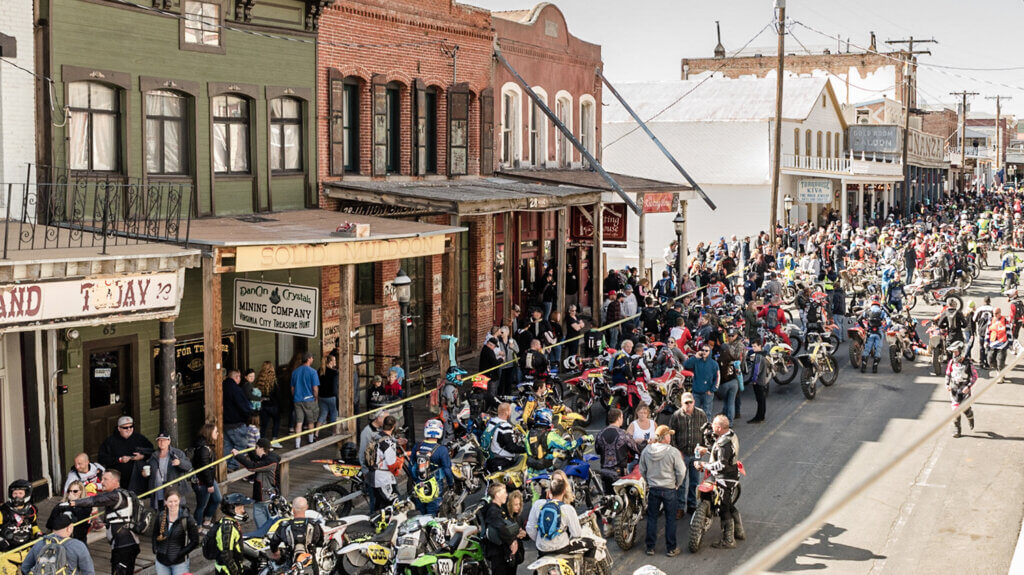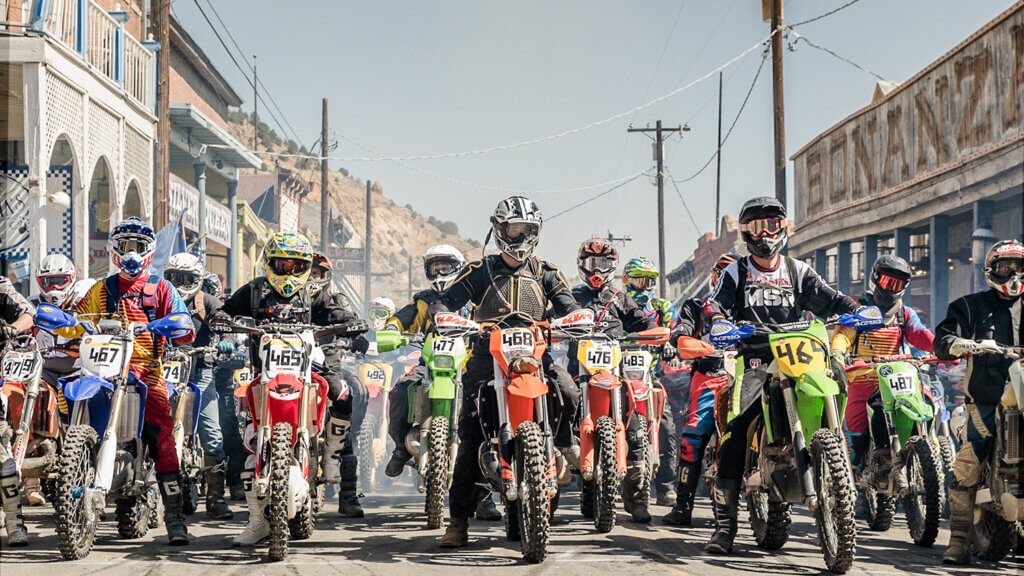 Photo Credit: Melody Hoover
Photo Credit: Melody Hoover
Photo Credit: Melody Hoover
Photo Credit: Melody Hoover
Details
The days of riders galloping to the middle of town on horseback may be history, but how about on motorcycles? Each spring, thousands of speed demons descend upon historic Virginia City for a rough-and-tumble motorcycle arena unlike anything else you've ever experienced. As one of the largest, and most competitive off-road motorcycle races in the West, thousands of spectators watch nearly 1,000 races compete in 26 classes over this two-day race in and around Virginia City.
Part of the Virginia City events lineup since 1971, this AMA-sanctioned event is typically held during the last weekend in April every year. The Virginia City Grand Prix begins on Historic C Street, where spectators can get up-close and personal to competitors before they zoom out into the off-road race course on the Comstock. All kinds of different classes go head to head, including All Pro, Non-Pro, Moto Mini Youth Grand Prix, Vintage and Adventure classes, and more. This four-hour race is around 27 miles long, with pro purse payouts and trophies awarded to the top riders per class. Registration requires a fee based on class, while spectating is free.
As competitors race the off-road course in Virginia City's high desert terrain, stroll Historic C Street for all kinds of shops, restaurants, and saloons that have been part of the Virginia City story since the very beginning. For more info on this beloved Virginia City annual event, be sure to get in touch with event organizers directly at (775) 352-4300.
Details
April 29 - 30, 2023
12:00pm - 5:00pm daily
$200.00
Venue Location: