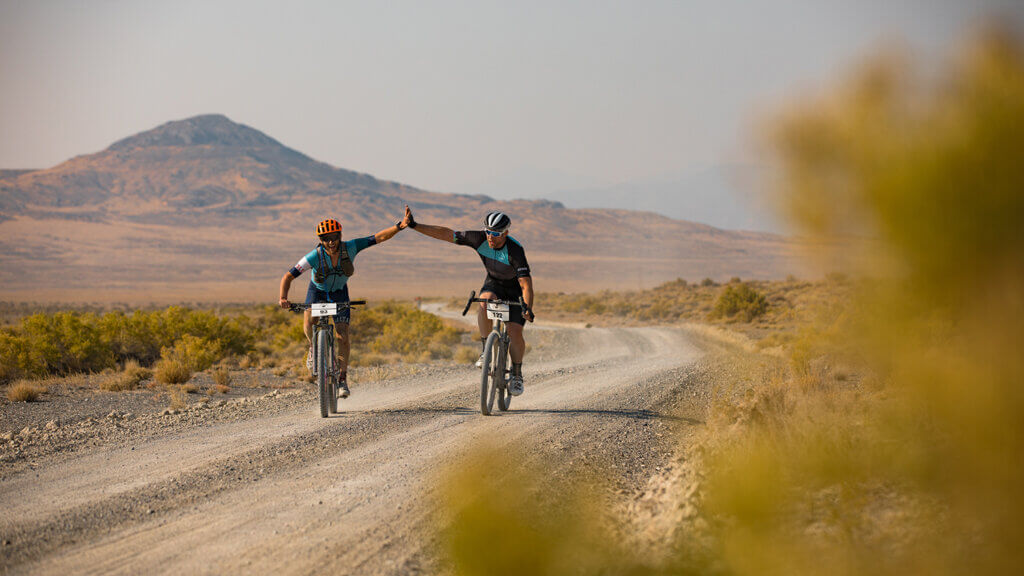 Photo Credit: Sam Rice Photography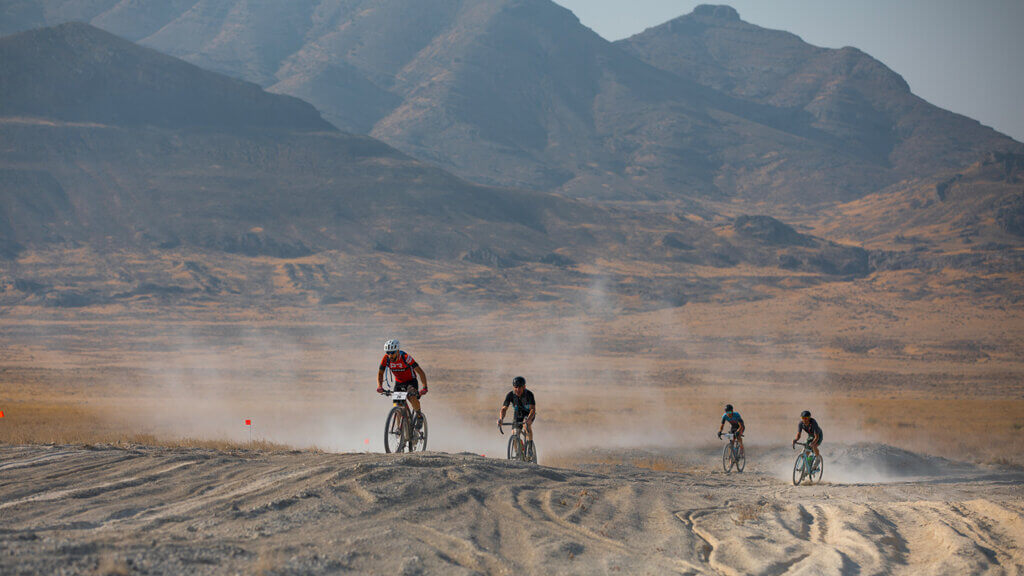 Photo Credit: Sam Rice Photography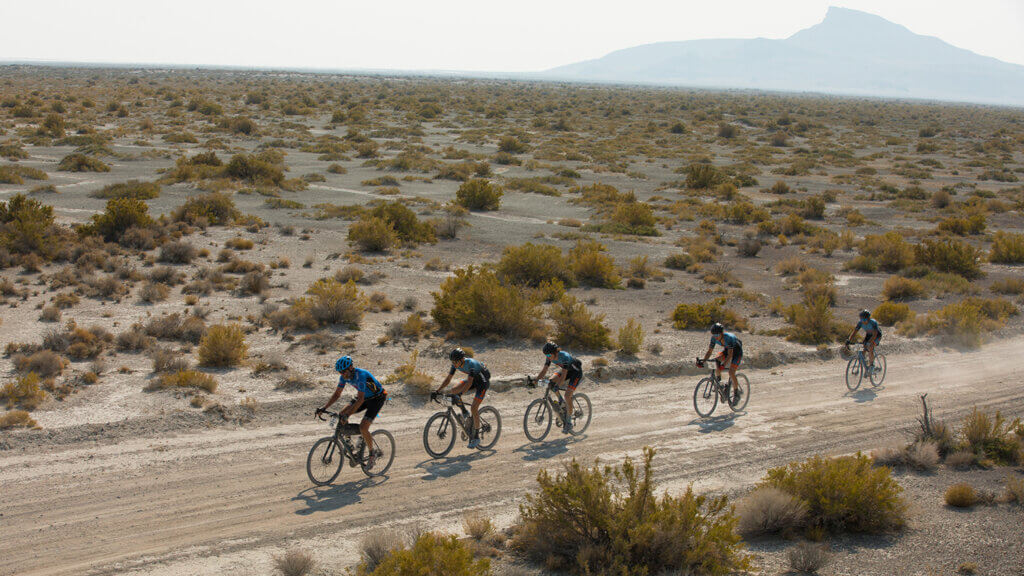 Photo Credit: Sam Rice Photography
Ready to test your endurance amid one of the most spectacularly inhospitable landscapes in the world? Featuring three races over two days and 300 miles of gravel roads, join in on the Salty Lizard 100 gravel grinding mountain bike ride, embarking from the border town of West Wendover and into the spectacular Bonneville Salt Flats and beyond. Whether you're just dipping a tire or two into the world of gravel grinding or consider yourself a dusty ol' pro, choose from the 45-miler, 62-miler, or the century ride 100-miler at the Salty Lizard 100.
Founded by desert roads mountain bike lover John Hernandez, the Salty Lizard's mission is to bring world-class, adventurous desert gravel grinding to all levels and abilities. Whether you settle on the 45, 62 or 100 mile event, you'll be rewarded with West Wendover's remarkable history and unusual geology, along with Hernandez's fave dirt road routes in and around the Bonneville Salt Flats. The race begins near the Historic Wendover Airfield Museum, then depending on the length of the class you're racing in, delves deeper into West Wendover's surrounding wilderness areas. A cash prize will be awarded to the top three overall women and men's competitors, with $150 for first place, $125 for second, and $100 to third.
For more info on the Salty Lizard 100 including registration deadlines and specific course details, get in touch with the Salty Lizard 100 event organizers directly at (435) 512-0713.
More Details
Show More Details