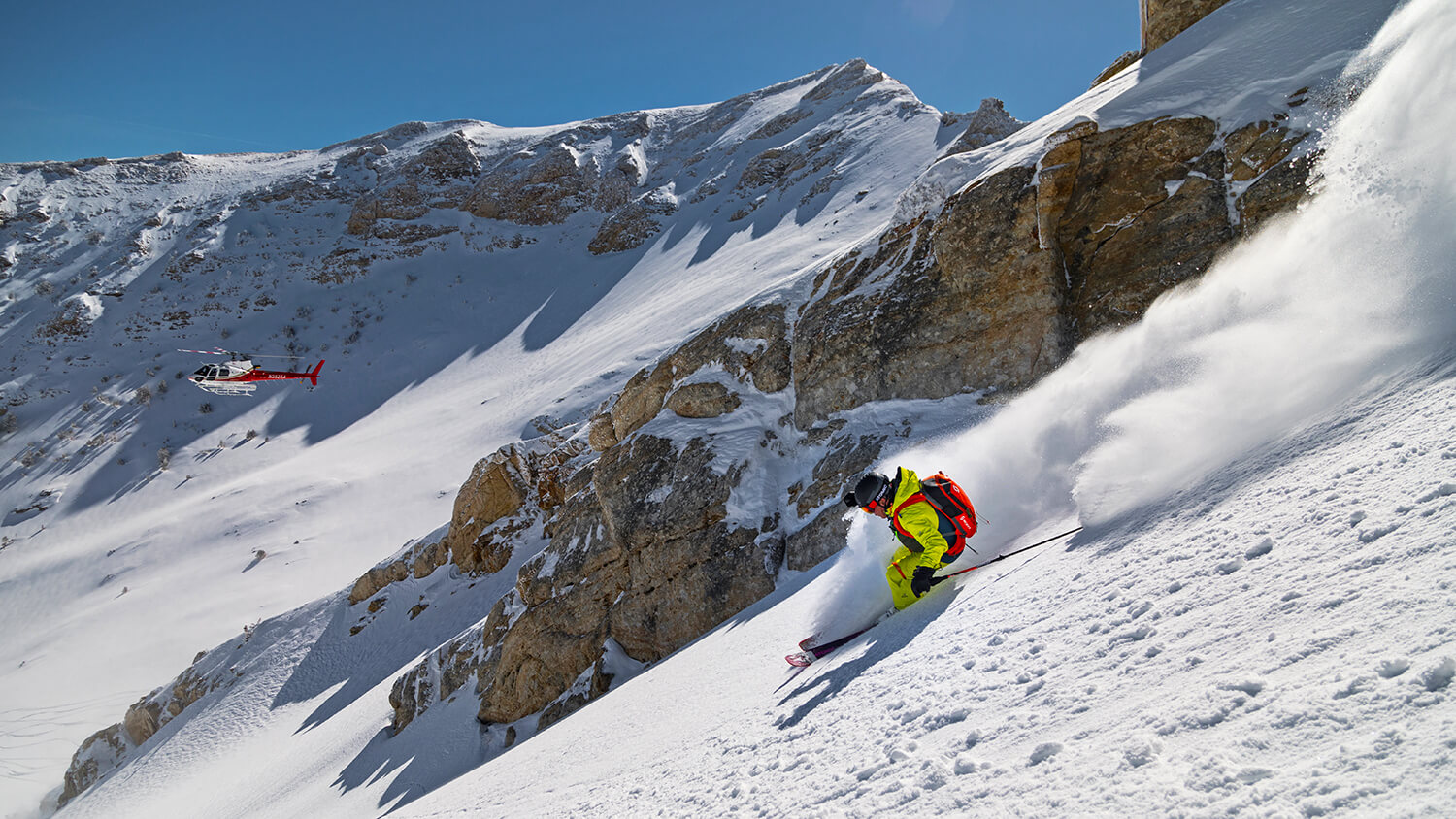 Ruby Mountains Heli Experience
As if it isn't already alluring enough to ski in what many refer to the 'Alps of Nevada,' Ruby Mountains Heli-Experience is one of the only heli-skiing operations in the lower 48. And it's not just any heli-skiing trek, any time with this crew is undoubtedly first-class. Family owned and operated for nearly 40 years, the Royer family will not only ensure that you have an unforgettable time, but also work to make you as comfortable as possible with an unmistakable all-in-the-family vibe.
THE ULTIMATE WINTER ESCAPE
Recently listed by National Geographic as one of the "Best American Adventures," powder enthusiasts will have the chance to tag along with some seriously experienced guides, dropping into some unfathomably amazing, untouched runs. The mind-bending Ruby Mountain range towers over the high desert of eastern Nevada, spanning 60 miles in length at widths varying from 10 to 12 miles, boasting 10 peaks above 11,000 feet, including the stunning Ruby Dome sitting at 11,387 feet. As you can imagine, with prominence like this, heart-pounding backcountry bliss fully sets in with a three-day package guarantee of 18 runs begging to be enjoyed.
Skiers and snowboarders with the good fortune to find themselves on a heli-adventure will feast upon 200,000 acres of untouched wilderness with nary a lift line or track in sight. The highly experienced and qualified instructors and pilots with the Ruby Mountain Heli-Experience operation make the trip as safe and memorable as possible, with backup plans that include Snowcat-accessible territory if the peaks are too gusty for helicopters. The very nature of backcountry skiing makes safety a top priority, and guests of this heli-skiing operation can be assured they are in good hands.
The only thing missing you ask? The quality of snow…which isn't a problem. With moisture-rich storms brewing out of the Pacific Northwest and sweeping across the arid high desert of the Great Basin, skiing enthusiasts will be pleased with the multitude of dry, fluffy powder to lay some tracks on. An afternoon of coasting through waist-high powder or bombing down sheer fall lines will most certainly be an experience you won't soon forget.
Those of you looking for a bit more of a prolonged experience will certainly want to get their reservation booked for Ruby Mountains Heli-Experience's newest addition: The Ruby 360 Lodge, or the Ruby Yurt. Whether you're searching for an idyllic wedding venue, nightly lodging, or the ultimate basecamp for your backcountry adventure in the Rubies, this stunning high end lodge is the perfect northern Nevada escape. For more information on secure your stay at the Ruby 360 Lodge, click here. And, for the lowdown on how to book the Ruby Yurt, click here.
PRICING
For more detailed information on pricing your heli skiing experience and how to book, dial (775) 753-6867 or visit helicopterskiing.com.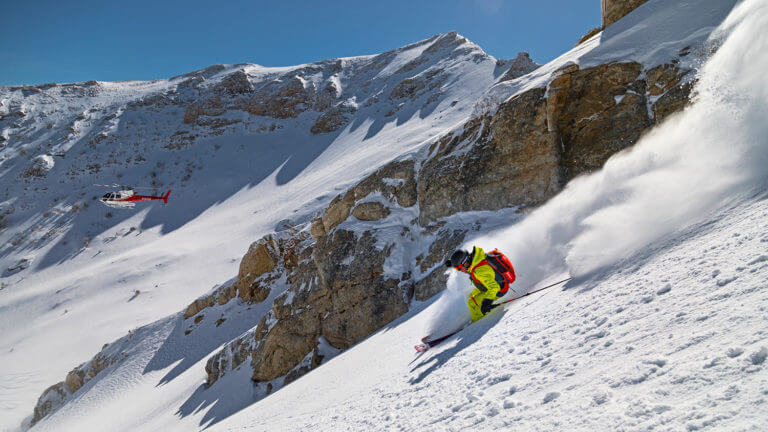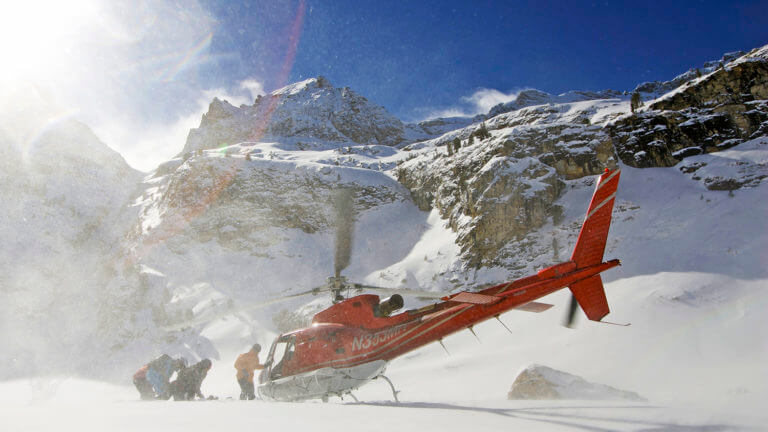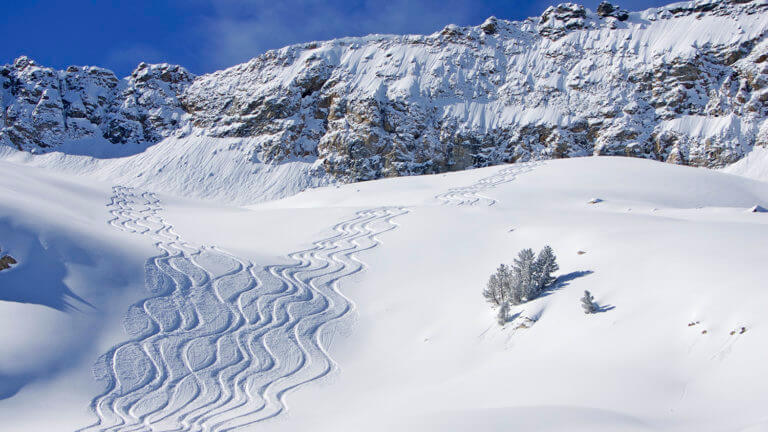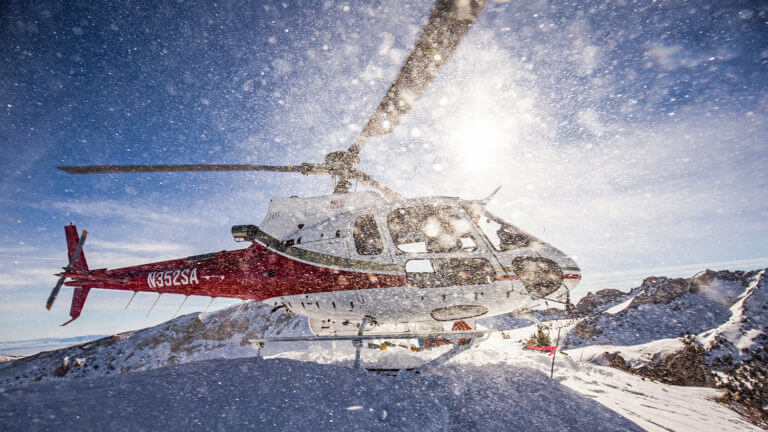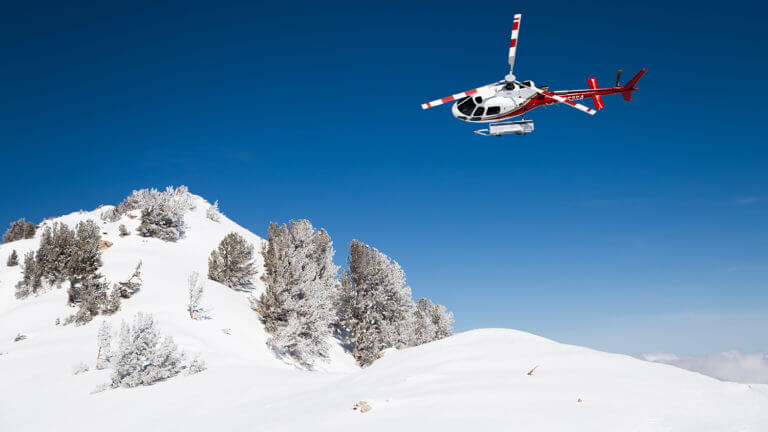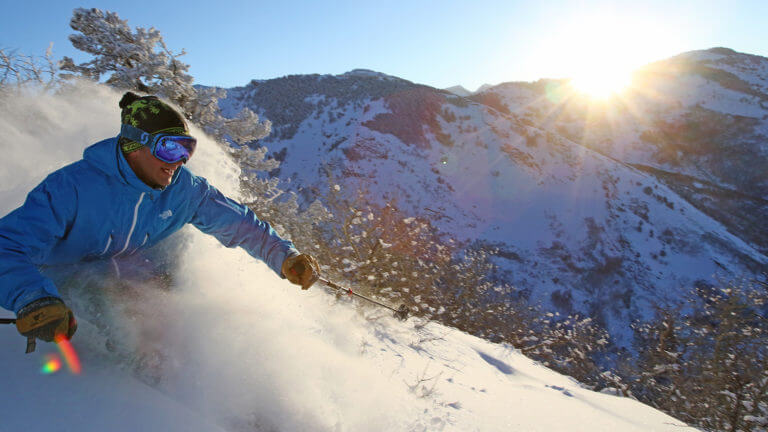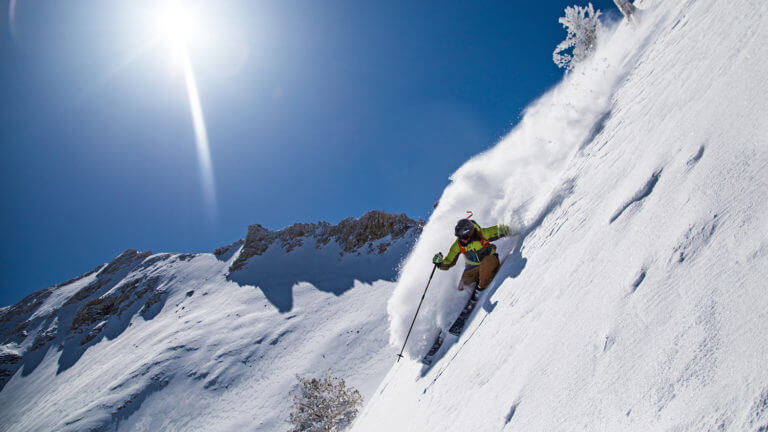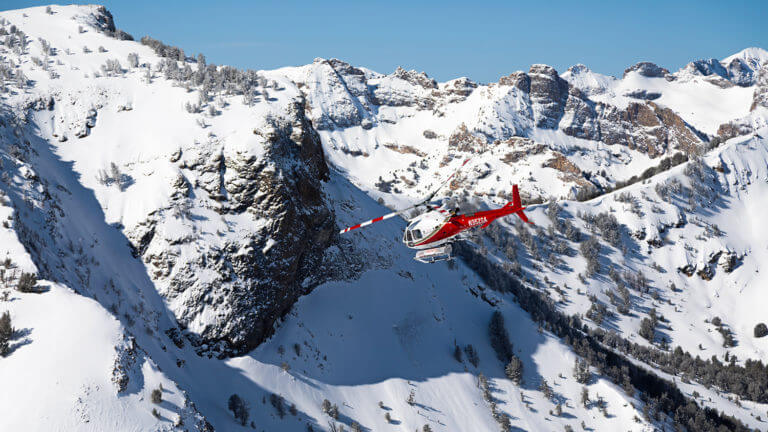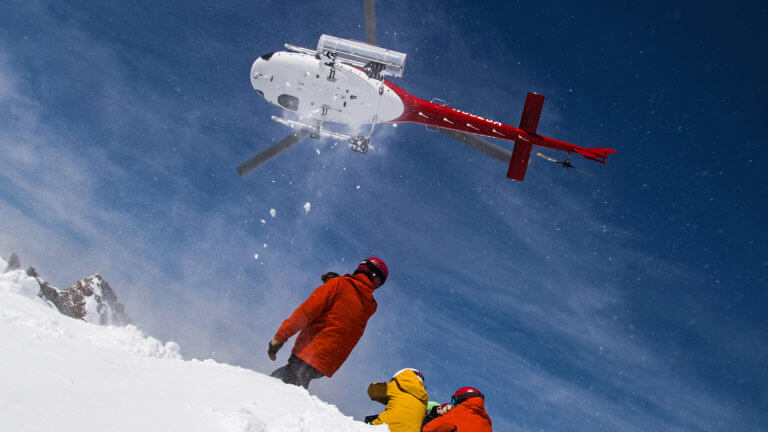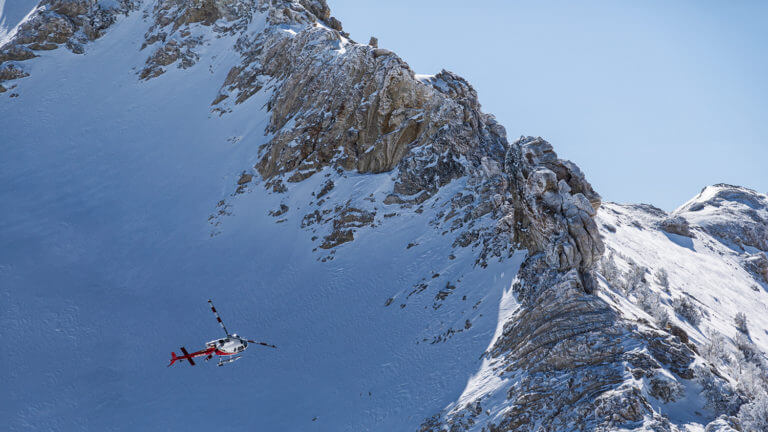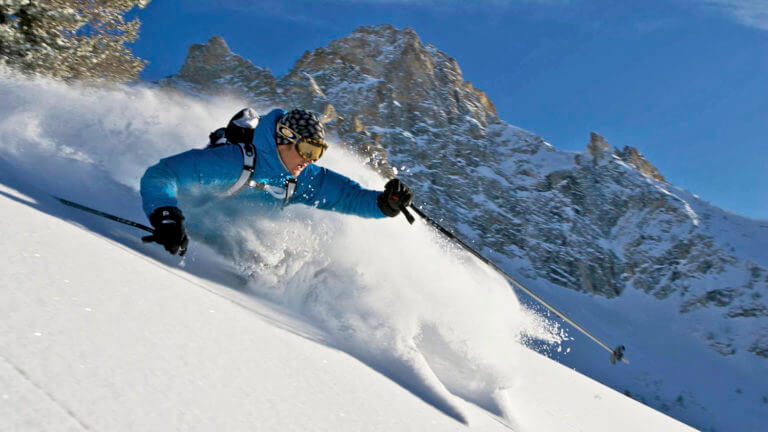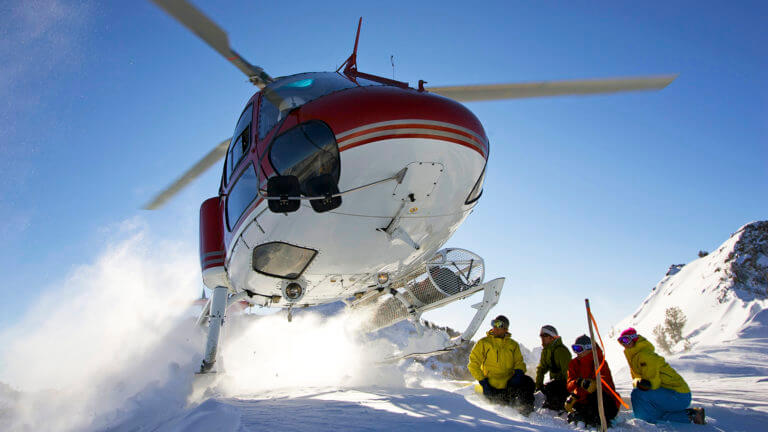 This Location: