Prepare to see Lake Tahoe's stunning version of "East Side Story," starring Nevada's serene wonder in all her glory, on one of three National Scenic Byways in Nevada. A suggested starting place for this 28-mile stretch that skirts Lake Tahoe's east shore is Stateline – a town internationally acclaimed for its entertainers, skiing and gambling – on the Nevada/California border. From Stateline, US 50 east takes you through a tunnel beneath Cave Rock, a prominent natural feature of the area, where the roadway travels through 25 yards of solid rock.
The second leg of this journey begins when you take a left on SR 28. Sand Harbor, three miles south of Incline Village, offers more views of Tahoe blue and the Sierra Nevada from an open beach area with group-use facilities. For more secluded peeks at the lake, stop at the Memorial Point or Hidden Beach lookout areas.
You might want to plan in advance for a visit of the historic site, Thunderbird Lodge, located south of Incline Village. The former estate of tycoon George Whittell features a 600-foot walk-through tunnel, but to see it must schedule a tour of the property. May through October are the preferred months, but special arrangements can be made. Water tours and wine dinners also are available through the lodge.
After your Whittell history lesson, you'll want to check out the lakefront mansions in Incline Village, one of the United States' richest zip codes. Many celebrities own homes in the area. Continuing west on SR 28, you'll pass through Crystal Bay, home of Tahoe's first casino, Cal Neva Resort, built in 1928. If you feel like you haven't gotten enough of the lake, the road gets up close and personal to the water at the byway's end.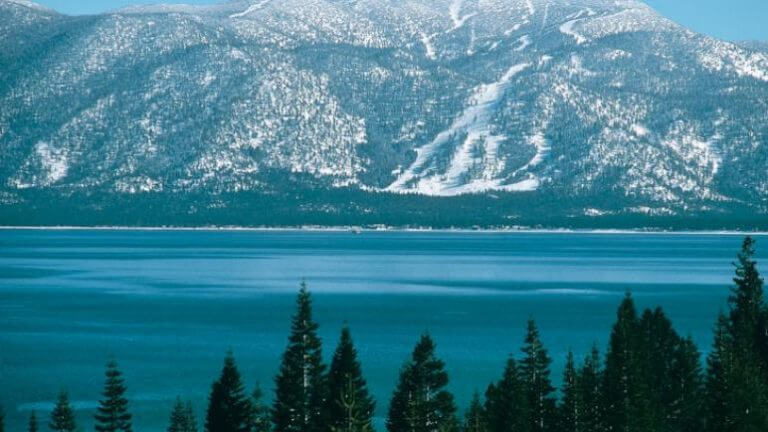 This Location: