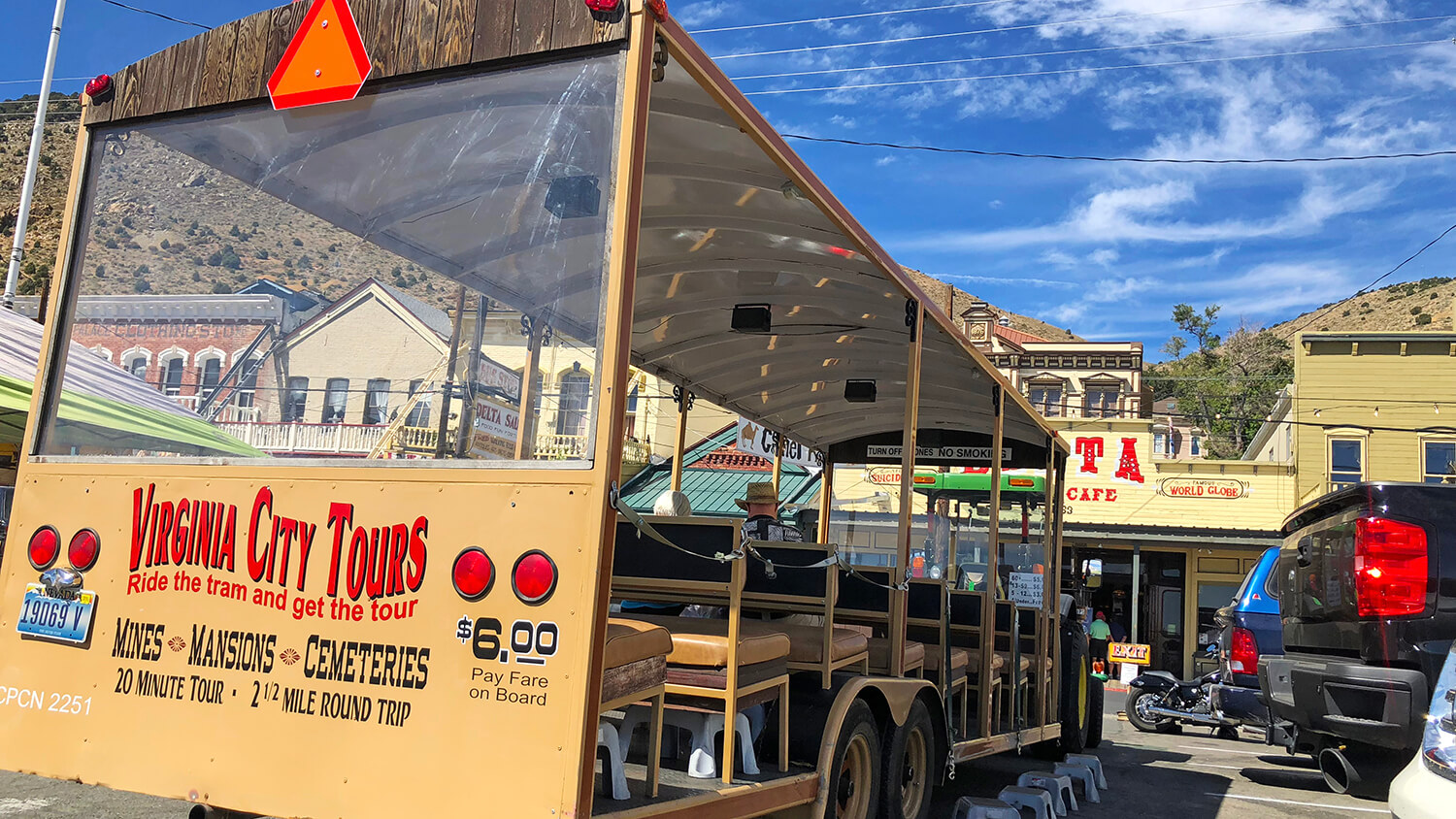 Virginia City Trolley Tour
There are so many incredible things to see and do in historic Virginia City, and perhaps the best way to get a lay of the land and plan out where to start, is by taking the Virginia City Trolley. Conveniently located in the heart of historic C Street, six dollar admission buys a 20 minute, 2.5 mile narrated tour of Virginia City. This route stretches through the main historic district, which includes historic mansions, some of the mines that made the Comstock famous, the Fourth Ward Historic School, and other landmarks that have remained fixtures on the Virginia City skyline for more than 100 years. The tour is a great place to get a better understanding of properties you'd like to learn more about, and is a great option for those who struggle with extended walking or hiking Virginia City's steep city streets.
HOURS & ADMISSION
The Virginia City Trolley Tour operates year round, with a variation in seasonal hours. During the summer, tours run from 10:00 a.m. to 4:00 p.m. daily. During the winter, tours run from 10:00 a.m. to 2:00 p.m. daily, weather permitting. Admission is $6 per person. For more information, stop by the Virginia City Visitors Center, or dial 775-847-7500.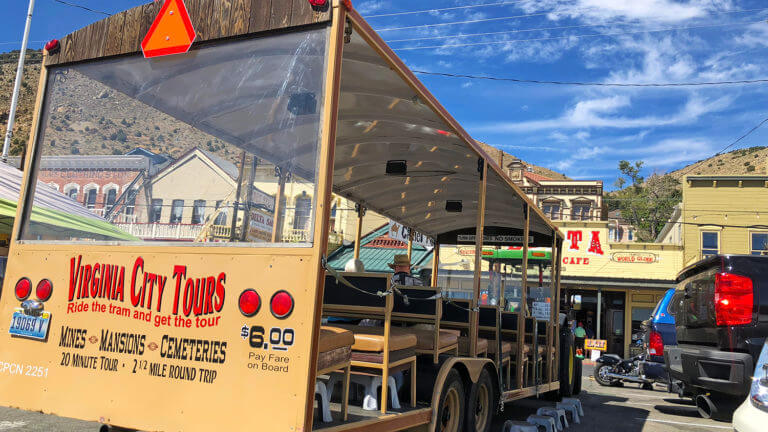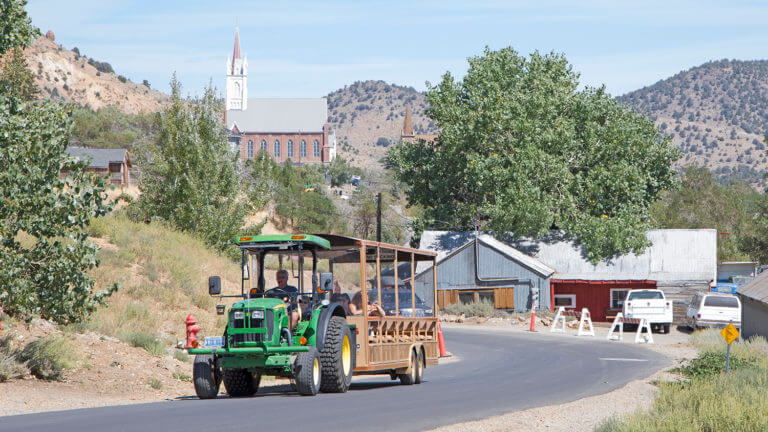 This Location: