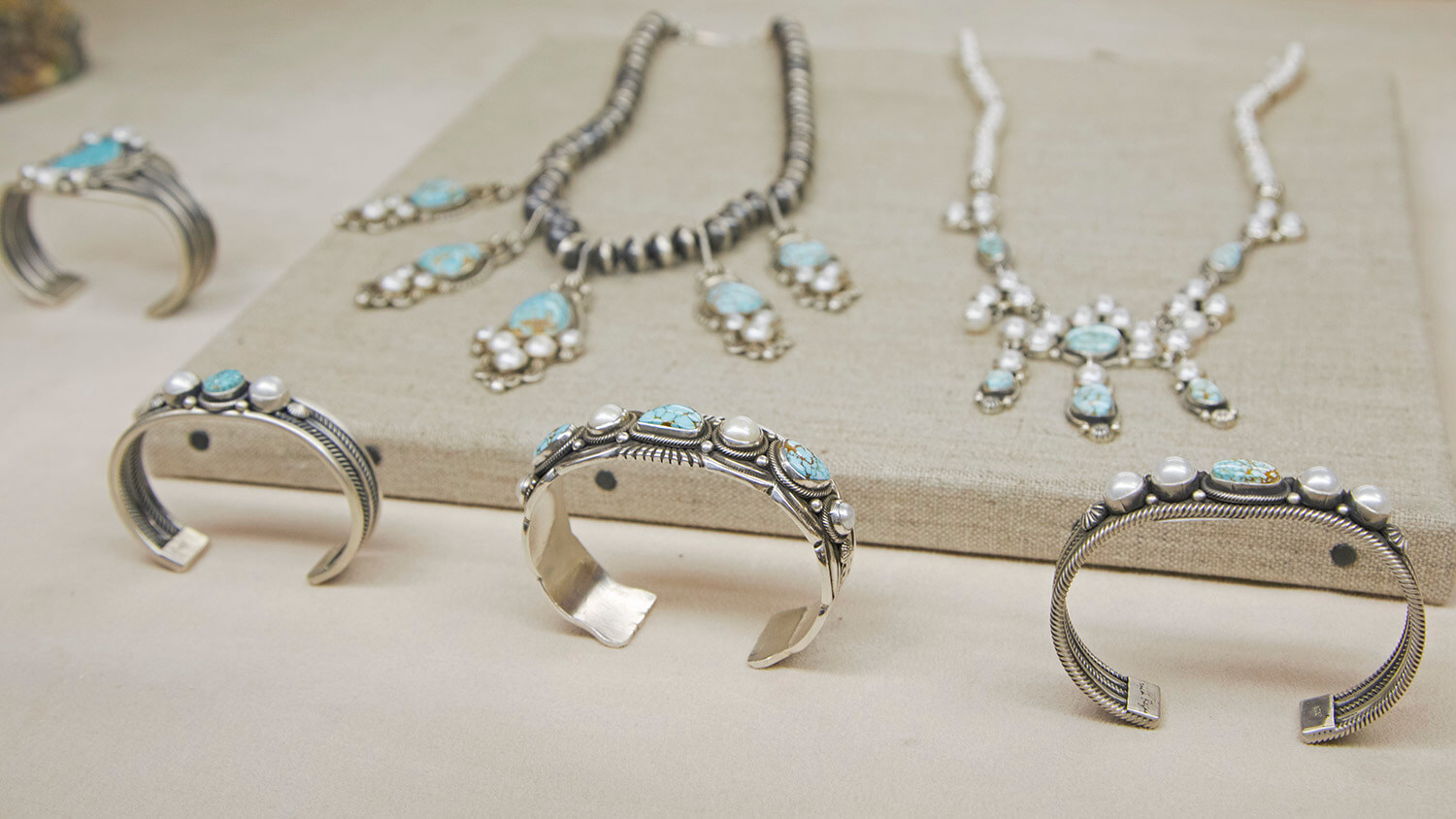 Erick Begay Native American Jewelry
Located in the heart of historic Boulder City is quite the impressive collection of handmade Native American jewelry, featuring the artistry of American Indians all throughout the southwest. That, and of course, the award winning work of store owner Erick Begay. After his mother taught him the art of silversmithing, Erick began making jewelry when he was only 11 years old. By age 16, he became a full time jeweler, and by 1993, he and his mother moved to southern Nevada to open this Boulder City store. One visit to his store, and it will be easy to see why this place has remained a Boulder City fixture for more than 2 decades.
Garnering regional attention for his unique style and high quality materials, landing one of his pieces will undoubtedly make for the perfect souvenir to commemorate your time in southern Nevada. Erick uses sterling silver, 14 carat gold, high quality gemstones, and his work implements the finest silver and gold smithing, tufa stone casting, diamond setting and more. When visiting his store, snag one of his popular favorites, like his diamond and pearl set earrings, or opt for a custom order, which is always welcomed. One thing is certain – there is something at Erick's store to fit any budget.
Aside from the vast array of earrings, bracelets, necklaces, rings, bolo ties and more, Erick Begay Indian Jewelry features a lofty selection of Native American Art. Aside from landing a thoughtful and skillfully crafted piece of jewelry, visitors to the store can also enjoy perusing pottery, kachina dolls, sandpainting, Zuni fetishes, and other one-of-a-kind collectible art pieces, all of which are also handmade by American Indian artists.
HOURS
Erick Begay Native American Jewelry is open from 10:00 AM thru 5:00 PM, Monday thru Saturday.
GETTING THERE
Please note that Google Maps is going to steer you in the wrong direction, so please don't rely on this mapping tool to get to Erick Begay Native American Jewelry. That, and the fact there are so many wonderful attention grabbing sites in Boulder City, it almost makes Erick's store hidden in plain sight. But, once you locate the storefront, you'll be wondering how you ever missed it in the first place. His store is located on the main highway into Boulder City, on Nevada HIghway, and in a strip mall on the south side of the road, sandwiched between two other stores. Keep your eyes peeled for it, your trip to Boulder City wouldn't be complete without a stop at this amazing find!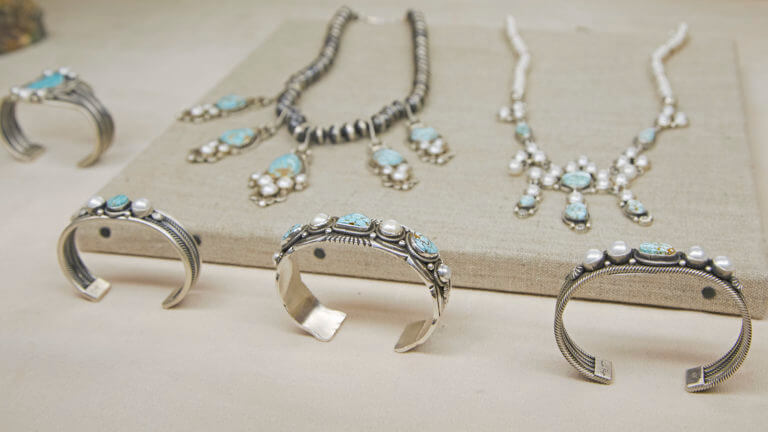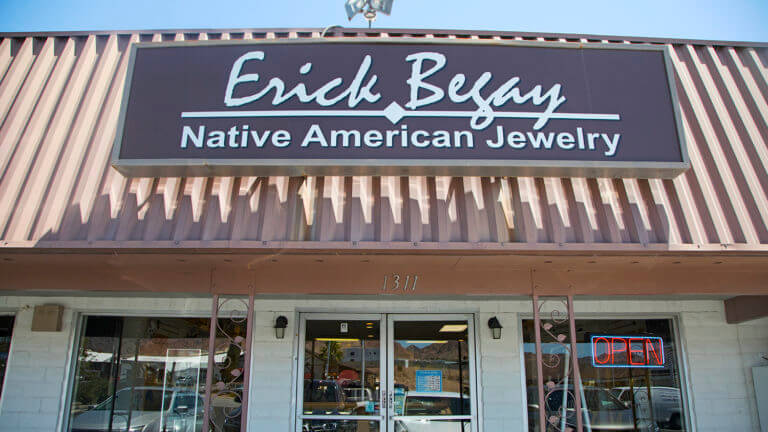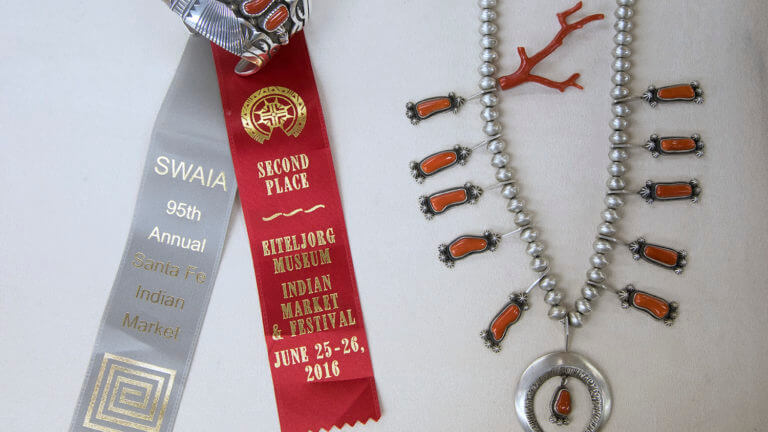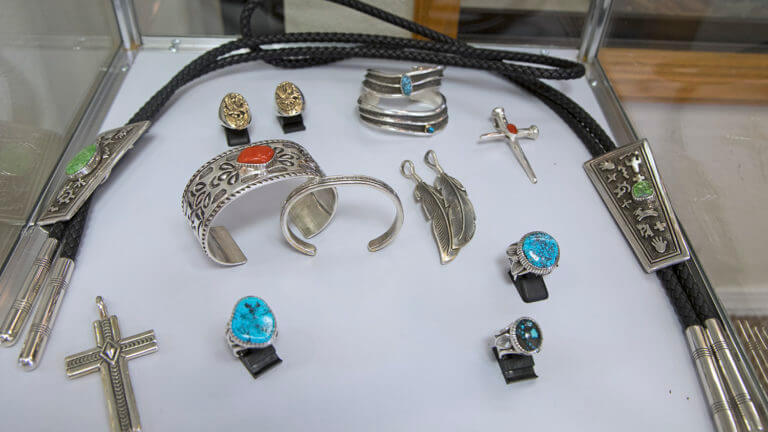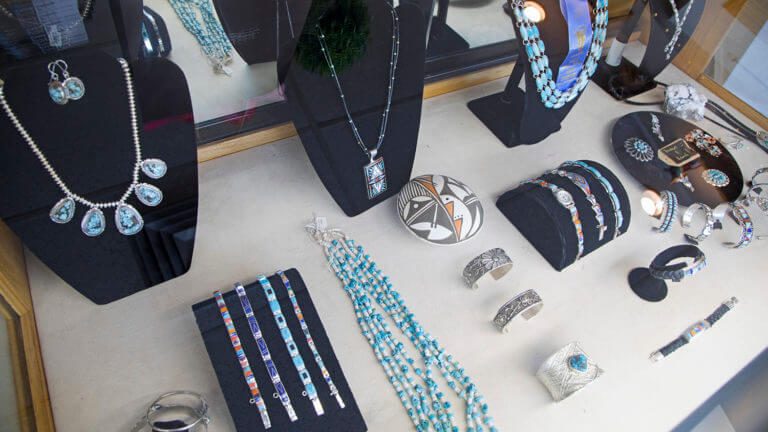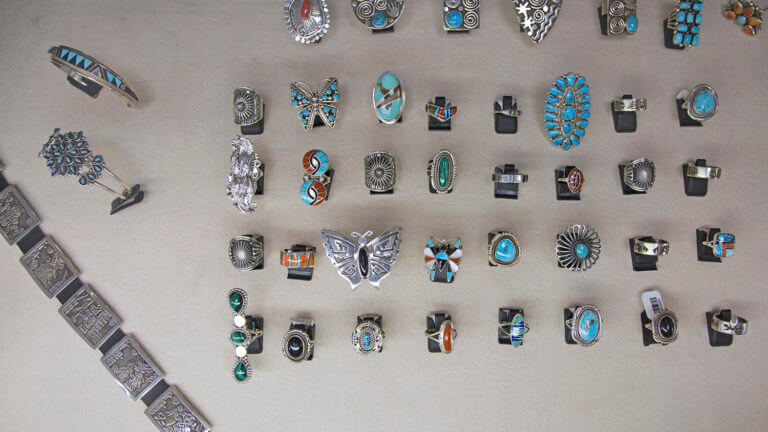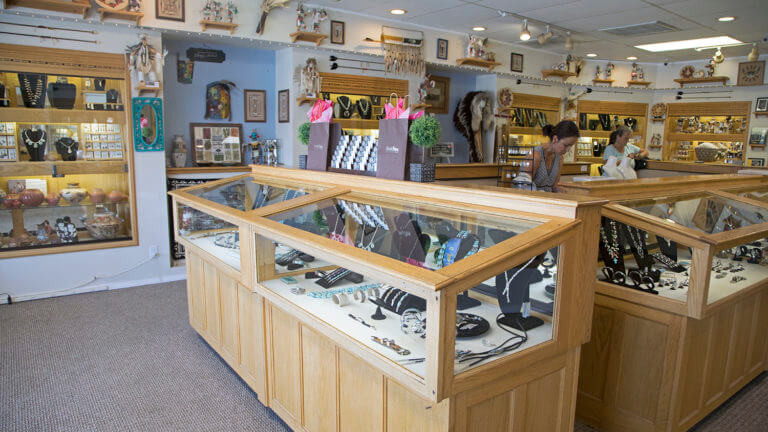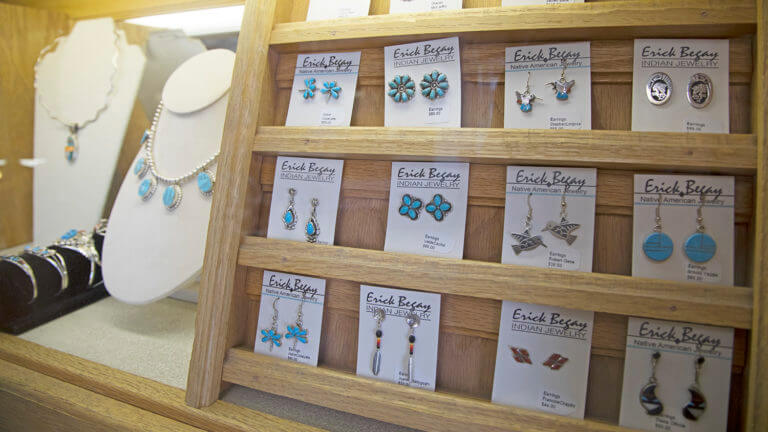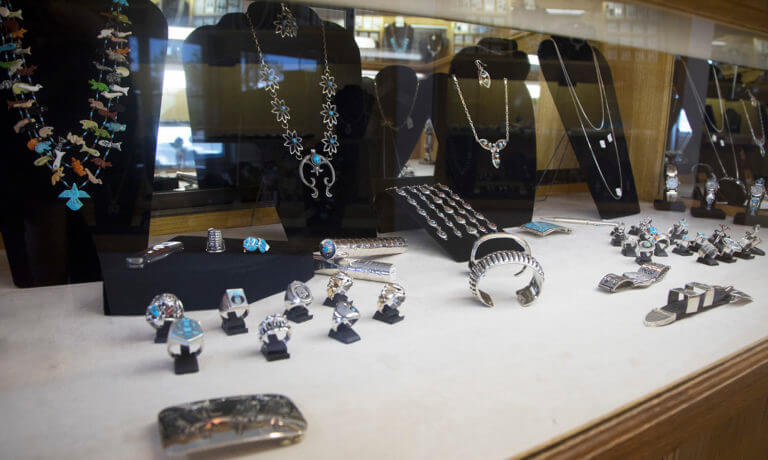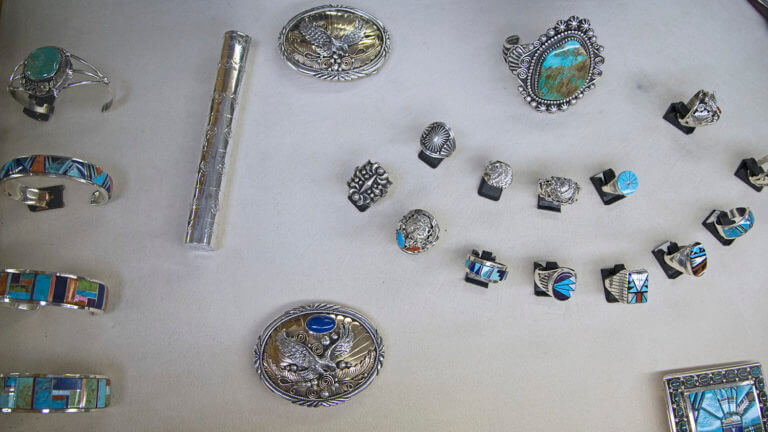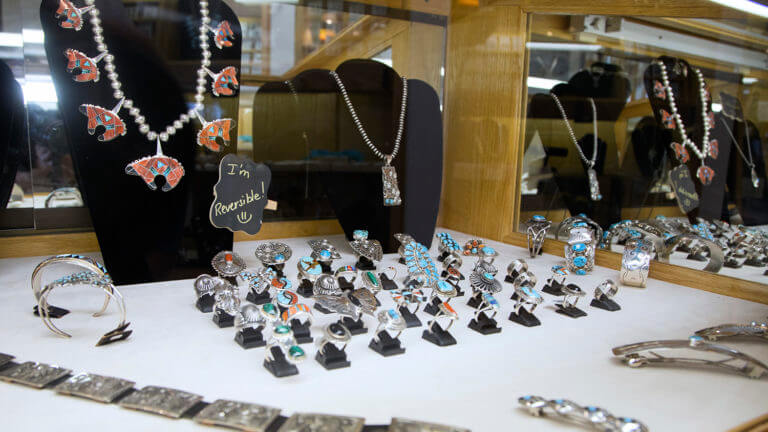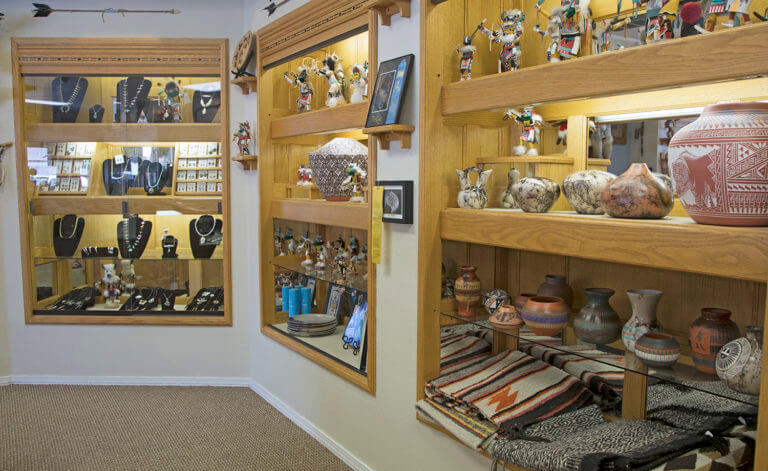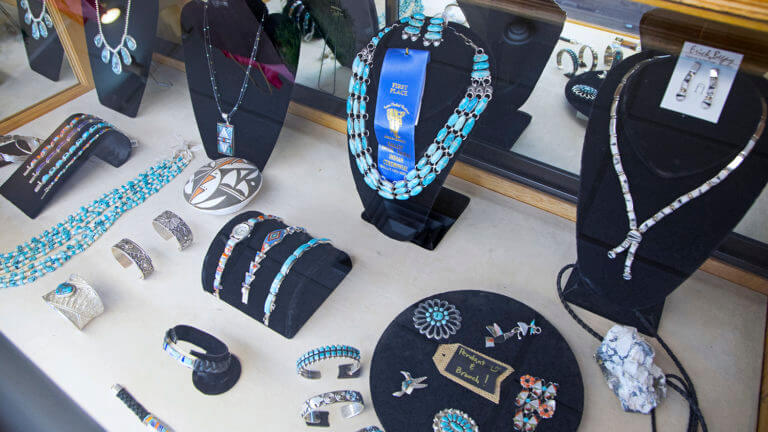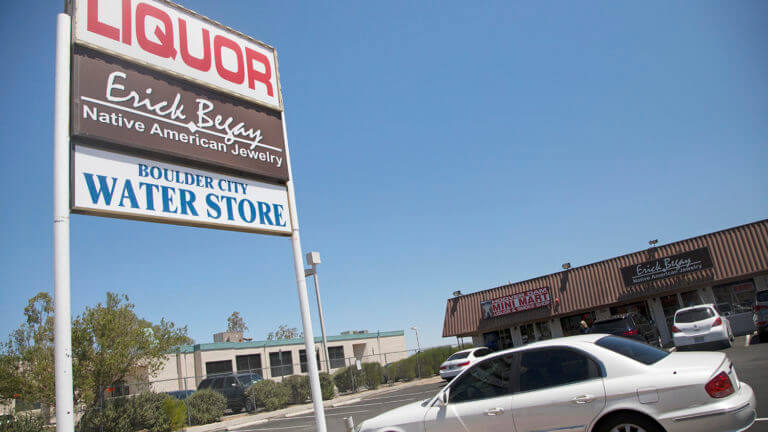 This Location: