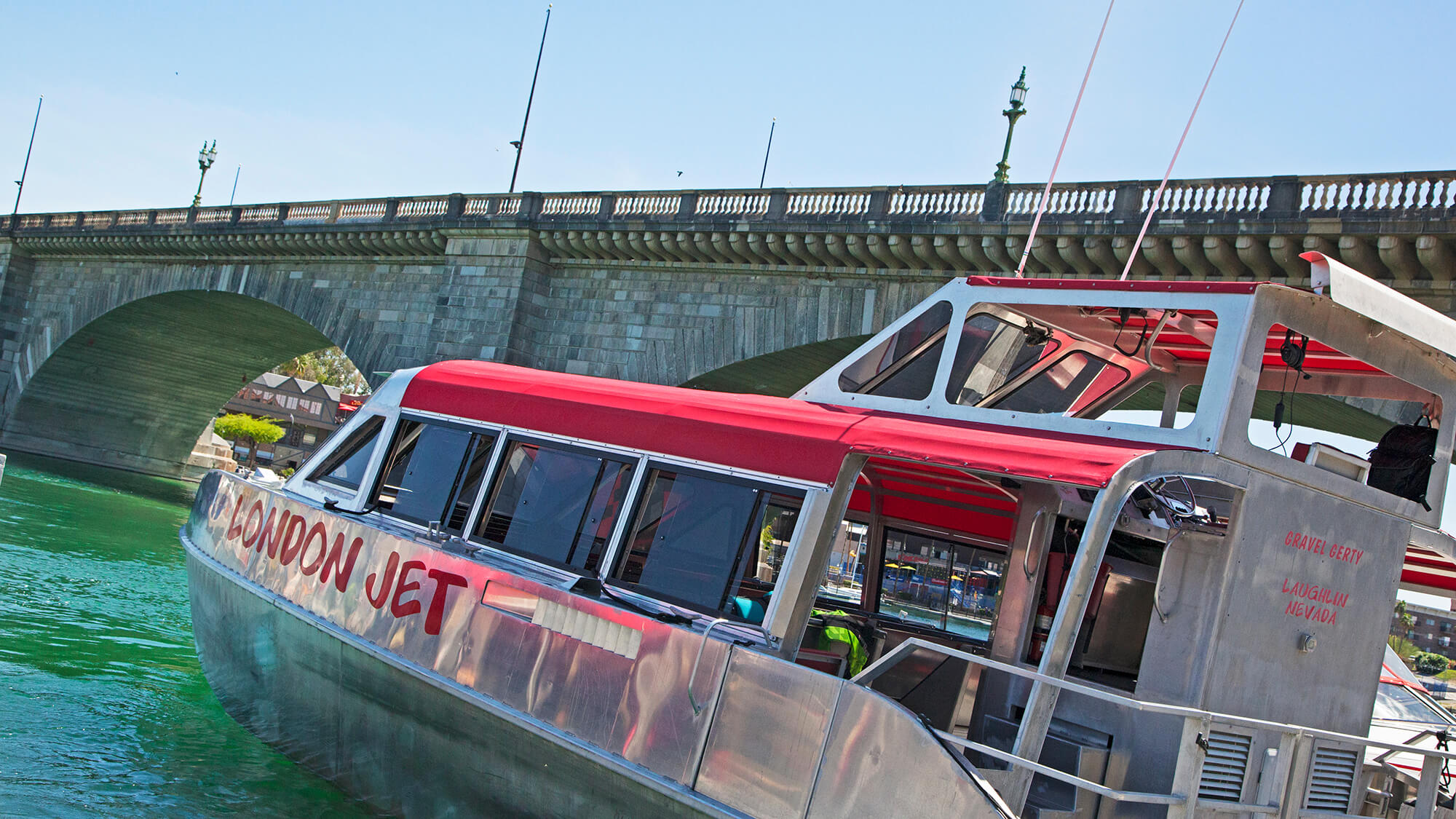 London Bridge Jet Boat Tours
If you're planning your summer adventure in Laughlin, Nevada's southern-most community, you'll need to find a cool spot to hang out. What better way to take in the stunning Mojave Desert landscape while staying cool in a shady, relaxing Jet Boat? Visitors can take in impressive views of the rugged Colorado River while aboard London Bridge Jet Boat Tours, based out of Laughlin. As the oldest jet boat tour company in Laughlin, it's safe to say they've got things figured out. Recipient of Trip Advisor's 2018 Certificate of Excellence, passengers can comfortably plan on taking in the spectacular sights on the largest and fastest boats in town.
Tours depart from the Edgewater Hotel and Casino in Laughlin, and travel 58 miles down the Colorado River all the way to Havasu City, Arizona. Passengers will have tons of wildlife spotting opportunities, particularly throughout the exceptionally scenic Topock Gorge. Upon arrival in Havasu City, passengers will have a 2-hour lunch layover at the world famous London Bridge, where you can choose a variety of dining options and even snag a few souvenirs at the Island Mall.
The biggest reward is of course the 40 MPH jet boat ride along the Colorado River, but Havasu's London Bridge is also quite interesting. Originally spanning the River Thames in London in 1830, the famous London Bridge was dismantled and relocated to Havasu City in 1967. During your lunch layover, be sure to take a stroll across this historic bridge, and snap a few photos of the glimmering, aquamarine Colorado below.
JET BOAT SCHEDULE
Check in time: 8:30 a.m. to 9:15 a.m.
2 hour boat ride from Laughlin to Havasu City, AZ
2 hour London Bridge layover
2 Hour Boat Ride from Havasu City, AZ to Laughlin
Arrives in Laughlin at 4 p.m.
*All times posted are Nevada Time
FARES
Adult $85
Child (12 and under) $55
Ready to book your tour? Visit their website here, or call 702-298-5498.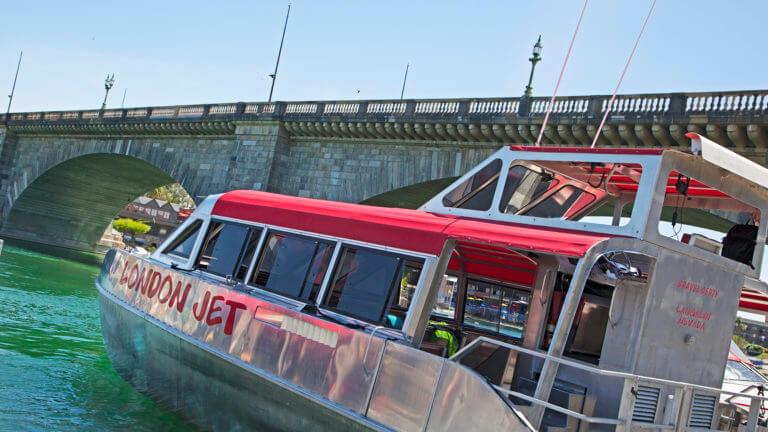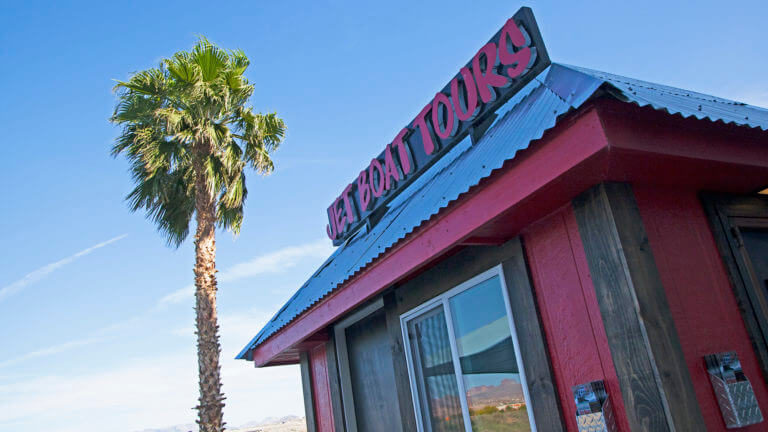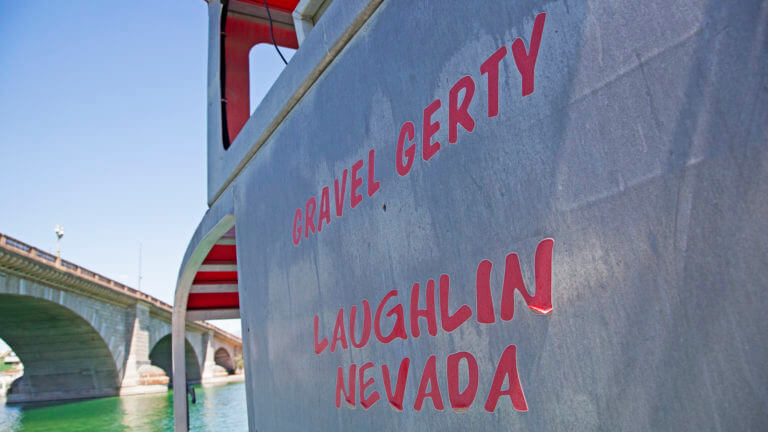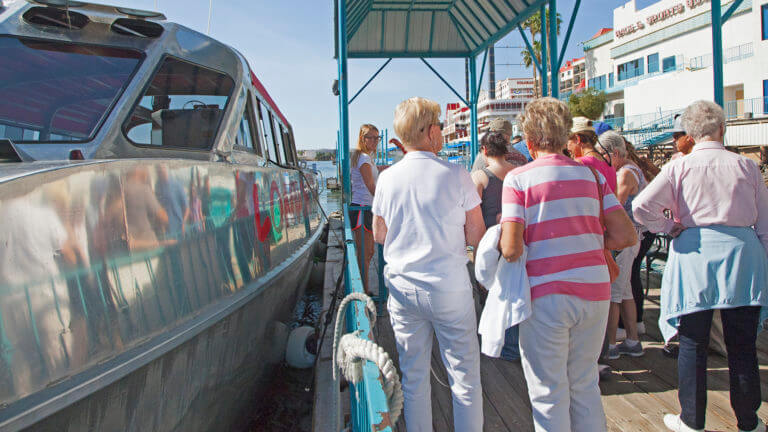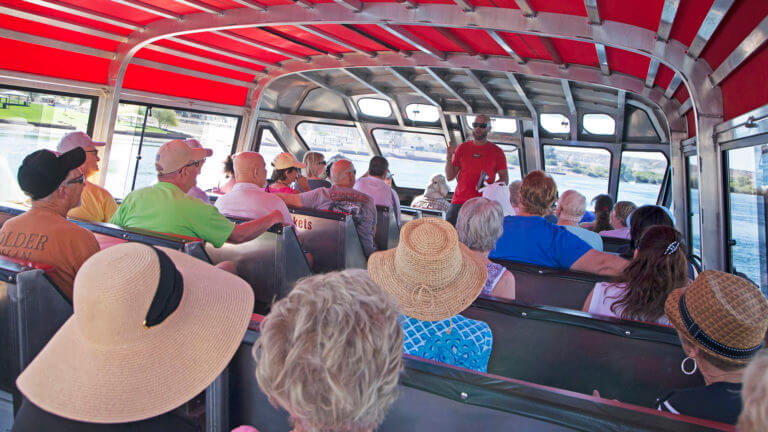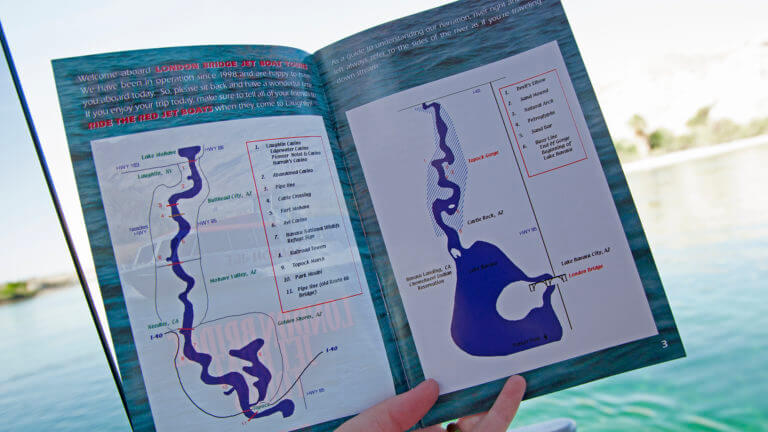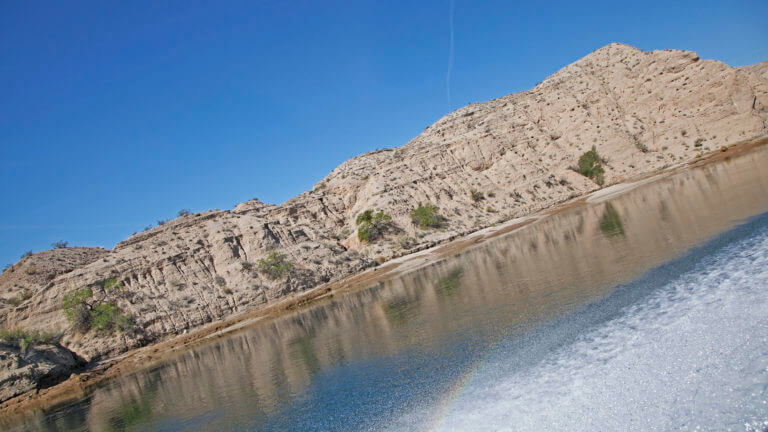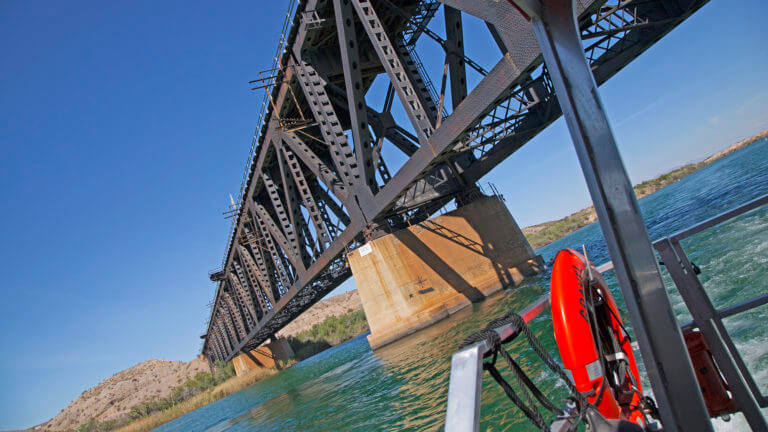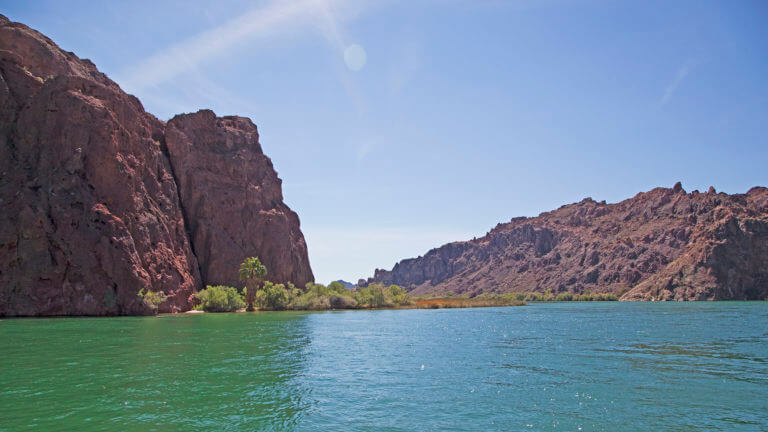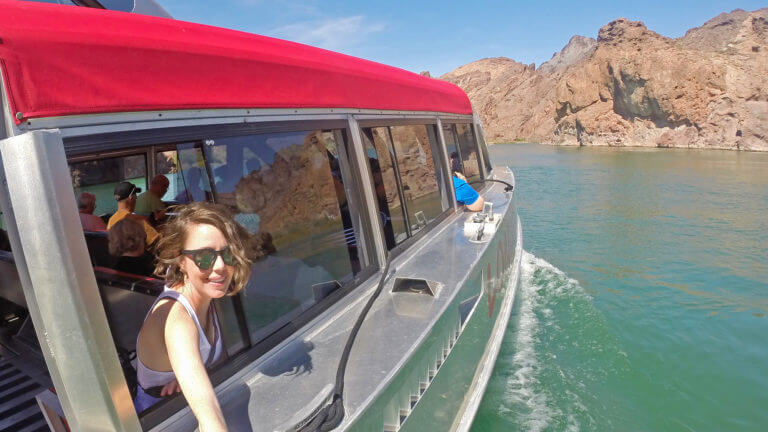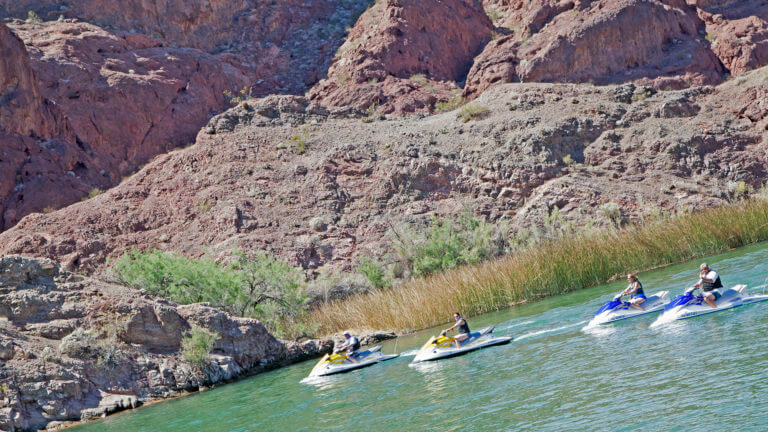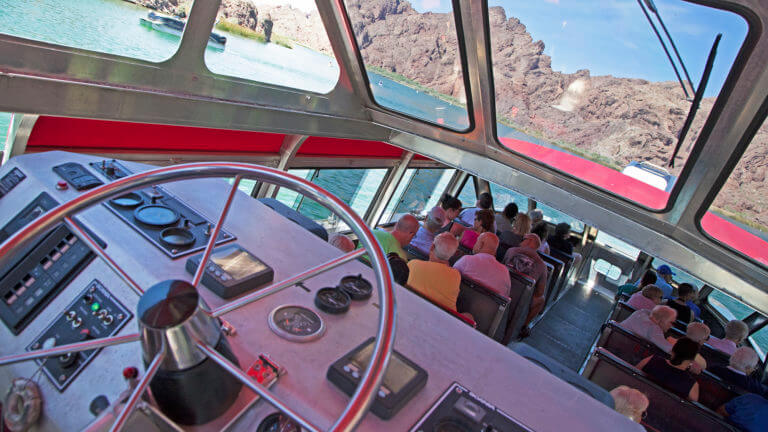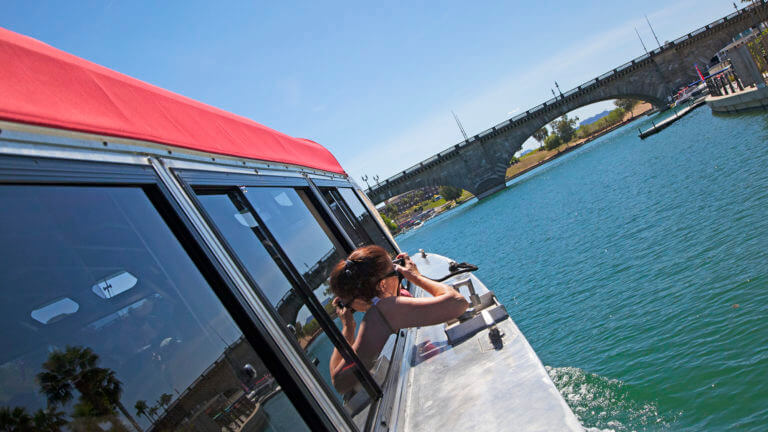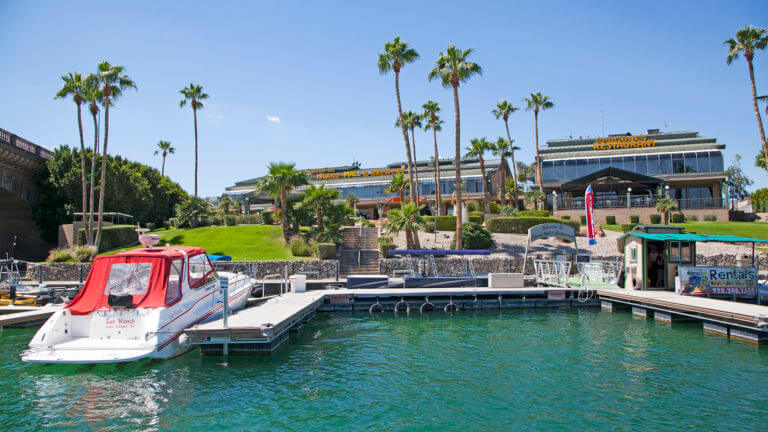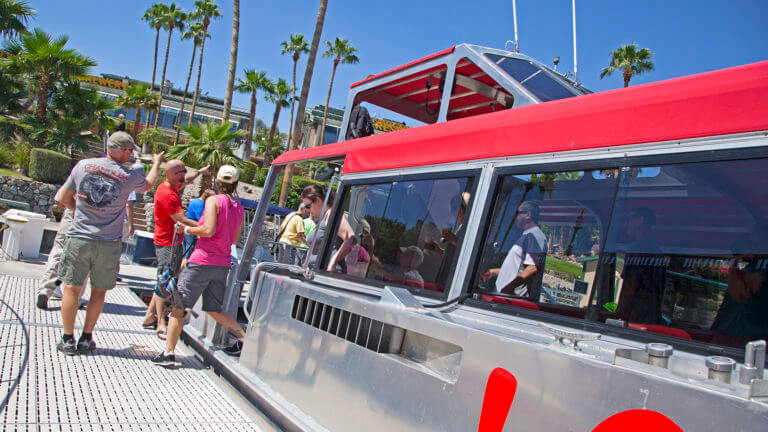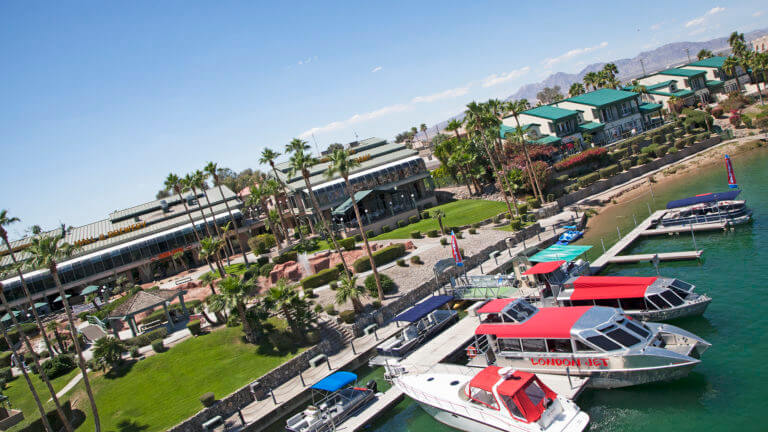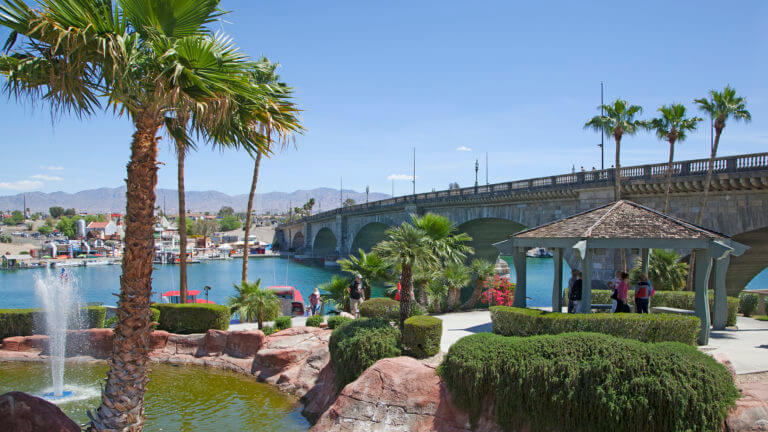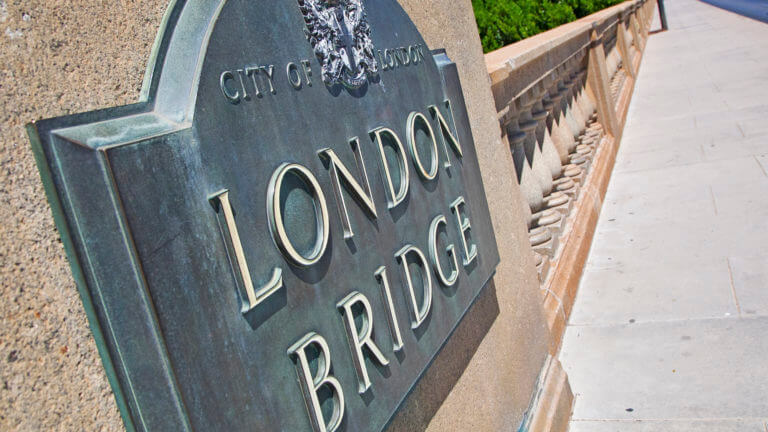 This Location: