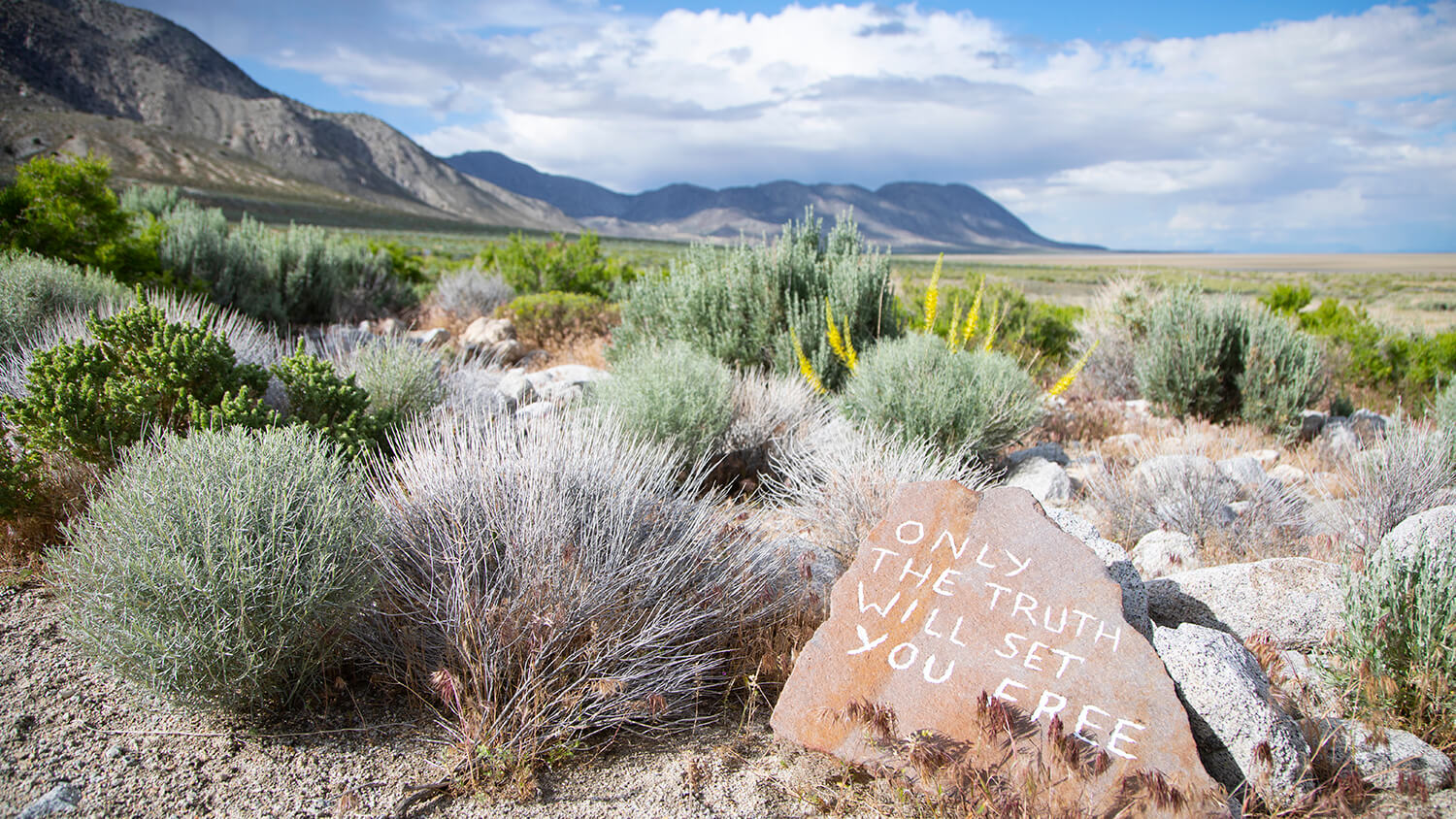 There's no better place to discover one of Nevada's many open-air galleries than the one and only Guru Road. Located a few miles north of Gerlach along the Burner Byway road trip, Guru Road lies on the southwestern edge of the Black Rock Desert, minutes from where Burning Man goes down each year. And from inspirational quotes etched on rocks, to a "rocking" tribute to Elvis Presley, and dozens more installations all complete with an unblemished view of the Playa in the background, make this Weird Nevada landmark part of your agenda on your next trip beyond the Black Rock.
Words of wisdom and hand-carved whimsy line this mile-long road to reflection, along with several larger art pieces including a "weather station," Aphrodtie, a literally "rockin'" tribute to Elvis Presley, Ground Zero, Trickle Down Art Show, TV Station, Big Medicine Tipi, and the far-reaching Desert Broadcast System—all the legacy of Gerlach local, DeWayne "Doobie" Williams, who crafted these totems using local stone and other found objects between 1978 and 1992. To clarify, "Doobie" is the guy's name, while "Dooby Lane" is the local name for what is "officially" called Guru Road.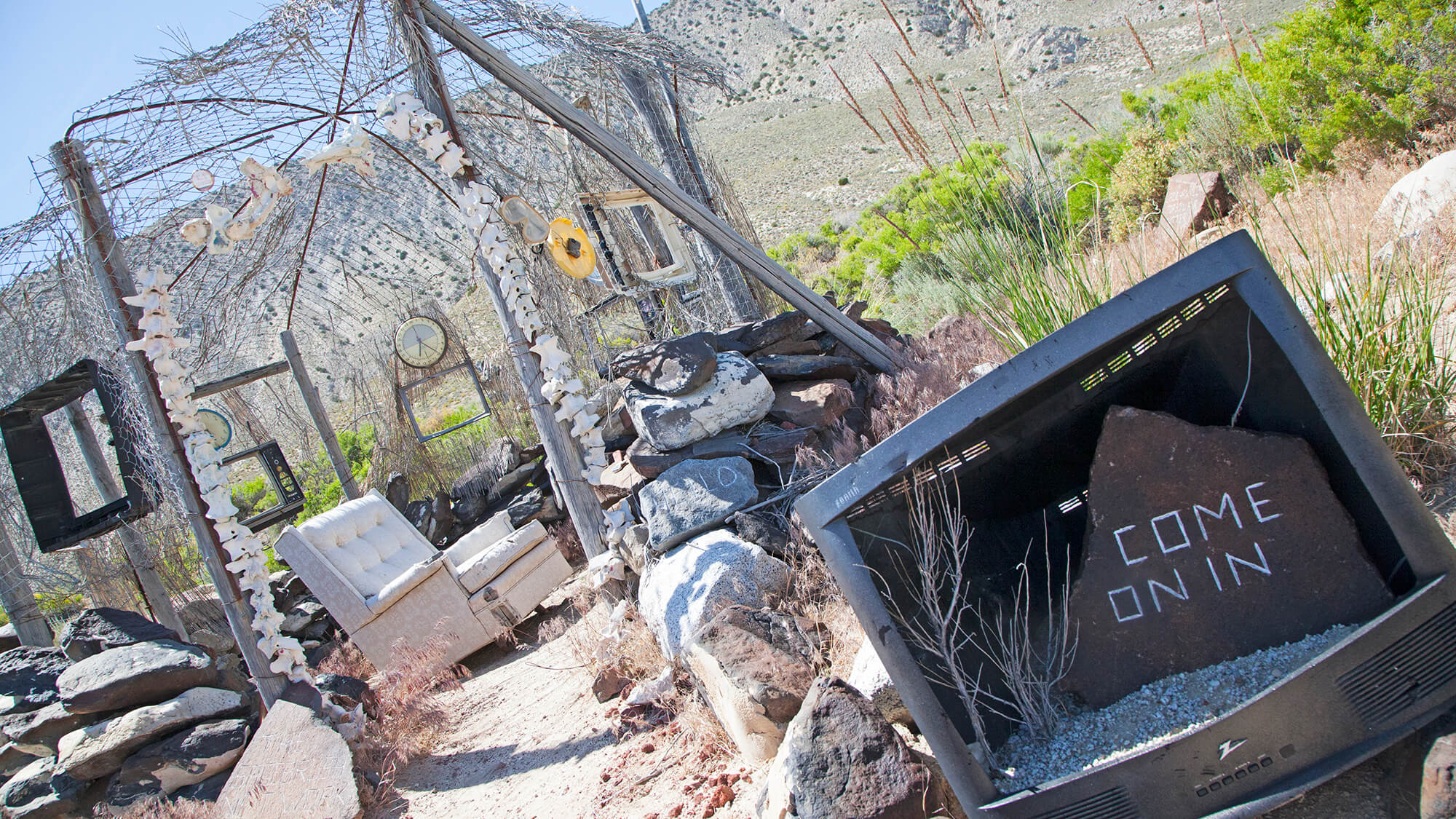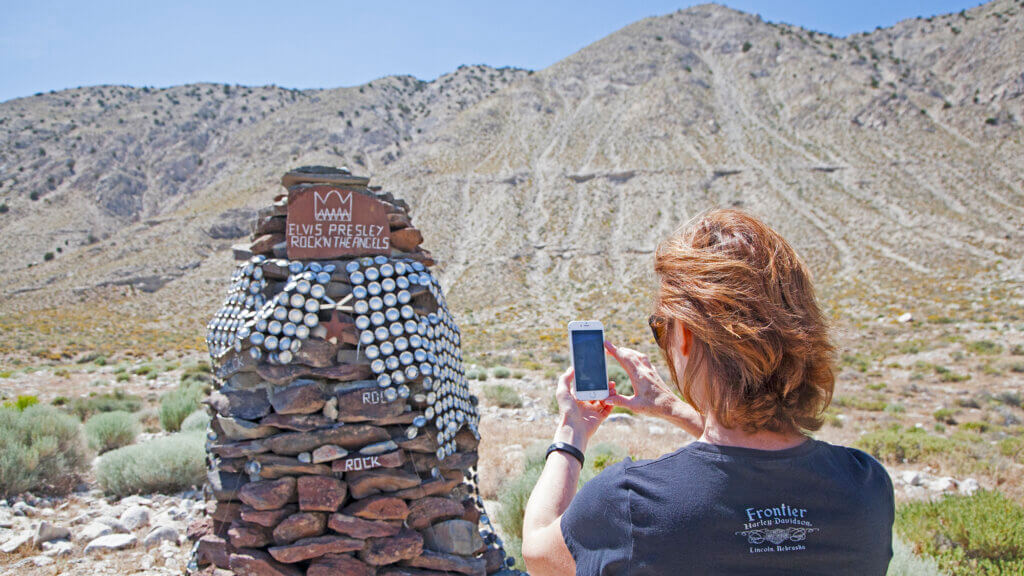 Williams was living with cancer when building Guru Road. While some Gerlachans believe building Guru Road was a therapeutic, coping mechanism for Williams, one thing is certain: some of his ideas and thoughts prove he was a bit ahead of his time, philosophically speaking. While some art installations are more lighthearted and showcase Williams' sense of humor, other powerful inscriptions include grass roots wisdom, making this eccentric stop an immersive folk art experience. After exploring this mile-long experience, donned with dozens of sentiments ranging from the silly to the powerful, at least one inscription is sure to strike a chord with anyone who visits.
Travel Nevada Pro Tip
The entrance is marked with a
street sign
that says "
Guru Road
" and a rock etched with "The
Wonder Road
," too. Although you can drive to the end, we suggest parking near the entrance and walking the entire road. With so many objects and installations to explore, you'll be glad you did.
For more information about DeWayne "Doobie" Williams, the history of Guru Road, and even more info about visiting Gerlach and the Black Rock Desert, stop by the Friends of Black Rock–High Rock. Keep your eyes peeled for the group's shop in downtown Gerlach for an in-person visit, or dial them directly at (775) 557-2900.
Hours:
Though accessible 24/7 year round, try to steer clear from driving Guru Road if it's wet, as the road will rut and damage easily.
Admission:
As advertised by its creator, "the price is right" at Guru Road. There is no cost to trek along this mile of art and whimsy, but you may return completely transformed by the experience.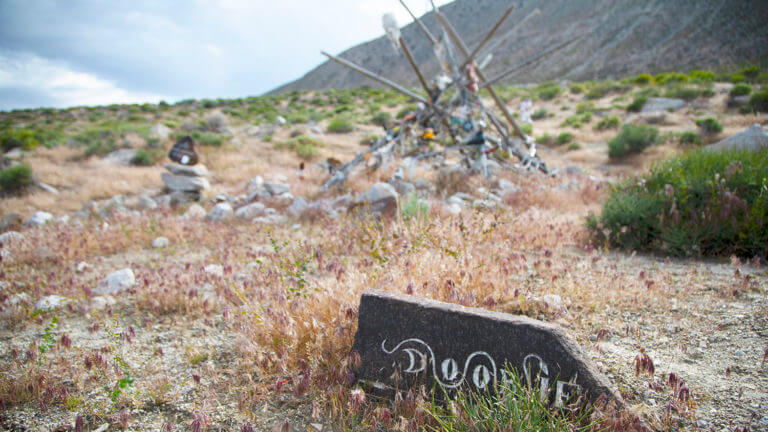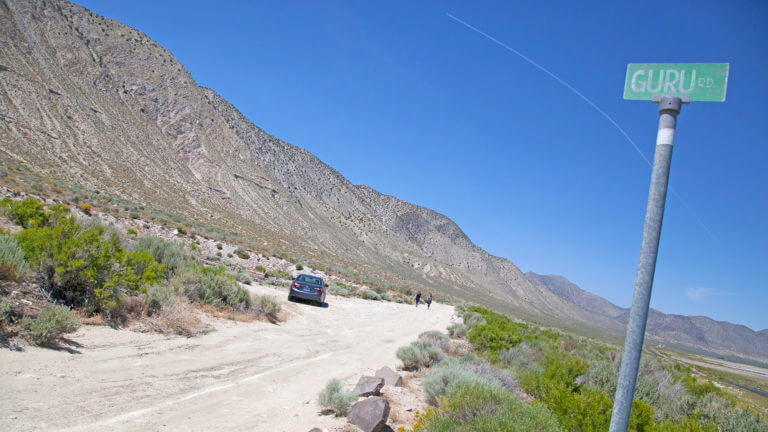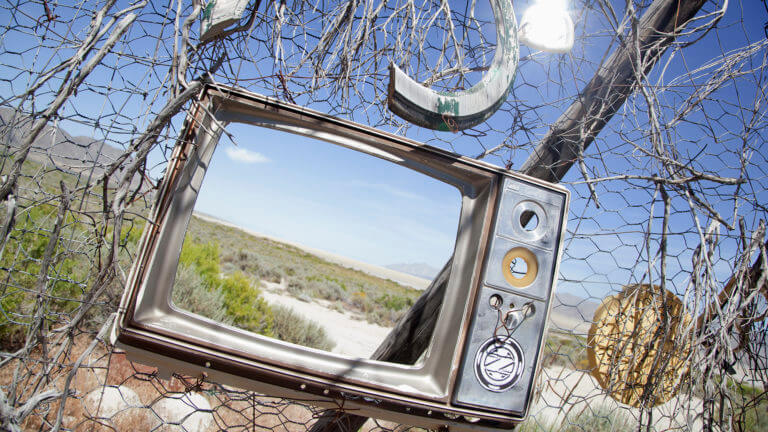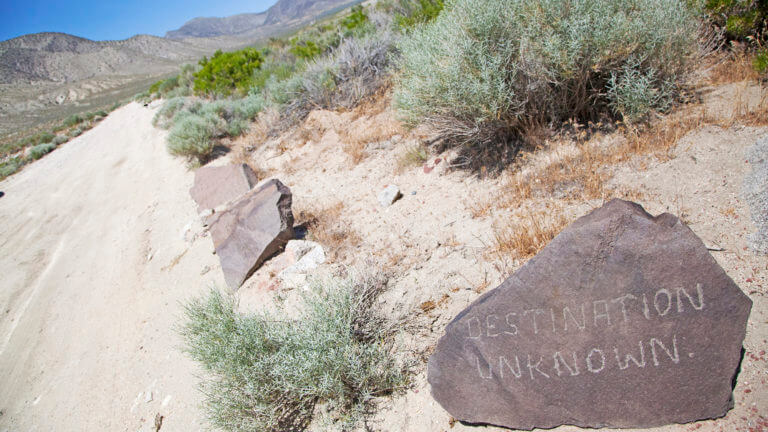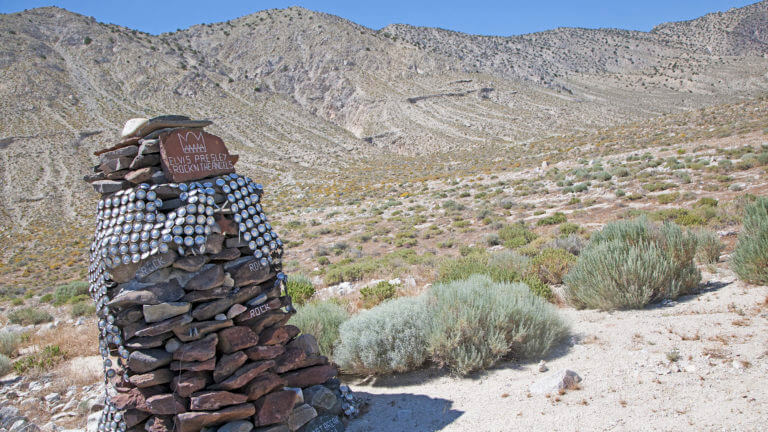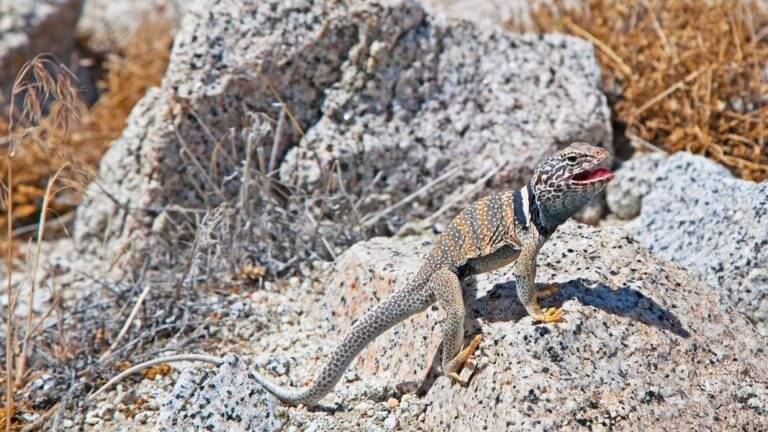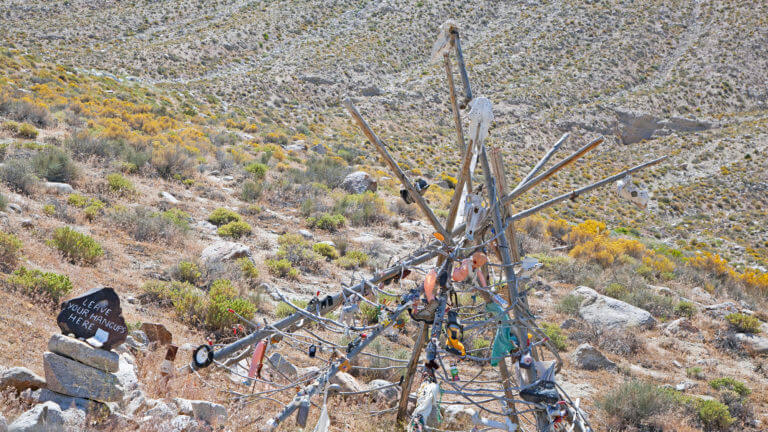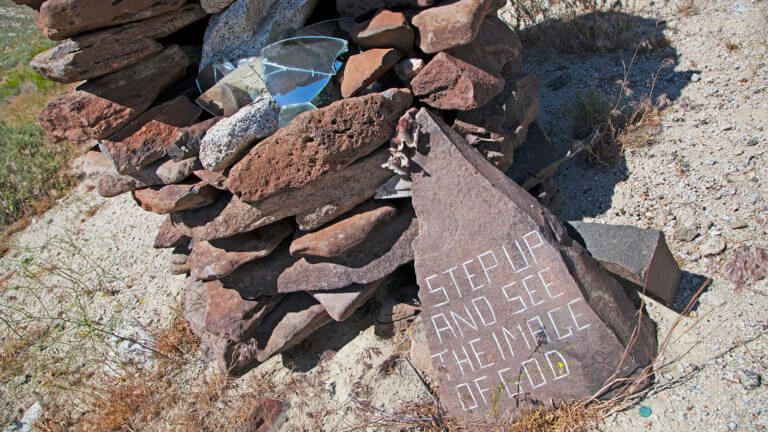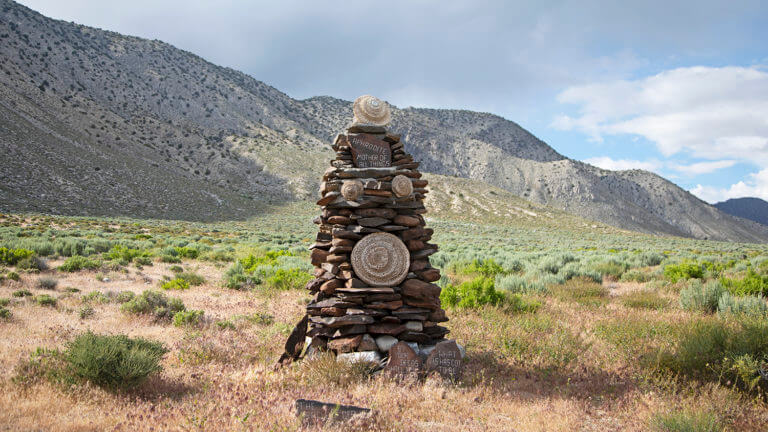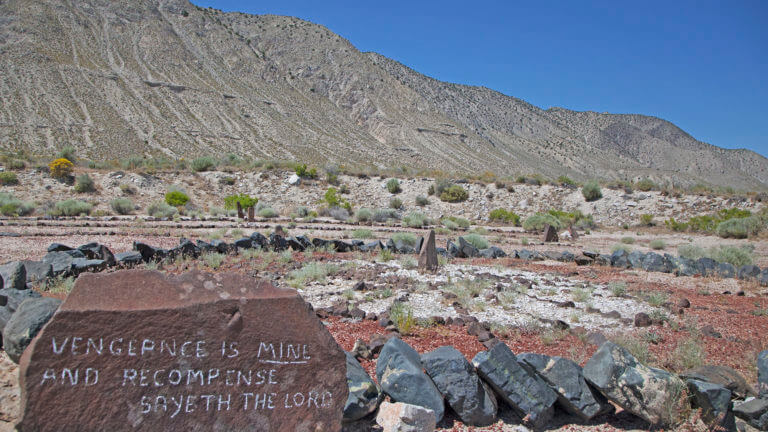 This Location: