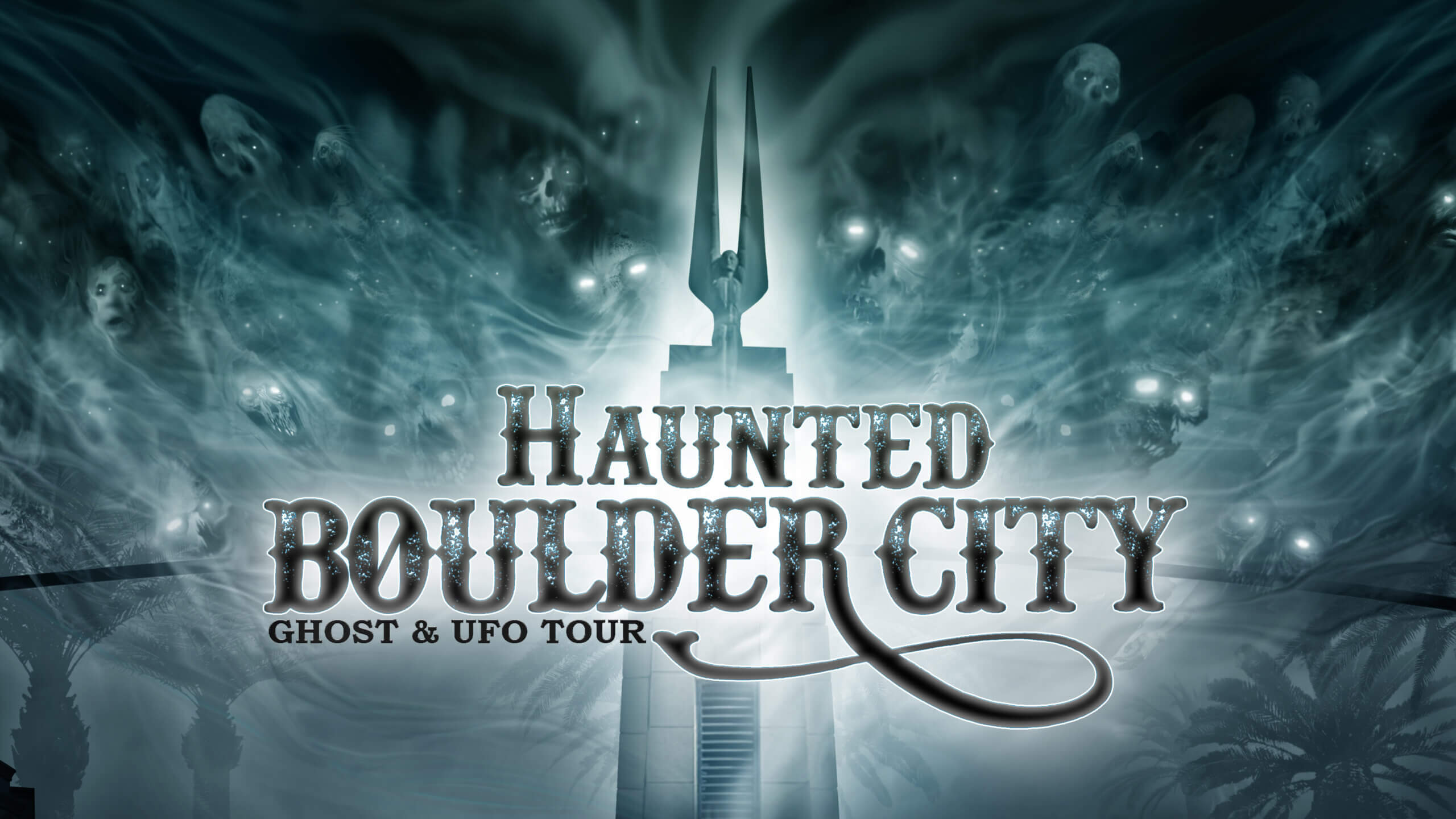 Haunted Boulder City Ghost & UFO Tour
Ready to get to know the "City That Built Hoover Dam" one ghost story at a time? Set against one of the most beautiful Art Deco downtown districts in the Silver State, get yourself on the Haunted Boulder City Ghost & UFO Tour for a trip through Nevada history unlike any other. Carefully curated by paranormal expert Joshua P. Warren, hear all about unexplained UFO sightings in the region, how to turn your body into a human ghost meter, ESP tips and tricks to use at those Las Vegas casinos, where mobsters really buried bodies, tales from eccentric celebrities who have visited Boulder City through the years, and much more.
Joshua P. Warren is not only a regular fixture of Discovery Channel's Ghost Adventures, but has also appeared on the National Geographic Channel, History Channel, Travel Channel, SYFY, Animal Planet, and authored more than 20 books. Along his Haunted Boulder City Ghost & UFO Tour, learn all about the many people who perished while building modern marvel of the world at Hoover Dam, the ghost dog that roams Boulder City's streets at night, and the first-ever murder in Boulder City, and too many Weird Nevada facts to count.
Know Before You Go
Haunted Boulder City Ghost & UFO Tours are 60 minutes long, across less than ½ mile of paved streets and sidewalks. Dogs are welcome on this ADA accessible tour, and tours will run regardless of weather. All tours will meet at the Boulder City location of Beer Zombies. Please arrive at least 10 minutes ahead of your scheduled tour. All sales final—no refunds, vouchers, transfers, or changing dates.
Hours:
You can take a Haunted Boulder City Ghost & UFO Tour seven days a week, 365 days a year, regardless of weather. Tours typically begin in the evening.
Admission:
Tours are $19.95 for adults and $12.95 for kids age 12 and under.
This Location: