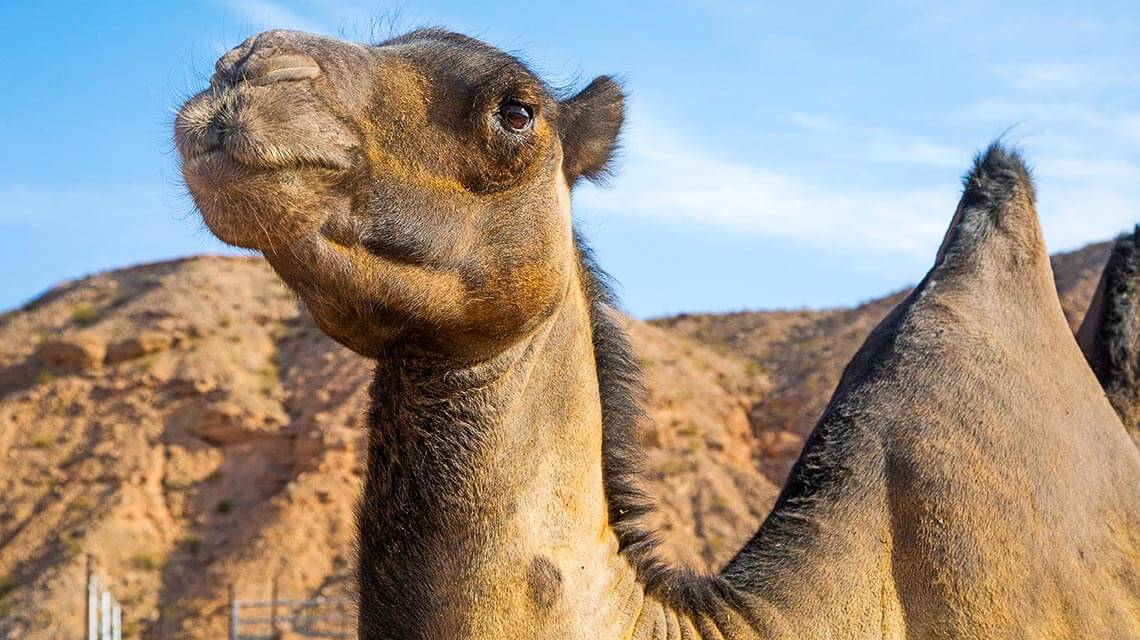 Camel Safari & Desert Ranch Experience
Have you ever wanted to rent luxury Mongolian Gers, prep breakfast for an armadillo, see a stealth of a sloth, or admire the ornate quills of an African crested porcupine? With over 50 animals to meet and greet, there is something at the Desert Ranch Experience for everyone to enjoy. Headquartered in the quiet, unsuspecting community of Mesquite, the founders at the Desert Ranch Experience believe in conservation through education, aiming to provide personal encounters with these exotic animal rescues and provide a better understanding of animal conservation. At the Desert Ranch Experience, brace for a truly unforgettable experience unlike any other in Nevada.
When visiting the property, visitors can choose from a variety of programs designed to suit every interest. The property is available for bachelor parties, weddings and other events, and offers a variety of ways to personally engage with the animals, under the professional guidance of staff.
DESERT RANCH EXPERIENCE
Trek through the Nevada desert on an unforgettable safari atop one of the majestic rescue camels. You will have an opportunity to meet your camel before you embark on your Mojave Desert journey, where you'll be surrounded by unmatched southern Nevada landscapes. On this tour, count on overlooking the beautiful Virgin Mountains and Virgin River, led by an experienced the Desert Ranch Experience handler.
CAMEL ENCOUNTER
Immerse yourself in camel culture and learn about the history, anatomy, personality traits and care for Dromedary (one-hump) and Bactrian (two-hump) camels. Both of these fascinating species can be found at the Desert Ranch Experience, and visitors who select this package will get a tour of the farm and an opportunity to get up close and personal with other species that live here too. The experience is so much more than a farm tour, it's an educational and hands on experience that you won't soon forget.
7 AM FEED WITH THE KEEPER
You probably didn't ever think you'd be preparing breakfast for an African Crested Porcupine, did you? At the Desert Ranch Experience you can make this idea become a reality, working alongside the trained keepers. This VIP tour includes a rare behind the scenes look at what is required to be an animal care provider, where visitors can get a glimpse of what happens behind the scenes and understand what goes into caring for and feeding these exotic creatures.
HOURS, RATES, AND GETTING THERE
The Desert Ranch Experience is located on the outskirts of Mesquite, in Bunkerville. Located about an hour away from Las Vegas, the most optimal time to visit is in the fall or spring when temperatures are most comfortable. Transportation to and from Las Vegas metro area is not currently offered, but groups of 10 or more coming from Utah can utilize the St. George Shuttle to Mesquite. For the most up to date information on rates, and booking your trip to the Desert Ranch Experience, call 1-800-836-4036, or visit DesertRanchExperience.com.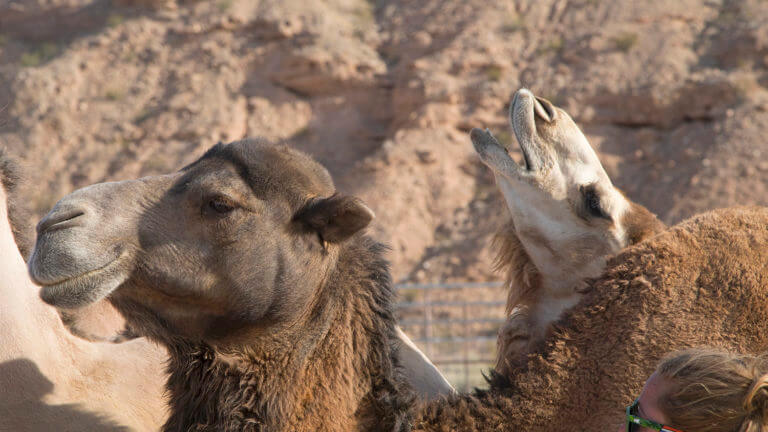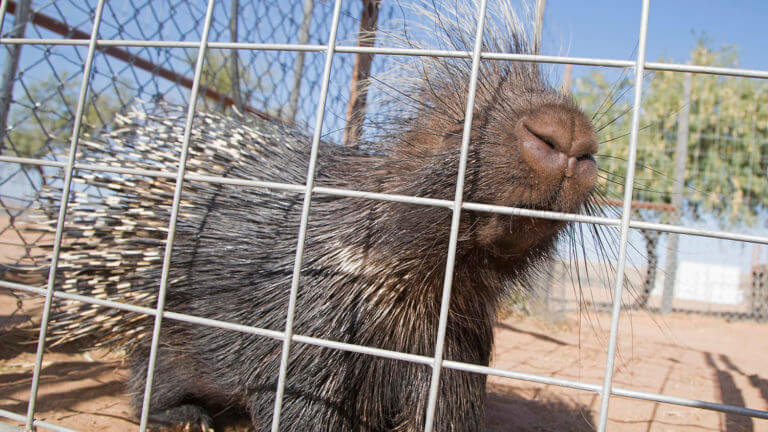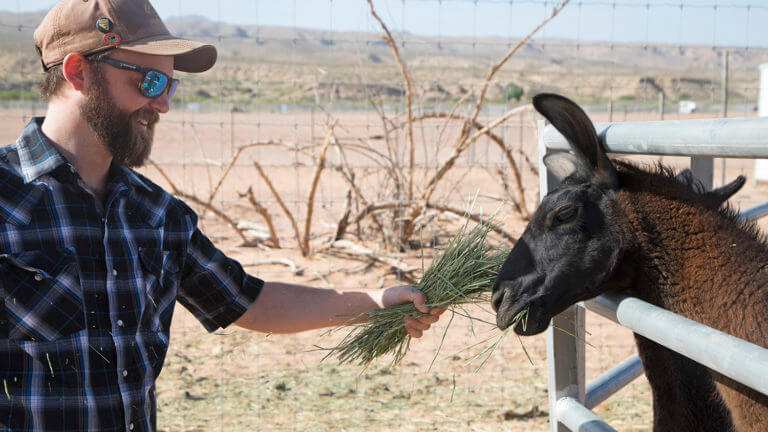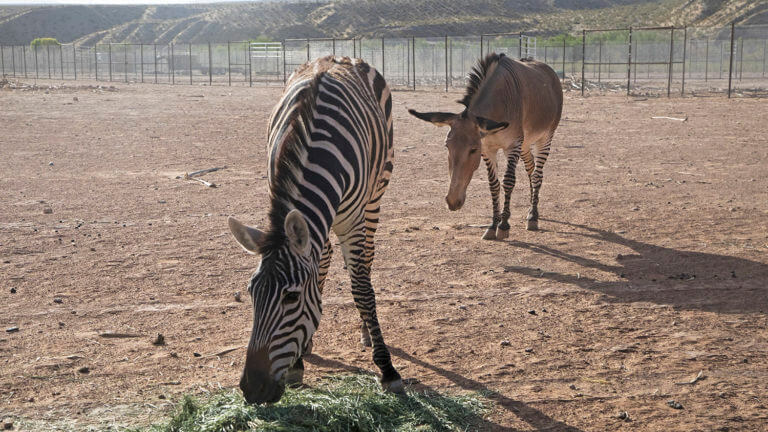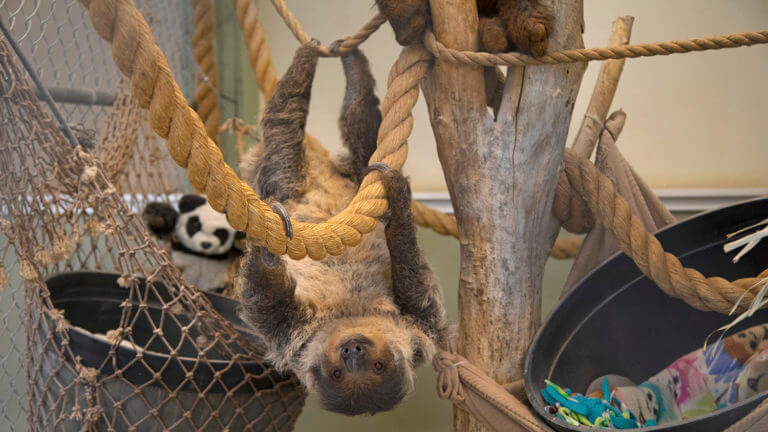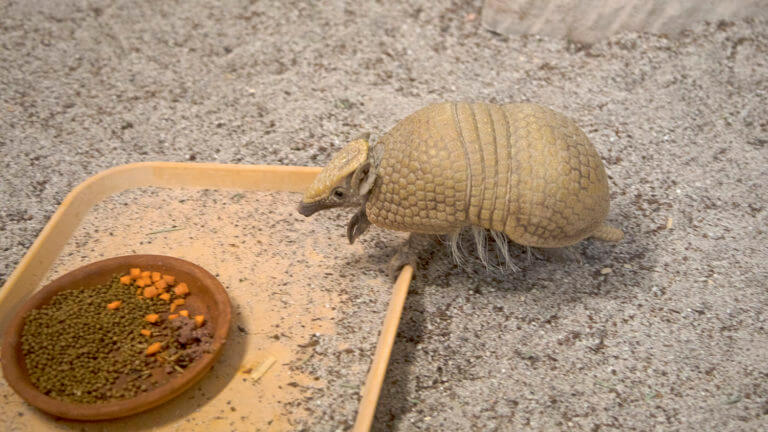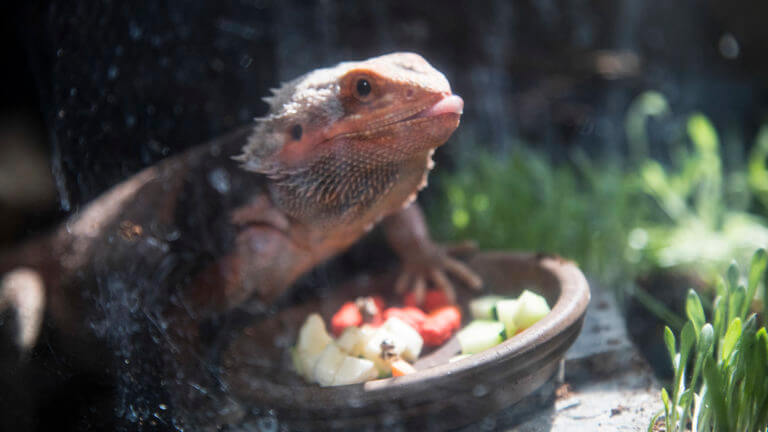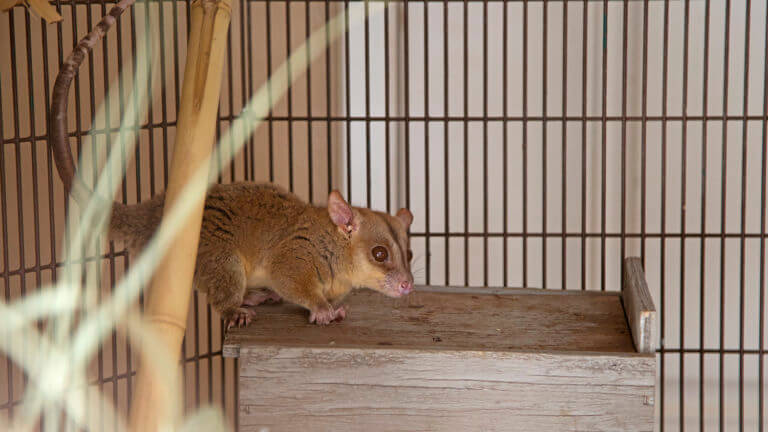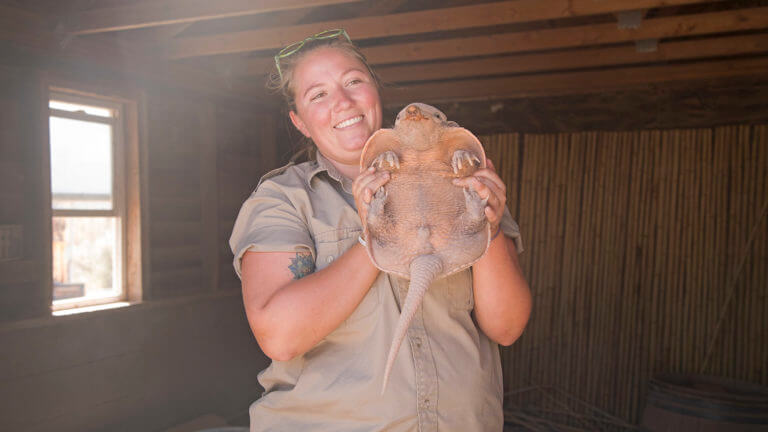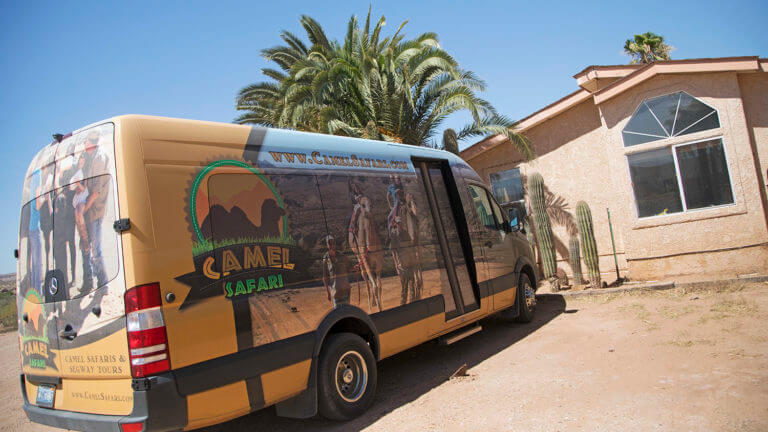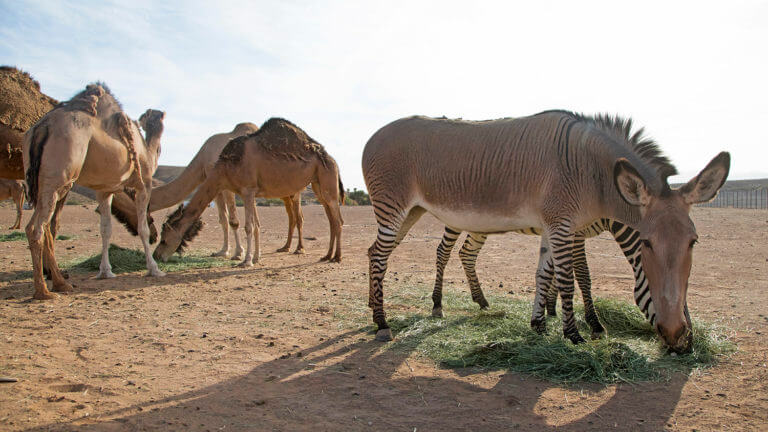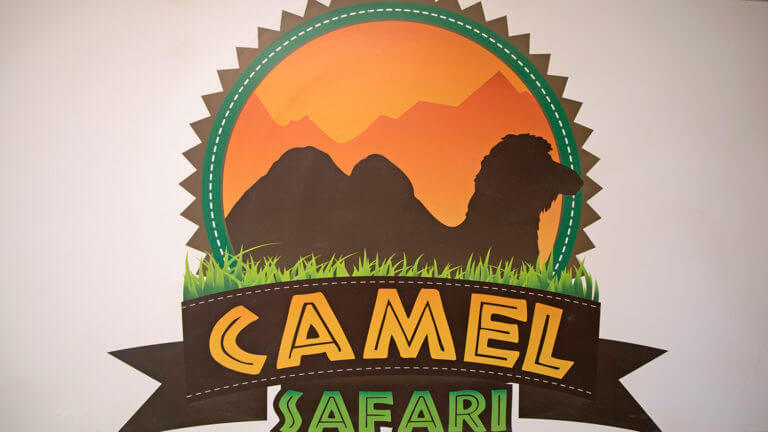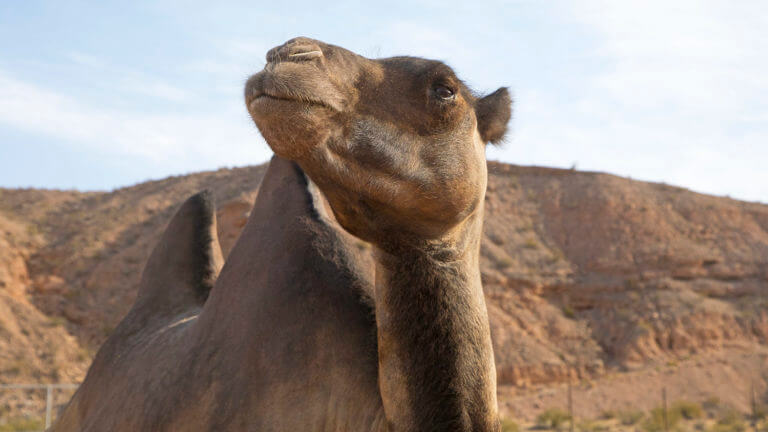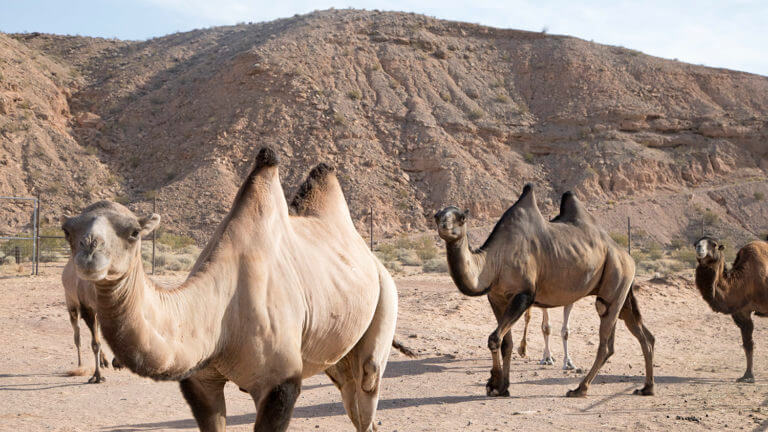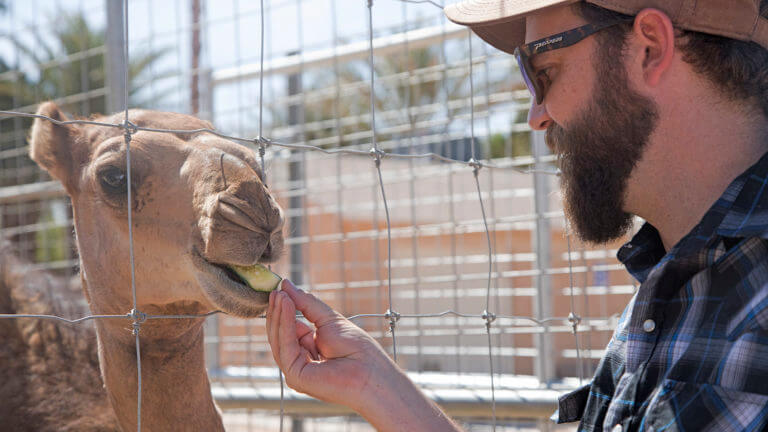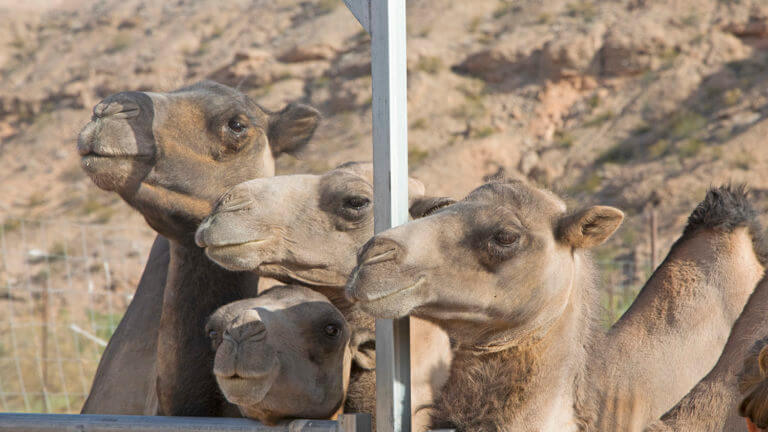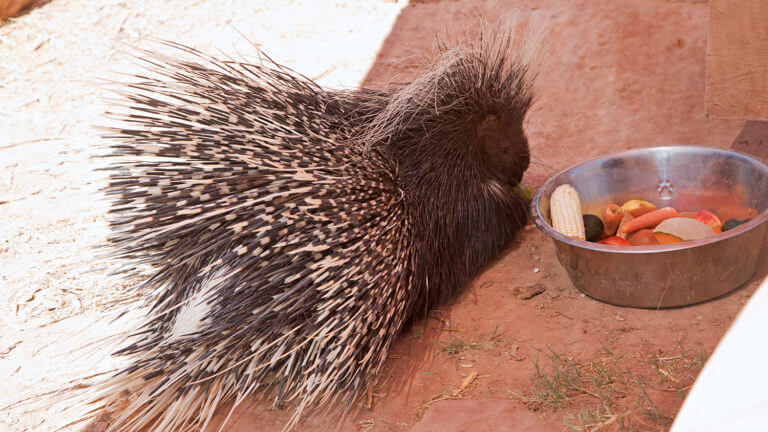 This Location: