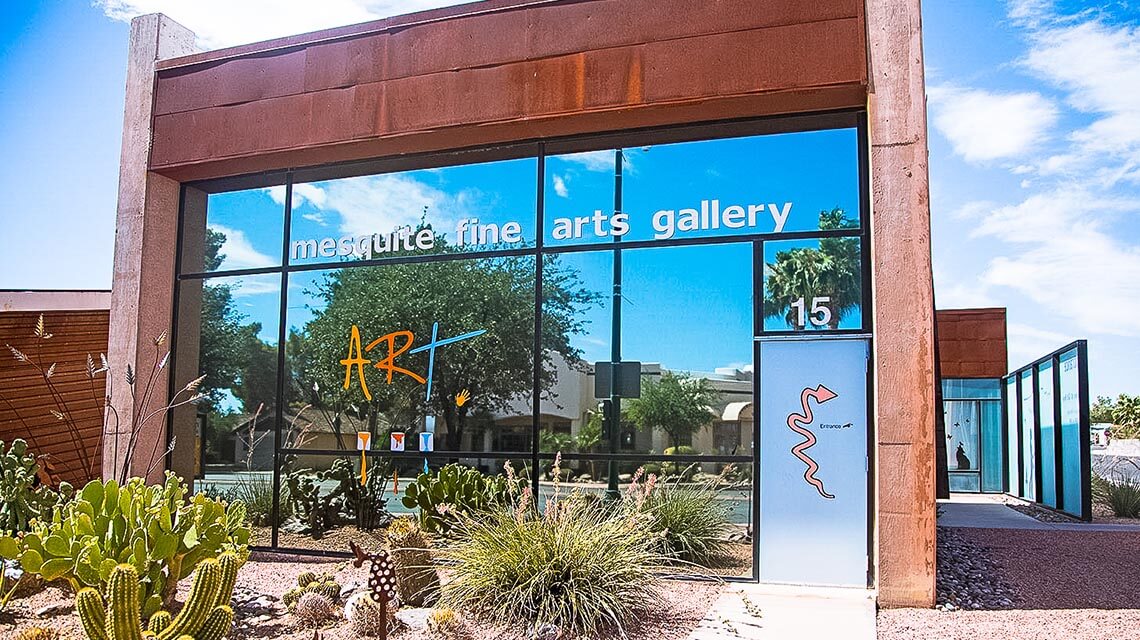 Mesquite Fine Arts Center & Gallery
At first glance, it may seem like Mesquite only has world-class golf maintain your attention. This is undoubtedly true, with some of the top rated courses in the United States, but this quiet and unsuspecting community is also equipped with a well endowed arts scene, making your trip to this southeastern Nevada community sure to cater to every interest. Anchored by the Virgin Valley Artists Association – a non profit devoted to introducing arts to the Virgin Valley – the Mesquite Fine Arts Center & Gallery represents a whopping 180 active member artists that puts the community and visitors alike in touch with affordable and accessible art in all mediums. Here, visitors can kick back and relax in an art-lover's oasis, exploring an impressive array of original handmade gifts and jewelry, original paintings, sculpture, ceramics, fabric arts, photography, and handmade glass and furniture exhibits.
Located in the heart of downtown Mesquite and adjacent to another tremendous cultural resource, the Mesquite Fine Arts Center & Gallery features exhibitions that change on a monthly basis throughout the year. Best yet, one artist is designated as the "artist of the month", whose work is prominently displayed near the entrance of the Arts Center. Got any specific questions when visiting? No problem, just ask one of the many friendly Virgin Valley artist volunteers who staff the Arts Center.
CLASSES & EVENTS
In addition to a thoughtfully curated gallery, the Mesquite Fine Arts Center & Gallery offers a variety of classes and workshops that are open to the public. Choose what best suits your interests, with classes catering to drawing, painting and pottery classes offered regularly.
To check out a most up to date schedule of events, pottery studio hours, and to sign up for classes, visit the Mesquite Fine Arts Center's website here.
ADMISSION
Admission to the Mesquite Fine Arts Center & Gallery is free, though this enriching cultural center depends on donations. These contributions help with establishing exhibits, and support future additions to the property. When visiting this valuable Nevada Arts & Culture resource, please consider making a donation!
HOURS
Open Monday through Saturday from 10 a.m. to 4:00 p.m.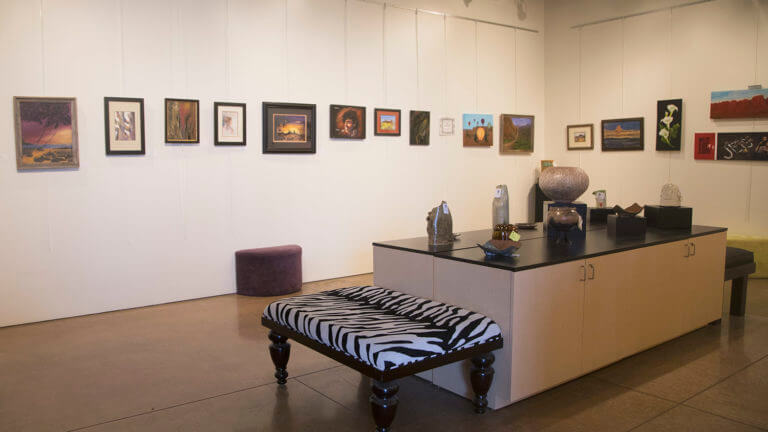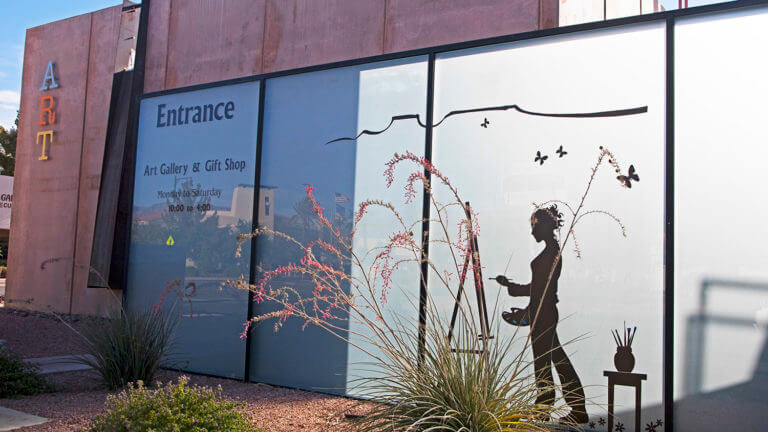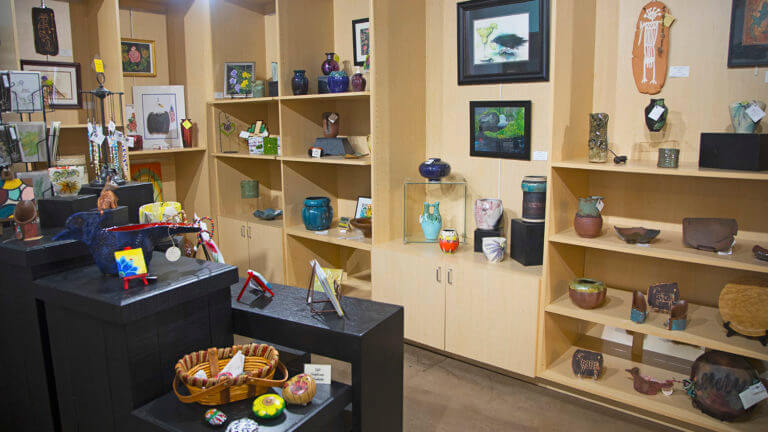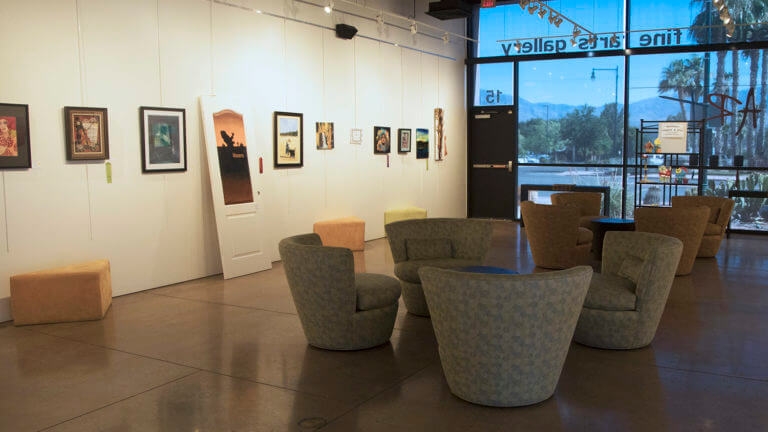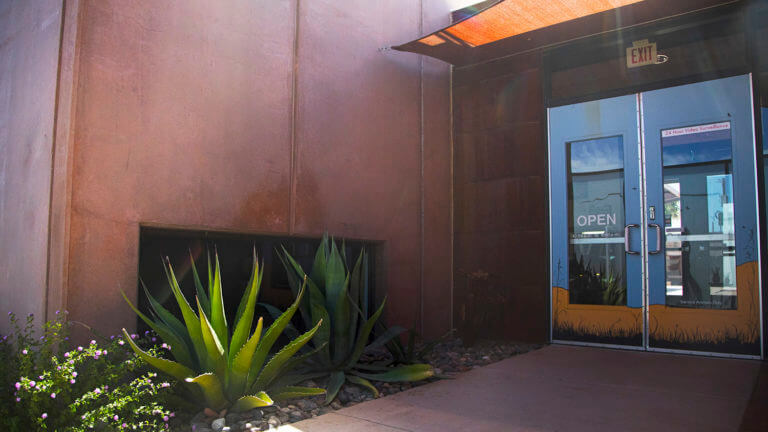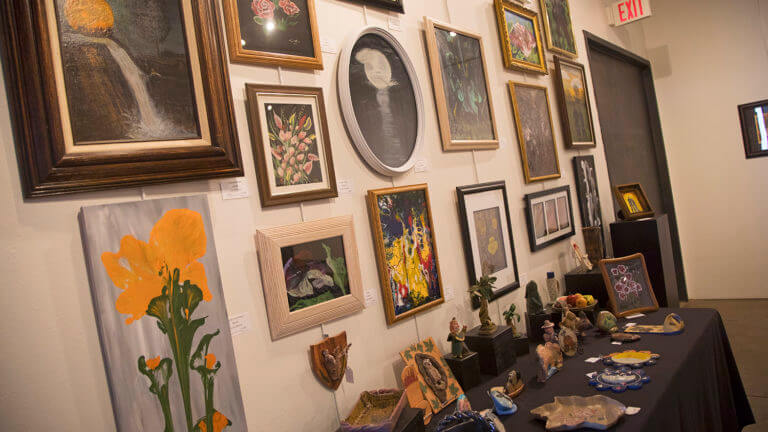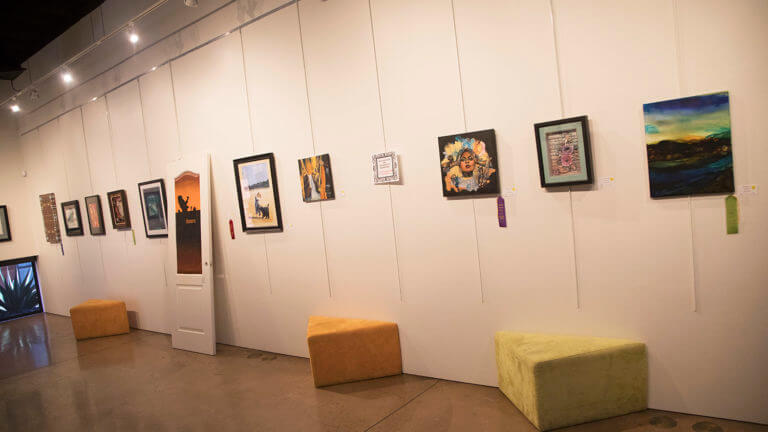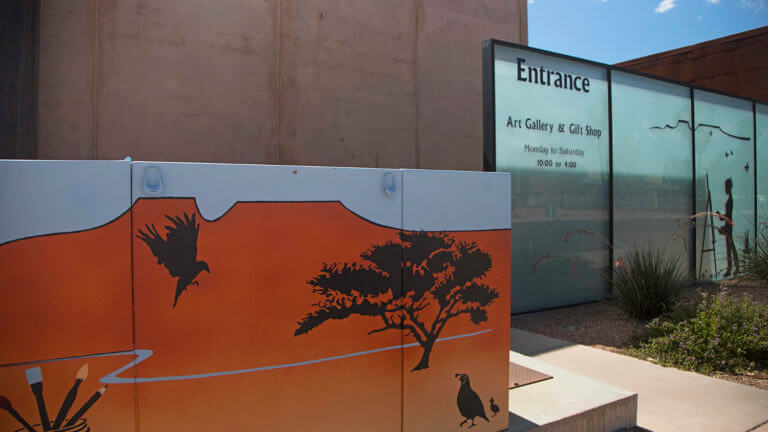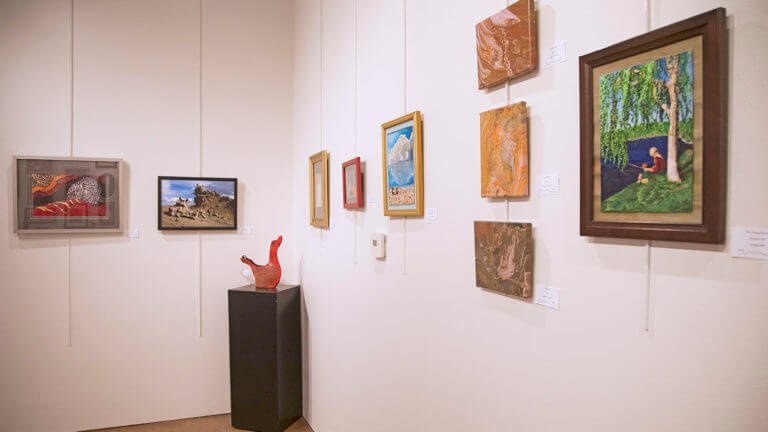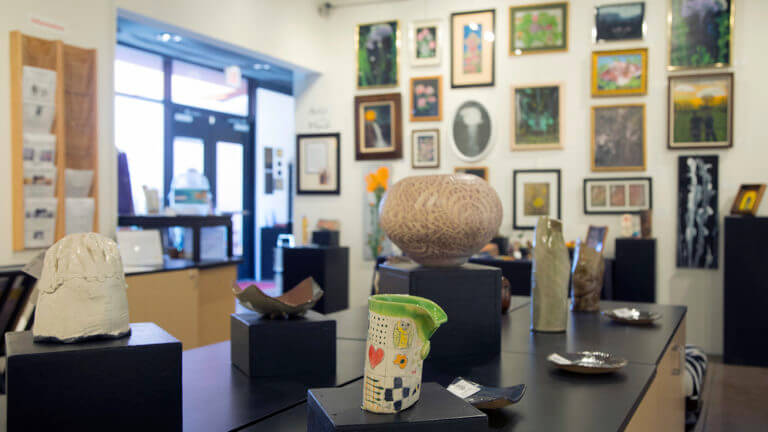 This Location: