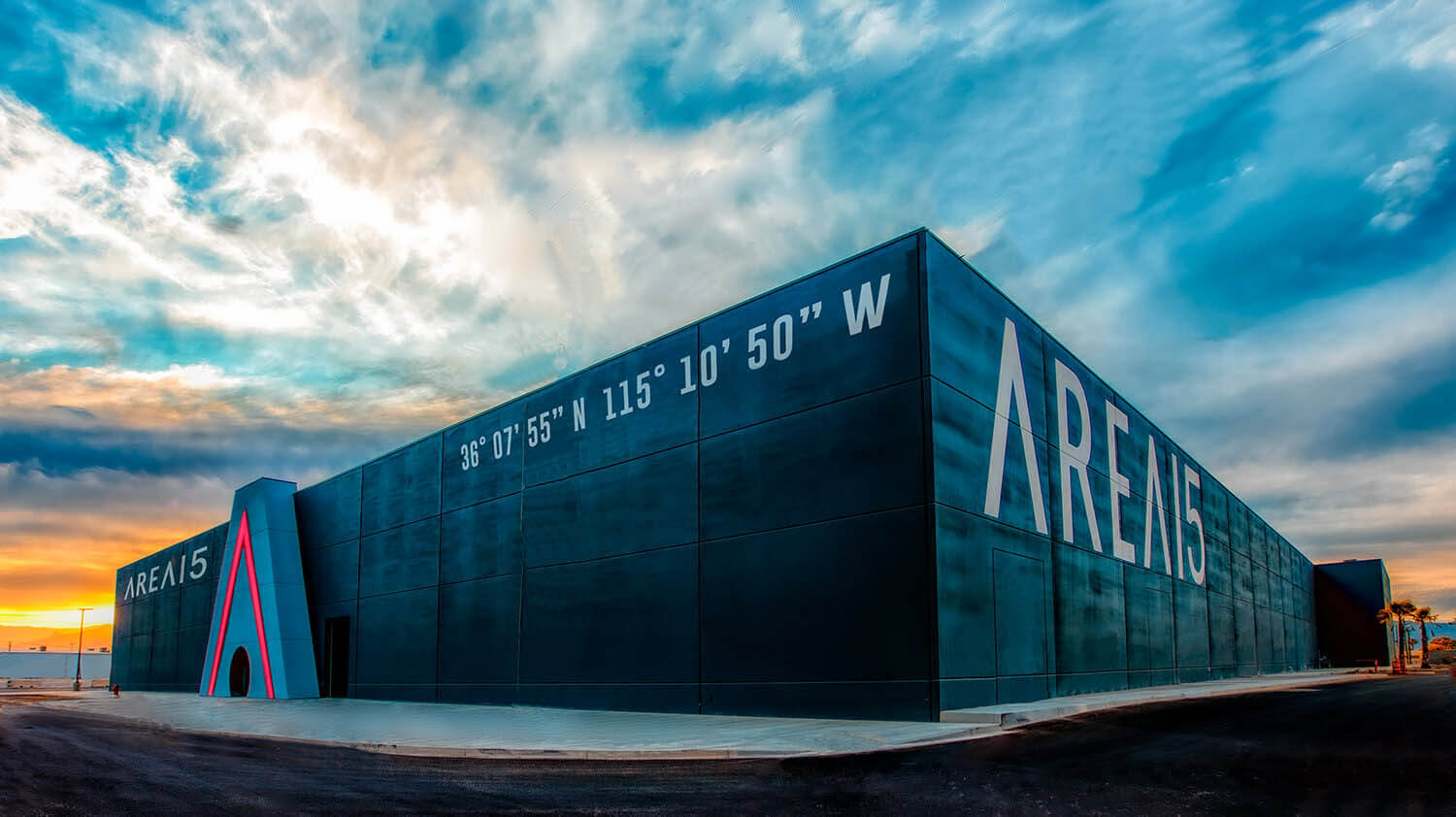 Enter Curious. Leave Different.
Point of clarity: we're talking about AREA15, not the fabled Area 51. Now that we've dispensed with that disclaimer, we think you'll find AREA15 to be an outta–this-world trip unto itself.  
Billed as a "wanderland of art, music, and amusement," AREA15 is an immersive collection of attractions minutes from the Las Vegas Strip. Brimming with larger-than-life art installations, mind-altering virtual reality experiences, and full-sensory dining options, the whole affair may evoke thoughts of Burning Man – and that's no coincidence. In fact, some of the installations you see here came directly from the playa in northern Nevada. Admission to this experiential retail and entertainment complex promises "just about anything you can imagine is real" mentalities, with only one thing required: a want to wonder.
Like the real Area 51, the exterior of Area 15 perpetuates intrigue and mystery with its bunker-style exterior. With just one foot in the door, you'll feel this 200,000 square foot art collective buzzing with imagination and creative energy.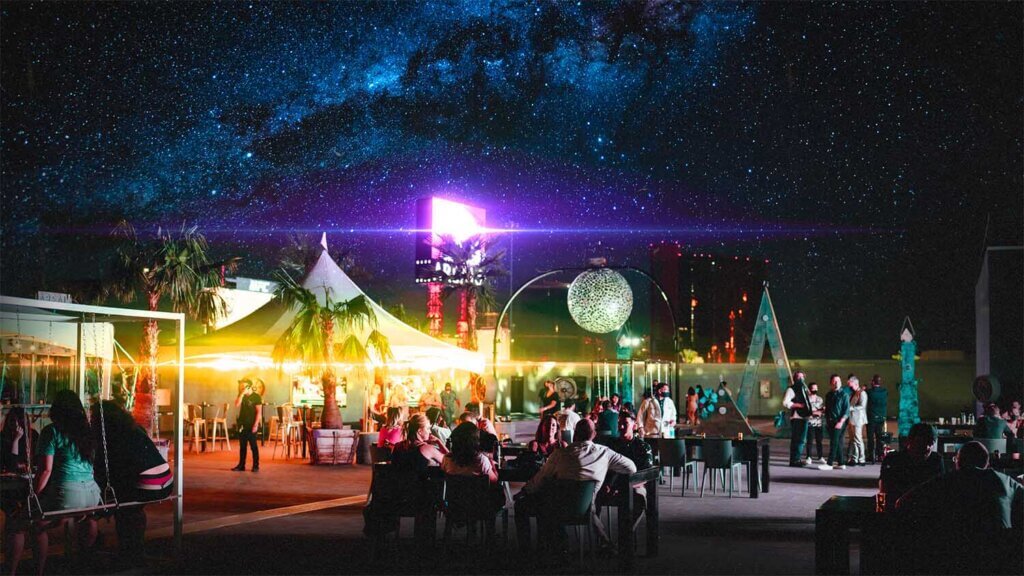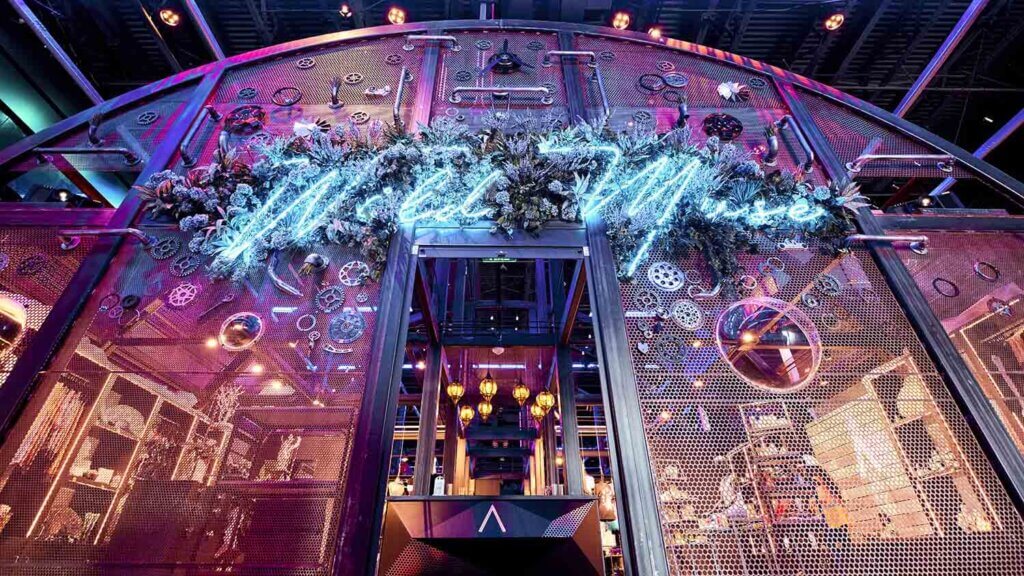 What to Do at AREA 15 Las Vegas
With so many one-of-a-kind experiences at AREA15, you could spend anywhere from a couple hours to an entire day exploring the artistic wonderlands within. One of AREA15's centerpieces is the mind-boggling, absurdist adventure that is Meow Wolf's Omega Mart. An off-kilter supermarket is known for transporting shoppers through secret portals into a surreal world full of its own "Is this real?" moments. Wink World is another immersive experience that takes visitors on a journey through six infinity mirror rooms full of mesmerizing lights and colors. This vibrant attraction showcases the creative vision of Chris Wink, one of the co-founders of Blue Man Group. Blur the boundaries between art and audience inside Museum Fiasco, which promises to take guests on a "psychic journey of abstract geometry" while exploring human perception. And these attractions are only scratching the surface of what's possible at Area 15 Las Vegas – partake in a zip line race, become a bird in a flight simulator, step into a 4D dimension, and truly so much more.
Of course, the food and drink options at Area 15 Vegas are anything but ordinary. LIFTOFF offers specialty libations and refreshments before ascending 130 feet into the air for 360-degree views of the Las Vegas Strip. The Beast is helmed by four-time James Beard Award winner Todd English, and Dream Weaver delights with soft serve and boba tea.
Events at AREA15 also up the ante, hosting "Massives" that take concert and festival experiences to another planet. Music, magic, burlesque, and more round out the entertainment calendar.
Hours:
AREA15 is open daily from 12:00 PM to 9:00 PM Monday through Friday and 10:00 AM to 9:00 PM Saturday and Sunday. For "Night Mode," which requires guests to have a ticket, reservation, or 21+ entry pass, AREA15 remains open from 9:00 PM to midnight Sunday through Thursday and from 9:00 PM to 1:00 AM Friday and Saturday. Click here for hours of operation details.
Admission:
Admission to AREA15 is free, but the various attractions and experiences inside have varying entrance fees and costs. A free Entry Pass is required to enter AREA15 unless you (or someone in your group) has tickets to an activation, event, or restaurant inside AREA 15. Find details about admission fees directly on AREA15's website.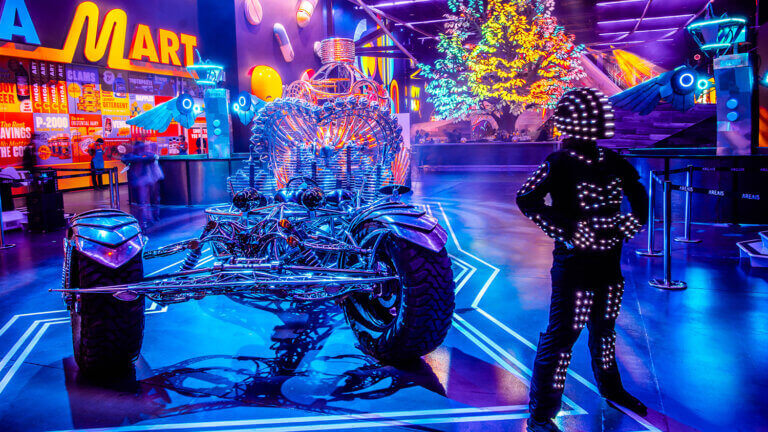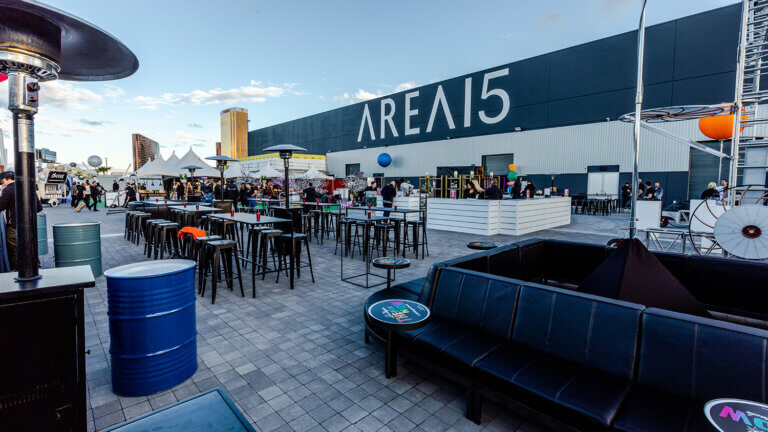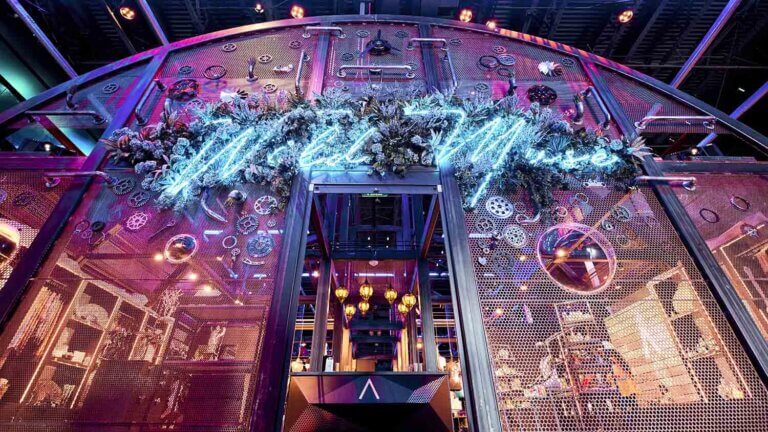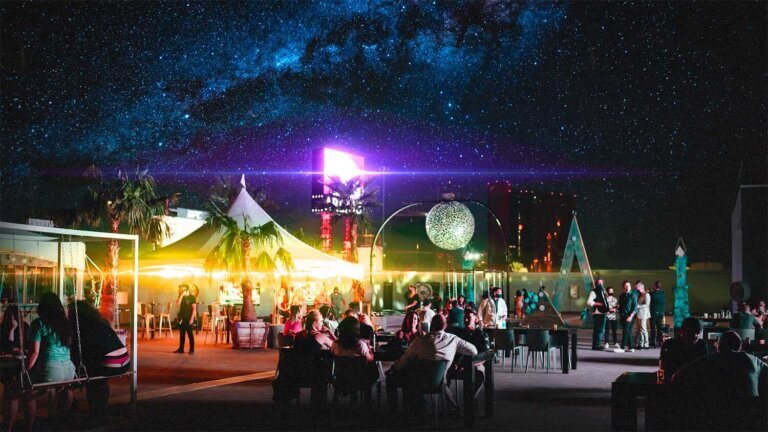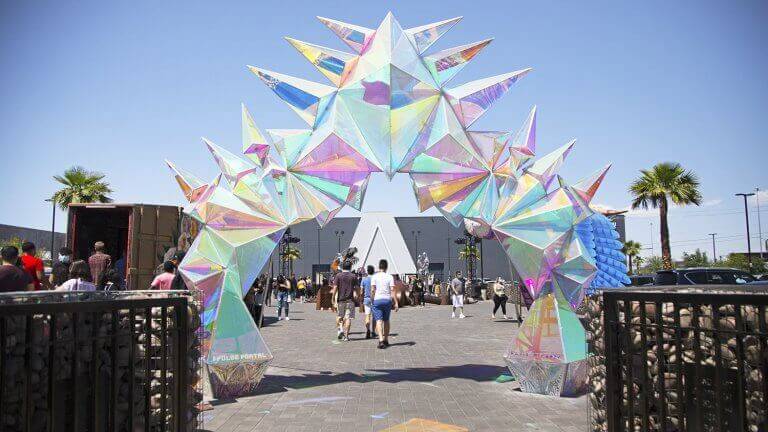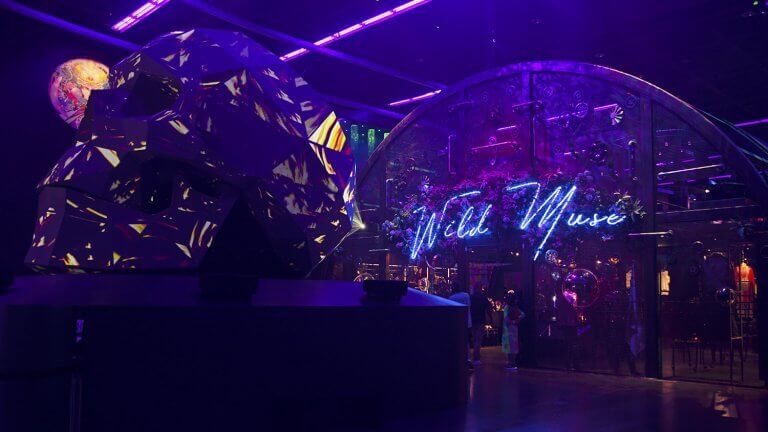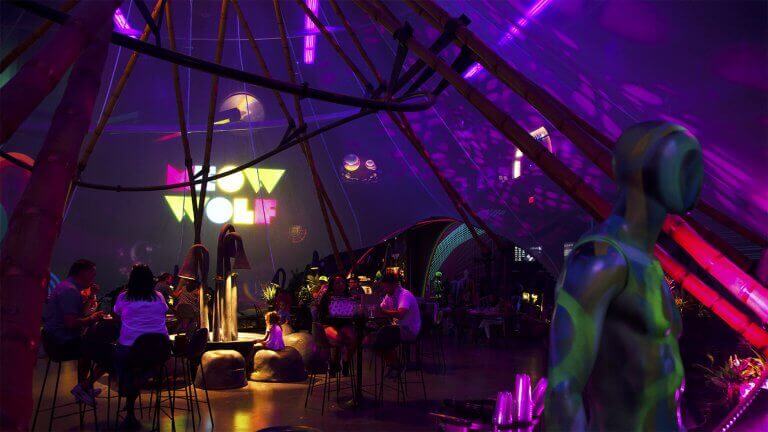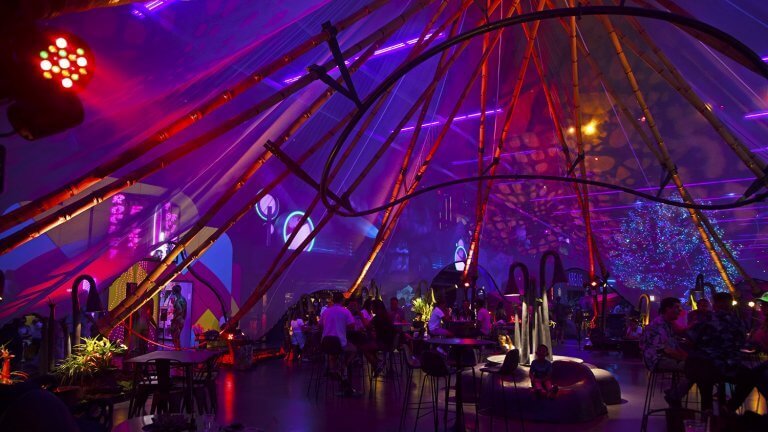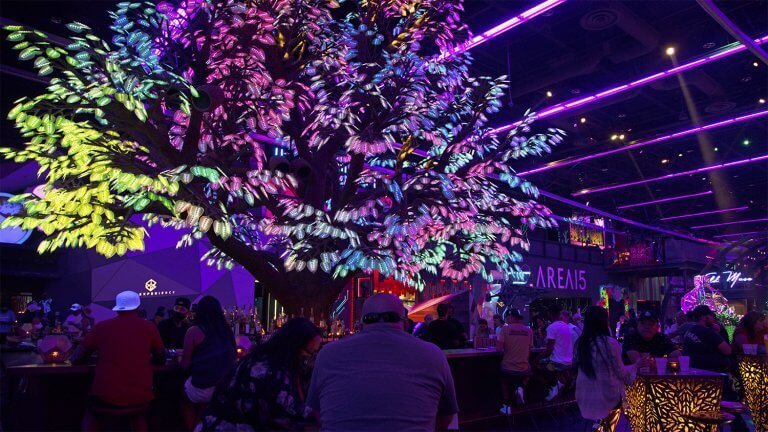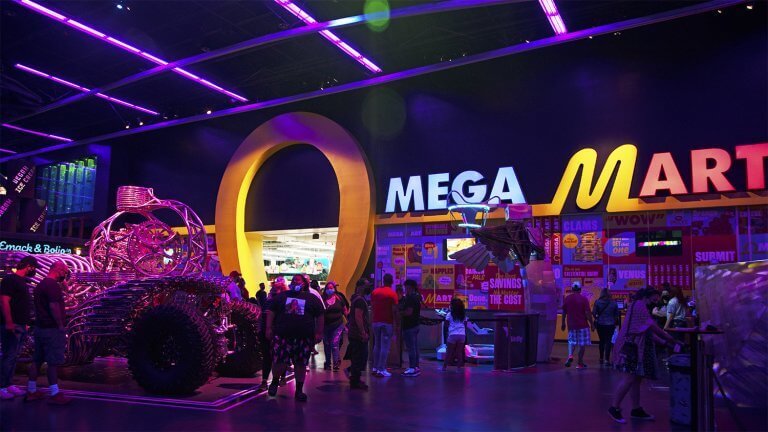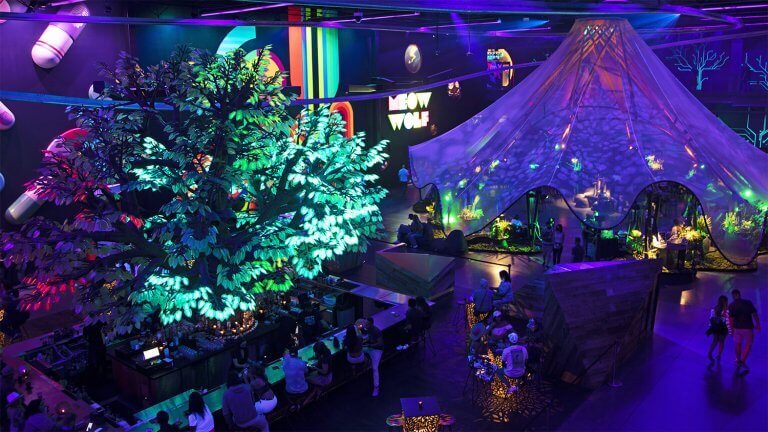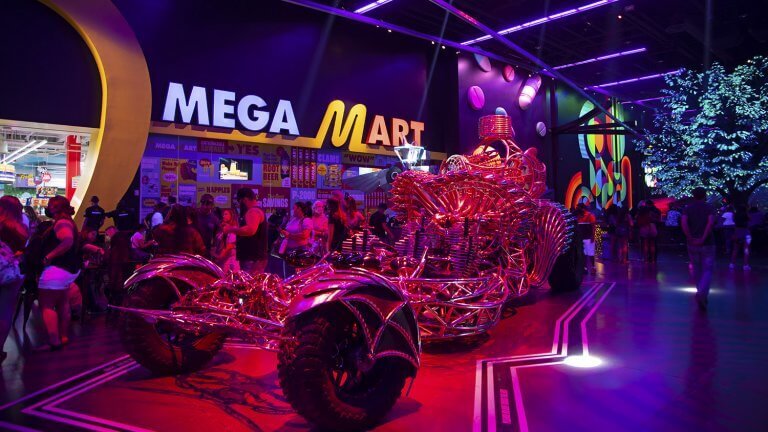 This Location: