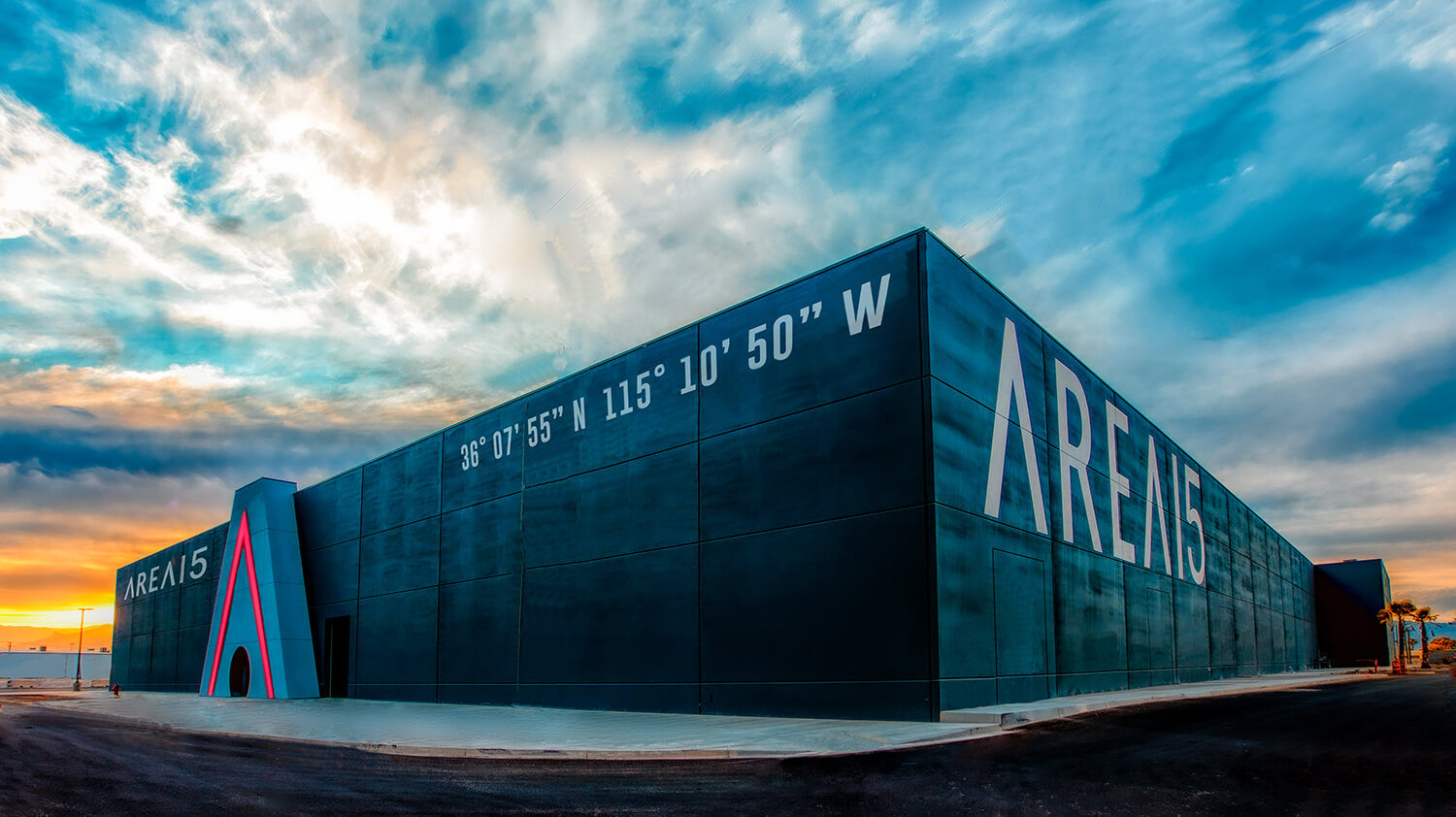 Enter Curious. Leave Different.
So what is AREA 15, anyway? Maybe equally as mysterious as the fabled Area 51, this immersive bunker-style, experiential bazaar is minutes from the Las Vegas Strip, brimming with larger-than-life art installations, mind-altering virtual reality experiences, fresh and exciting shopping experiences, and events with distinction. Admission to this experiential retail and entertainment complex promises "just about anything you can imagine is real" mentalities, with only one thing required: a want to wonder.
Like the real Area 51, the exterior of AREA15 perpetuates intrigue and mystery with its bunker-style exterior. With one foot in the door, this 200,000 square foot immersive art collective is buzzing with imagination and creative energy. Inside, visitors will find an unforgettable retail and entertainment complex and events space.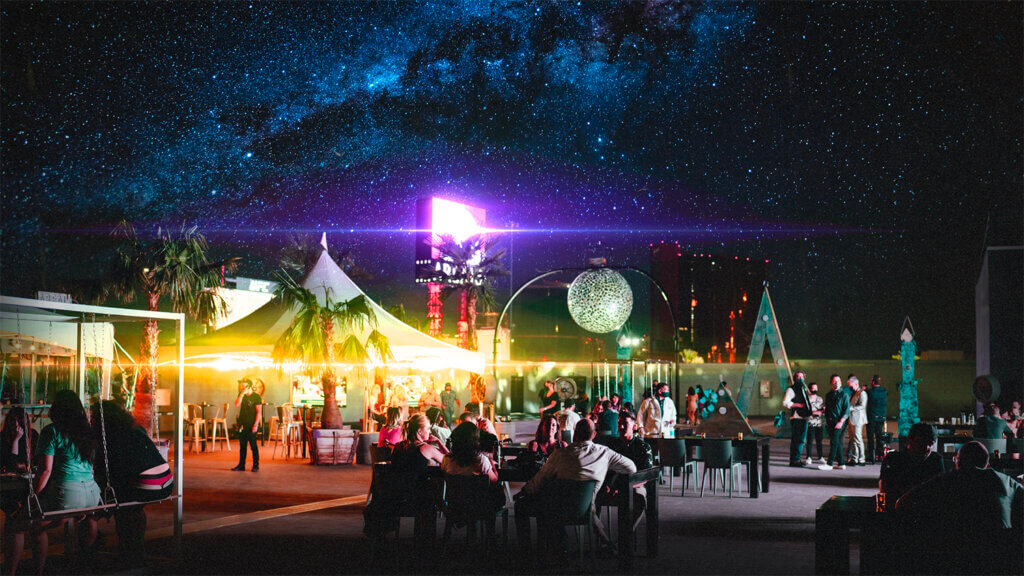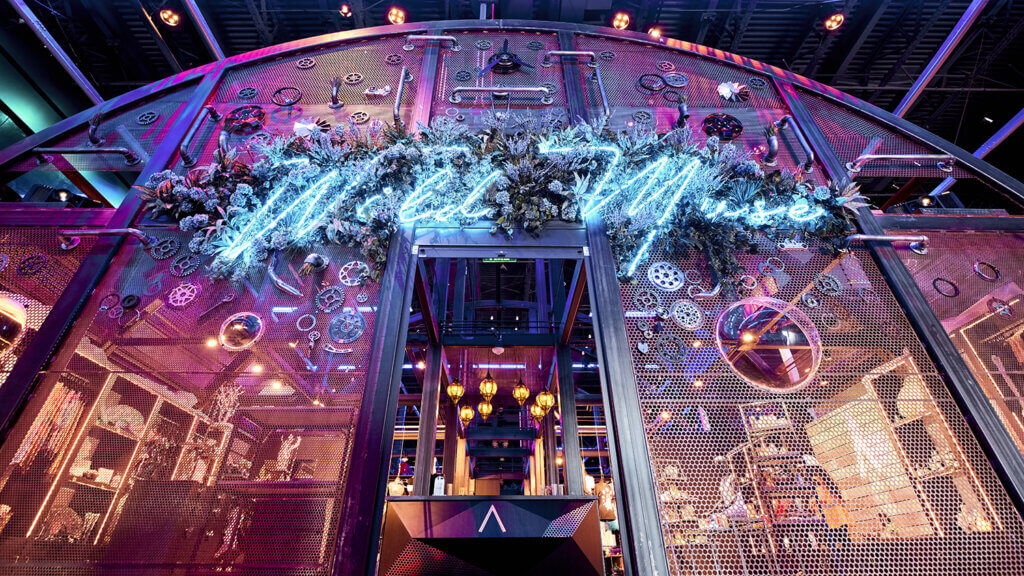 A handful of retail stores found nowhere else lie within, as well as an ice-cream shop and food court. General admission gets you access to all this, and if you're headed for AREA15, you'll want to opt for an always-changing mashup of experiences. Throw an axe at dueling axes, wander through a bamboo volcano, race on a zip line, or explore other mesmerizing realms. From the throwback to the futuristic, the family-friendly to the thrill-seeking, there's an experience for everyone at AREA 15.
One of AREA15's centerpieces is the mind-boggling, absurdist experience that is Omega Mart. "Meow Wolf's second permanent installation, Omega Mart, is an interactive, mind-bending immersive art experience. Participants explore an extraordinary supermarket that bursts into surreal worlds and unexpected landscapes."
To get your hands on general admission tickets or book specialty experiences, visit AREA 15's website HERE.
Hours:
AREA15 is open seven days a week, though pre-registration is required to manage capacity and social distancing. Open Monday through Friday from 4:00 PM to 12:00 AM, as well as Saturday and Sunday from 2:00 PM to 12:00 AM.
Admission:
AREA 15 does offer general admission rates, though experience-specific experiences within have different associated tickets and rates. For the most up to date information on current experiences and tickets, visit their website directly at Area15.com/experiences.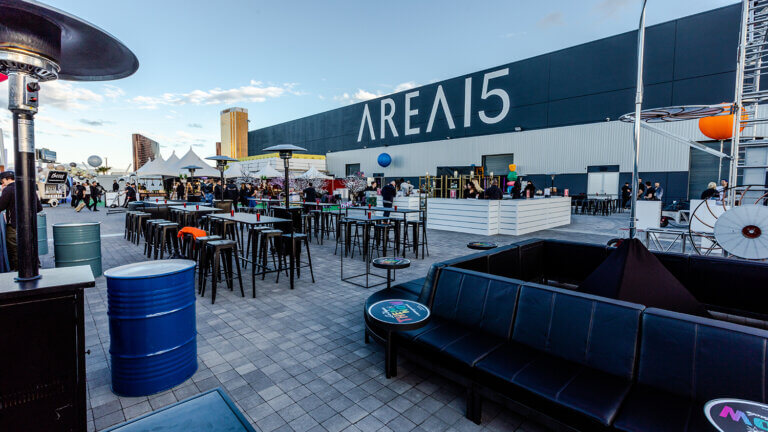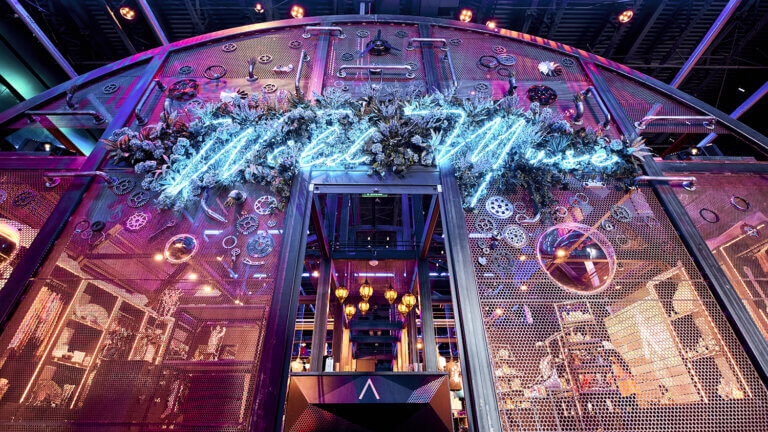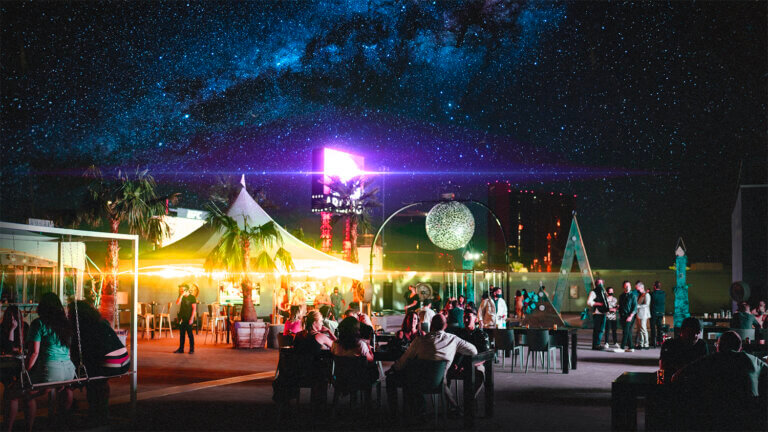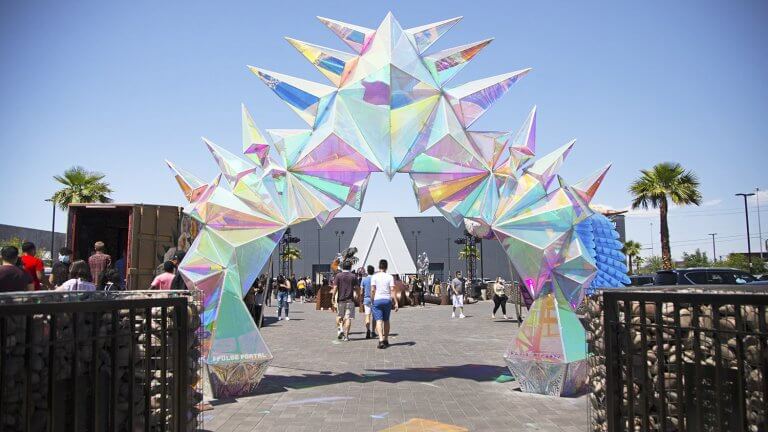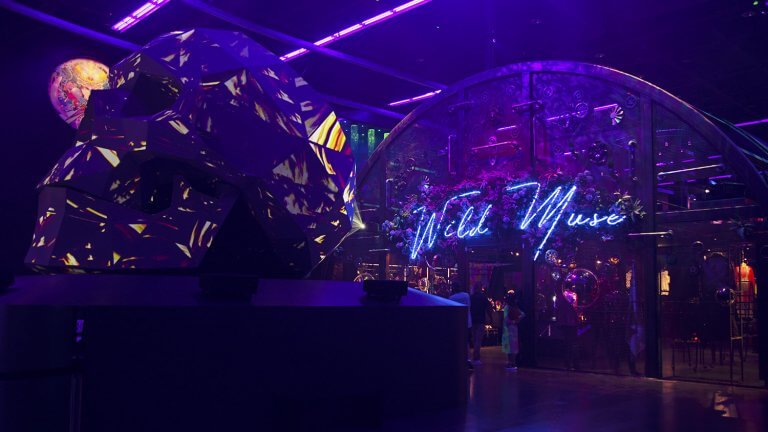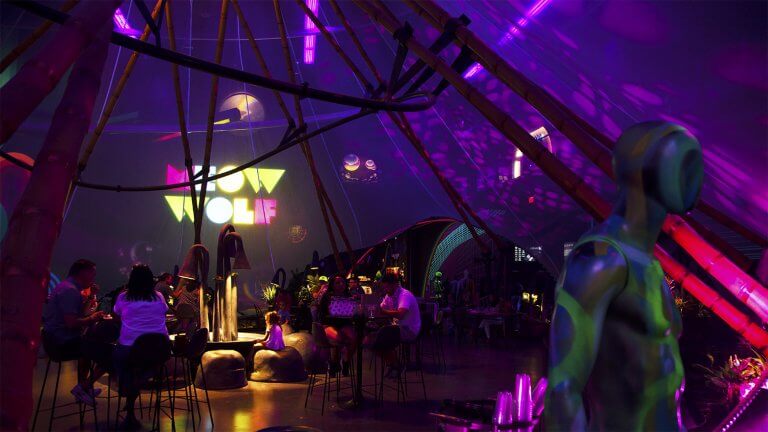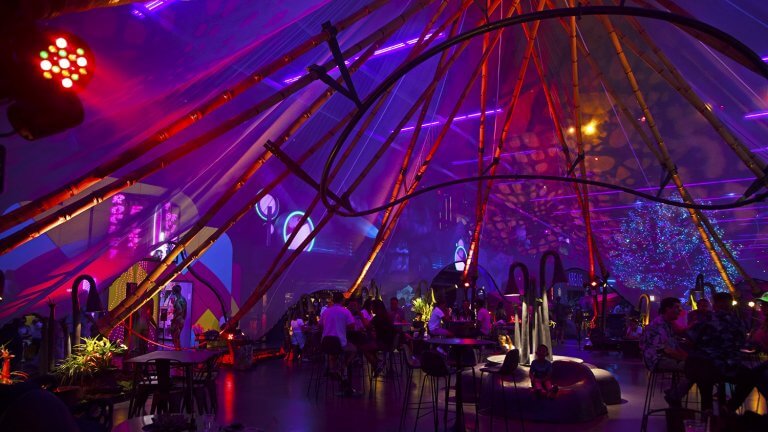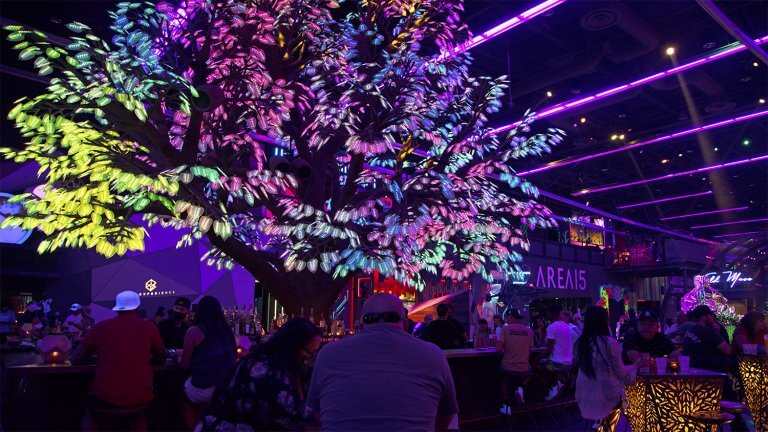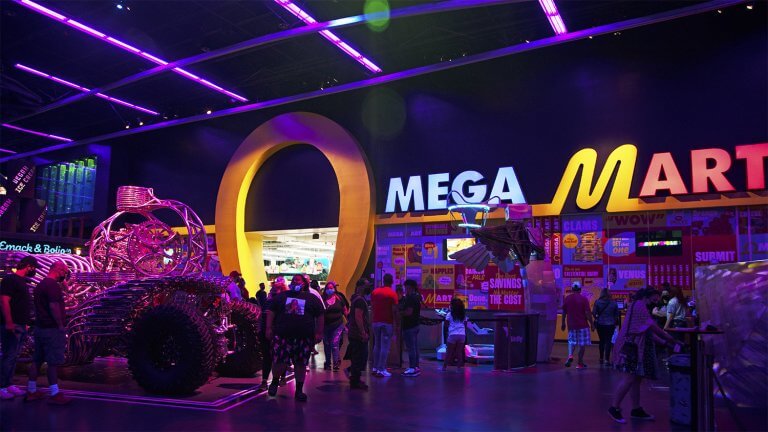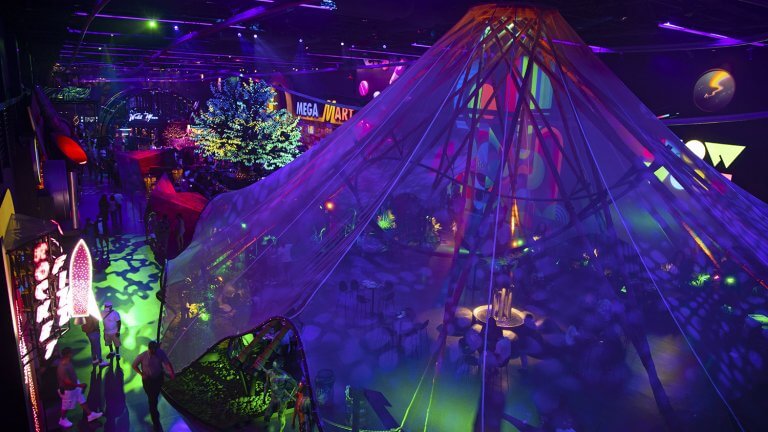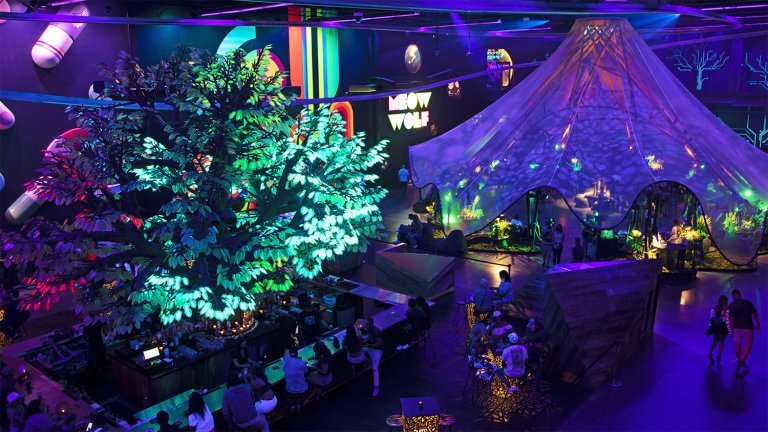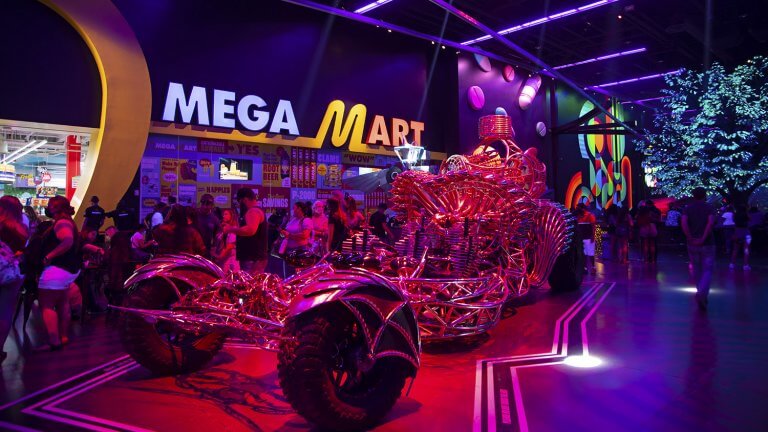 This Location: