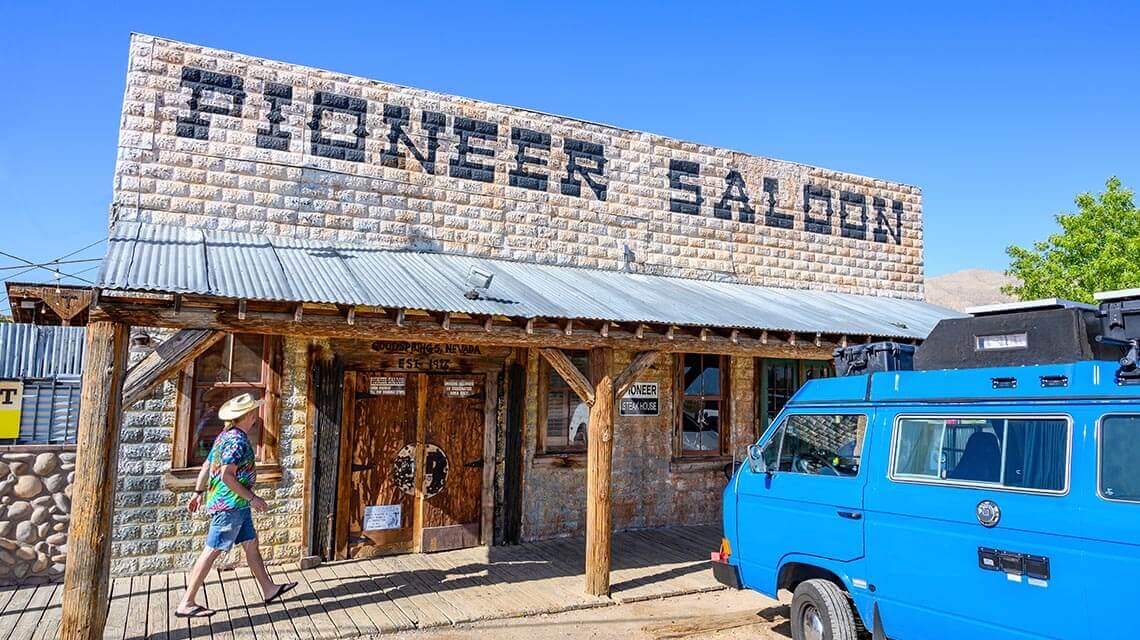 There's no better place to see what Sagebrush Saloons are all about than at the oldest bar in southern Nevada. Situated about 30 minutes south of the Las Vegas Valley in historic Goodsprings Ghost Town, discover one of the most lucrative mining districts in the region, say hello to all the paranormal Nevada you can handle, and chow down on Food Network-featured food and drink from the one-and-only Pioneer Saloon.
Goodsprings Ghost Town
After local rancher Joseph Good's cattle were drawn to a valley near the Spring Mountains south of Las Vegas the area soon became known as Goodsprings, and the name simply stuck. Similar to the tale of many other Nevada cities, significant prospecting occurred in Goodsprings. So significant, in fact, that Goodsprings, Nevada is still considered to be one of the most productive mining districts in all of southern Nevada, with lead, silver, copper, zinc, gold, and more extracted from the mountains surrounding what was once the region's most exciting boomtown.
When visiting Goodsprings today, make sure to pick up a historic walking guide to learn about several structures original to the town's early 20th-century boom, including the Goodsprings Schoolhouse, old miners cabins, mercantile stores, and more. But the heart of Goodsprings' historic district is undeniably the impossible-to-miss Goodsprings Pioneer Saloon, situated right at the entrance of town on the main drag.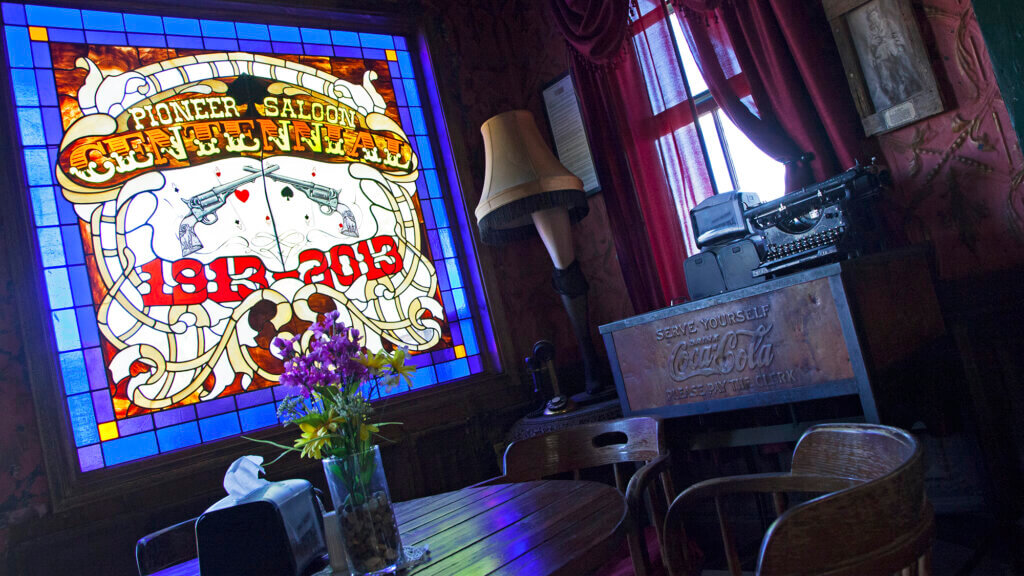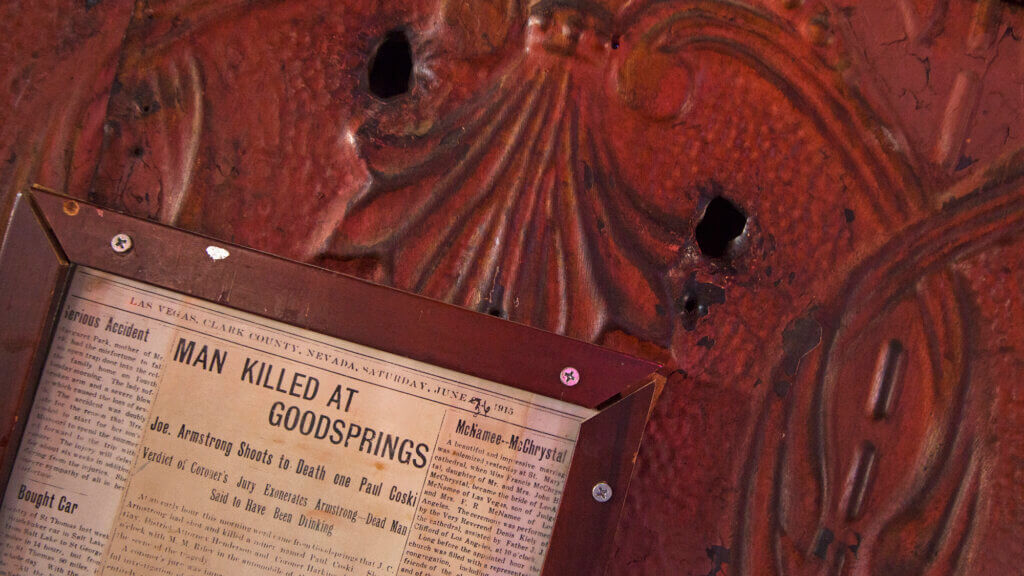 Southern Nevada's Oldest Saloon
Originally erected by esteemed local businessmen George Fayle, the Pioneer Saloon wasn't just a bar but the social epicenter of town. While there are several saloons throughout the state that certainly scratch that Wild West itch, the Pioneer Saloon is just about as authentic as it gets, with original stamped tin walls, a solid wood Brunswick bar, and enough tall tales to last a lifetime.
Travel Nevada Pro Tip
While you're here, be sure to ask the bartender about the three bullet holes in the walls that tell the tale of a fellow who tried to cheat his hand at cards. Appalled at such an atrocious act, his opponent fired three shots, killing him on the spot. These three
bullet holes
, along with an original coroner
's
report
,
can be inspected when popping in for a visit.
The interior and exterior walls are stamped tin, manufactured by Sears and Roebuck, and thought to be one of the last (if not the very last) of their kind in the United States. Also, the solid wood Brunswick bar was manufactured in Maine in the 1860s, brought west to the booming town of Rhyolite (now Nevada's most photographed ghost town), and relocated to Goodsprings in 1913. The Pioneer Saloon also has the original stove—which still heats the building today—and dining tables that have been around since its opening day, too.
Carole Lombard Catastrophe
While the historical factoids are too great to individually name, there's one in specific that definitely put this place on the map. While traveling on a war bond tour in 1942, Hollywood starlet Carole Lombard was scheduled to travel from Indiana to her home in Los Angeles. Although originally scheduled to return home by train, Lombard was so anxious to get back that she scheduled a flight last minute. Her plane refueled in Las Vegas, and after a few minutes in flight, crashed into Double Up Peak on Potosi Mountain, just outside Goodsprings. Lombard's husband, famed actor Clark Gable, immediately flew to the Pioneer Saloon where the search party was headquartered.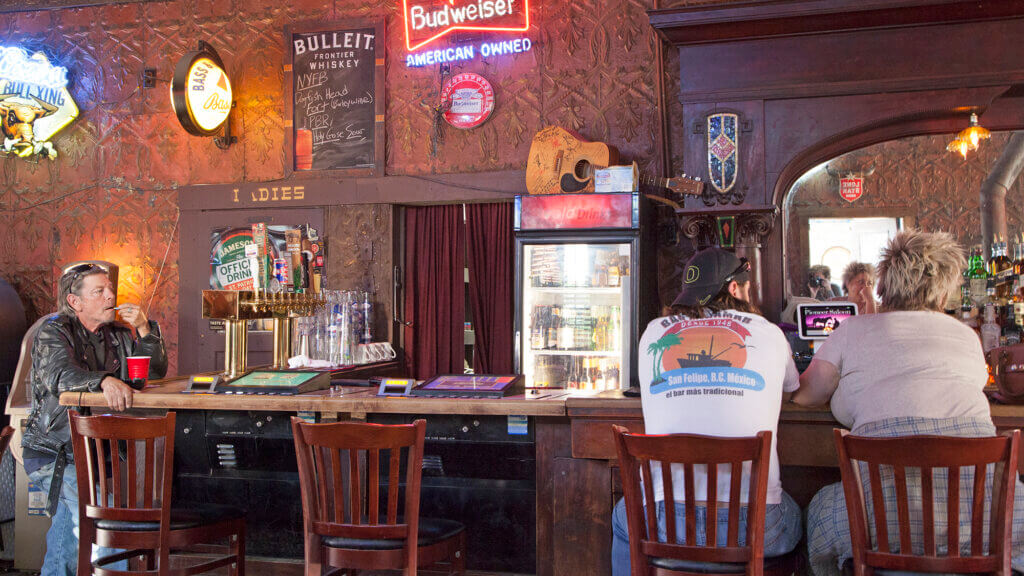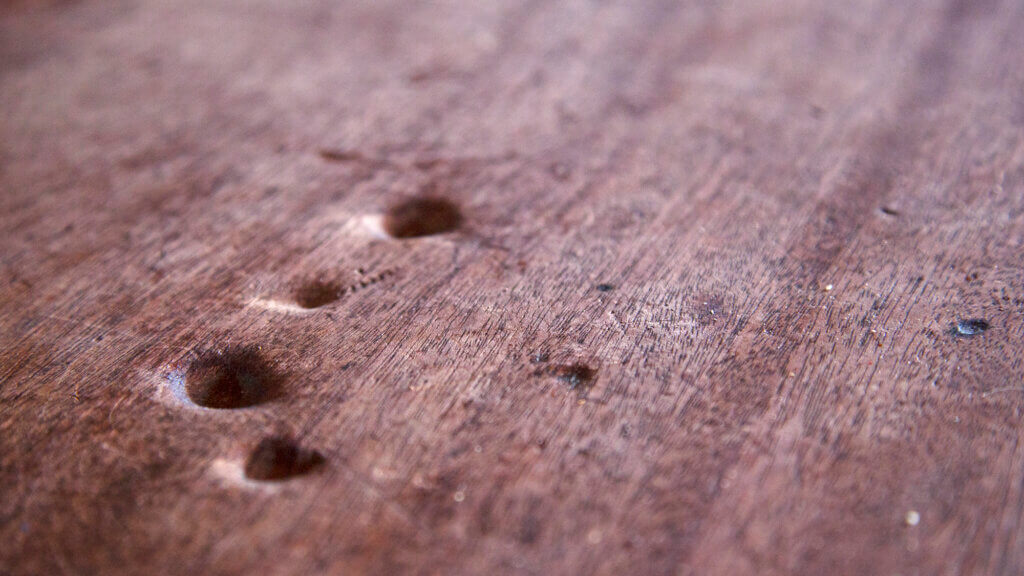 Gable spent three grueling days at the Pioneer Saloon, waiting to learn if there were any survivors. Tragically, all 22 passengers aboard the flight perished, including his beloved wife Carole Lombard. When checking out the Pioneer Saloon today, visitors can learn more about this catastrophe in the Clark Gable Memorial Room. Take it to a new level of immersion by checking out Clark Gable's alleged cigar burns in the bar counter—a result of him nodding off while waiting for Lombard's search party to return.
The Pioneer Saloon's Popularity
Countless television shows and movies have also used the Pioneer Saloon as a backdrop, and their wildly delicious Ghost Burger has even been featured on Food Network. Be sure to wash down your Ghost Burger with an impressive variety of micro and domestic brews. Among the thousands of video and photo shoots that have taken place here throughout the years are The Winner, Miss Congeniality 2, Things Are Tough All Over, The Mexican, and even Fear and Loathing in Las Vegas.
Travel Nevada Pro Tip
For an in-depth look at Goodsprings extensive and fascinating history, visitors can purchase a walking tour map at the Pioneer Saloon, along with an array of other irresistible goodies to commemorate your time spent here.
Bottom line: if you only have time for one excursion away from the Las Vegas Strip, make sure the Pioneer Saloon in Goodsprings is #1 on the list. Delicious meals, great conversation, friendly locals, irresistible history, and authenticity that can't be replicated are just a few things to make this one a memorable stop.
Hours:
The Pioneer Saloon is open seven days a week. Food is available from 9:00 AM to 8:00 PM Sunday through Thursday and 9:00 AM to 11:00 PM Friday and Saturday. The saloon stays open one hour later every night.