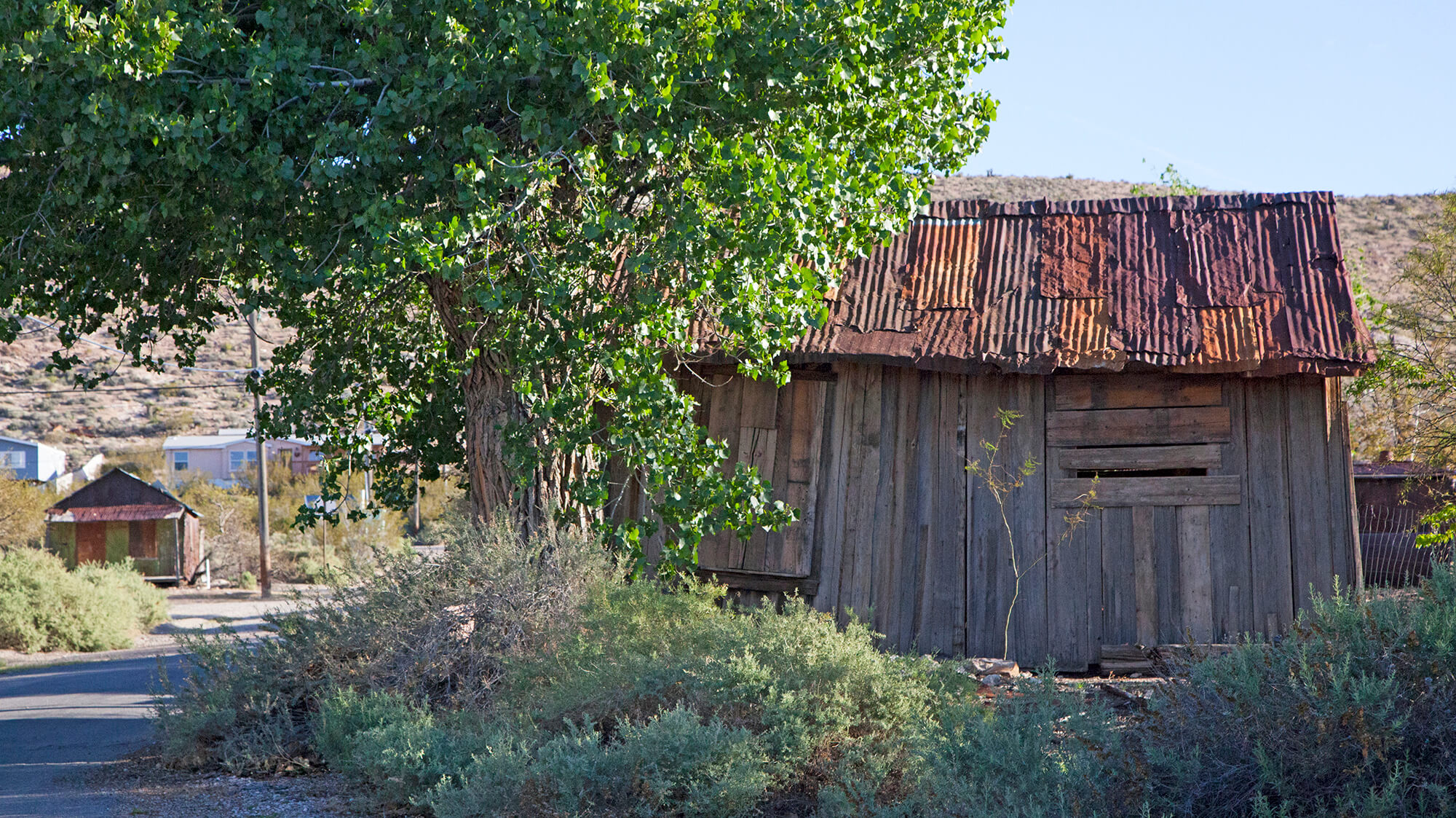 If you're in the Las Vegas area and chasing a true Wild West ghost town day trip, there's no better place to peel back the pages of time than Goodsprings Ghost Town. Situated about 45 minutes south of the Las Vegas Strip nearest Jean, time in Goodsprings rolls all the way back to 1904 at this frozen-in-time Nevada ghost town where visitors can get to know the famous Pioneer Saloon, adrenaline pumping off-road tours, storied Hollywood history, and what was one of the most bountiful mining districts in southern Nevada.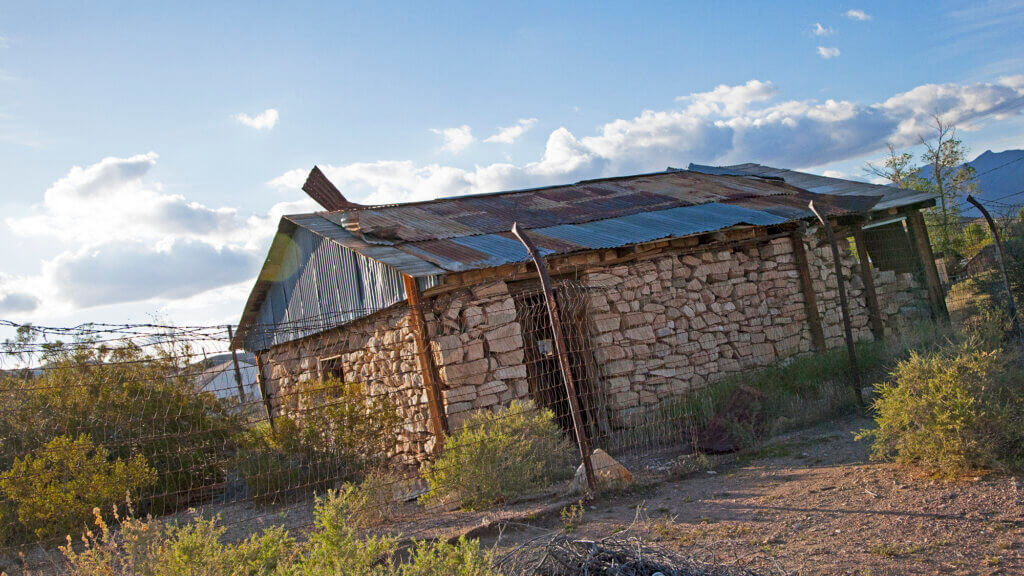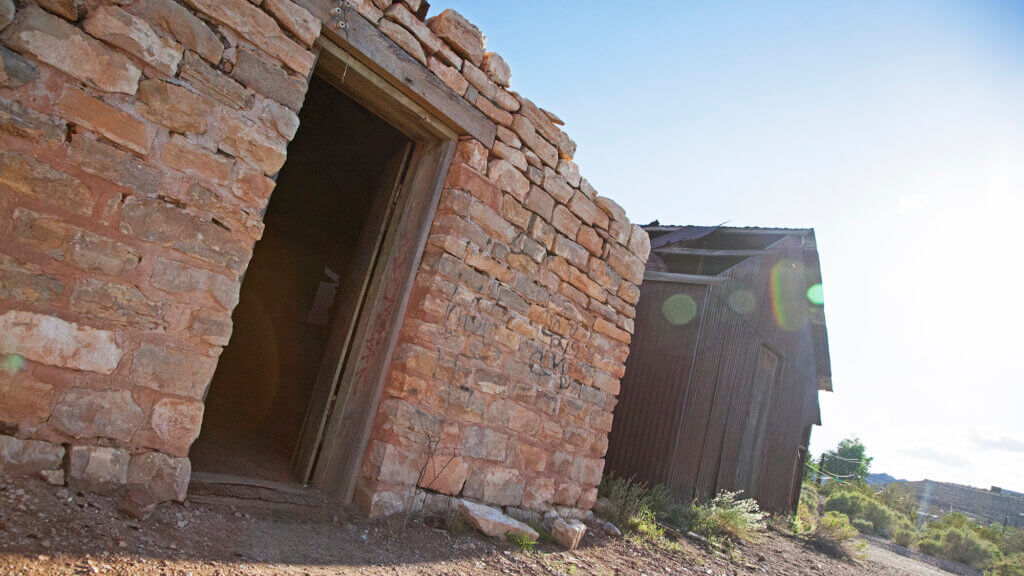 Massive mining efforts were happening in southern Nevada as early as the 1860s, starting with the storied Techatticup Mine in nearby Eldorado Canyon. Like Techatticup, some mining claims were made in the Goodsprings area as early as 1868, but was never really on the map until the Keystone Mine was discovered in 1902. The Yellow Pine Mining Company acquired the mine—which would eventually produce 85 million pounds of zinc and lead—and within a couple of years, the Town of Goodsprings was made official, transforming this small cluster of tent cabins into a proper boomtown.
Named after Joseph Good, who ran cattle in the Spring Mountains and Goodsprings area, most of the first buildings in town were built during 1910 and 1911, including a post office, general store, several saloons, the weekly Gazette, and the Goodsprings Schoolhouse, which still stands today and is protected by the National Register of Historic Places. By World War I, Goodsprings had a population of about 800 people and experienced a boom that lasted through World War II, but dwindled significantly after the war ended. Today, about 200 people live in Goodsprings, keeping historic businesses like the Pioneer Saloon alive and well.
The Goodsprings Pioneer Saloon
The Pioneer Saloon is the oldest bar in southern Nevada, dating all the way back to 1913. One of our fave Sagebrush Saloons in the state, the Pioneer has been a fixture of Goodsprings for more than 100 years, incorporating fixtures from other Nevada boomtowns like an original Brunswick bar counter from Rhyolite Ghost Town after its bust. Outfitted with original wooden boardwalks out front, the Goodsprings Pioneer Saloon is a stamped tin manufactured building made by Sears and Roebuck. It's believed to be one of the last—if not the very last—of its kind in the United States.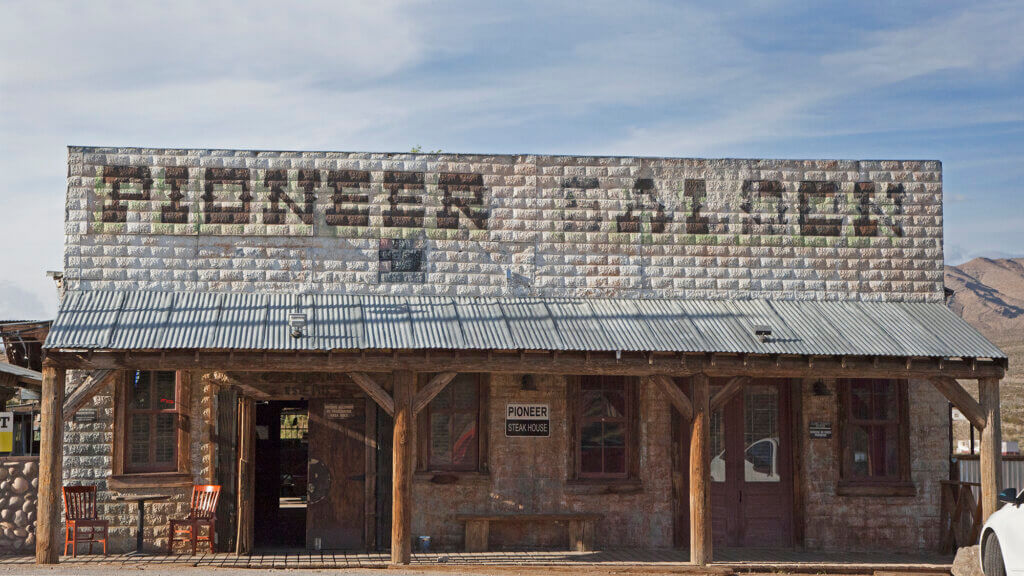 The Pioneer Saloon became legendary long before the 1940s, but became even more well known after an incident involving two of Hollywood's most famous celebrities. Actress Carole Lombard was finishing a war bond rally and on a flight from Indiana to Los Angeles, and after refueling in Las Vegas, her plane tragically crashed into Mt. Potosi—a mere 11 miles from Goodsprings. Lombard's husband, Clark Gable, waited at the Goodsprings Pioneer Saloon for days, awaiting for her search party to return. You can see evidence of his visit from cigarette burns in the Brunswick bar counter, as he nodded off awaiting news of what would become Lombard's untimely death.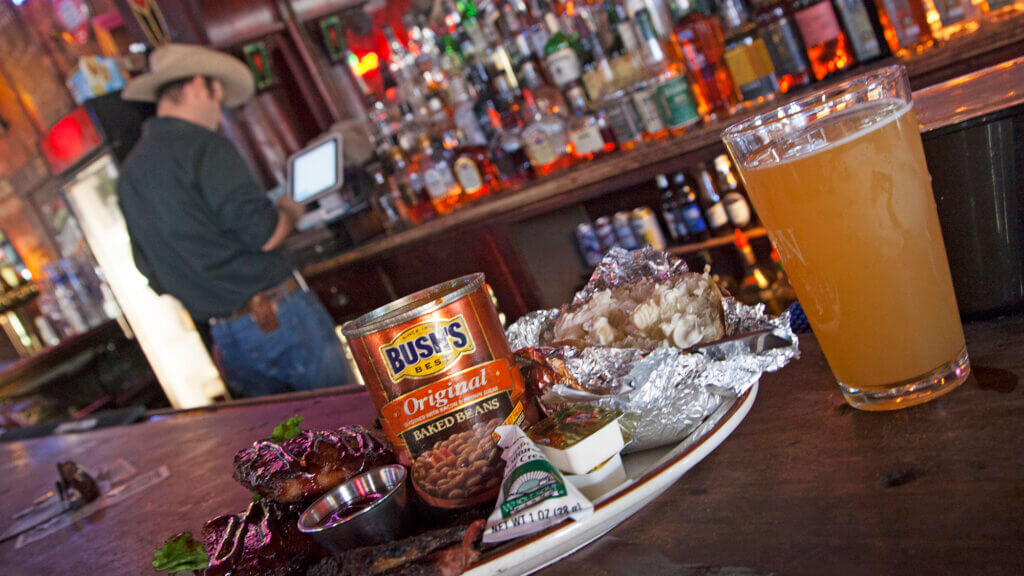 Over the years, countless movies and television shows have been filmed at the Pioneer Saloon, which is said to be a paranormal hot spot. Grab a Food Network featured Ghost Burger, join the thousands of people who've knocked down a cold beer on tap at this historic bar counter, then talk to the bartender. He's sure to have a good story or two, and point you in the right direction of a Goodsprings Historic Walking Tour, which tours the Goodsprings General Store, Goodsprings Elementary School, Campbell Stone Cabin, and beyond. Vegas Off Road Tours also departs from the Pioneer Saloon, which runs through historic Goodsprings mine sites and beyond.
Hours:
The best way to get to know Goodsprings Ghost Town is by checking out the Goodsprings Pioneer Saloon first. Here, you can grab a cold one at Nevada's oldest saloon, get a lay of the land from your local bartender, and more info on the Goodsprings Historic Walking tour with a map from the gift shop.
Admission:
No admission is required to check out the Goodsprings Pioneer Saloon, or this historic ghost town.