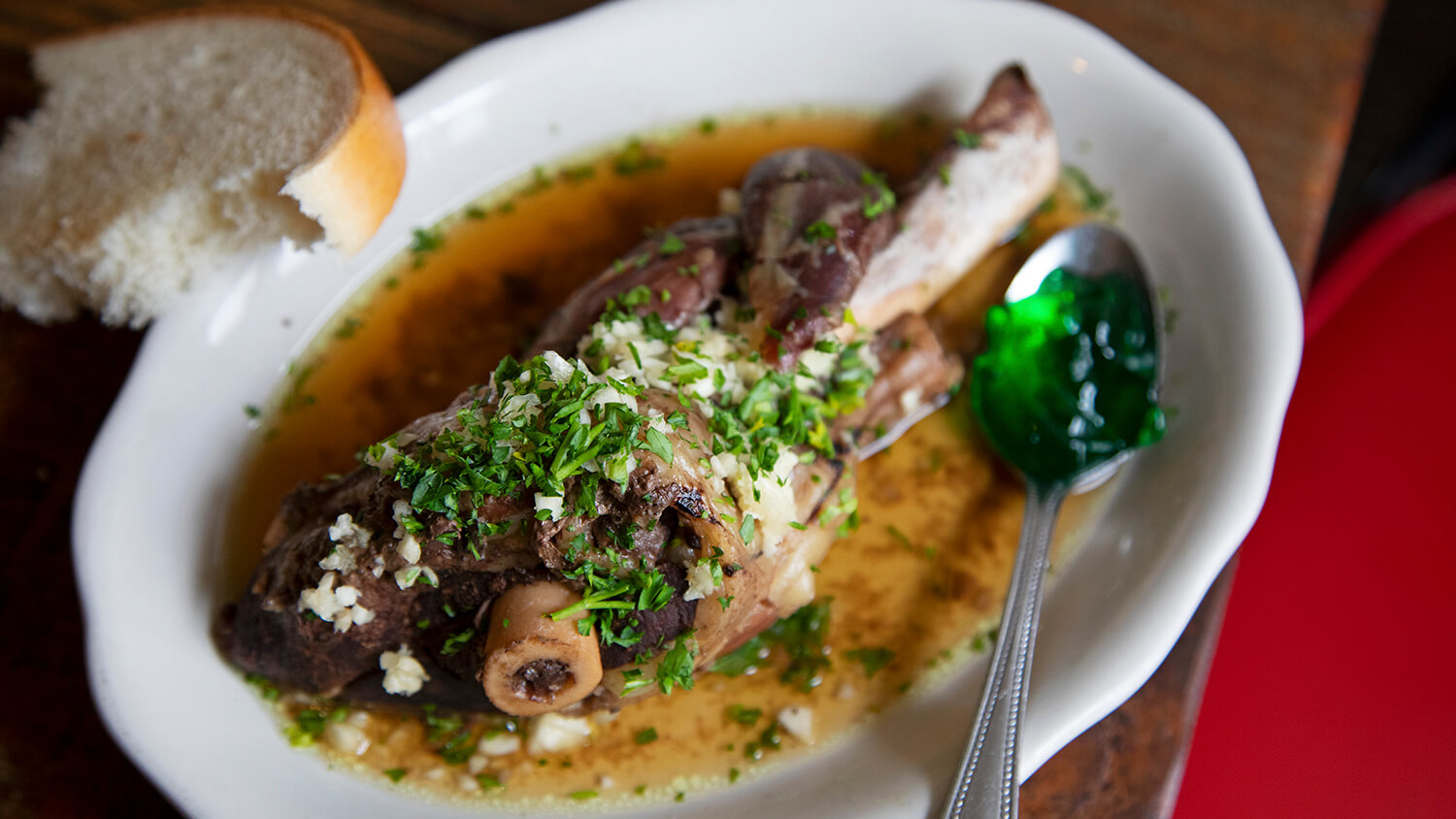 The Martin Hotel in Winnemucca
Ready to get to know the best Basque restaurant in Winnemucca—and, some would argue, the entire state? Whether you pull up a chair to the bar counter or settle into the historic dining room for the evening, there's no bad spot in the place. First opened in 1898 to serve Basque sheepherders working in the northern Nevada mountain ranges surrounding Winnemucca, The Martin Hotel is a true Basque-style dinner house, with a dining room on the main level and basic rooms that used to be for rent to town-bound sheepherders overhead. Here, Basque sheepherders could rely on a place promising community, family-style meals, familiar games (and drinks), and socializing in their own obscure language, all under one roof. While the rooms are no longer available, the hearty menu here hasn't changed. So be sure you show up hungry and ready to rub elbows with locals and other visitors for this unforgettable Basque bar and family-style dining experience.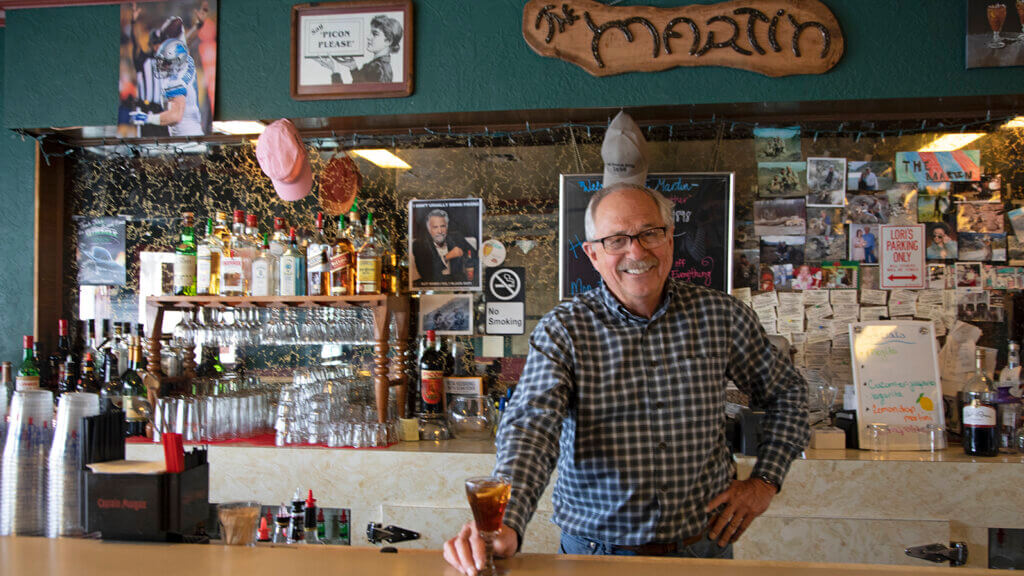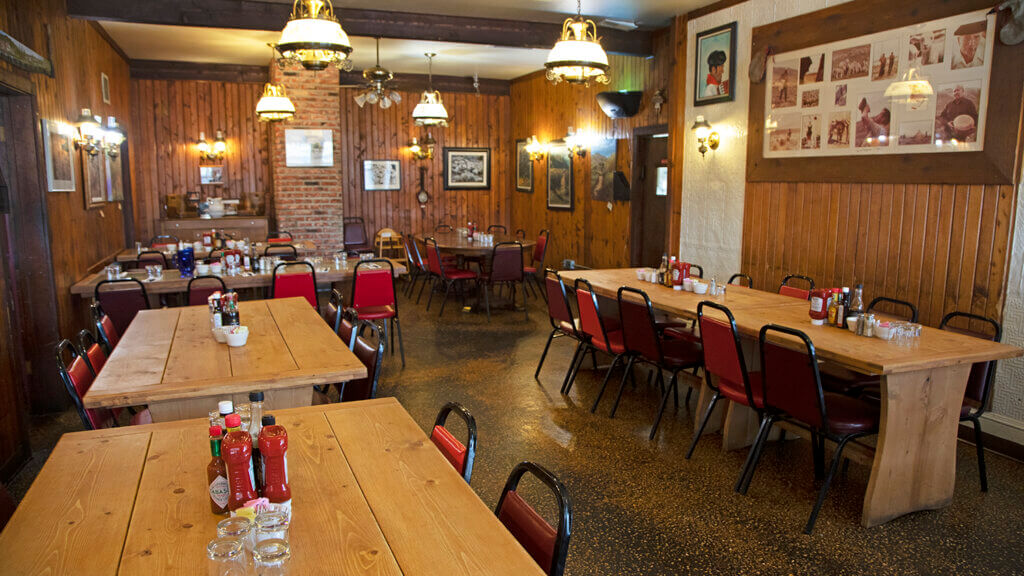 Martin Hotel Dining Experiences
Offering an expansive, family-style dining room and banquet room, The Martin continues to be a dining staple among ranchers, townsfolk, and vacationers—in parties of any size. With a unique stucco exterior, the building was constructed in Vernacular Commercial style, complete with a veranda, and even the original hitching posts (for parking your horse). The interior is covered with an amazing variety of original pressed tin walls and ceilings and offers an incredible setting to experience a deliciously authentic family-style Basque American dinner.
Travel Nevada Pro Tip
The signature steak of The Martin Hotel, order up the Steak Martin—a juicy rib-eye steak with lemon, pepper, smothered with freshly sautéed mushrooms and garlic.
If you're in the area around lunchtime, order up a Nevada classic with a Basque steak sandwich, Martin Burger, or chorizo dish (with garlic soup, of course). Most traditional Basque dinners are complete with a multi-course meal including freshly prepared bread, soup, salad, and garlic, lots of garlic. Lamb shanks and garlic-loaded steaks are most typically offered as a main entree, but visitors will also likely have sweetbreads, sautéed scampi, or roasted chicken as alternate selections. Belly up to lots of flowing red table wine, and be sure to sample the Picon Punch—the unofficial state drink of Nevada.
Hours:
The Martin Hotel serves Lunch from 11:00 AM to 9:00 PM from Monday to Friday, and Dinner from 4:00 PM to 9:00 PM Monday to Saturday. The restaurant is open for dine-in and offers take-out.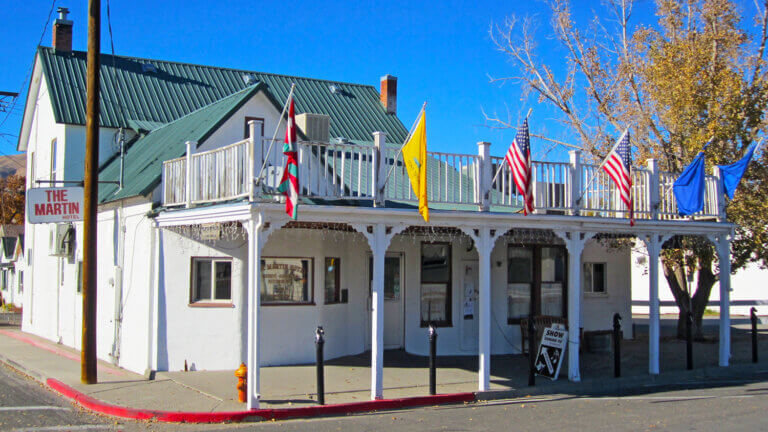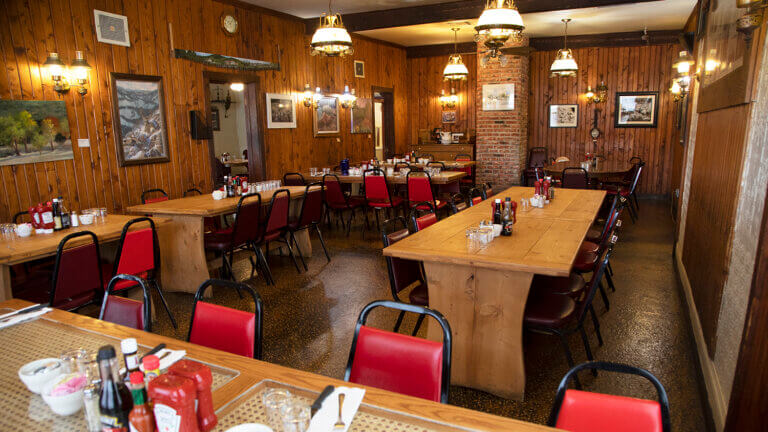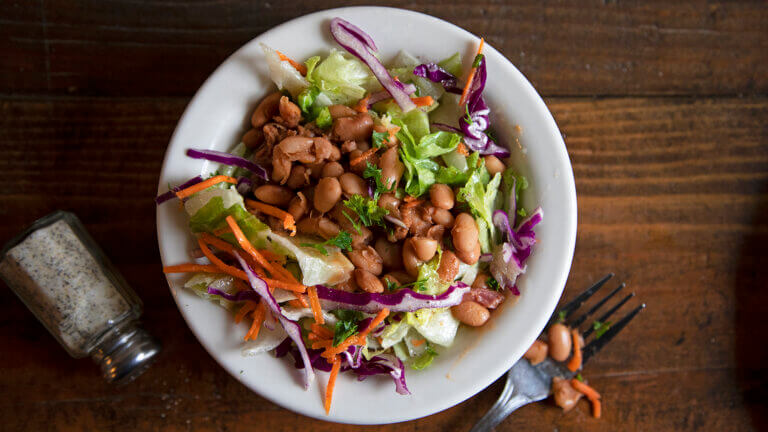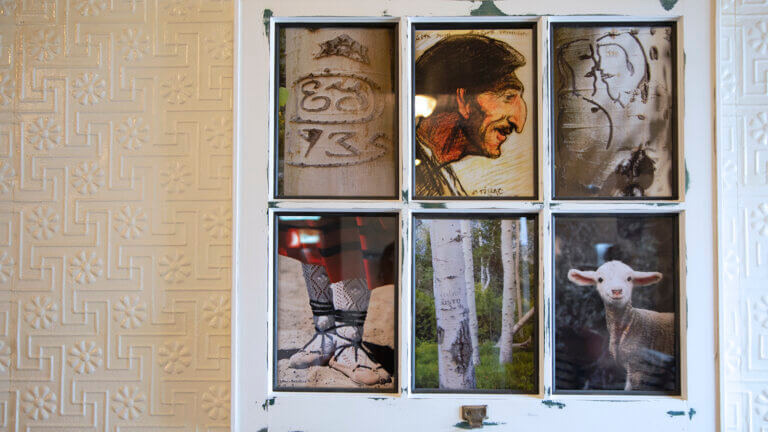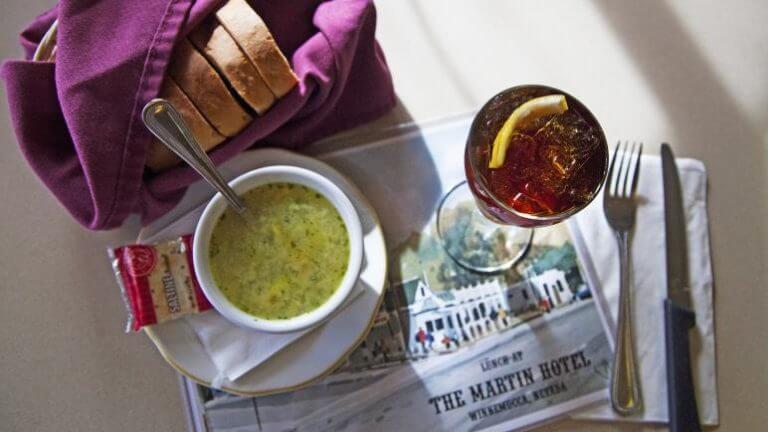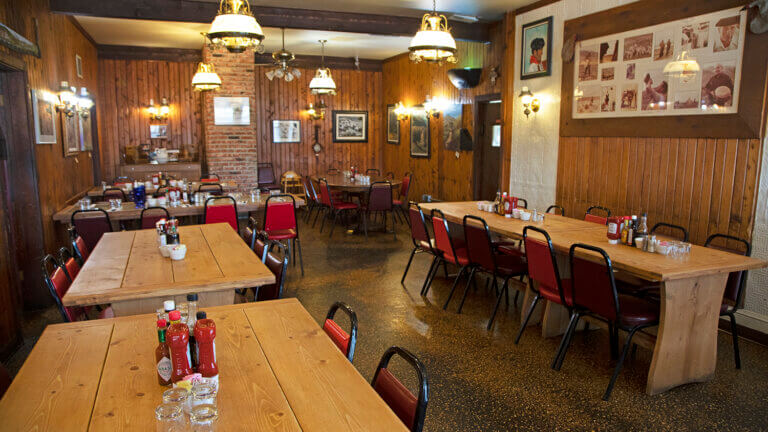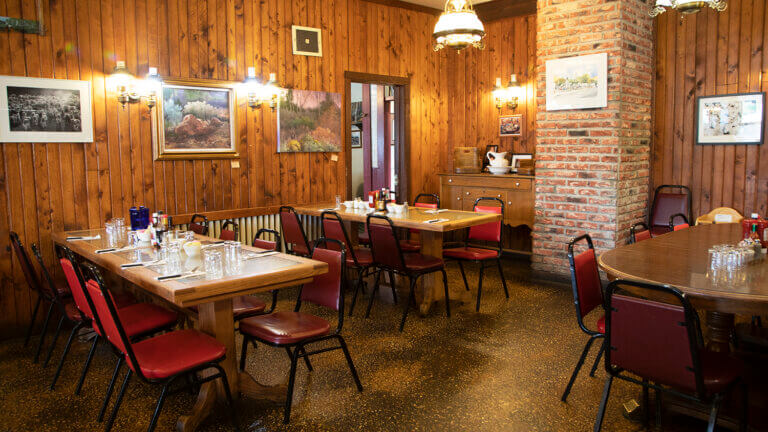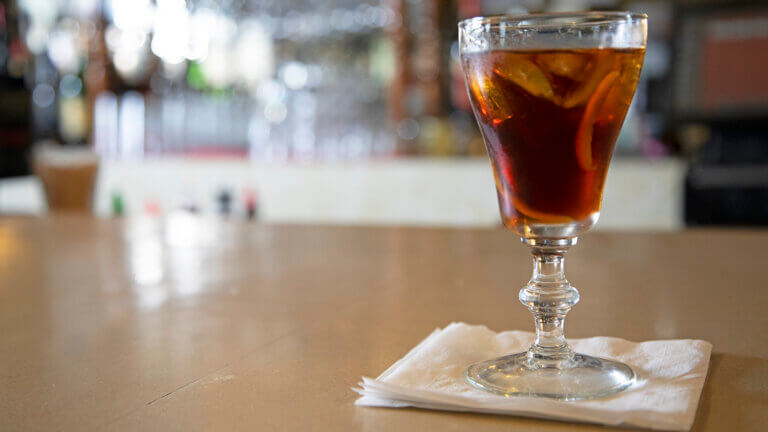 This Location: