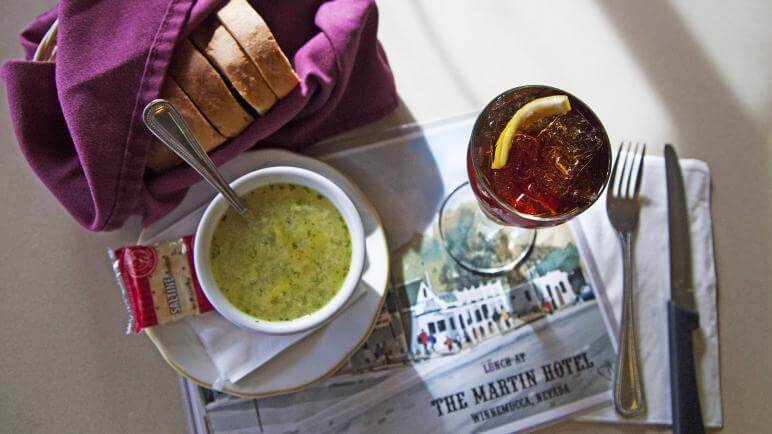 Listen on the National Register of Historic Places, The Martin Hotel was established all the way back in 1898 and has been serving the Winnemucca community since. Heavily traveled by Basque sheepherders during this time, a French family from San Francisco saw a gleaming business opportunity and by the early 1900s had set up shop as a boardinghouse to cater to these folks. Before long, The Martin Hotel and Boardinghouse became a well-known favorite by locals and travelers alike, and for over 100 years continues to be known for its high-caliber, family-style Basque cuisine.

Produced in partnership with Travel Nevada Germany in 2019, dig into Winnemucca's authentic, local Basque cuisine with The Martin Hotel—mouthwater in any language.
NEVADA BASQUE
If you're unaware of the inside skinny on the Basque scene in Nevada, let us tell you about it. Like many other cultures, Spanish and French-Basque immigrated to this country in search of the American Dream. Often times being single men hailing from French-Pyrenees, they stuck to what they knew [especially since the American West has such similar terrain], which was sheep herding. While there were undoubtedly many lonely nights out in the Great Basin, several overland hotels were established to cater to this overwhelming community of people making their way around these parts. Often times combined with a hotel, these establishments thrived on communal living, where the Basque sheepherders could feel a sense of camaraderie and community.
VISITING THE MARTIN TODAY
When hitting up The Martin for a delicious meal, prepare for a mind-blowingly delicious, multi course meal. Visitors will have the option to order a la carte, but if you're seeking a true Nevada experience, go ahead and order like the Basques do and prepare for a tastebud-awakening family-style meal. Most traditional Basque fare is complete with a multi-course meal comprised of bread, soup, salad, beans, beef stew, french fries, red table wine, and desert. Oh, and garlic, lots of garlic. While all of those courses are sure to send you into a salivating frenzy, dont overlook the impressive main course. Lamb or steaks are most typically offered as a main entree, but visitors will also likely have chicken or seafood as an alternate selection. And no Basque meal is complete without one staple: The Picon Punch!
While the hotel portion is no longer operation, the bar and restaurant couldn't be more vibrant. Offering an expansive, family-style dining room and banquet room, The Martin is able to accommodate small families or large parties and continues to be a dining staple among ranchers, townsfolk and vacationers. With a unique stucco exterior, the building was constructed in Vernacular Commercial style complete with a veranda and even the original hitching posts. The interior is covered with an amazing variety of pressed tin walls and ceilings, and offers an incredible setting to experience an deliciously authentic family-style Basque American dinner.
HOURS
Open seven days a week for lunch and dinner, The Martin Hotel also serves as a concert venue for Great Basin Arts & Entertainment, Winnemucca's local nonprofit organization which produces top-notch American Roots Music acoustic performances.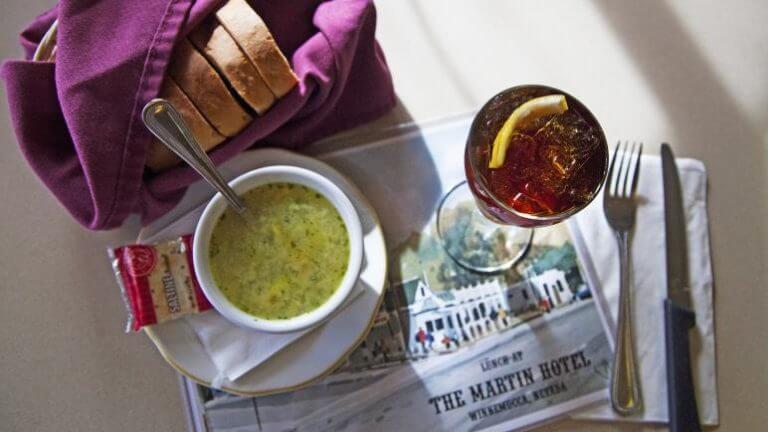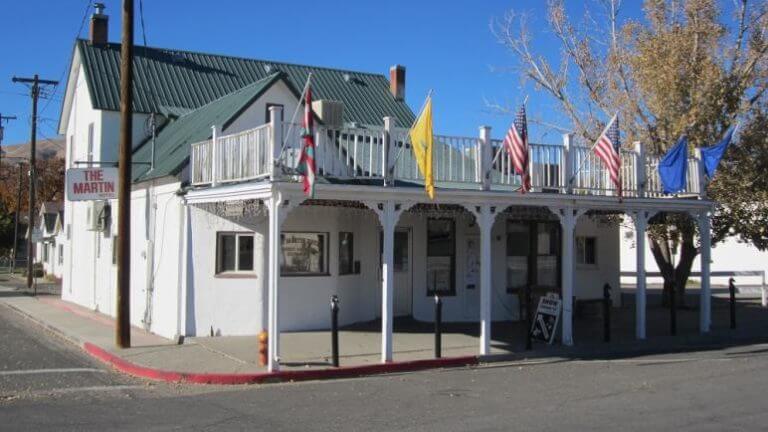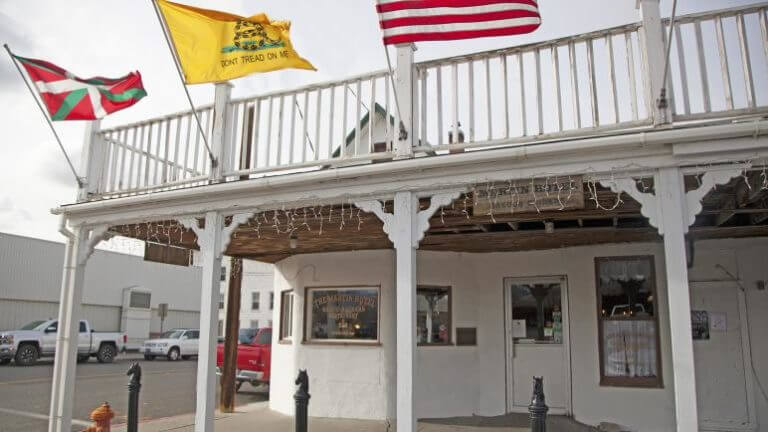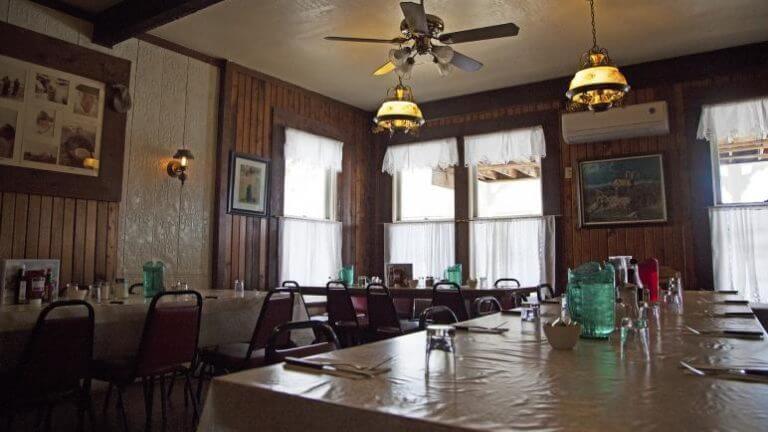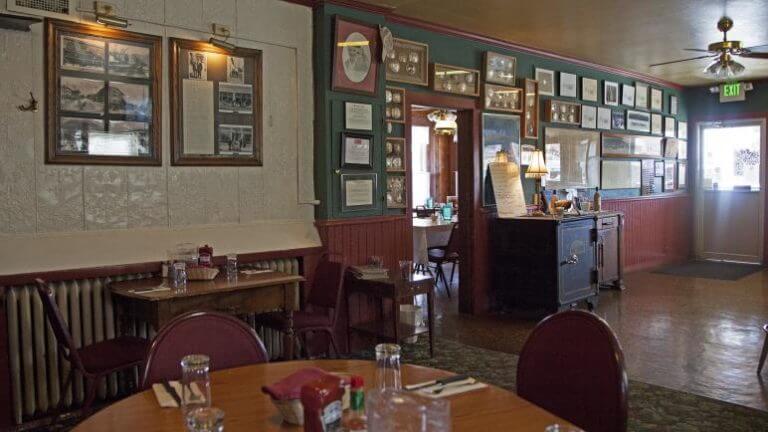 This Location: