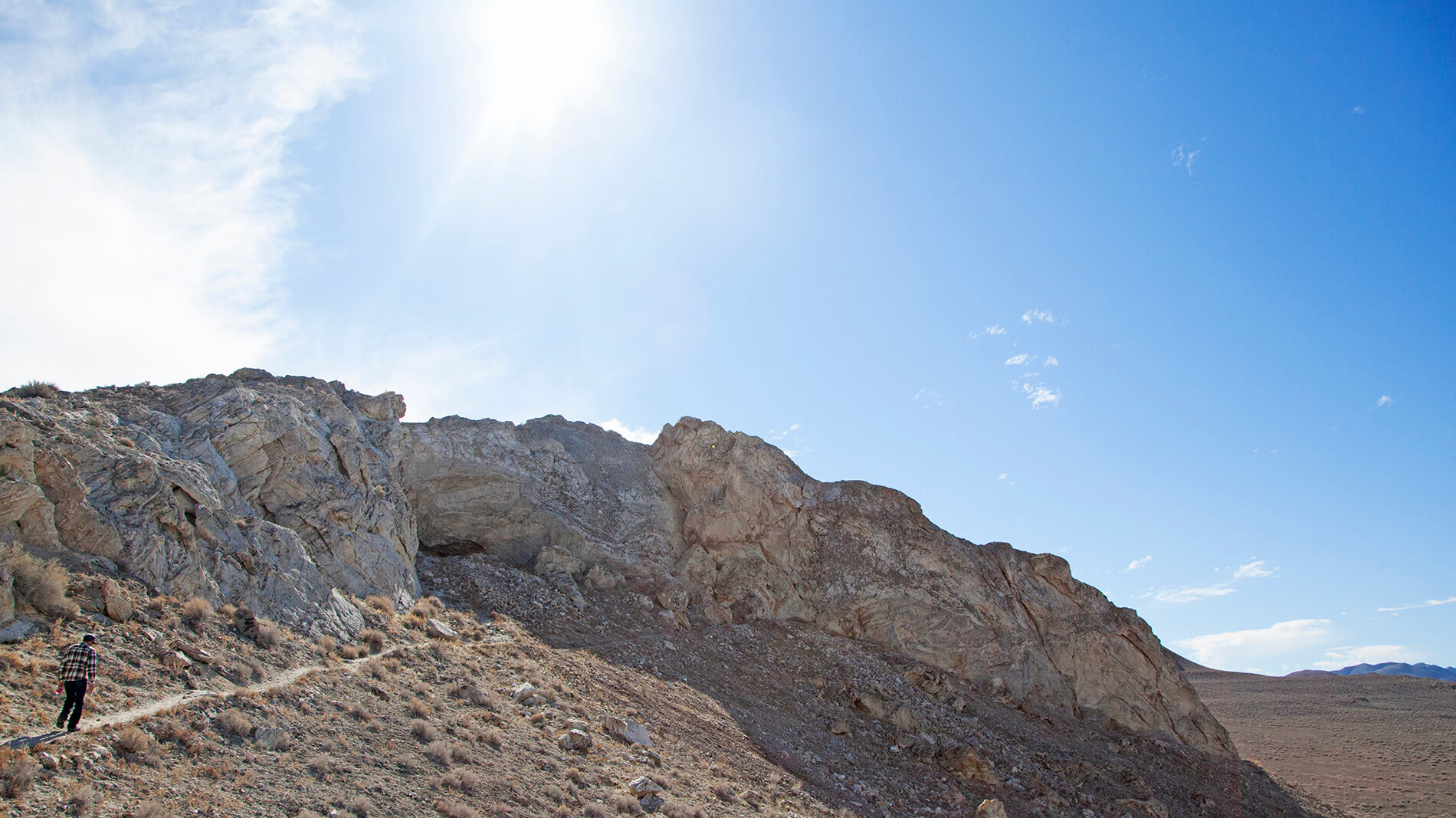 Lovelock Cave & Backcountry Byway
Considered to be one of the most important sites of North American archaeology, the story of Nevada's first residents and how they used the spectacular, still sacred Lovelock Cave is one incredible read. Nestled in northwestern Nevada's high desert about 20 minutes southwest of Lovelock, along Nevada's Cowboy Corridor road trip, this ancient cave was first used by the Northern Paiutes thousands of years ago. When they, and other tribes who lived in and around Nevada's Great Basin, moved locations as seasons and conditions changed, Lovelock Cave (and others like it) was used for shelter and storage of clothing and raw materials and supplies, among other purposes. All of these rock shelters are special, but Lovelock Cave is significant thanks to the thousands of American Indian artifacts uncovered here, including the Tule Duck Decoy, something so sacred it's now Nevada's official state artifact.
While artifacts rediscovered here were surveyed, collected, and put on display at the Smithsonian's National Museum of the American Indian, explore Lovelock Cave by jumping on the well-maintained Lovelock Cave Backcountry Byway for unblemished examples of landscapes used and enjoyed by the Northern Paiute, Lovelock ranchers, and tons of incredible wildlife viewing.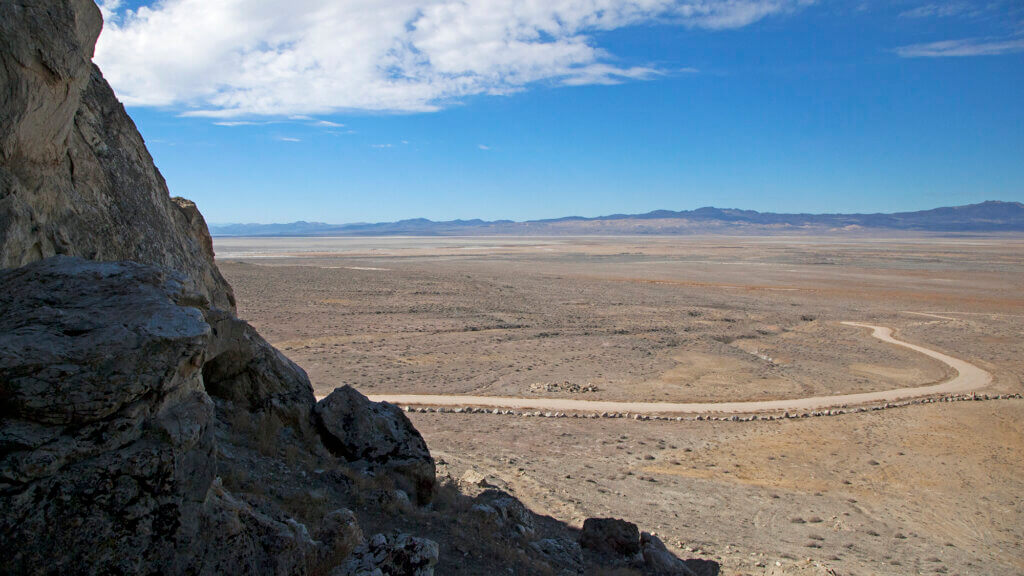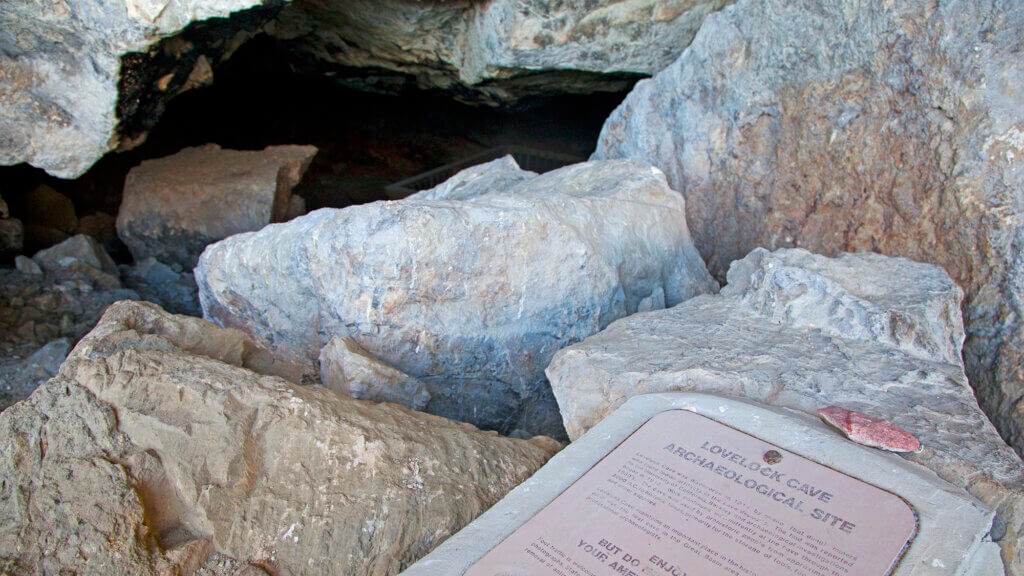 Lovelock Cave History
Long before early explorers and emigrants followed the California Trail through the area, the construction of the Transcontinental Railroad and Lovelock was formed, and Interstate 80 was established, this northwestern Nevada valley—the Humdboldt Sink— was once an incredibly lush oasis, filled with an ancient lake system and surrounding marshes. Over time, water levels receded and wave action created a variety of caves, including Lovelock Cave. During this period of time (around 2,580 B.C.), the Northern Paiute used Lovelock Cave to store thousands of items over thousands of years, ranging from hunting tools, clothing, and sagebrush sandals to basketry, beads and ornaments, animal hides, rocks and minerals, and other items that they would trade between regions.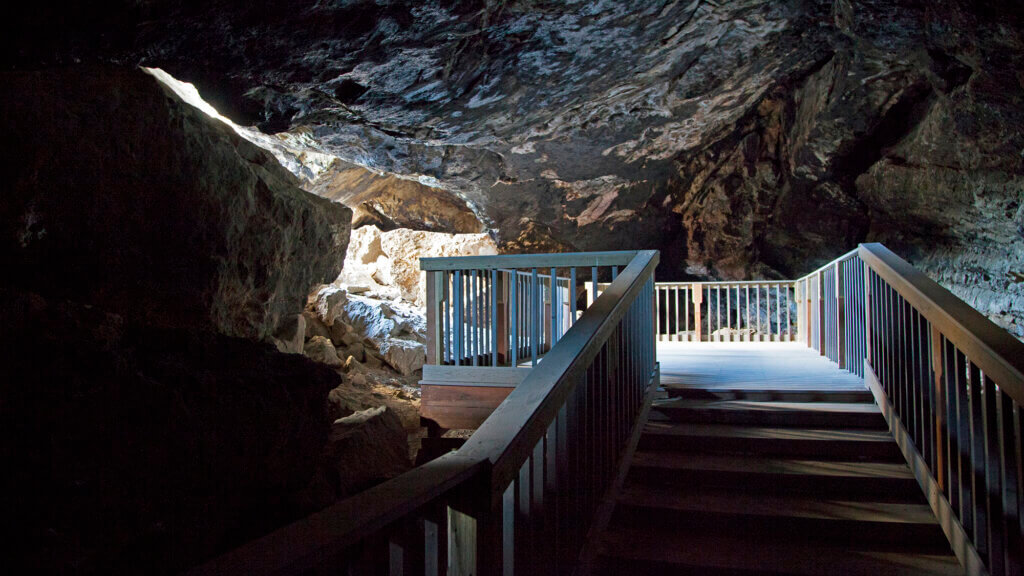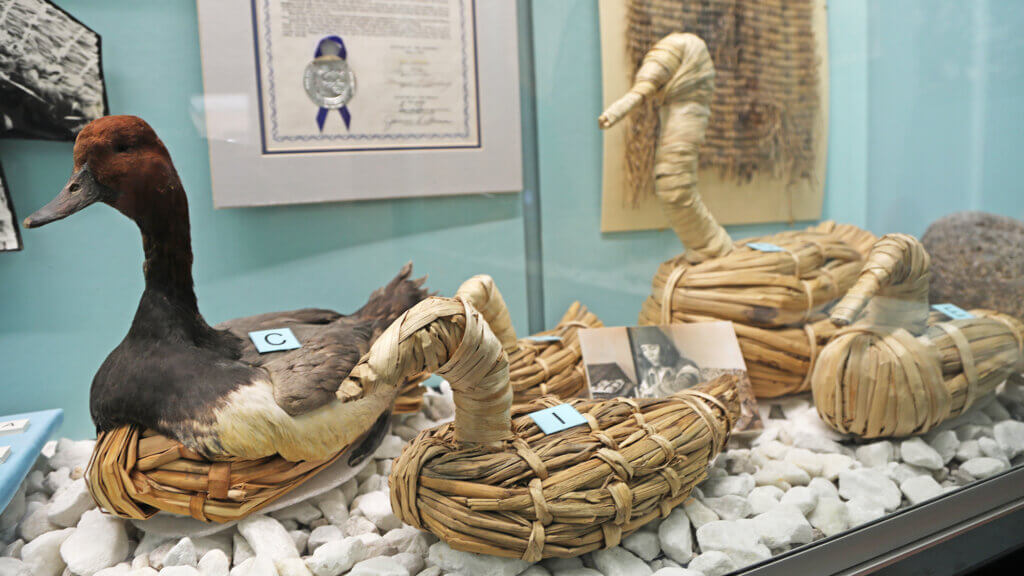 A caché storing more than 10,000 artifacts, Lovelock Cave sat completely untouched until 1911, when two guano miners rediscovered the location. Extracting bat guano for fertilizer, the miners destroyed multiple layers of artifacts when removing top layers of the cave, saving only the "most interesting" relics within. By 1912, a proper archaeological dig was underway in an effort to recover materials from the cave, where thousands of artifacts were recovered. This included the legendary Tule Duck Decoy, drawing the attention of the Museum of Anthropology, the Museum of the American Indian, and the American Museum of Natural History, who each went on to perform their own archaeological digs.
Lovelock Cave Tule Duck Decoys
While thousands upon thousands of artifacts were preserved thanks to perfect climate conditions in this arid, high desert rock shelter, the most significant relic recovered was the Tule Duck Decoy. While similar duck decoys were made and used for hunting by other tribes, the Tule Duck Decoy found at Lovelock Cave is special because of its intricacies— they're made from bundled tule growing near the cave, and feature feathers and painted details. It would be remarkable to have discovered one decoy, but Lovelock Cave contained eight complete Tule Duck Decoys, and three in progress. The decoys are estimated to have been made between 400 B.C. and 100 A.D., and no others like it have ever been discovered. Untouched for more than 2,000 years, the Tule Duck Decoy is the oldest of any decoys ever discovered, and was named the official Nevada State Artifact in 1995. All 11 specimens are safely housed as part of a collection at the Smithsonian's National Museum of the American Indian in Washington D.C.
Find Lovelock Cave on the Lovelock Cave Backcountry Byway
Discover nearly 20 miles of picturesque, modern-day ranching and agricultural scenes in the Humboldt Sink—a valley that was once completely under the waters of glacial Lake Lahontan. After water levels receded and became dry lake beds, emigrants followed the California Trail west through this very region. Today, the Lovelock Cave Backcountry Byway contains a myriad of different pioneer and early agricultural landmarks, skirting the Humboldt River, the longest river in Nevada.
Embark on the Lovelock Cave Backcountry Byway from the Marzen House Museum in Lovelock, situated on the southwest side of town off I-80. Here, you can grab a free driving tour brochure, then head south for a 40 minute drive to Lovelock Cave—you'll need about 2 hours to experience the drive and explore the cave. Once you reach the Lovelock Cave parking area, a short trail system leads to the mouth of the cave itself. Take advantage of a few informational bulletins, well-marked trails, picnic tables, benches, and pit toilets. Dogs are welcome, as long as they're leashed. While the Lovelock Cave Backcountry Byway starts on paved roads, the route becomes more primitive as you near the actual cave. When traveling Nevada backroads, be sure to live by the Dirt Road Code and travel with good tires and access to a spare tire. Carry plenty of snacks and water, be sure to let someone know where you're headed and when you plan to return, and practice Leave No Trace methods whenever possible.
Hours:
Lovelock Cave is open 24 hours a day, 7 days a week. The only thing preventing you from accessing Lovelock Cave and the Lovelock Cave Backcountry Byway would be related to seasonal, weather-related closure. For more information on Lovelock Cave, get in touch with the Nevada Bureau of Land Management (BLM) Winnemucca office at (775) 623-1500.
Admission:
Lovelock Cave is protected and managed by the Nevada BLM, making free public access available to all.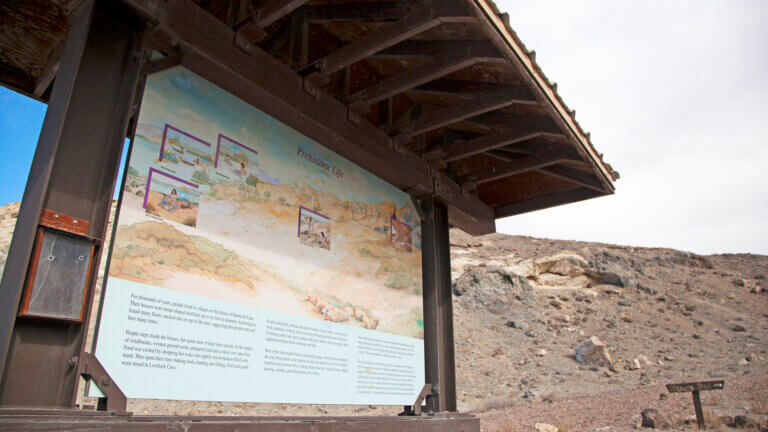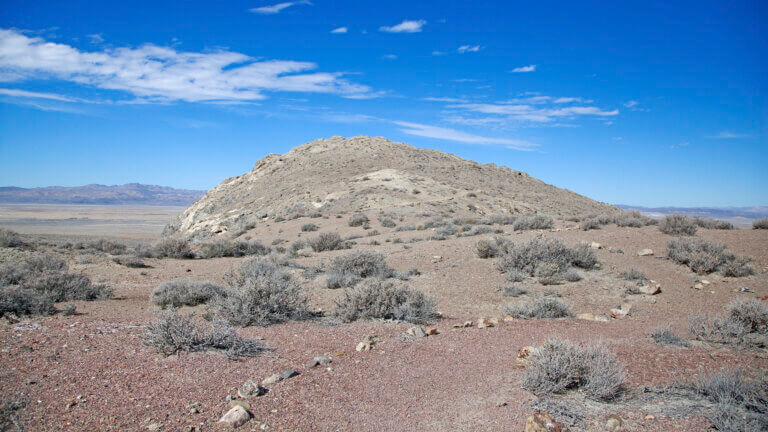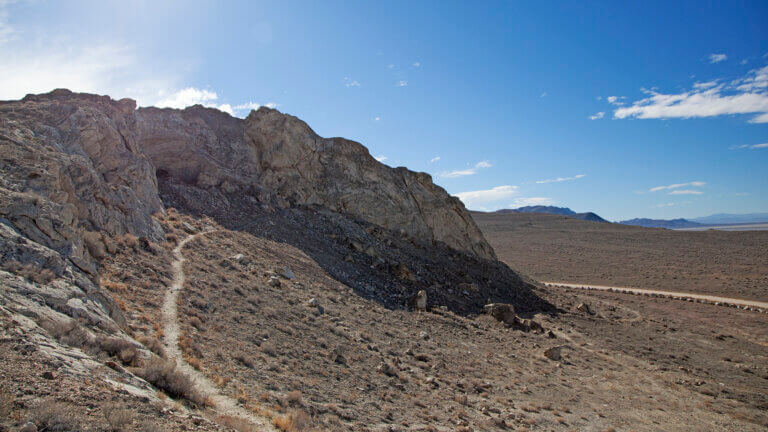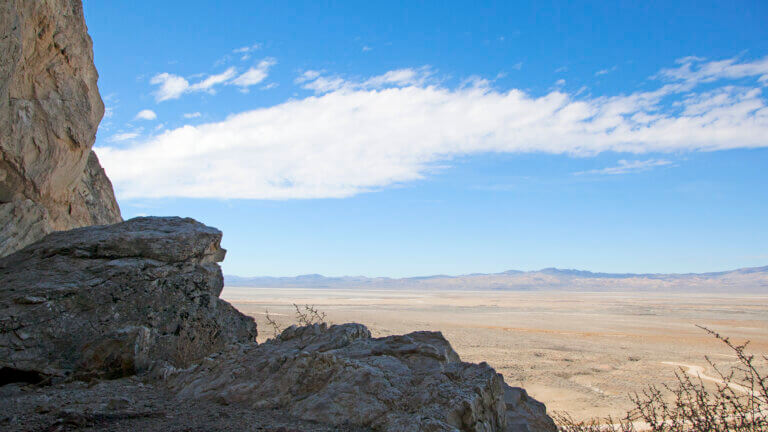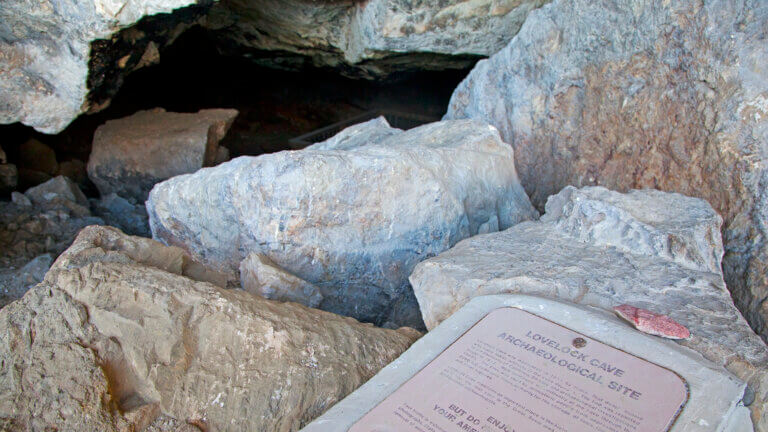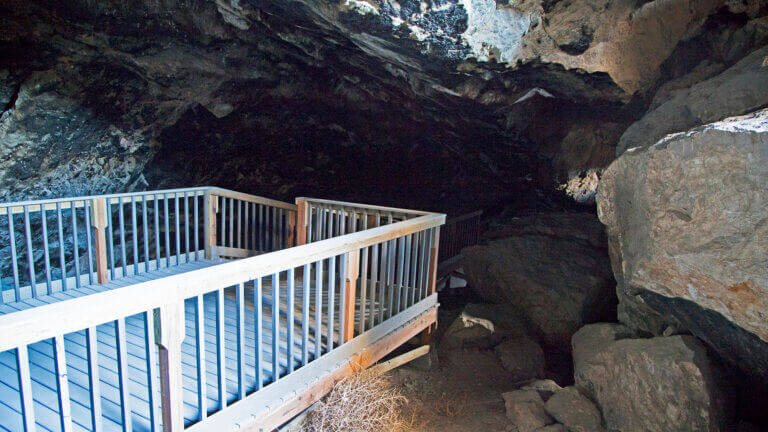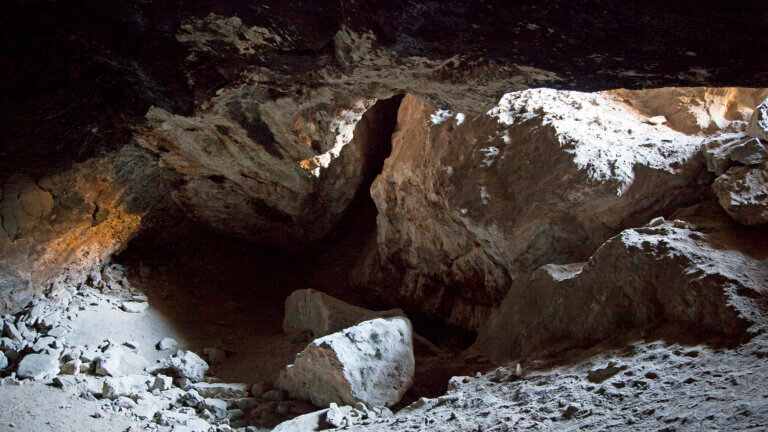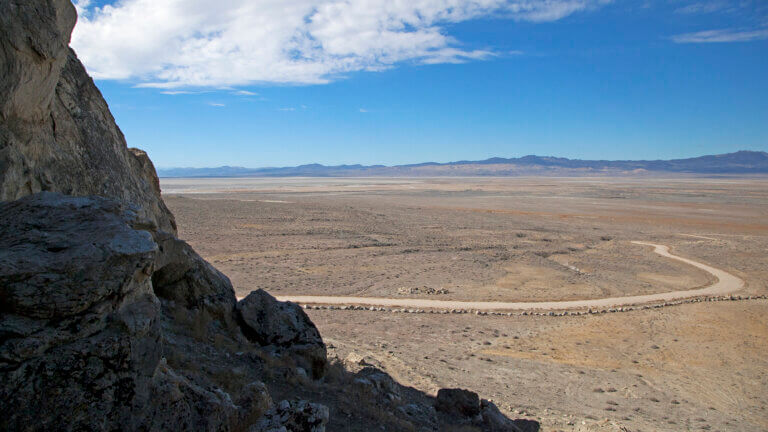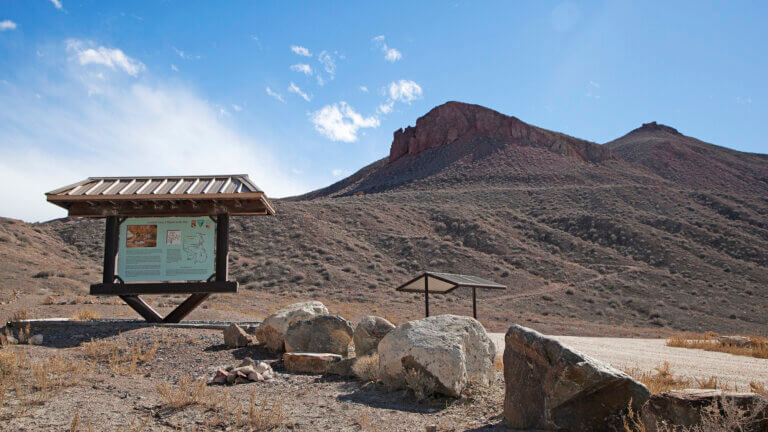 This Location: