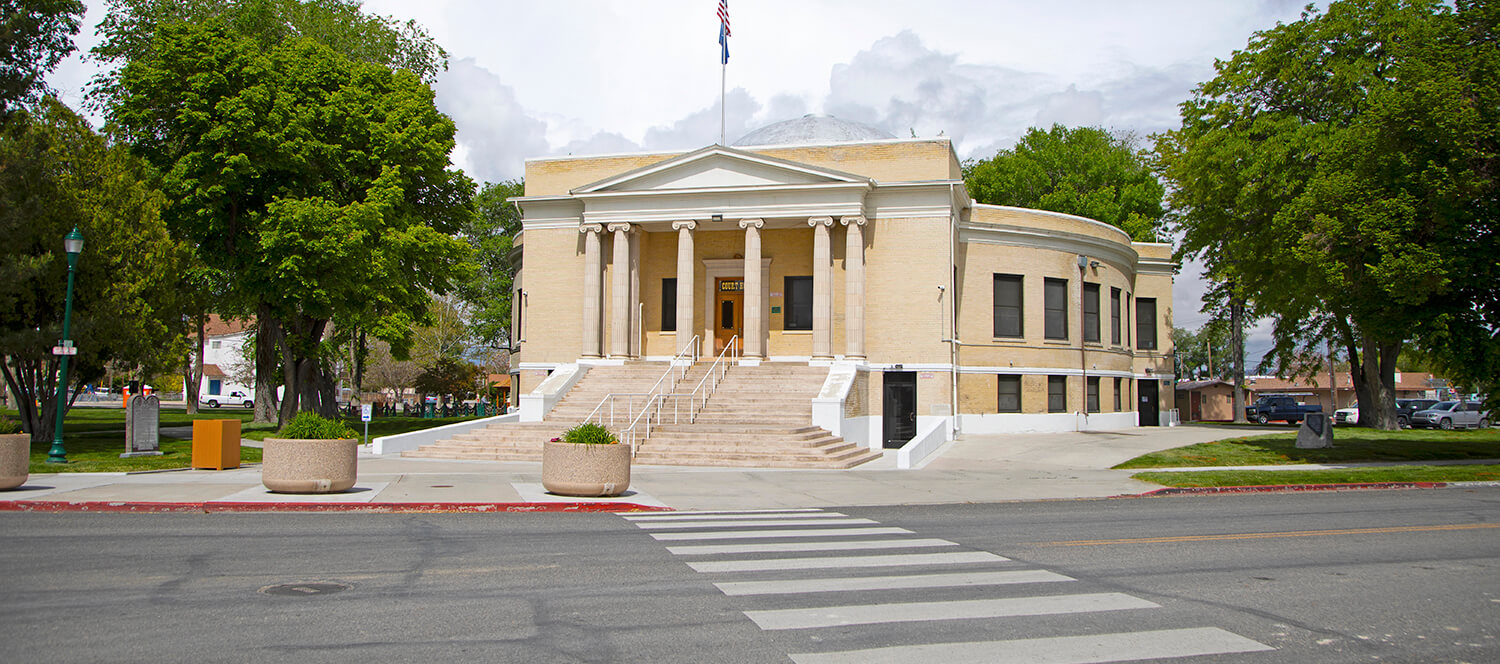 Lovelock
Lovelock, NV is a little town on Interstate 80 in northern Nevada where, as quite the friendly community, it's name really says it all.
Where is Lovelock Nevada?
Located between Reno and Winnemucca—ninety-three miles from Reno and seventy-three miles from Winnemucca—Lovelock is a busy little town on Interstate 80 in northern Nevada. Originally named after George Lovelock, a pioneer in developing mineral and agricultural resources in the area, the town was originally founded in 1849 as a stop for settlers en route to California. During the 1860s, and English settler named George Lovelock arrived and later purchased 320 acres of land along with the oldest water rights on the nearby Humboldt River.
Later in the same decade, a train depot was erected on 85 acres of land donated by George, which was crucial in the development of the town. As a result, the area was not only named after George, but he also acted as the town's first postmaster and invested in hotels, including Big Meadows Hotel. Furthermore, he put his mining skills to use and discovered many valuable lodes nearby, which drew additional prospectors to the area and ultimately increased railway traffic. Today, Lovelock, NV remains dependent on mining, agriculture, and tourism.
Lover's Lock Plaza
Although it was named after George Lovelock, a pioneer in developing mineral and agricultural resources in the area, the community put a different spin on its name when it brought the Chinese custom of love-locking to their town nearly a decade ago. The sweet tradition of securing locks to a chain is meant to ensure unending love, and miles upon miles of lock-laden chains weave through the Yellow Mountains and along the Great Wall in China and today, more than two thousand locks adorn chains at the Lover's Lock Plaza in Lovelock, NV.
Come Valentine's Day, special anniversaries or a romantic, spur-of-the-moment idea, couples can regularly be found locking their love in Lovelock. The plaza is tucked behind the historic Pershing County Courthouse grounds, and the ritual consists of finding an empty spot on a chain, securing your lock and love, and throwing away the key… Locks are available for purchase at business throughout town, and should the impulse to make it official strike; couples can legally declare their love with a wedding at the last round courthouse in use in the nation.
Preserving the Rich History of Lovelock
Lovelock has a rich history, and visitors can see it for themselves all throughout the town. Lovelock's Marzen House Museum is one such historic site, a circa-1874 home that today showcases old mining equipment, American Indian artifacts and even items that once belonged to Lovelock's most famous resident, Edna Purviance. A film star from the silent-movie era, she appeared in many films with Charlie Chaplin. Another interesting site for a tour is the Lovelock Depot, formerly a Union Pacific depot that is currently listed on the National Register of Historic Places. For something a little more contemporary, there's a nice selection of shops and restaurants too.
The Modern Side of Lovelock
Besides historic tours, eating, and love-locking, Lovelock hosts regular events that draw quite a crowd. February is known for the annual Lovers Aloft Balloon Race, a hot-air balloon festival, as well as sporting events and championships, parades, and the annual summer Frontier Days.
If you're an antique enthusiast, be sure to stop by Nanny Jo's during your visit. Located at Lovelock's main intersection, Nanny Jo's is perfect for treasure seekers hoping to discover a quirky piece of history.
Get Outside in Lovelock
Outside of town, there's no end to the family-friendly activities. The nearby Rye Patch State Recreation Area has a campground, boat launch, and picnic area. The reservoir itself is known for its excellent swimming, water sports, and great fishing. The reservoir is also a welcome relief from the arid 40 Mile Desert, with its alkali flats and endless acres of sagebrush.
Lovelock Cave
Considered one of the must-see attractions if you're visiting Lovelock, NV, Lovelock Cave is a fascinating place. Visitors can reach the cave via a backcountry byway that starts at the Marzen House Museum. Archeologists consider this cave to be one of the most important sites in North American archeology, and some of the artifacts discovered there date back to as early as 400 BC – 100 AD.
As far as legends go, the Lovelock Cave and the legend of the red-haired giants is hard to beat. According to oral history passed down from the Paiute Native American tribe, Paiutes were once harassed by red-headed giants that lived on islands in Humboldt Lake. A battle between the red-headed giants and the Paiute tribe allegedly took place at the Lovelock Cave. According to the legend, the Paiute tribe defeated the giants using flaming arrows and burning sagebrush.
Ancient Native American artifacts can still be unearthed in the Lovelock Caves, and the vast untamed landscape surrounding the area is begging to be enjoyed.
Where to Stay in Lovelock
Thinking of visiting Lovelock, NV? It's a small town, but there are a few options when it comes to lodging. Some Lovelock, NV hotels to choose from are the C Punch Inn & Casino, Lovelock Inn & Lovelock Pizza, The Cadillac Inn, and several more. If you're visiting Lovelock for the Lover's Lock Plaza, then the C Punch Inn & Casino couldn't be a better choice. This location is just minutes from Lover's Lock Plaza and the Lovelock Speedway, making it ideal for speed enthusiasts and couples.
Lovelock, NV Weather
Lovelock, NV and the weather go through all the seasons. Typically, temperatures start to warm up around April and cool off in November. Summer temperatures reach the upper 90s, making it the best time to take a dip in the Rye Patch State Recreation Area or explore the Lovelock Caves. On average, Lovelock gets several inches of snow during the cooler months, November through March, so plan accordingly.